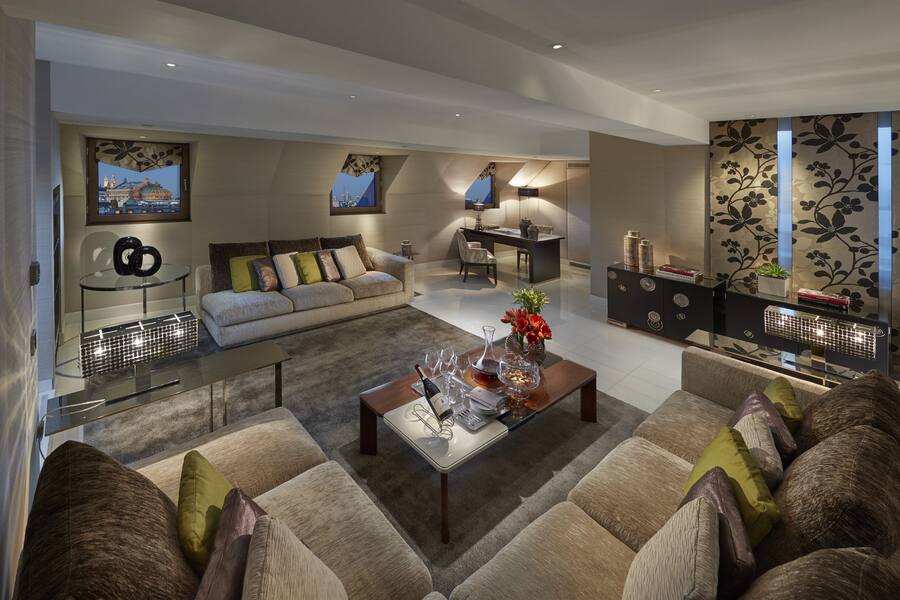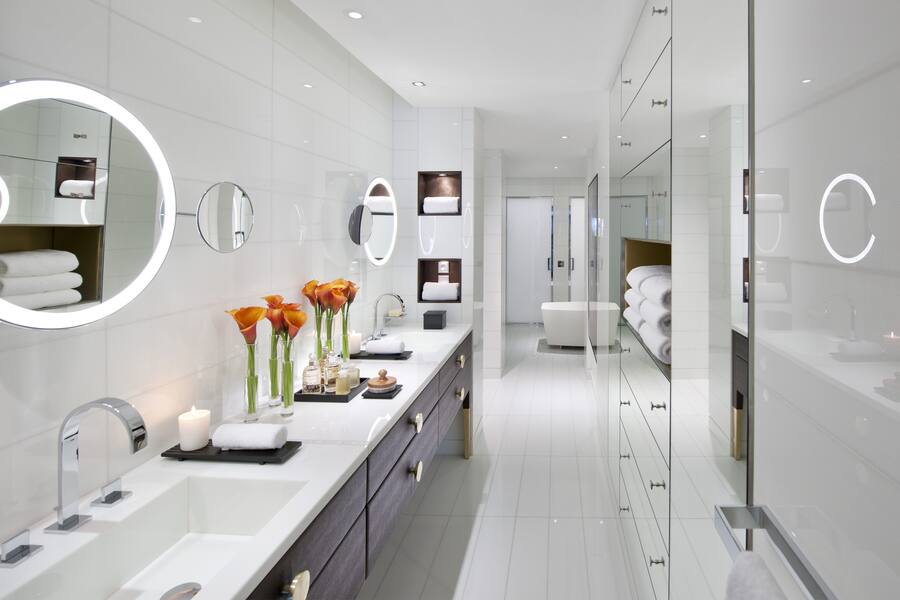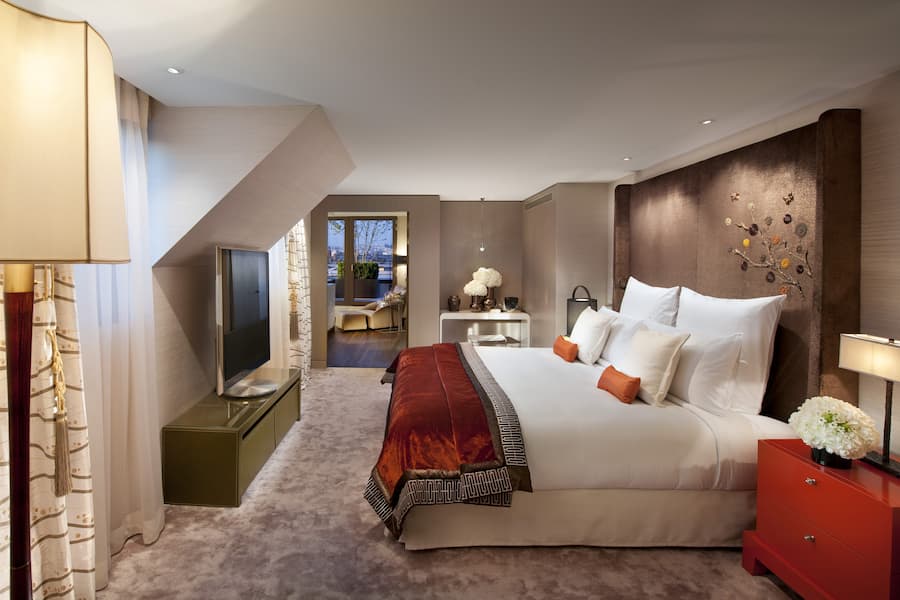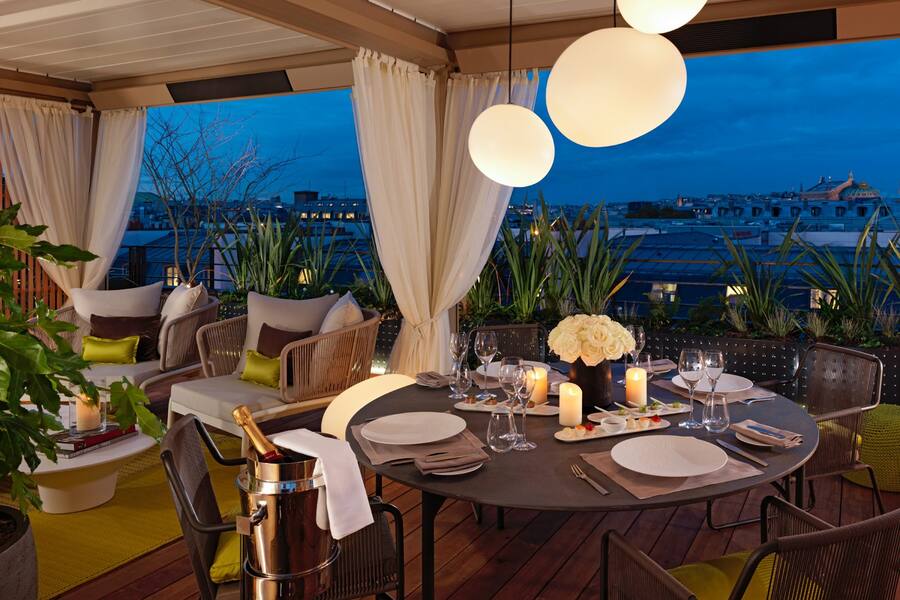 Royale Orientale Suite
King Bed
|

162 sqm / 1744 sqf

|

Garden/Opera House
I'd like a split-level, one-bedroom suite with a 75sqm terrace with pergola.
This extraordinary split-level suite features a bedroom, bathroom with steam shower and bath, living room and dining area. A 75sqm terrace offers a dining area, pergola with removable roof and views over L'Opéra and Montmartre.
Blending lacquer, velvet, ebony and marble etched with illustrations depicting the journey from Paris to the Orient, the striking décor features hand-painted crocodiles on the bar and floral patterns on the drapes. At the entrance to the ground floor lies a stunning piece of art by Thierry Bisch depicting a cloud of butterflies. There is an option to connect to two Panoramic suites, creating the largest three-bedroom penthouse suite in Paris.
Rates from
15,000EUR
/ Night