Your essential guide to Shanghai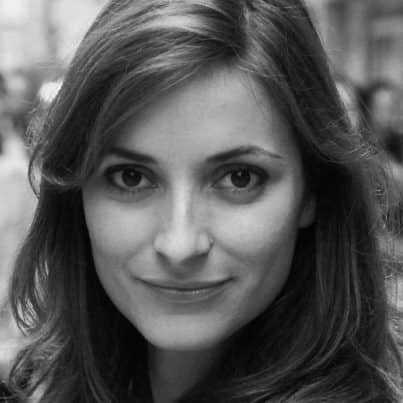 By Charlotte Middlehurst
Charlotte Middlehurst is a British journalist with a special focus on China. She is the former features editor of Time Out Shanghai and has contributed to titles including The Telegraph and New Statesman.
Find your bearings
With its glittering skyscrapers and breathtaking views over the Huangpu River, Shanghai is home to one of the world's most incredible skylines. Survey the city from above the clouds by taking a trip up to the viewing deck of the 128-storey Shanghai Tower, the world's tallest building – which is also just a short walk away from the Mandarin Oriental Pudong, Shanghai. The hotel's location is particularly exciting because of its proximity to Harbour City, a cutting-edge new arts district, making what was once a purely financial area into a stimulating, fast-evolving hub.
Feed your mind
For a cultural fix, it's worth hopping over the river to the west bank, where you'll find the historic Bund, central Shanghai's gleaming waterfront. Known locally as Waitan (translated as 'outer beach'), today the busy parade is packed with luxury shops, restaurants and art galleries. Yet it retains its historic roots as the heart of Shanghai's old International Settlement, built by the British in the early 20th century. Spot the diverse architectural styles on display including Romanesque, Gothic, Renaissance revival and Art Deco. At number 13 is the Customs House. It was built in 1927 to replace the traditional Chinese-style Customs House and remains an architectural highlight. Fun fact: its clock and bell were made in England in imitation of Big Ben.
The Bund
The Bund is a stretch of Shanghai's historic waterfront and a major visitor attraction, home to numerous galleries, restaurants and shops. Photo: Adobe Stock
Shop like a local
Mandarin Oriental Pudong, Shanghai, is located in Lujiazui, the heart of Pudong's central financial district, surrounded by some of Asia's finest malls and shopping centres. Shanghai International Finance Center (IFC), has a dazzling array of top Eastern and Western fashion brands (Hermès, Chanel, Burberry, Philip Lim, and more). Across the road is another of China's most prestigious shopping destinations – the Super Brand Mall. With 13 floors and taking up 250,000sq m, this mega-mall packs in a host of family-oriented entertainment attractions, from cinemas to restaurants.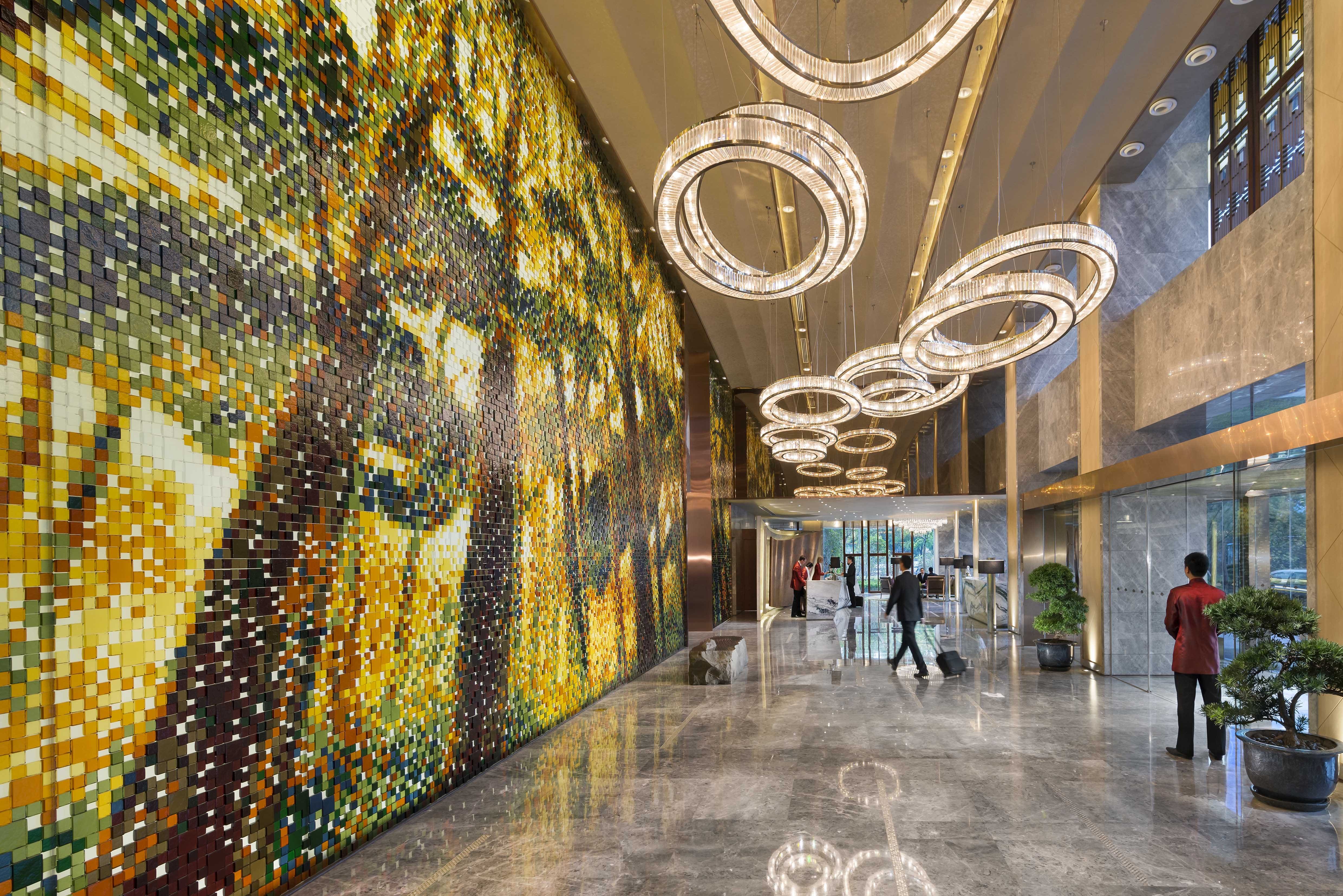 Only in Shanghai...
"A cruise along the Huangpu River is popular for a reason: it's the most spellbinding way to take in Shanghai, from its historic architecture to the futuristic skyscrapers on the Bund and Pudong riverbanks. Whether it's a private experience on a luxury yacht or a big group outing, speak to us in advance and we can arrange it for you."
Chief Concierge at Mandarin Oriental Pudong, Shanghai
See some sights
Discover some of China's most iconic buildings right on your doorstep. Within walking distance is the record-breaking 468m-tall Oriental Pearl Radio & TV Tower – which had the honour of being China's tallest building when it was completed in 1994. And despite having its crown stolen by the even-taller Shanghai World Financial Center 14 years later, it still offers impressive views. In addition to housing a TV and radio station, there are 15 observatory levels open to the public – the highest of which is a dizzying 350m above ground. To relax and get your bearings, grab a bite at the 267m-high revolving restaurant. You'll need to make a reservation if you want to guarantee a coveted window seat. To soak up some Chinese history, take a stroll around Huangpu Park – it's the triangular stretch of green at the northern end of the Bund, and the oldest and smallest park in the city. This is the site of the large Monument to the People's Heroes, commemorating those who helped to free China from foreign occupation, and of the Bund Historical Museum, which documents the history of the Bund in old photographs.
Toast your arrival
Shanghai is famous for its world-class, cosmopolitan bar scene – and deservedly so. Try the creative cocktails at , the pan-American cocktail bar featured in the 2017 World's Best Bars Guide. This new addition to Mauro Colagreco's fine-dining restaurant, Colagreco, serves up spicy Latin flavours. A must-try drink is the Absolut Elyx (Beefeater gin, Lillet vermouth and orange bitters). There's also an intriguing range of rum and pisco drinks that are always exquisitely presented in an eclectic mix of glassware.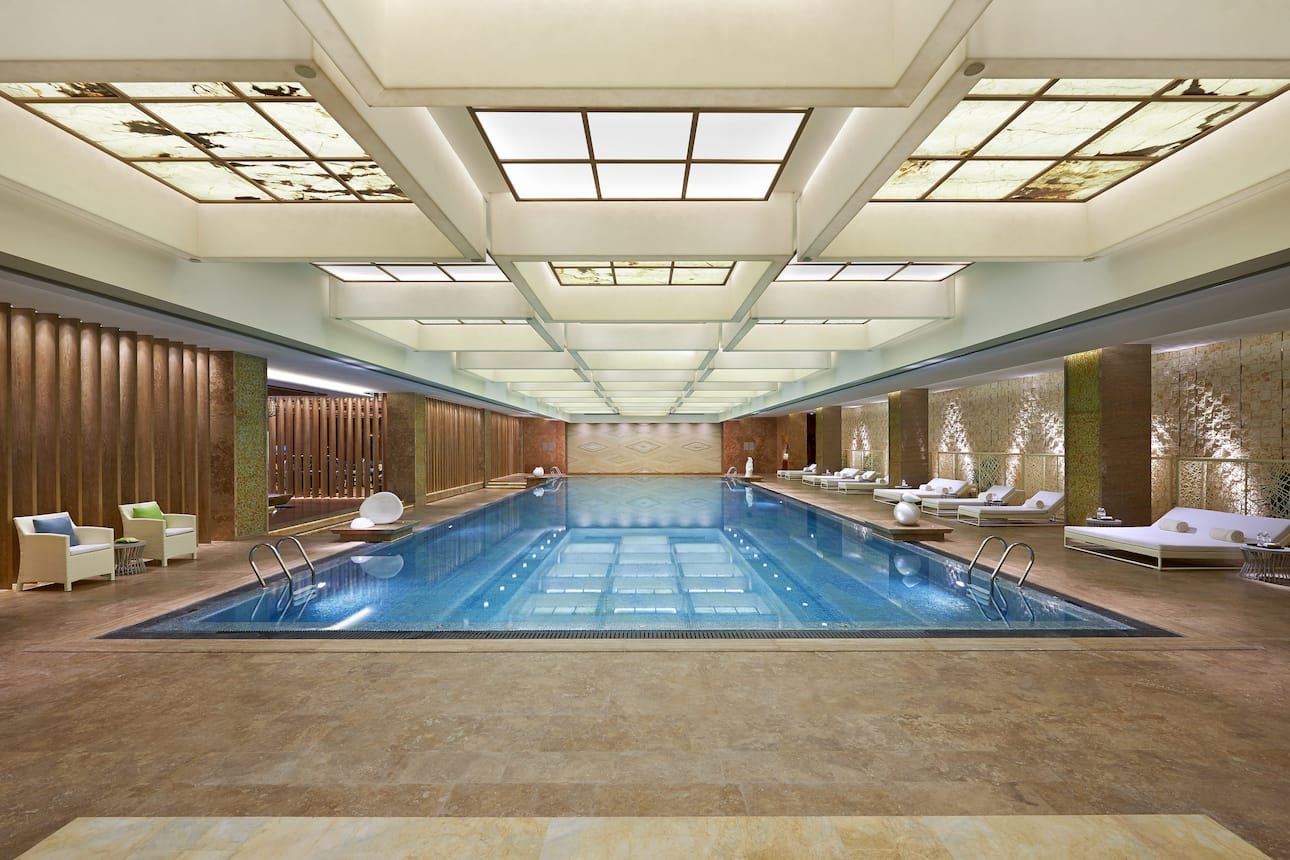 Make time to unwind
Spa & Wellness
Conjuring modernity and classical elegance, The Spa at Mandarin Oriental Pudong, Shanghai is the city's premier escape route to relaxation. Unwind with the Chinese Meridian massage, a treatment that focuses on acupressure points and the flow of qi in the body (qi being the central underlying principle in traditional Chinese medicine). The spa also hosts various educational workshops in practices such as Chinese astrology, and palm and face reading.
Learn More
Dine in style 
Chinese restaurant, Yong Yi Ting. Beyond Pudong, try the Michelin-starred Fu He Hui, helmed by renowned chef Tong Lu. It's a tasting-menu only, vegetarian restaurant that even meat-eaters love, offering innovative takes on high quality produce. 
Fu He Hui
The Michelin-starred Fu He Hui is spread across three floors and multiple rooms, making it a notably serene restaurant space in buzzing Shanghai.
Fu He Hui
Fu He Hui is a vegetarian restaurant blending Chinese and Western techniques.
Fifty 8° Grill
Indulge in quality steaks and the best of traditional French cooking at Fifty 8° Grill at Mandarin Oriental Pudong, Shanghai.
Learn More
Yong Yi Ting
Celebrate a special occasion at Yong Yi Ting at Mandarin Oriental Pudong, Shanghai
Learn More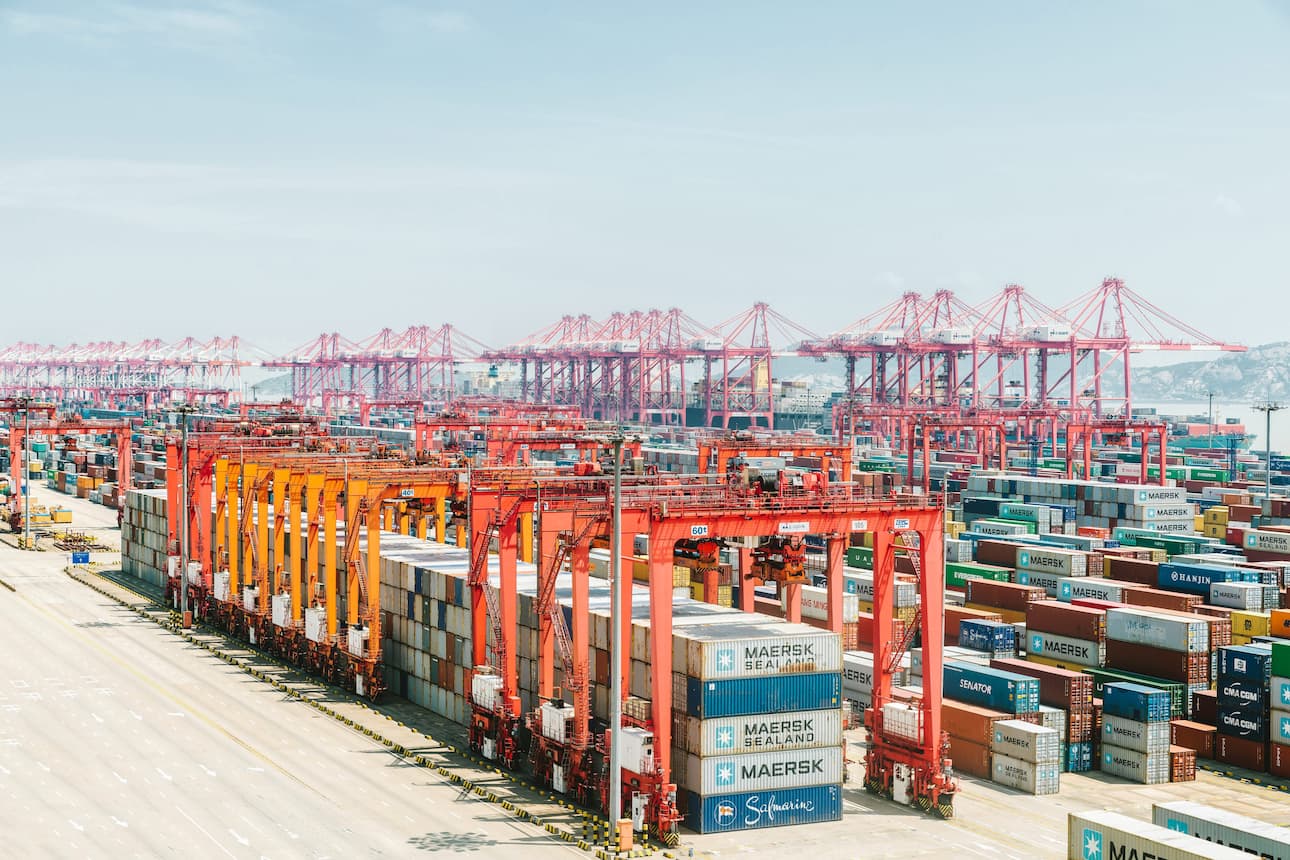 Time travel
Shanghai used to be a humble fishing village and only grew in importance in the 19th century as its role as a trade port gave it international recognition. In the 1930s it was labelled the 'Paris of the Orient' and rose as a global centre of Art Deco, high fashion, art and wealth.
And finally
While Shanghai is a bustling megalopolis busting with vitality, one of the best ways to get to know the city is to slow right down. Join the locals for their daily t'ai chi practise in the park. Rise with the birds at 6am and you'll find scores of older residents moving in mesmerising synchronicity as they exercise in the early morning light.
Shanghai Expo
The Shanghai Expo building has the world's largest 'membrane' roof. Photo: Gallery Stock
Shanghai
Spectacular Shanghai is truly a 21st-century city. Photo: Martin Puddy, Getty Images
Shanghai
Shanghai is one of the world's most vertical cities. Photo: Wangwukong, Getty Images