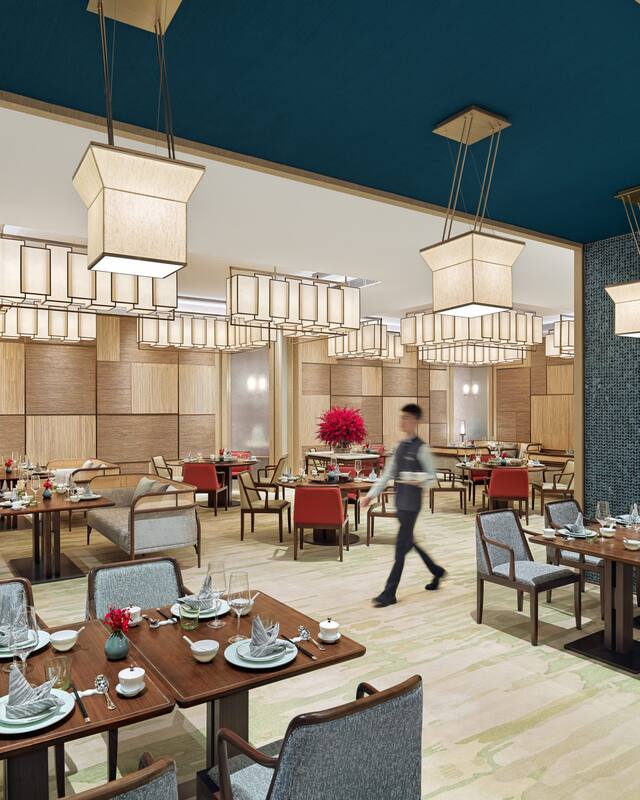 The Bay by Chef Fei
An Exquisite Homage to Cantonese Cuisine
Lovers of Cantonese food are in for a gourmet treat at this fine-dining restaurant, where renowned Michelin-starred Chef Fei elevates the cuisine to new levels.
Already known for his innovative approach, bringing a refined contemporary touch to classic dishes, Chef Fei's latest project is his most ambitious to date. Every element of this upscale restaurant is stylish and sophisticated, in line with the elegant food. Chef Fei is known for uncompromising insistence on the finest, and freshest, produce, which he then crafts into exquisite dishes, with delicate and precise techniques.
Taking Cantonese food to new levels has been Chef Fei's life's work and with this restaurant, he has reached new pinnacles of culinary excellence, drawing on decades of experience.
11am - 2:30pm (Weekday)
10:30am - 2:30pm (Weekend)
Fusion of Cantonese & Chaozhou style food
Menu Highlights
Baked Australian Abalone
Crispy Fried Chicken, Flaxseed
Double-Boiled Fish Maw Soup, Coconut
Pan-Fried Australian Rib-Eye, Crispy Garlic, Chili Pepper Sauce