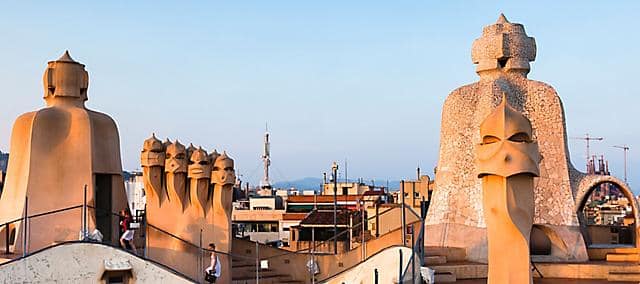 Barcelona
An art tour of Barcelona
In a city where art is everywhere, from architecture by Gaudí, and the legacy of Picasso, to the urban art of the streets, we uncover the Catalan capital's creative side

BY SALLY DAVIES
Sally has lived in Barcelona since 2001. She writes about Catalan culture and food for publications including Time Out, Lonely Planet, and The Telegraph.
Catalans have long had an instinct for the artistic, a flair that reached its apogee with the turn-of-the-century Modernisme movement, and saw the lines blurring between art and architecture, design and even cooking. It also made Barcelona a magnet for artists from elsewhere.
The man from Málaga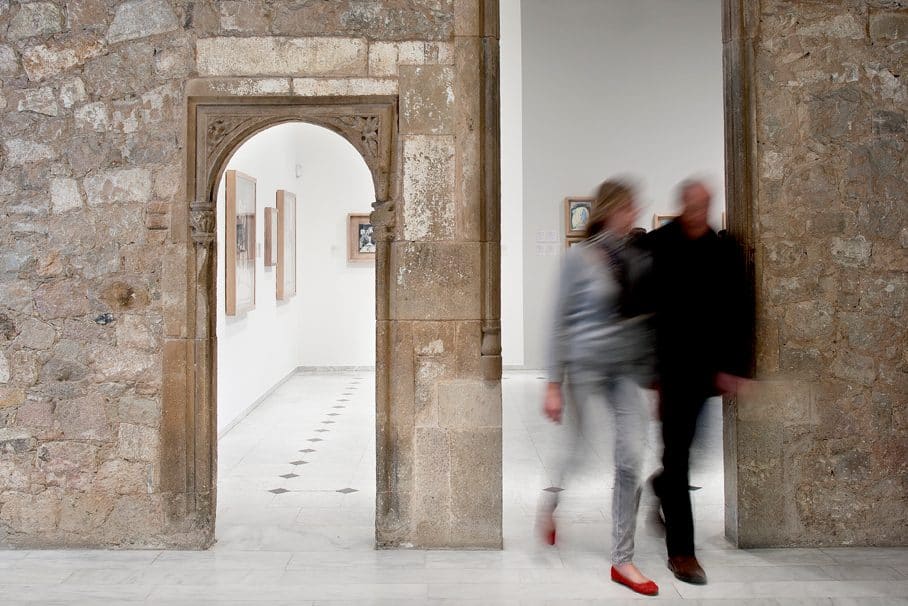 The Museu Picasso is one of the city's biggest draws, and a must for anyone interested in the young artist's trajectory to Cubism. Less-visited sites include nearby La Llotja, a Gothic building with a neoclassical facade that once housed the art school where Picasso studied (and where his father taught), and the Col·legi d'Arquitectes, its exterior decorated with Picasso-designed friezes depicting Catalan festivals.
A new exhibition, Picasso's Kitchen, looks at the inspiration that the artist drew from food and cooking. Mandarin Oriental, Barcelona has created an exclusive package including a tour of his old haunts and VIP passes to the exhibition itself. To celebrate the event, multi-Michelin-starred chefs Raül Balam and Carme Ruscalleda have designed dishes in homage to Picasso (lunch or dinner at Moments is also included), and mixologists at the Banker's Bar have created a special cocktail.
A style all its own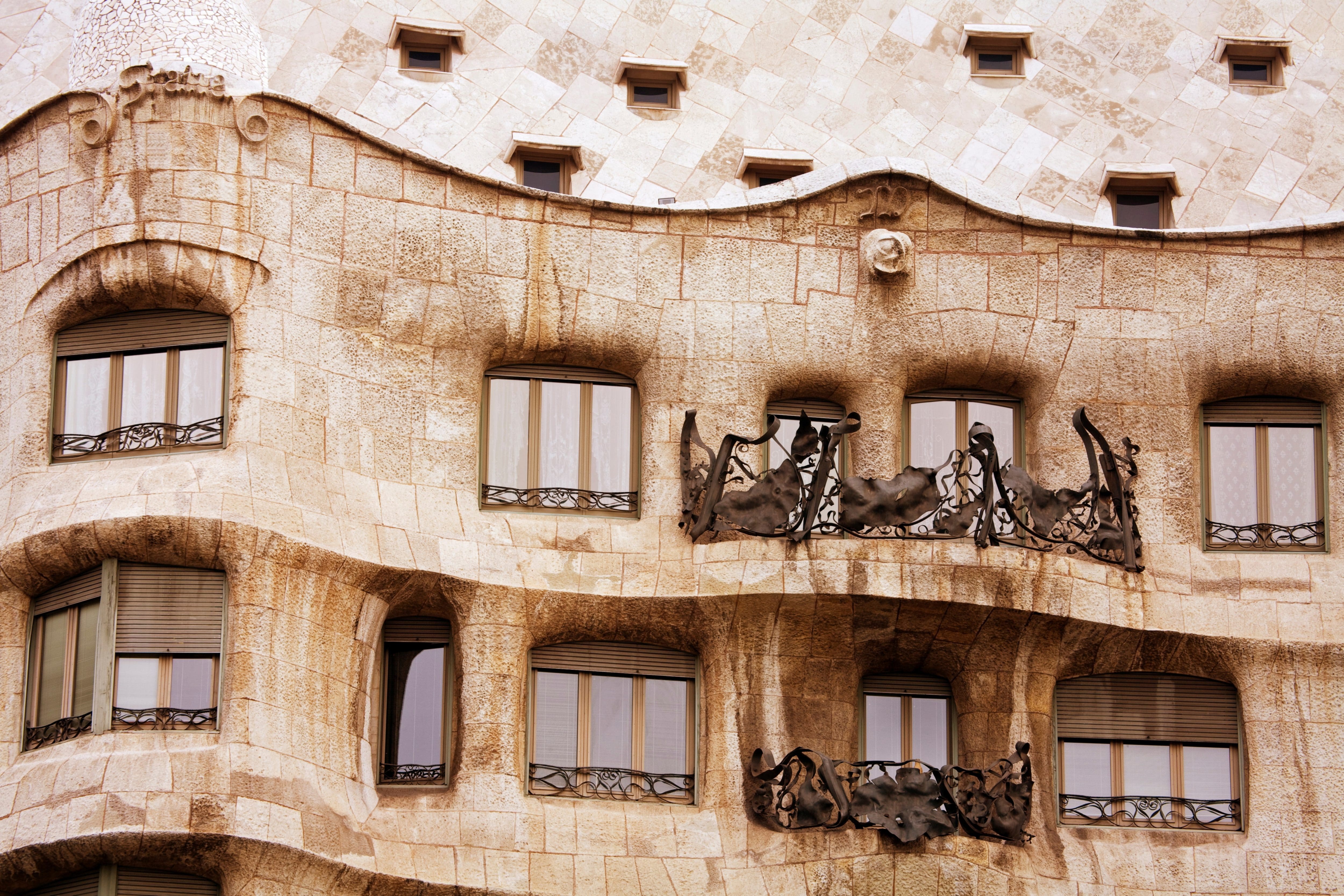 The undisputed master of Modernisme (the Catalan answer to art nouveau) was, of course, Gaudí, and Mandarin Oriental, Barcelona is close to two of his best-known works, La Pedrera and the Casa Batlló. It's worth seeking out some of the buildings by his contemporaries, however – most spectacularly the Palau de la Música Catalana, a breathtakingly vivacious concert hall designed by Lluís Domènech i Montaner. Catch a concert if you can.
Art with a view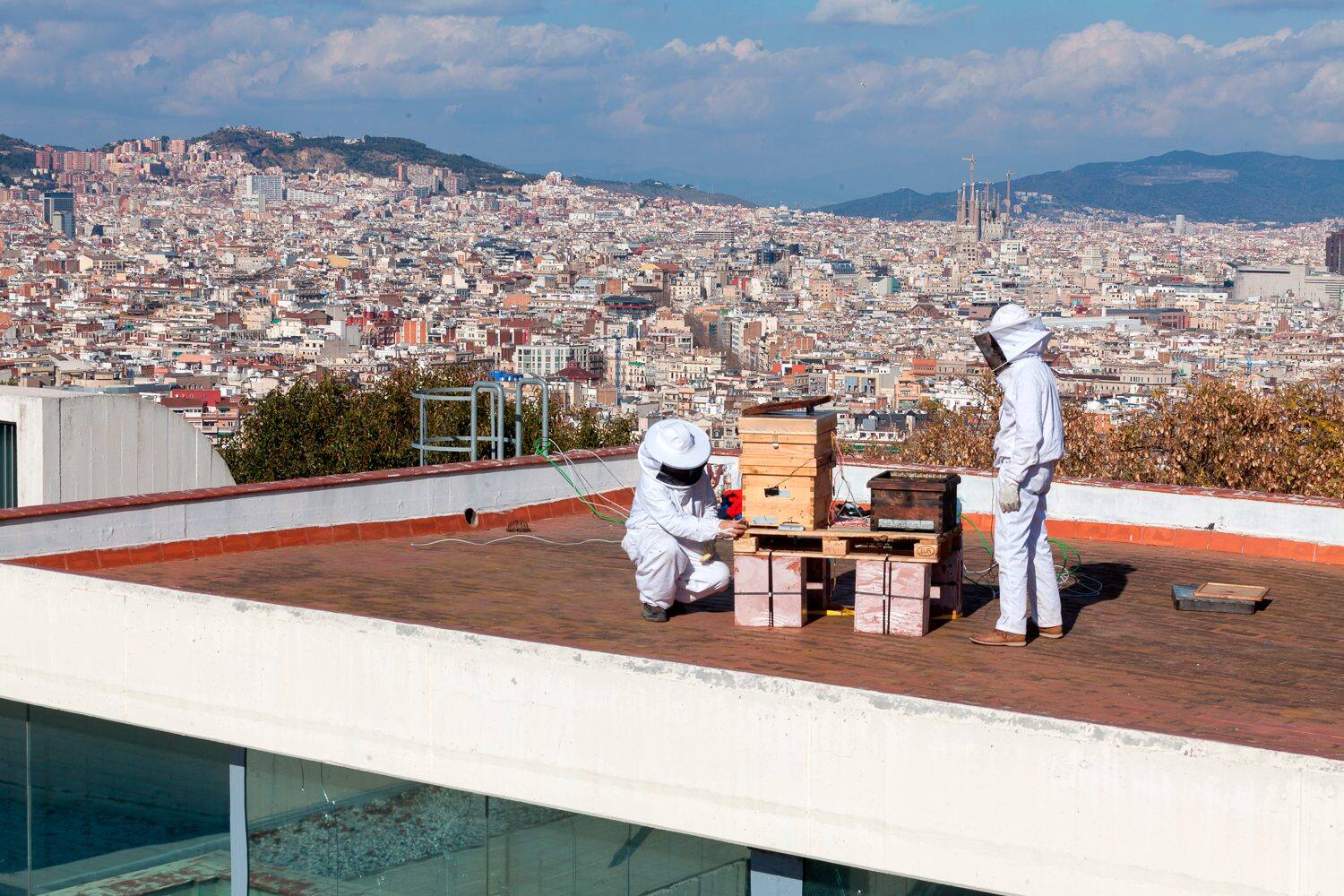 Check out Joan Miró's Fundació Joan Miró, sitting high on Montjuïc in a Corbusier-inspired building almost as impressive as its holdings. Temporary exhibitions are of unfailingly high quality, and – as well as Miró's works – you'll also find sculptures by his lifelong friend, Alexander Calder.
Where craft meets industrial design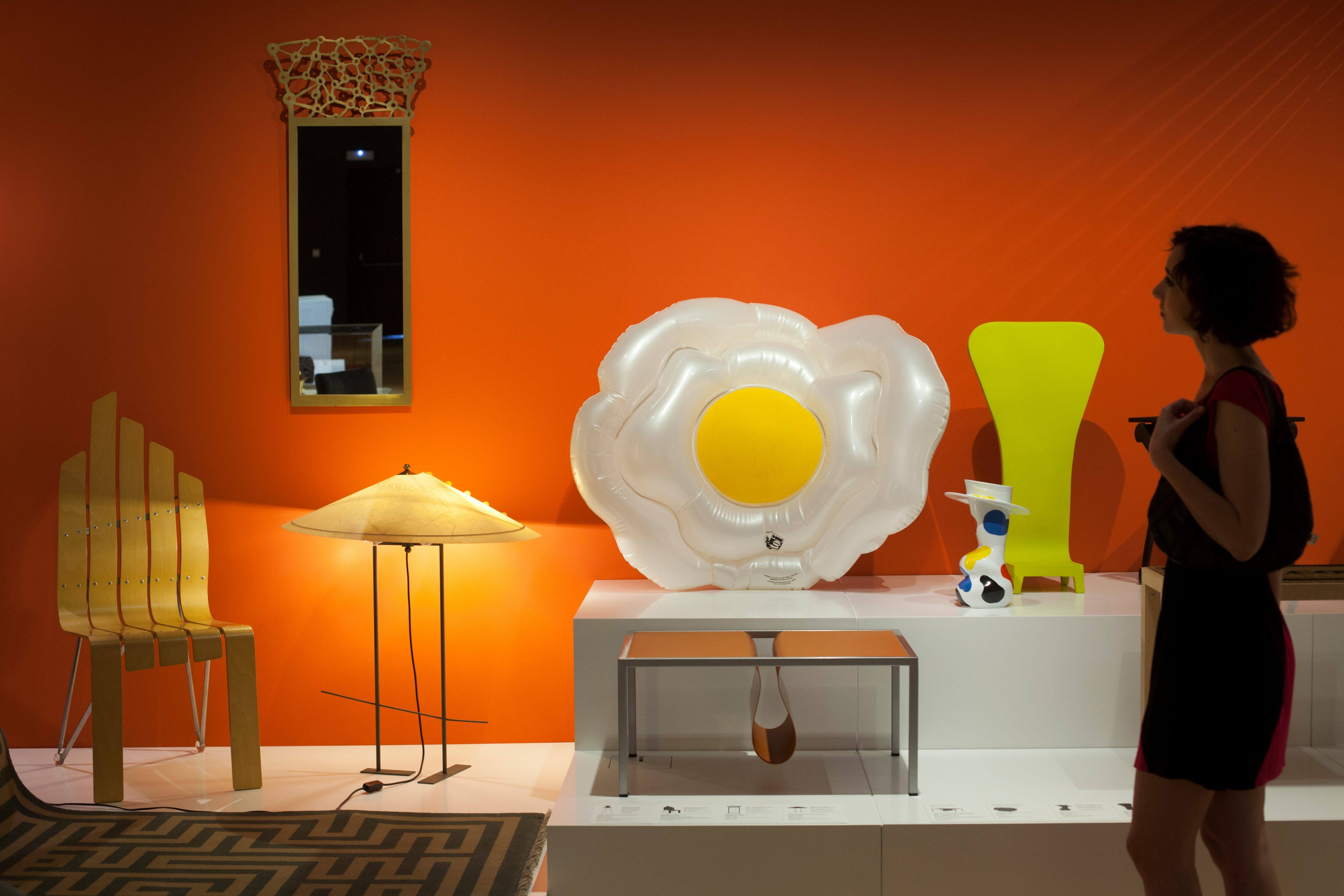 The creation of a new design museum, the Museu del Disseny, in 2014, brought together the contents of four specialist museums – decorative art, ceramics, clothing and graphic design – in a huge building known as el martillo (the hammer) for its gravity-defying shape, jutting over the Plaça de les Glòries. It makes for a great introduction to Catalan design, from kitchen implements to 18th-century gowns.
Street life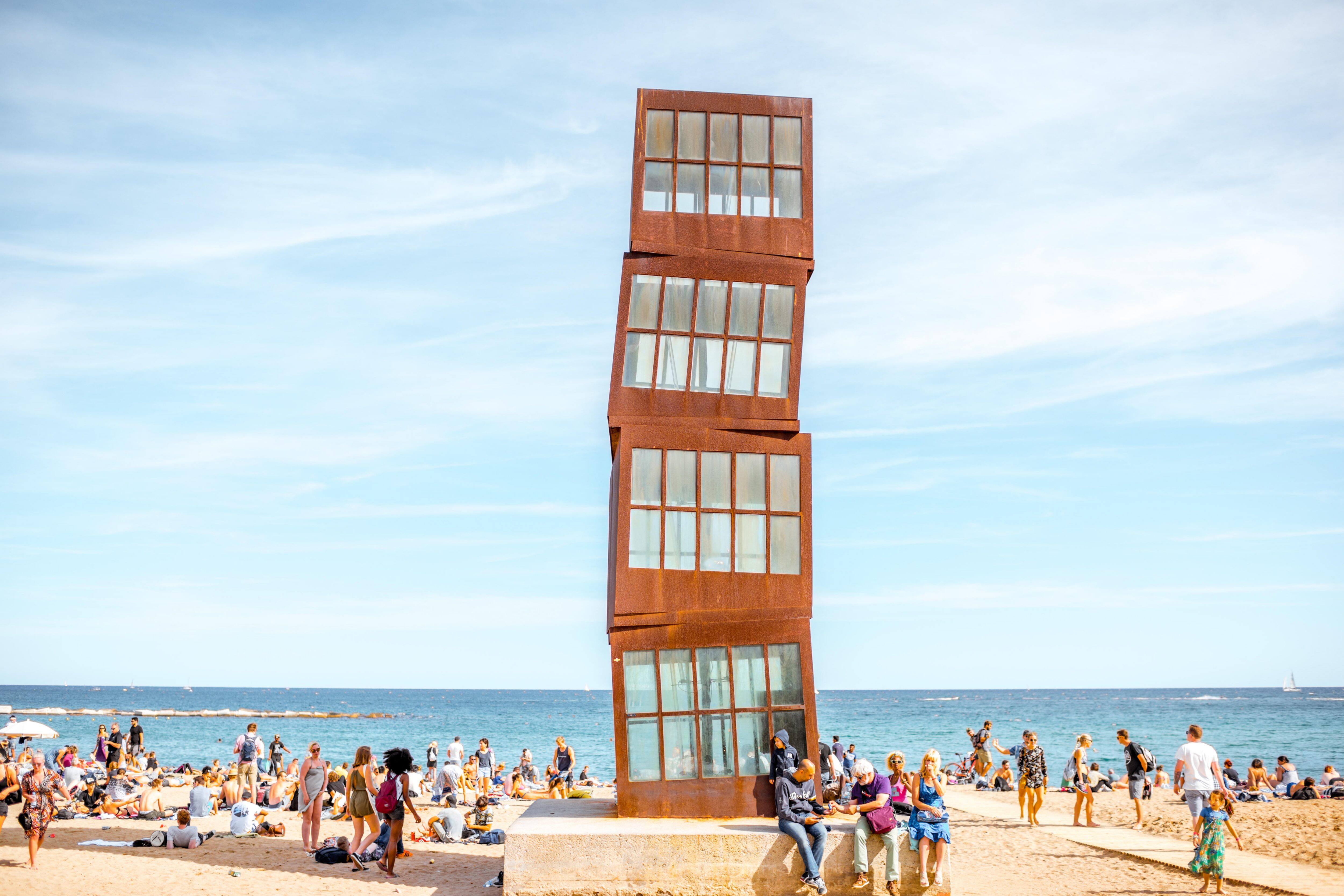 Much of Barcelona's art is out on the streets for all to see. Not only does the city attract internationally renowned graffiti artists, but the city council has long had a policy of commissioning top sculptors for street installations. This peaked in 1992, coinciding with the Olympic Games, particularly around the revamped beach area, and pieces from that time include Roy Lichtenstein's pop art Barcelona Head, Frank Gehry's Fish, and Rebecca Horn's The Wounded Shooting Star – all in and around Barceloneta.
Art through the ages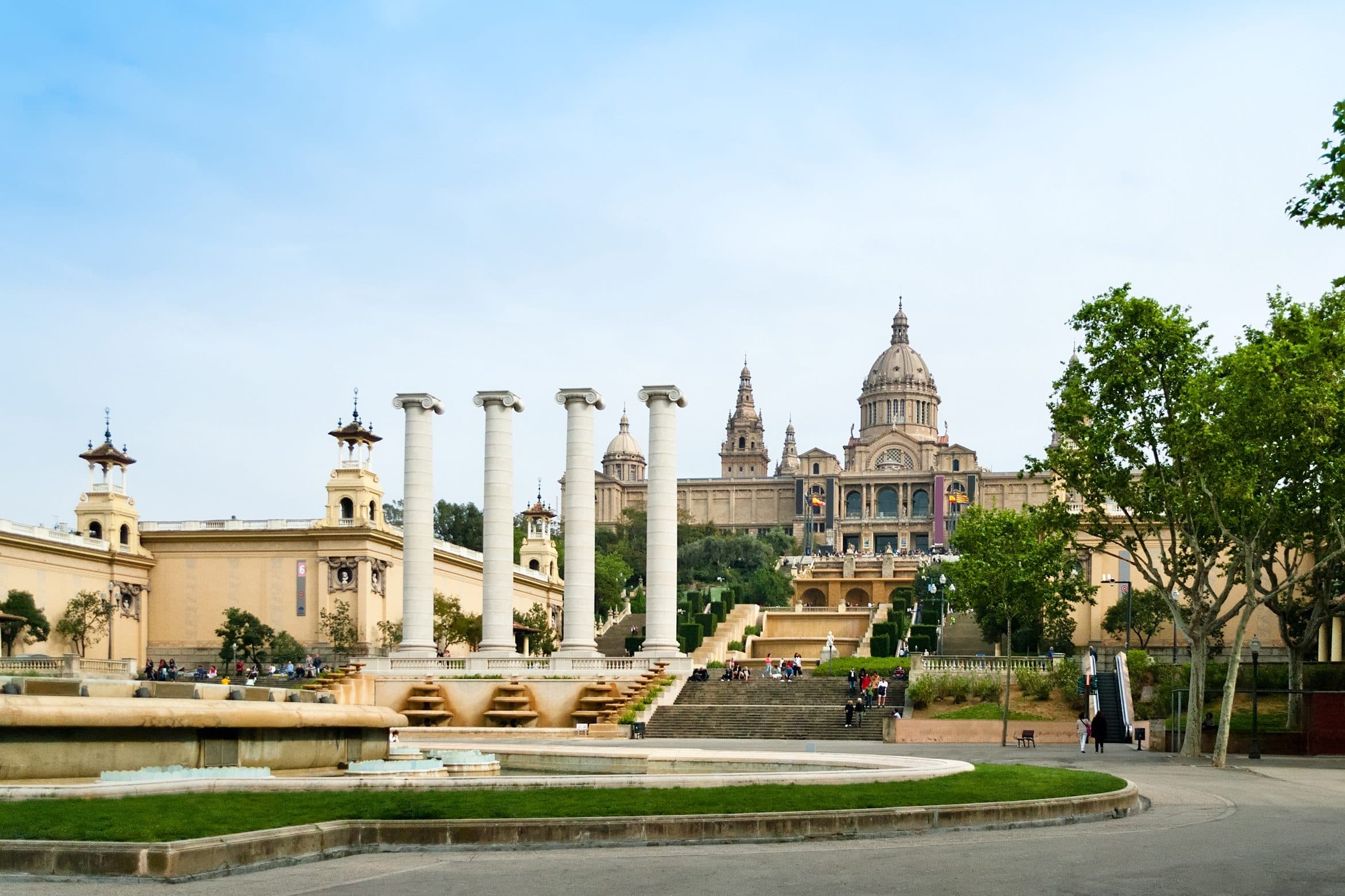 The entire history of Catalan art is represented at the Museu Nacional d'Art de Catalunya (MNAC), but the real highlight is the vividly colourful Romanesque frescoes, rescued from crumbling churches in the Pyrenees. The paintings from the Gothic and Renaissance periods are equally vibrant, and there's an unmissable collection of sinuously carved Modernista furniture.
The shock of the new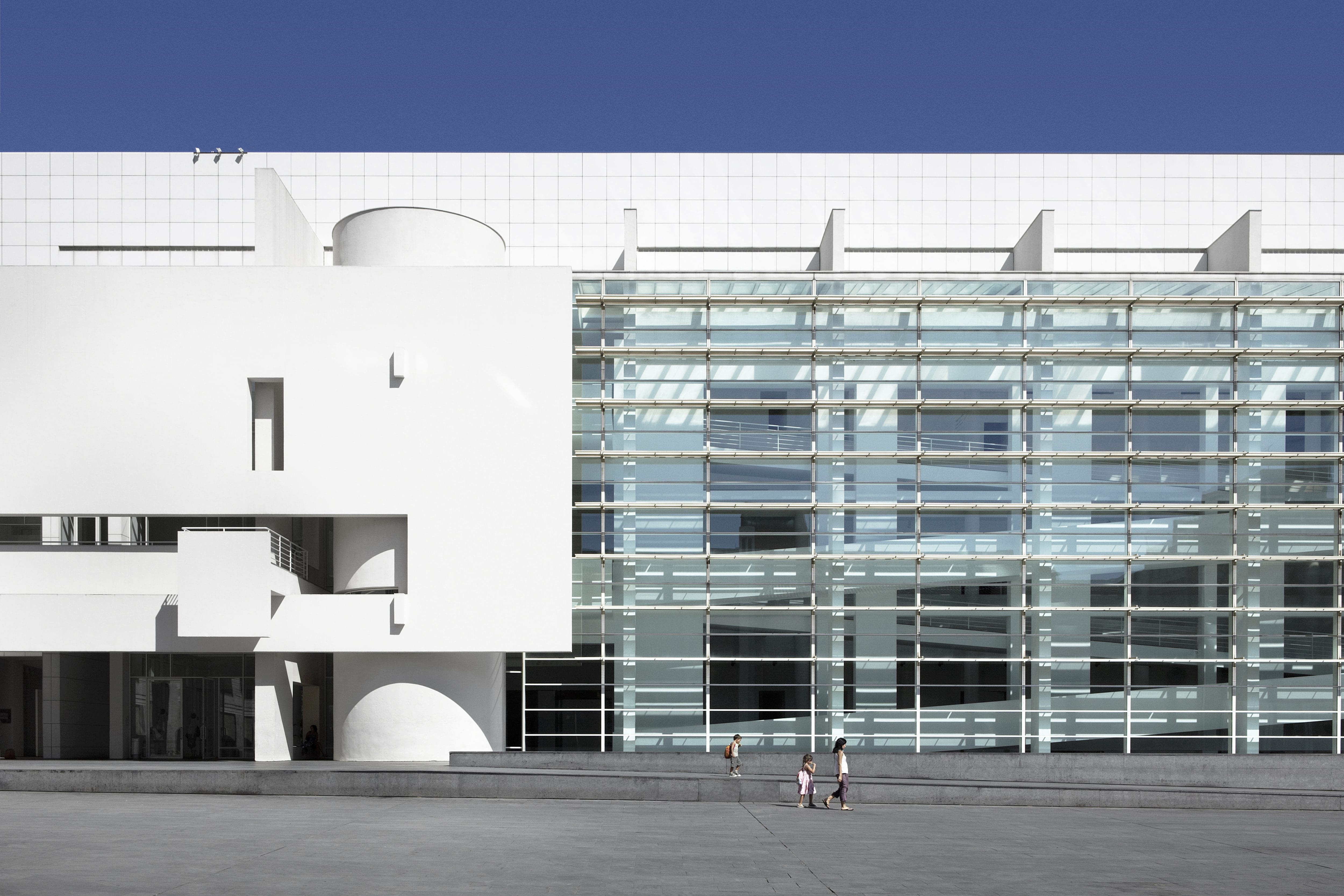 Like the Fundació Miró, the Museu d'Art Contemporani de Barcelona (MACBA) is almost as loved for its building (a gleaming white colossus, designed by American architect Richard Meier) as the exhibits within. The collection can feel a little impenetrable, but you'll find pieces by Catalunya's greatest modern artist, Antoni Tàpies. If these pique your interest, check out the Fundació Antoni Tàpies, a short walk from Mandarin Oriental, Barcelona.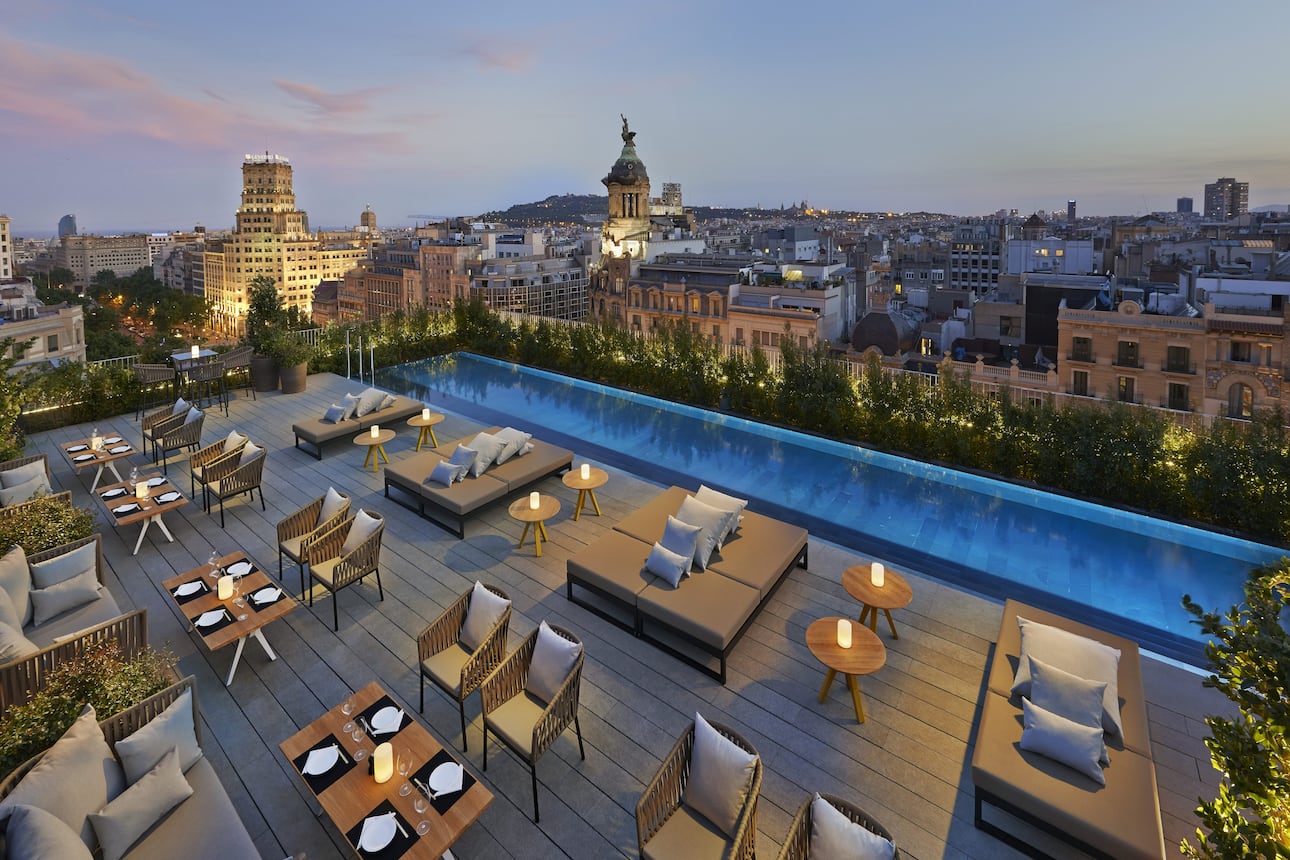 Can we tempt you?
Book your stay at Mandarin Oriental, Barcelona
Located on Passeig de Gràcia, Mandarin Oriental, Barcelona is one of the city's best-loved hotels. Discover more about the latest offers and packages
See Offers