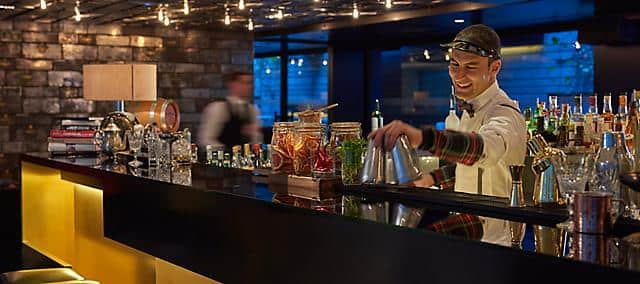 Barcelona
Banker's Bar
The most beautiful bank in Barcelona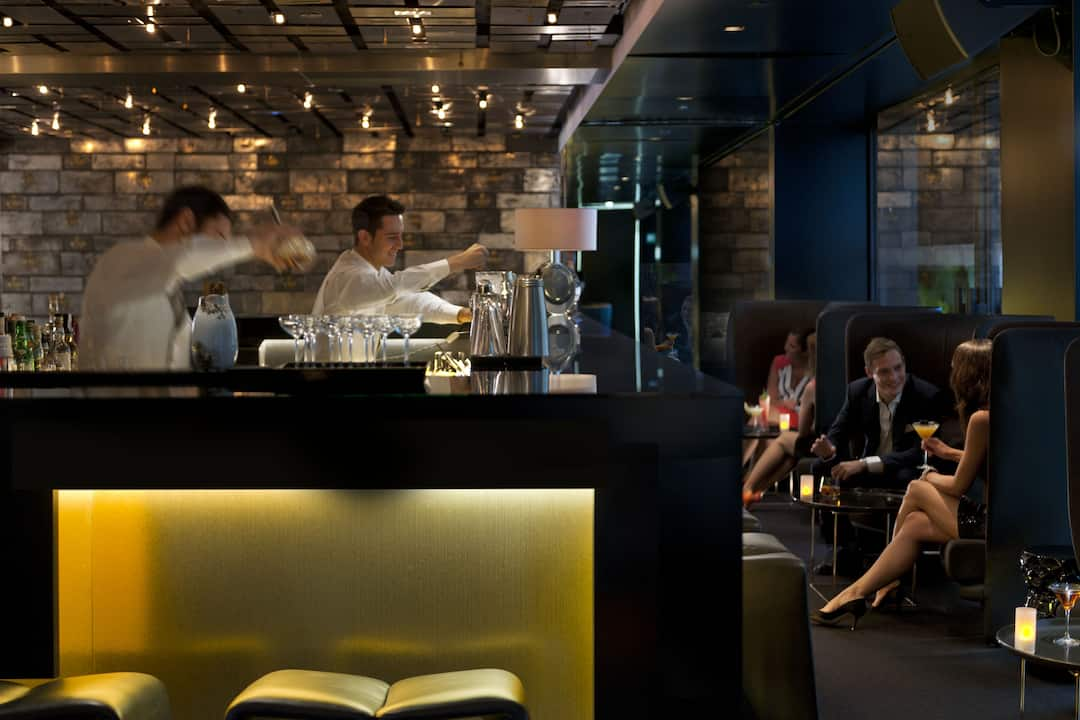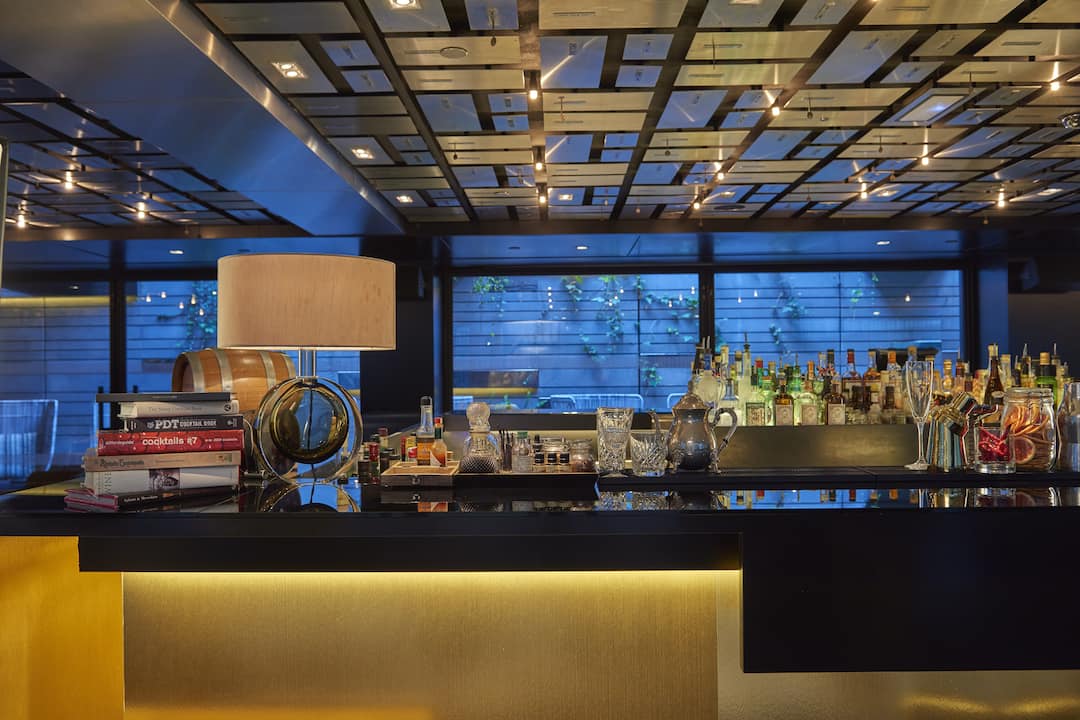 5pm - 1am (Sun-Thu)
5pm - 2am (Fri & Sat)
With a ceiling fashioned from authentic safety deposit boxes eluding to the building's former use as a bank, our fabulous Banker's Bar is both a vibrant nightspot and stunning piece of design.
Atmospherically lit with a choice of indoor and outdoor seating, Banker's Bar offers an extensive list of cocktails including much-loved classics including Bloody Mary, Cosmopolitan, Margarita or Whiskey Sour, together with our "twist" version. Bunnies Bait, CosmoSan, Palorita or Golden Sour are some of these reversals. Do not miss it! We also serve a range of wines, champagnes, cavas and Virgin cocktails.
Cosmopolitan Vodka
orange Triple Sec, cranberry, lime
CosmoSan Sake
Choya liqueur, Maraschino liqueur, cranberry, grapefruit, yuzu, fresh lemongrass and blueberry
Mai-Tai Aged Rum
Cointreau, lime, orgeat syrup, dark rum
Meister-Tai Rum Plantation pineapple
Jagermeister, cinnamon syrup, pineapple, lime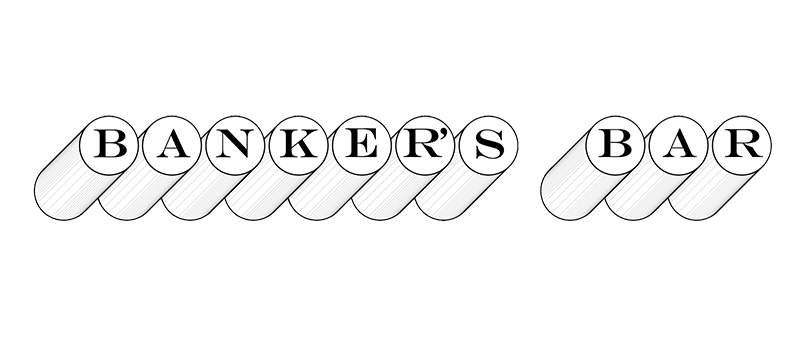 Exclusive Dining Benefits
Join Fans of M.O.

Become a Fan of M.O. and make your next dining experience at Mandarin Oriental even better with exclusive benefits that are sure to delight and surprise.