Barcelona
Mimosa Garden
The secret garden of Barcelona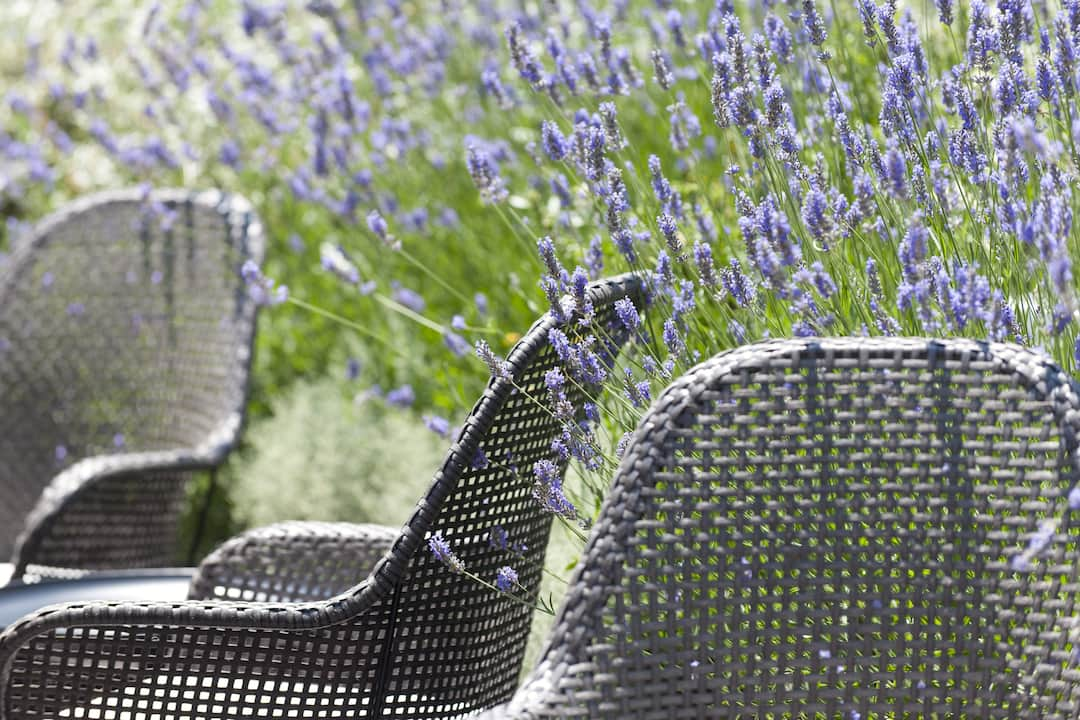 5 - 10pm (Fri & Sat)
3 - 8pm (Sun)
Secluded from the bustle of the city, Mimosa garden is the perfect spot in which to enjoy summer in Barcelona. Take a seat in the garden surrounded by mimosas and lavender, and discover our private oasis in the middle of the city, where you can relax and enjoy the very best ice creams of the city with original flavors such as lavender or rosemary, collected directly from the garden. Mimosa Garden will also proposed some refreshement.
From 9 July to 29 August Raul Beteta takes residence at Mandarin Oriental, Barcelona. In collaboration with Galería Villa del Arte, the artist will display some of its creation, amongst mechanical flowers will move its petals when perceiving human movement.
Mimosa is also the perfect place for exclusive parties and private events. Contact our Catering Manager to find out how we can help make your special occasion a truly unforgettable day.
Mediterranean & Cocktails
Menu Highlights