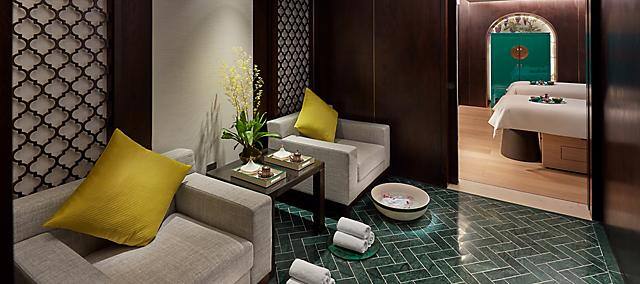 Beijing
Spa & Wellness
Spa & Wellness
During these challenging times, our hotel may not have all Spa and Wellness facilities open, as we respond to local government guidelines and consider the health and safety of our customers, which remains our primary concern.

Please do contact the hotel directly at time of reservation to receive the most updated information.
The Spa's exquisite treatments and careful pampering are designed to relax, energise and renew the body and mind in an atmosphere of total tranquility.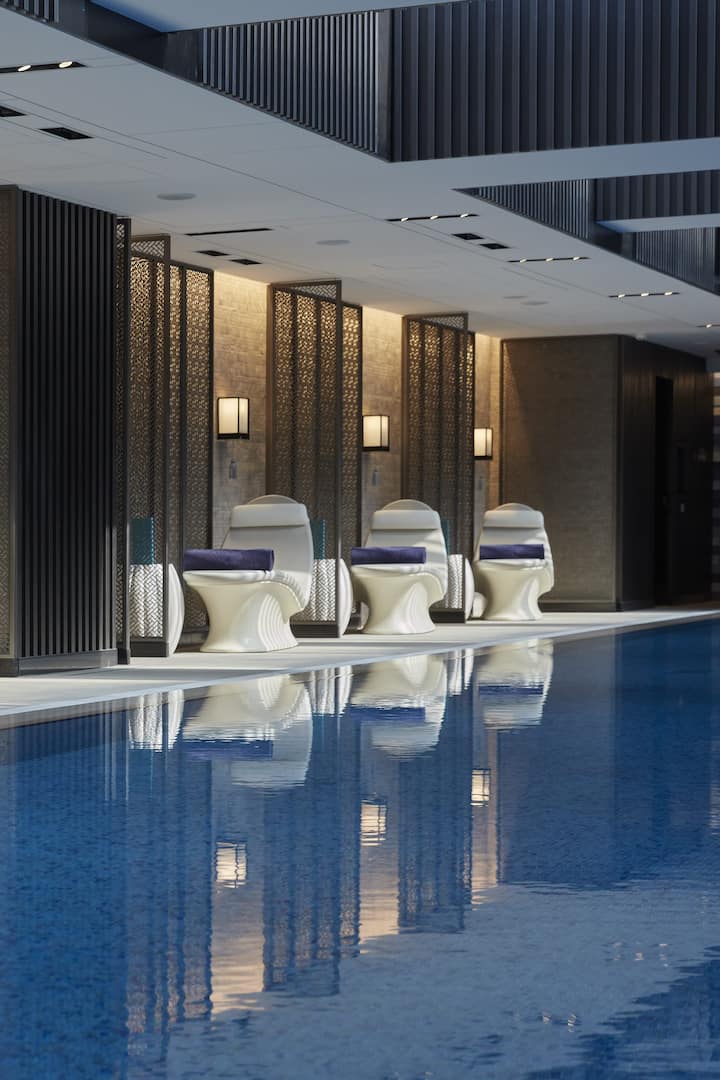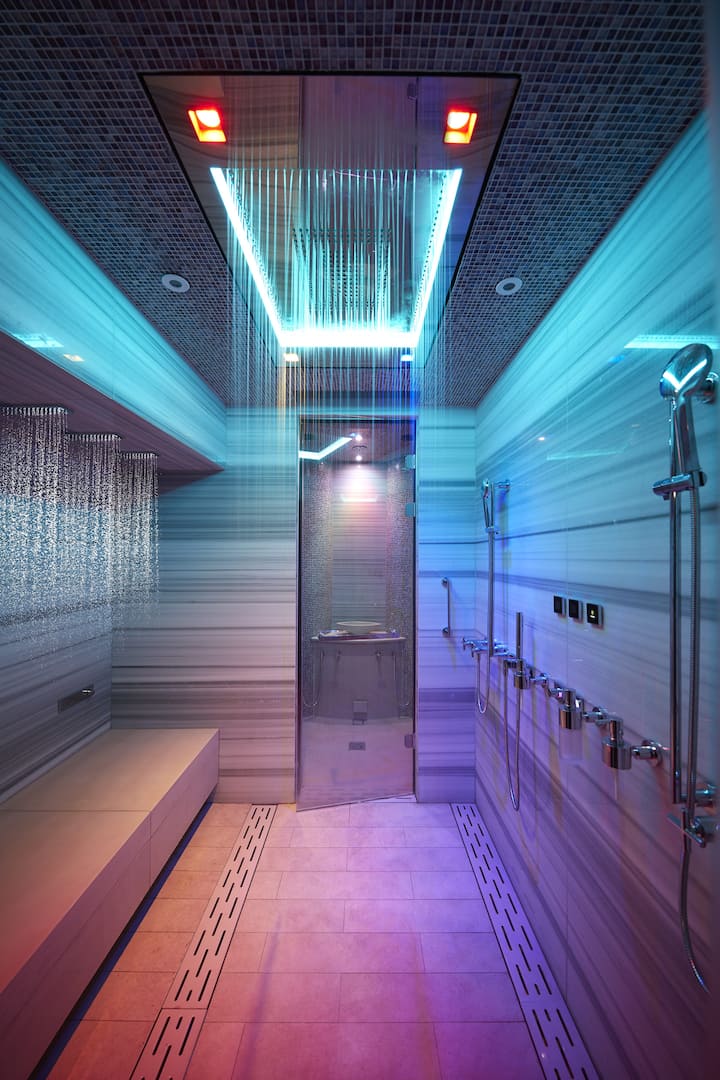 10am - 11pm (Daily)

8am - 10pm (Daily)

8am - 10pm (Daily)
The Spa has an incredible range of guest options, whether the focus is on wellness, relaxation or pure pampering. The flagship treatment, Emperor's Longevity, takes inspiration from the hotel's setting, right in the heart of imperial Beijing, using jade, quartz sand and ancient meridian-locating techniques to imbue a mood of total relaxation.
All treatments are carried out in suites that are holistic temples of quiet calm Guests can opt for a thorough head and shoulders massage to ease aches and pains of city life, or book a lavish,two-hour session that rests and sooths both body and mind. Each treatment is carefully tailored to the needs of the ndividual to maximise efficacy: Emperor's Longevity, Gems Healing Power and the Moroccan Suite Experience are just three of the many options available.
Another outstanding Spa feature is the Hammam Suite, with its mosaic-tiled steam room, for fully-immersive water and mud-themed treatments that help to gently soften the skin and free the mind. Other options involve the use of minerals, honey, and olive oil to sooth and wash away the stresses of city life – or the disorientating lethargy of jet lag.
The eclectic Spa menu takes inspiration from Ancient China, the Silk Road, the wandering Berber tribes of North Africa and the magnificent Mediterranean coast, mixing and matching to offer an incredible range of wellness options that have been refined and adapted to suit the needs of discerning contemporary spa aficionados.
The Spa has a blissful ambience that envelopes and soothes guests from the second they enter its hushed calm. The massage treatments and body scrubs ease away the aches and pains of everyday life, while the beauty and skin care treatments revitalize and renew. Longer programs such as Reawaken and Inner Peace  are extended sessions that induce relaxation and lead to revitalization.
Oils, essences, creams are supplied by some of the most renowned wellness names in the world, including Aromatherapy Associates; the rejuvenating properties of Natura Bissé and Venus Freeze Plus™ are also renowned. The adjoining fitness centre has an enviable range of state-of-the-art equipment, complemented by a stunning 25-metre pool that enjoys the benefit of natural light streaming through the glass ceiling.
Mandarin Oriental hotels worldwide are known for the excellence of their spas, and the Spa at Mandarin Oriental Wangfujing will, likewise, become famed as a retreat where guests can swap stress and pressure for pure, personalized pampering.
Spa facilities:
Four themed treatment suites: three individual suites and one couple's suite
Tea Lounge
Indoor lap pool with sky roof (25mx4.5mx1.3m)
State-of-the-art fitness centre
One Sauna Cabin and one Steam Room
Five Sommerhuber ergonomic heated lounge chairs
Announcement 
Child Policy: Children under 10 years old are not permitted to use the swimming pool. Swimmers under the age of 18 should be accompanied by an adult at all times.
Personalized pampering from skilled therapists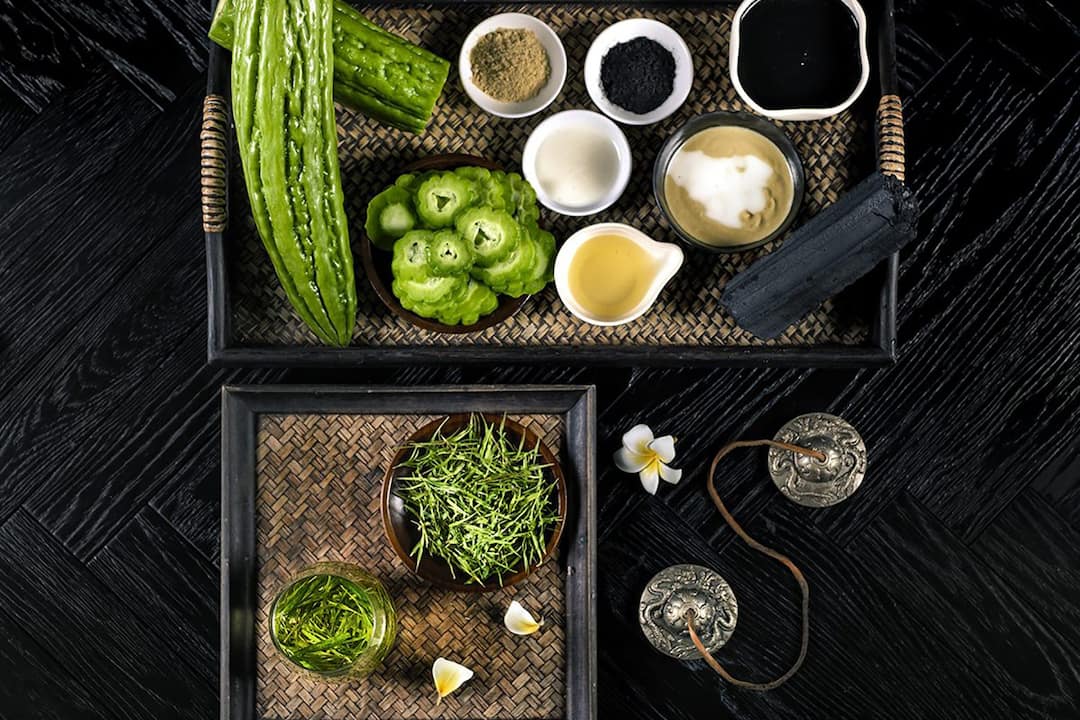 Treatments
Choose from a range of treatments that draw inspiration from around the world, whether it is a muscle-relaxing massage, a mud-based body revitalization session or a skin-rejuvenating beauty session.
Spa Suites
The four Spa suites, each with individual names, characteristics and themes, are designed for total privacy, allowing therapists to carry out treatments in an atmosphere of serene calm, removed from the bustling sounds of the city.
The Mirror Suite is a healing treatment suite that features the Himalayan Singing Bowls Treatment and the Heated Quartz Sand Bed, for total physical and mental relaxation.
The Flower Suite is a couple's suite with a Moroccan theme, and is equipped with a traditional Hammam, a water-based heated chamber with delicate tiling.
The Water Suite offers therapeutic treatments, including soothing massages and a range of other options from The Spa's extensive menu.
The Moon Suite has a focus on beauty, in particular rejuvenating and revitalizing face and body treatments that use the unique Venus Freeze Plus™.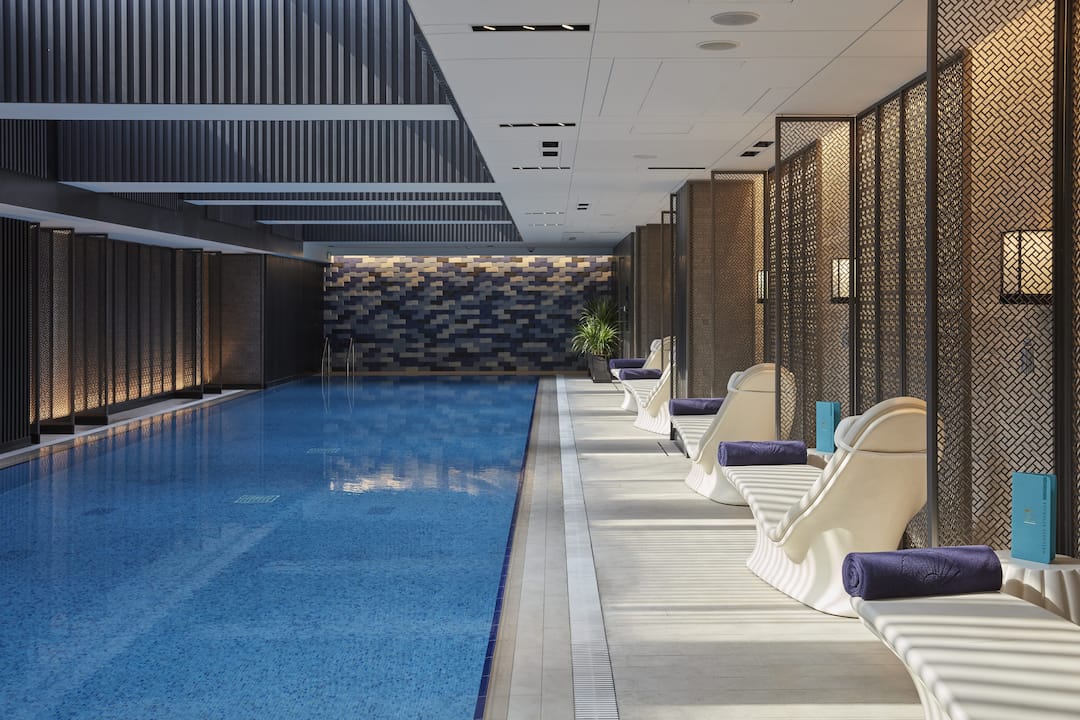 Fitness & Wellness
Working out in the gym is part of modern life – and the equipment in The Spa's fitness zone is as contemporary as it gets, with the very latest high-tech machines designed to help improve cardiovascular systems, build muscles and tone skin. The SKILLRUN is a sought-after piece of fitness gear, new to China, that pushes amateur athletes to the max, a treadmill that utilises modern technology to provide resistance workouts.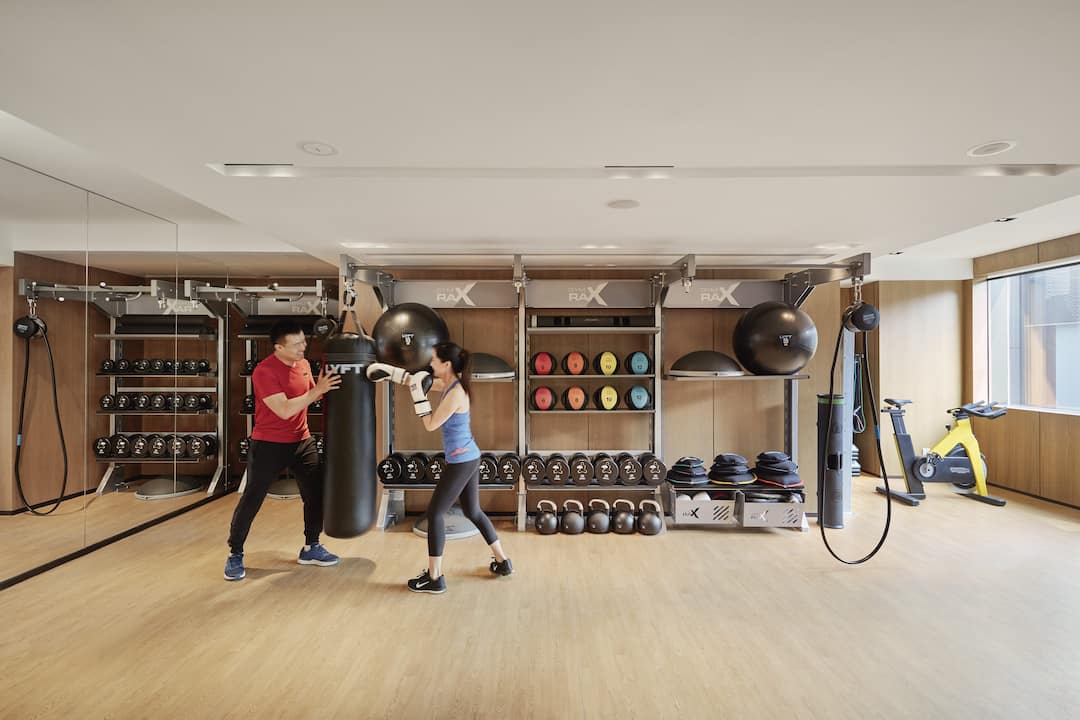 Membership
Only an elite group of individuals will be able to call themselves members of The Spa, making it one of the most sought-after acquisitions in the entire city. There are various tiers of membership which allow access to the super-luxury Spa, along with the added bonus of being able to wind down afterwards in the restaurants and lounges of our boutique hotel, enjoying amazing terrace views of the Forbidden City.