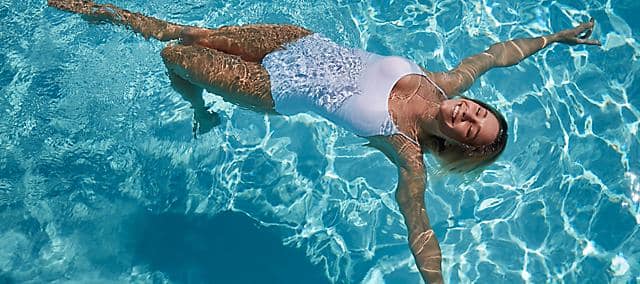 Canouan
A Guest's Take on the Perfect Getaway
A Guest's Take on the Perfect Getaway
Toll Free Reservation Number: Canada and USA

Toll Free Reservation Number: UK, France, Germany Italy, Spain, Switzerland

Toll Free Reservation Number: All Other Europe
There you are, with your whole happy tribe, jetting in from everyday hectic schedules, school and work and a million fine‐tuned daily routines that are harder to let go of than you might think… maybe you're wondering how to keep both older and younger generations entertained, or how to navigate the 'friends and family' combination, which seemed such a wonderful idea back home.
No need to worry. At all.
The trademark laidback Caribbean charm will work as soon as you touch down at this hidden‐away corner of the Grenadines, which is close to Mustique, Palm Island and Bequia but even more remote. As you step off the little plane that takes you there swooping over the sparkling seas and descending onto the runway at Canouan, you can feel your shoulders relax, knowing that everything will come together beautifully. It is simple, really, what you need for a proper break, and it's all here in abundance: guaranteed balmy weather; rub‐your‐eyes‐stunning clear seas; a comfortable, luxurious base from which to explore; a wide selection of mouthwatering dishes that also includes familiar classics for little ones and their sometimes stubborn palates; cocktails galore for instant happiness; plentiful activities once you're recharged; and, of course, stunning backdrops for a million photos.
Five Idyllic Days, Six Perfect Nights
Whether you're based in Suites at the main house or up in the hills in a gorgeous, Italian design Patio Villa, whizz up and down the green slopes and through the vast estate. Godahl Beach is right there, but for more seclusion and, if you're lucky, the whole sandy expanse all to yourselves, hike or take a boat over to Shell Beach across the bay, and get ready for supreme relaxation. The kids can try paddle boarding or snorkel as you settle down with a book, then it's just a few steps to the beachside restaurant – sit underneath a gnarled tree and taste the freshest grilled fish or some delicately spiced roti. Equally spellbinding, and blissfully quiet, is L'Ance Guyac, in the opposite direction – chilled with a capital C, it offers a perfect crescent cupping the setting sun in the early evening (take a pic of the kids with the circular beach sign spelling out its name); you can go for a dip, then sip cocktails with your feet in the sand, followed by a good‐times, chatty dinner with lobster or conch salad at the lantern‐lit restaurant.
To take in the best island views, and see the highest point of Mount Royal, put on your trainers and hit the hiking trail with a guide. You'll get a more‐than‐decent cardio workout as you navigate the steep path and clamber over unpredictable tree roots and boulders (as long as your fitness levels are above those of a tortoise you'll be fine), but the 360‐degree vista that opens up before you at the top, with the azure‐green expanse of the ocean and other islands right in front of you, more than makes up for the effort. Back on safe ground reward yourself with a perfectly chilled drink and a beetroot salad or crispy tempura by the pool.
However, if hiking was too much hard work, today, you can take the stylish route to the top – come evening, jump into a golf buggy and zip up to the 13th hole and drink in the panorama with some fizz in hand. In fact, the soothingly green, vastly beautiful golf course is enough incentive to try your hand at a game the next day, or for the kids to finally take those long‐promised lessons from dad.
Sailing and water sports enthusiasts can make the most of the waves at numerous bays on the island; for an adventure for the whole clan take a catamaran tour of the Tobago Cays, with a picnic and party tunes on board. Snorkel and dive around the glittering cays, where everyone can jump in and spot turtles swimming in the water. For more boats, and to see the island beyond the estate, head towards the elegant marina, which includes a number of restaurants and has a European feel to it with pastel‐coloured facades and a tinkling fountain echoing an Italian fishing village. The nearby fisheries, with their mountains of glistening creamy‐pink conch shells, will excite the little ones, and inspire you as you ponder the dining options back at the hotel (or might give you ideas for your next request for a private chef at the Patio Villa).
But it's not all about keeping the family happy, much as you'll see that happen all by itself. For some total‐switch‐off time and an extra dose of mindfulness, walk around the pretty Anglican church in the hotel grounds – a truly serene space flanked by tropical flowers and tortoises moving in slow motion on the lawn, making for an enchanted scene.
Then pop over to the hillside spa and opt for a full body massage, or a facial with fragrant aromatic oils, with the windows open to let the sound of the sea drift in, safe in the knowledge that whatever everyone else is doing they'll be more than fine while you reconnect with yourself.