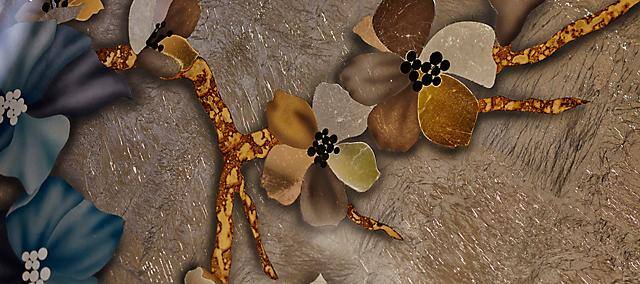 Canouan
Wellness Practitioners
Wellness Practitioners
A well-appointed spa nestled in lush hillside on Canouan Island overlooking the Atlantic Ocean.
We offer fully customisable treatments with a multidisciplinary approach to wellbeing by our therapists.
All appointments are available upon request, and subject to availability.
In-Residence Wellness Practitioners
Mind and Body
Jeremy Seares has been a therapist for more than 10 years focusing on physical therapy, massage, and yoga.
She has worked in various international hotels where she gained most of her experience through comprehensive trainings in various spa treatments. Jeremy has practiced different types of body massages and techniques that soothe aches and pain, facials and other body therapies. These treatments provide general sense of relaxation and rejuvenation.
As a licensed Physical Therapist, Jeremy has helped people affected by injury, illness or disability through movement or physical exercise, manual therapy, education and advice in clinical and home-based settings.
Jeremy's interest in health and fitness have led her to complete a Yoga Teachers Training accredited by Yoga Alliance in Bali, Indonesia where she studied and practiced Hatha, Vinyasa and Yin yoga. These specialties help an individual to cultivate awareness, concentration, meditation and relaxation.
Creating an personalised treatment plan, Jeremy integrates physio and massage therapy techniques to balance between a therapeutic and relaxing massage while incorporating yoga as a tool and holistic way of bringing the mind, body and spirit in harmony and letting the energy flow from illness to wellness.
Treatments Available
Hartha Yoga
Yin Restorative
Vinyasa Flow
Yoga for Golfers
Pranayama
Meditation
Visiting Wellness Consultants
Nitikarn Thachina
The Spa at Mandarin Oriental, Canouan has partnered with Crystal Sound Healer, Nitikarn Thachina, from 10 December 2021 to 30 April 2022. Nitikarn Thachina is a certified pranic healer, yoga and meditation instructor, Thai massage therapist, and an artist of crystal singing bowl sound therapy specialising in foot reflexology practiced in several different countries including Singapore, China, France and Thailand. Using her skill set as a fully trained and qualified crystal bowl sound therapist, Nitikarn strives to bring her passion of using the vibration of bowls to align with the spiritual side of a human being. This is attained by putting you into a state never before attained by using sounds and vibrations along with voice guidance. Healing sessions by Nitikarn are nothing short of miraculous as she reaches the heights of calmness accompanied by a spiritual experience. To book your treatment, please call us at +1 (212) 461 8068 or email mocan-spa@mohg.com.
Learn More