Dubai
Younger fans
Younger fans
We know that travelling with children requires a little more thought. At Mandarin Oriental Jumeira, Dubai, we aim to make you and your family as comfortable as possible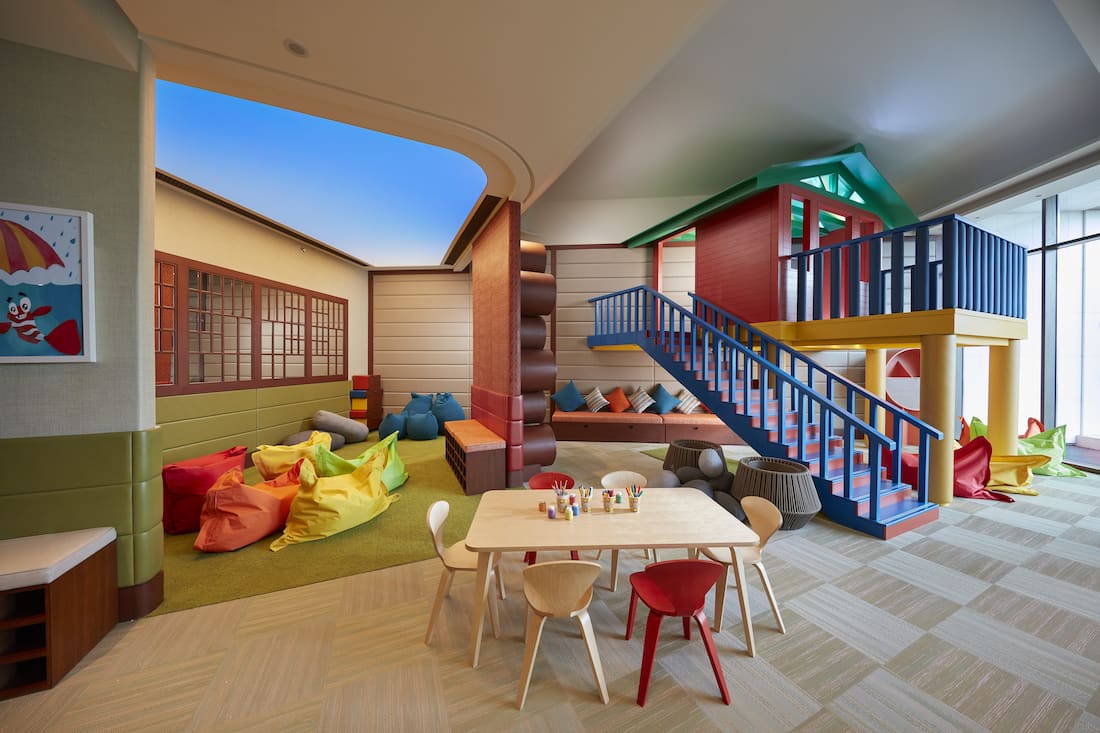 9am – 1:30pm / 2:30 -7pm (Daily)

9am - 1:30pm / 2:30 - 7pm
Little Nomads Kids' Club
Discover a host of fun-filled, educational and interactive activities for our Younger Fans at Little Nomads, our dedicated kids' club operated in partnership with leading hotel-based childcare company Worldwide Kids. At Little Nomads children will use green and eco-friendly art supplies.
Younger Fans will enjoy an array of thoughtful amenities and services in the resort including a dedicated kids' pool, complimentary dining until four years old, in-room movies on demand, toys and age-appropriate toiletries. Each restaurant will offer a children's menu.
Little Nomads is open for children aged between 3 - 10 years old
In-room amenities including child-friendly bath products will be provided on request
Babysitting can be booked through the Front Office
A daily activities calendar will be available
Advanced booking is required for all play sessions and activities
To register your child in any activities or sessions, please visit the Little Nomads Kids' Club.
Little Nomads Martial Arts Academy
Led by our certified instructor Houcine Attar, our Little Nomads Martial Arts Academy offers kids and teens a fun and stimulating training program including a variety of martial art classes such as Taekwondo and Kickboxing. Younger fans will learn effective defence techniques and build self-confidence and discipline, all in a safe, supportive and high-energy environment.
Available for ages 5-16
Wednesday: 10am
Sunday: 3pm
Little Nomads Lifeguard Training
Learn water safety with our Junior Lifeguard Programme.
Offering basic first aid training and the fundamentals of being a lifeguard, our Younger Fans aged 5 to 16 years old, can complete their Junior Lifeguard Award across 1 to 3 day sessions, with 45 minutes of classroom discussion and 45 minutes of practical in the swimming pool. They will even walk away with a certificate of completion at the end of the course.
For more information or to enroll your child, call +971 4 777 2222 or email modub-fitness@mohg.com.