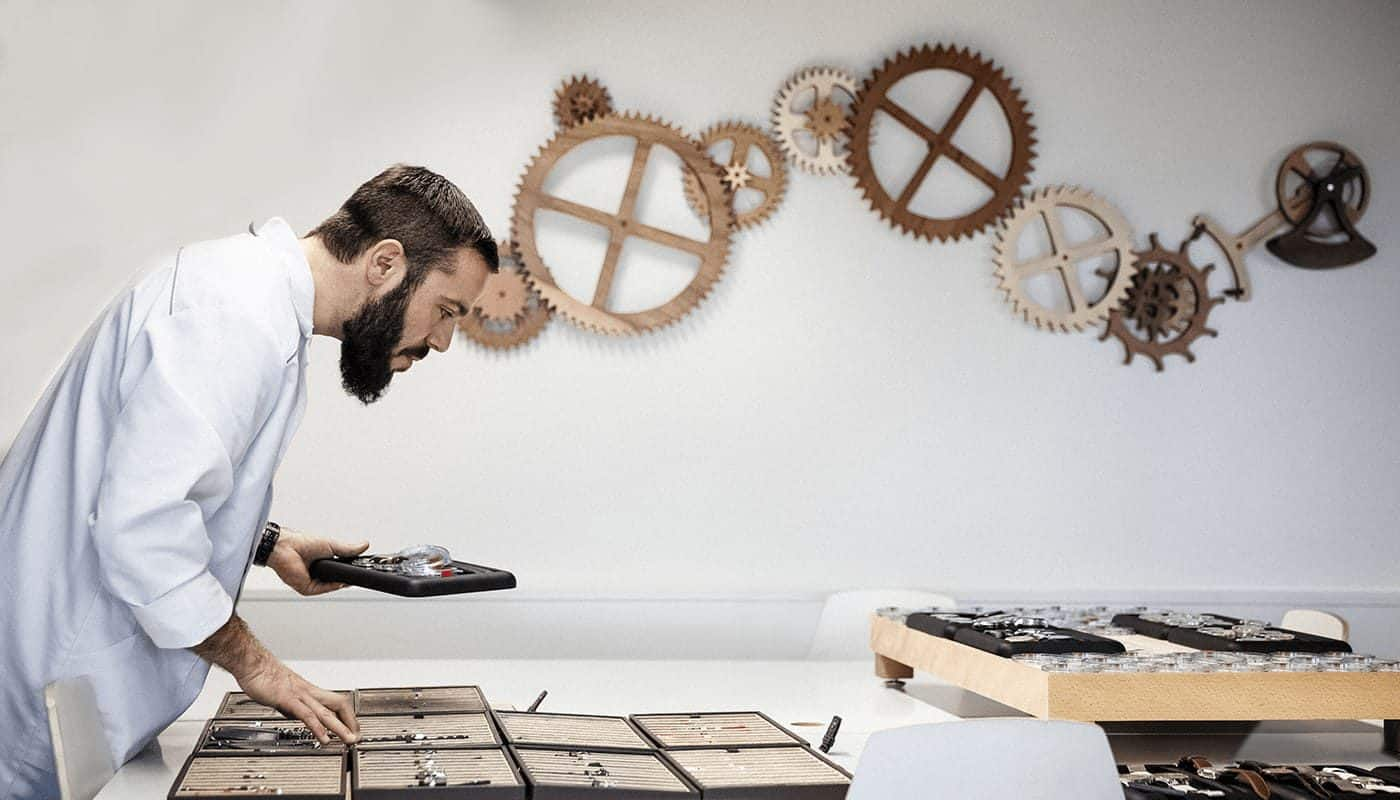 Watchmaker for a Day
Immerse yourself in the world of a master Swiss watchmaker and discover the skills needed to assemble your very own beautiful timepiece. In this special workshop at Initium, you'll discover watchmaker secrets and learn how to become the master of a mechanical watch.
Alternatively, step into the shoes of a jeweler and learn the ancient techniques of jewelry art. Live a memorable experience alongside Initium's jewellers and become the artisan of your own silver ring.
Design and assemble your Swiss watch at home with the assembly kit for CHF 3490 (reusable kit + watch)
Half-day watchmaking workshop to build your own unique Swiss watch is priced from CHF 2490.
3-hour workshop, with the movement to be assembled is priced at CHF 350. Watch is not included.
Create your personalized silver ring. This experience is priced from CHF 450 to 1290.