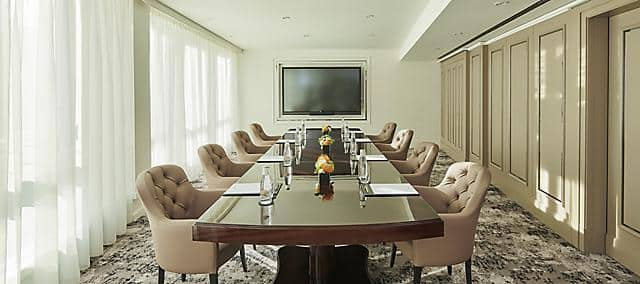 Geneva
Meetings & Events
Meetings & Events
The perfect setting for your event
With our riverside views, contemporary design and unbeatable service, we offer one of the best event locations in Geneva.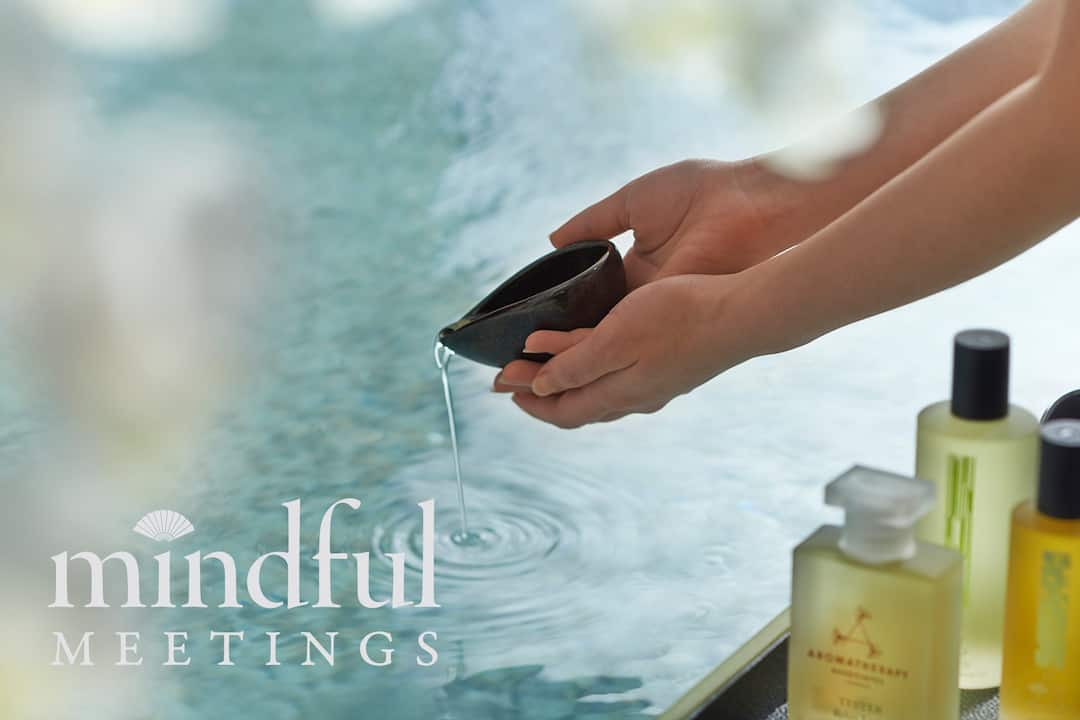 Mindful Meetings
Be innovative. Be inspired. Be energized.
Experience our new, progressive approach to meetings that helps you drive better results. Designed to inspire and engage your audience, Mindful Meetings incorporate wellness elements into every meeting, ensuring that your participants feel inspired, engaged and ready to focus, so that you can achieve your objectives.
Mandarin Oriental, Geneva is ideally located on the right bank of the River Rhône, in the heart of Geneva. Close to the historical 'Old Town', banks, businesses and fashion boutiques, the hotel is just a few steps from the lake, museums and cultural institutions.
The hotel's 178 spacious rooms, of which 35 are suites, are designed in Modern Art style and offer refined and elegant décor. Many of the suites feature River Rhône views, some of them with private terraces. Each room offers the latest technology and Wi-Fi high speed internet access. Most of the Greek marble bathrooms feature separate bath and shower.
Yakumanka is our traditional Peruvian cevicheria serving authentic cuisine centred around fine seafood.
MO Bar is an atmospheric place for power breakfast meetings, light lunches or afterwork gatherings with cocktails.
Fully-equipped TechnoGym® fitness centre
Sauna and steam baths
La Suite Beauté by Bellefontaine offering various treatments
Massages available in our treatment room
FUNCTION ROOMS
FLOOR PLANS
VIRTUAL TOUR
AREA
sqm
COCKTAIL RECEPTION
BANQUET
THEATRE
CLASSROOM
U-SHAPE
BOARDROOM
CABARET
Rhône 1
View
View
35
50
40
54
30
24
24
24
Rhône 2
View
View
65
50
40
54
30
24
24
24
Rhône 3
View
View
130
115
90
110
70
36
30
54
Rhône 1-2-3
View
View
265
250
180
200
120
54
56
96
Saint-Gervais
View
View
193
190
140
200
110
58
56
84
Dalcroze
View
View
36
--
--
--
--
--
12
--
Hodler
View
View
43
--
--
--
--
--
16
--
Calvin
View
View
44
30
20
36
18
12
15
12
Dunant
View
View
84
55
40
60
30
26
28
24
Voltaire
View
View
37
25
--
25
12
--
15
--
Rousseau
View
View
48
40
30
42
24
15
20
18
Foyer
View
View
72
--
--
--
--
--
--
--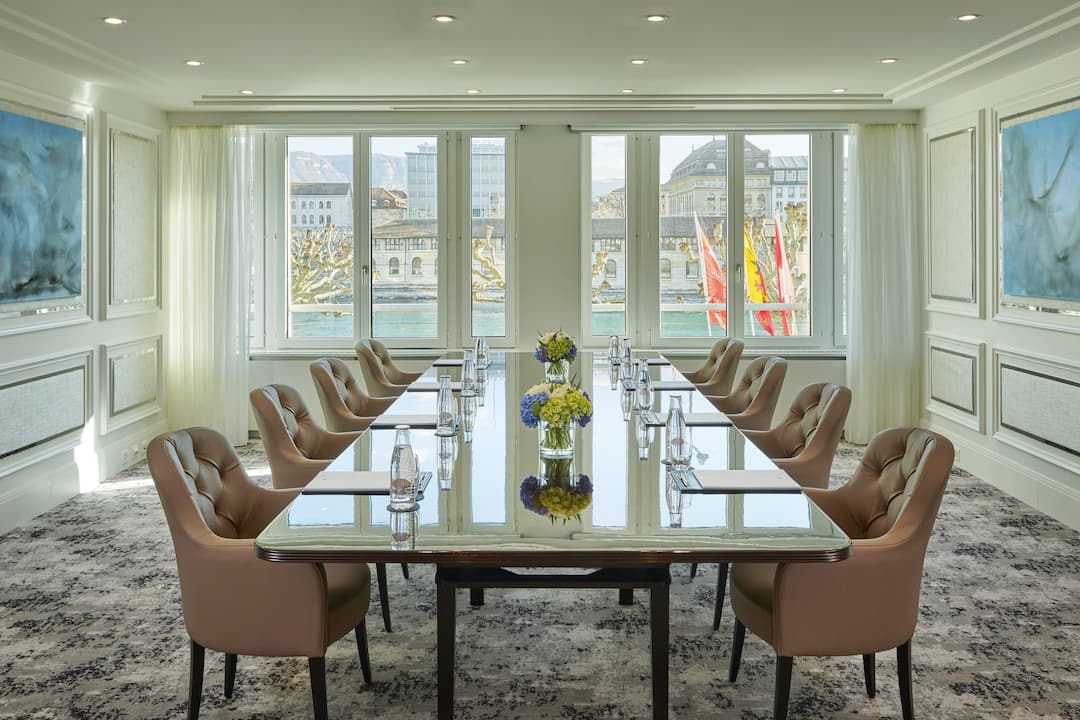 Business Meetings
We know how important it is that your meeting runs smoothly. With our experience, excellent facilities, and attention to detail, we offer an ideal environment for business.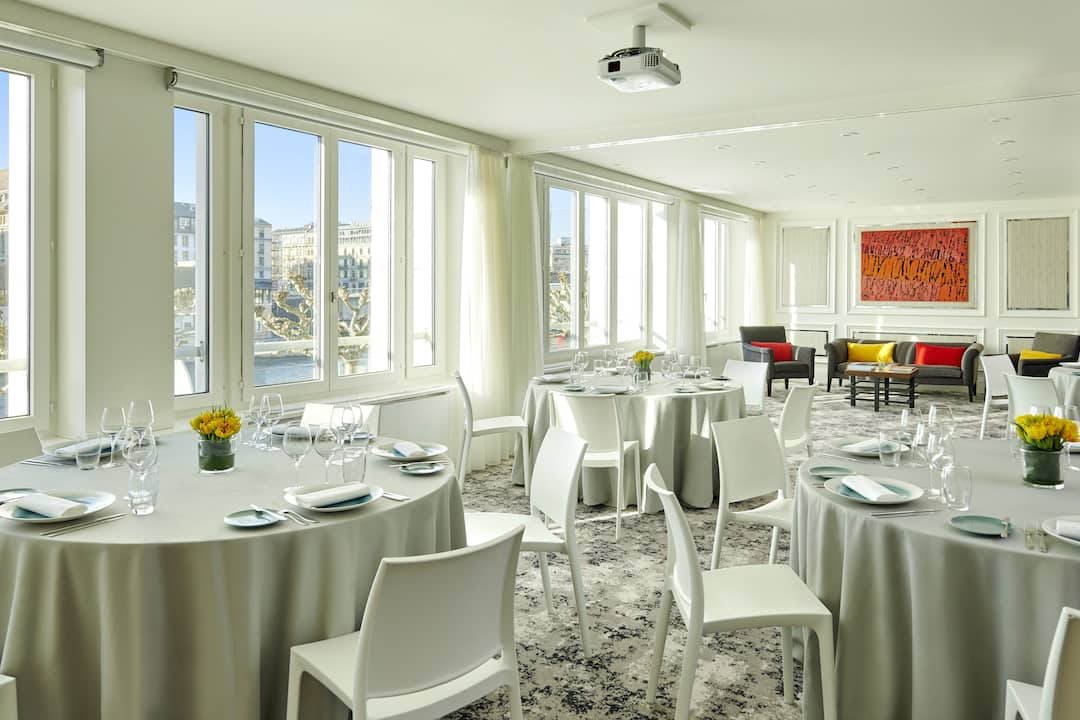 Weddings & Events
From beautiful weddings to lavish celebrations, intimate parties and important dinners, we are dedicated to making your event a truly special occasion.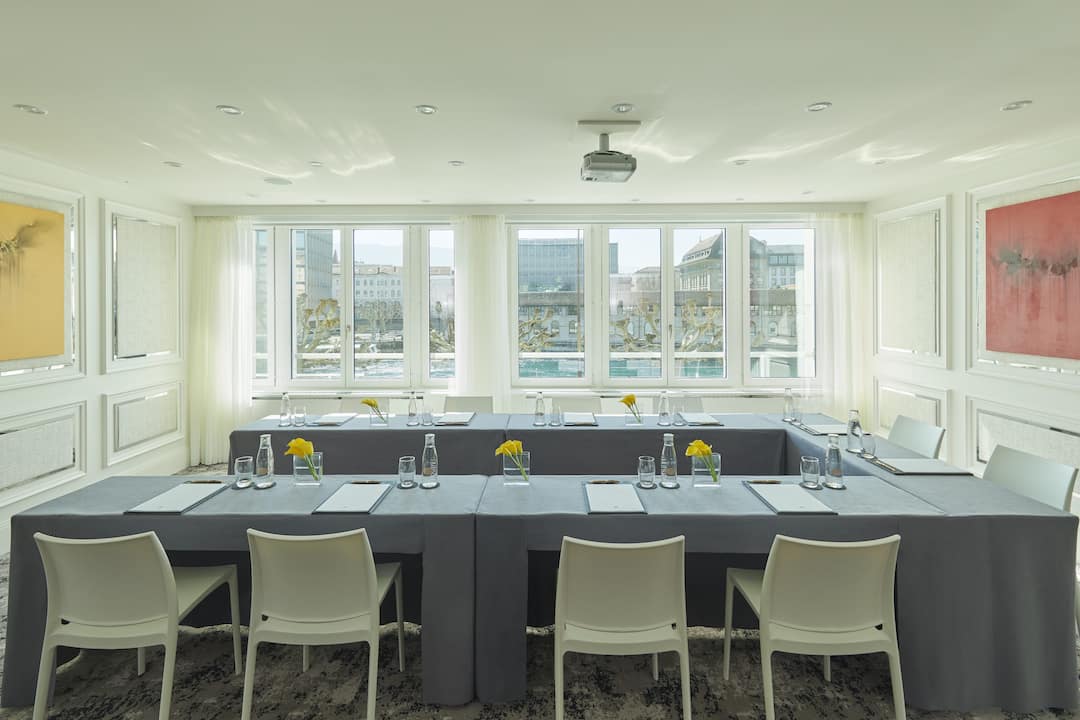 Facilities
Our choice of stylish venues includes four elegant ground-floor function rooms and six soundproofed meeting rooms with access to a large pre-meeting area.
Catering
Combining fresh seasonal ingredients, our talented culinary team adds an innovative twist to classic flavorful fare.
Offsite Events
Combining creativity, gastronomic flair and our legendary hospitality, our talented culinary team will bring the magic of Mandarin Oriental to your venue of choice.
Submit an enquiry
Please provide us with the details of your meeting or event and our Sales & Catering experts will come back to you with a proposal that meets your requirements.
Request for Proposal