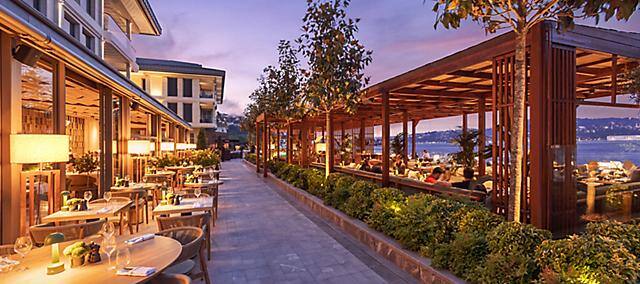 Istanbul
Olea Bosphorus & The Bar
A celebration of Italian gastronomy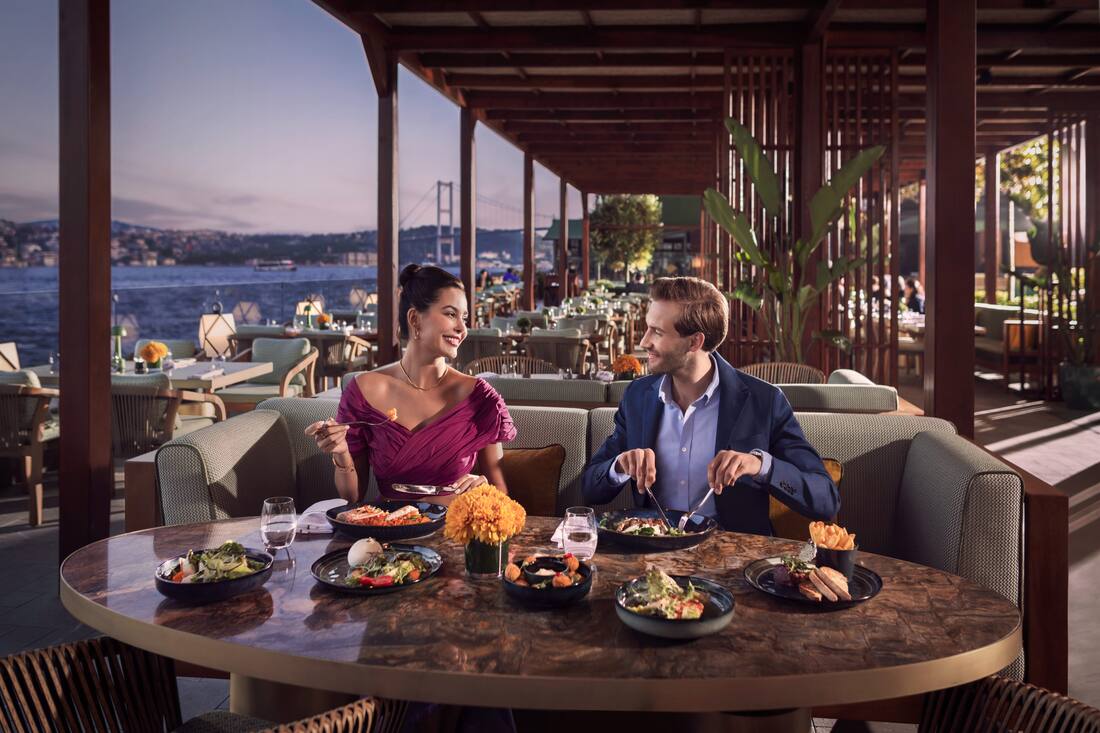 OLEA BOSPHORUS
Located next to the breathtaking panoramic view of the Bosphorus, Olea offers a unique gastronomic experience with the traditional flavors of Italian cuisine and rich cava. Olea, whose name is rooted in Latin and means olive in its oldest form, offers its guests traditional recipes and cooking techniques that have been used in Italy for centuries with its carefully prepared menu. In the menu, which is prepared with attention to the use of local and sustainable products, the signature products of the Italian Cuisine are specially brought from Italy.
In addition to classic Italian dishes, Olea reveals its difference with main courses and pastas based on original family recipes, which it calls 'Cibo di Famiglia'. Olea, which has the largest Italian wine cellar in Istanbul as well as its cuisine, takes its guests on a gastronomic journey between all regions of Italy, from Tuscany to Sicily.
Designed with lemon chiffon and Italian green colors that reflect the Italian spirit, Olea welcomes its guests in an elegant and distinguished ambiance with ready-made and natural materials such as terracotta. The venue, which brings the Aegean to Istanbul with its seating areas among olive trees, promises a unique atmosphere for a romantic dinner, celebrations with friends or special invitations.
& THE BAR
Located at the most beautiful spot on the European side with a breathtaking view of the Bosphorus, & The Bar offers an unrivaled experience with its original cocktails, delicious snacks, comfortable decoration and professional service. Welcoming its guests for a quiet lunch during the day, a magnificent sunset or an unforgettable night under the stars, & The Bar is the favorite meeting point of Istanbul with its modern design and elegant atmosphere. It makes a difference with the original cocktails on the menu of the place, which serves with its service team, each of which consists of expert bartenders, and the presentation and flavors unique to & The Bar.