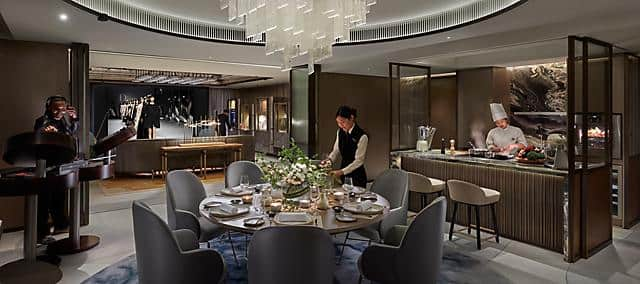 Landmark
Is this the world's best hotel room for a party?
The Entertainment Suite at The Landmark Mandarin Oriental, Hong Kong is a 2,250sq ft party space with everything from a DJ booth to a crystal vitrines of snacks

BY MARK JONES
Mark Jones is the editor of Discovery magazine for Cathay Pacific. A former AITO Travel Writer of the Year winner, he has also written for The Telegraph, The Financial Times and many others.
The Landmark's 2,250sq ft Entertainment Suite has already gained a big following among Hong Kong's corporate entertainers, as well as the city's partying guests. For a small and idiosyncratic gathering, there's nothing in Hong Kong to beat it. As well as the bar and DJ booth you have a sound system fit for a Hollywood producer's private cinema and canapés that have turned many glamorous people who should know better into waiter-stalkers.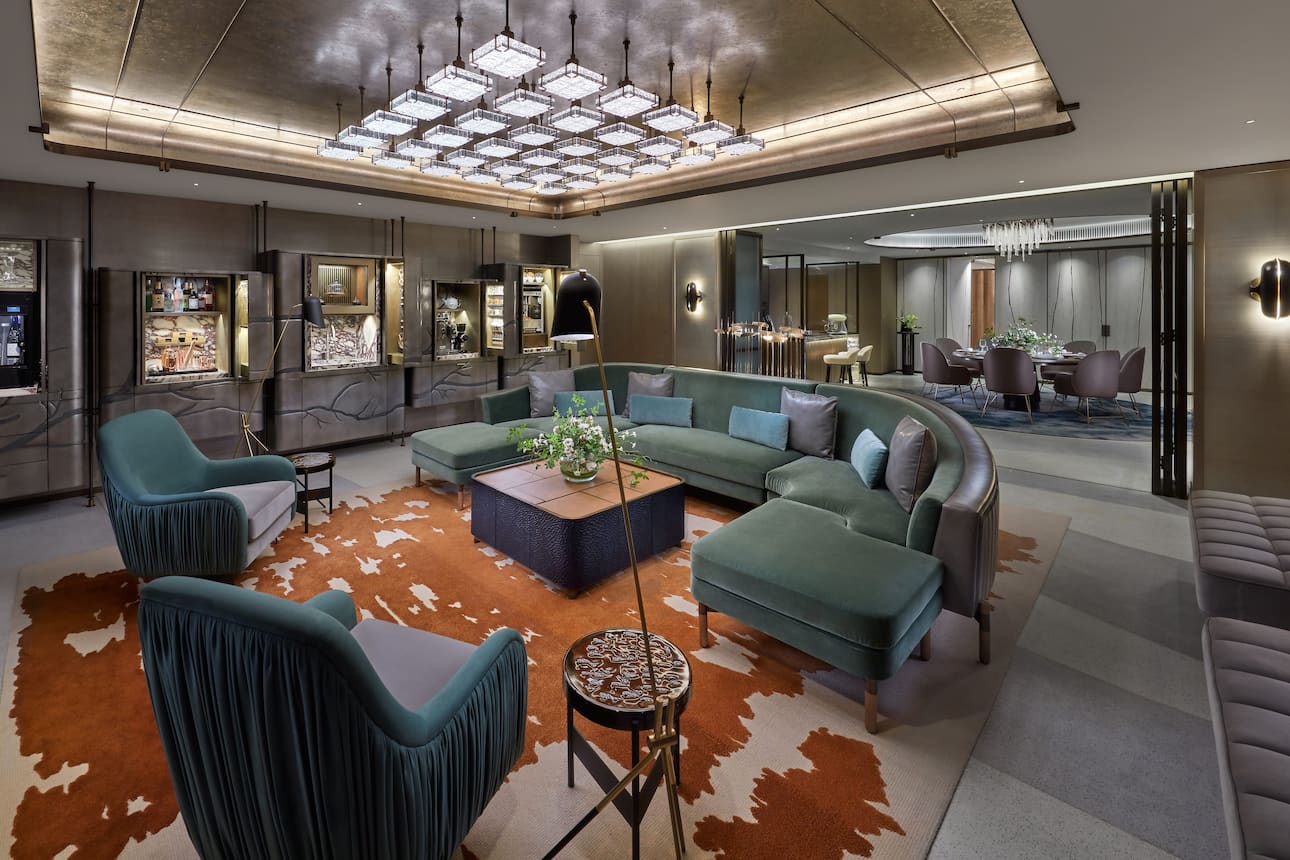 Maybe we're all a bit 'over' statement chandeliers. Designer Joyce Wang saw the Entertainment Suite commission as a laboratory for new ideas and technology – including a wholly different source of light. The cubes suspended above the sitting room area are powered by a new version of LED where the light appears as though trapped in ice. The suite's much talked-about liquid metal, spaceship-glow cabinets house popcorn, wine dispensers and other grown-up treats.
Setting your aesthetic GPS isn't a simple matter with Wang, someone who is equally busy in Hong Kong and London, and happy to work with western ideas of luxe and an eastern belief in flow. This Zen-meets-Jazz-Age walk in closet is a case in point.
The Suite may be targeted at romantic hedonists with a passion for movies and music – but materials geeks will love it, too. Wang hunted down artisans who could give her bronze veneers for the walls and a razor-cut velvet metallic painted throw for the bed. "Playfulness is the thing," she says. "And finding people who play with materials."
It was like The X Factor for metamorphic rocks: Wang's team 'auditioned' 15 rare slabs of marble for the standalone bathtub. The winner was this remarkable, swirly Palissandro Blue speckled with gold. The studio then made two tubs and chose the best: this is not a project where budget impeded aesthetics. It seems a shame to pour water into it.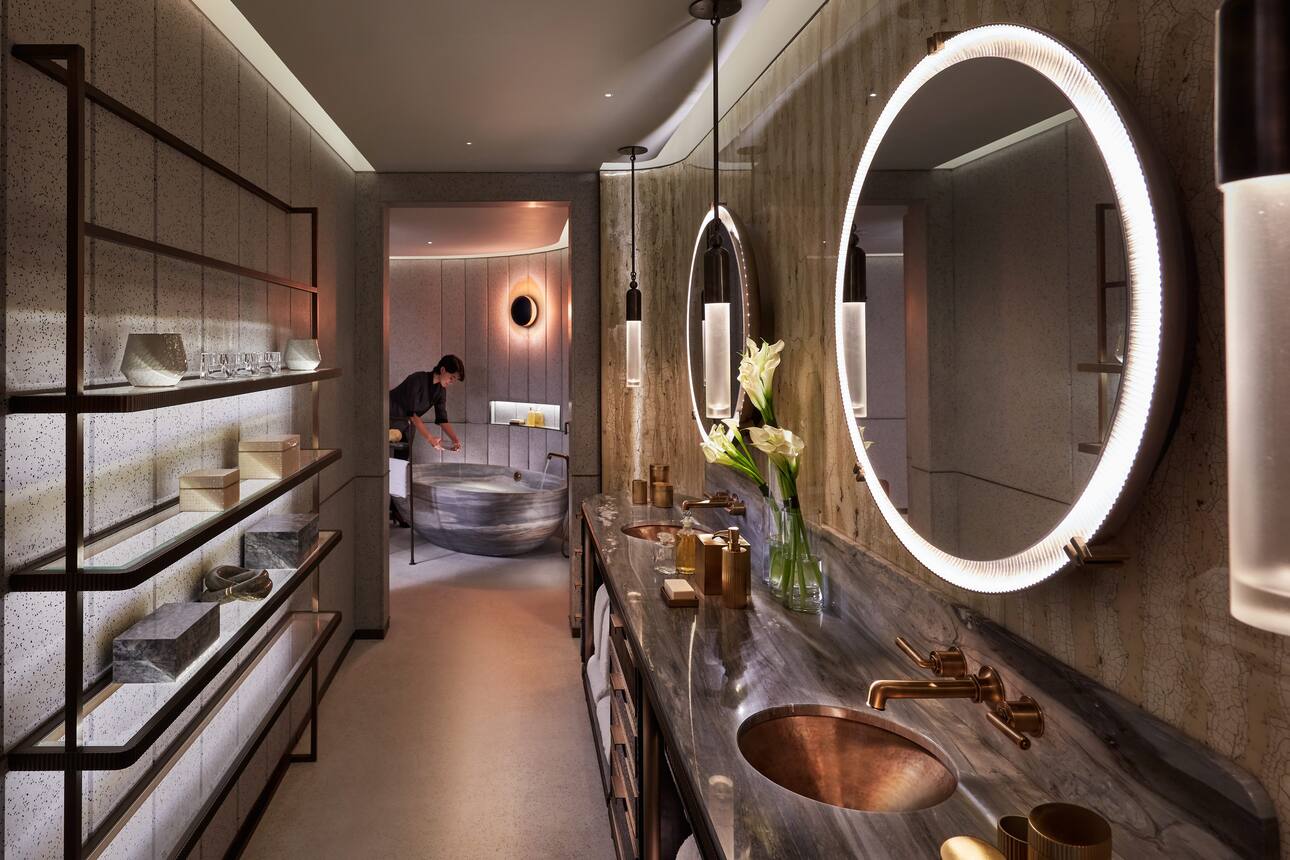 How may we tempt you?
Treat yourself with one of our enticing packages. There's never been a better time to enjoy The Landmark Mandarin Oriental.
View Offers