Worldwide
How Singapore's striking architecture blends function with form
Sitting at the heart of Southeast Asia, Singapore promises visitors innovative, adaptive architecture that reflects the island nation's multicultural influences in climate-and purpose-appropriate buildings. From soaring modern towers in the business district to former colonial-era convents, all are easily accessible from Mandarin Oriental, Singapore.
In the mix
Perhaps no building in Singapore reflects the nation's multiculturalism as much as the shophouse. Soon after its establishment by the British as a trading port, Singapore welcomed economic migrants from Asia and beyond. Early Chinese settlers from the southern Fujian and Guangdong provinces built shophouses in the 1800s – slim structures with a business or store on the ground level and residence above. Shophouses continued to be built in the Lion City until after World War II, and, while the early iterations were simplistic and functional, later ones were brighter and more ornamental, such as those visible in Little India and the Joo Chiat neighbourhood. Smart design features include pitched roofs that allow rain to drain quickly, colonnaded passages in front (known as the five-foot way because of the width of the pavement) to provide covered access in bright sun and rain, and interior air wells that let in light and help circulate air to keep the houses cool. For the island's prettiest, most colourful shophouses, head to Koon Seng Road in Joo Chiat.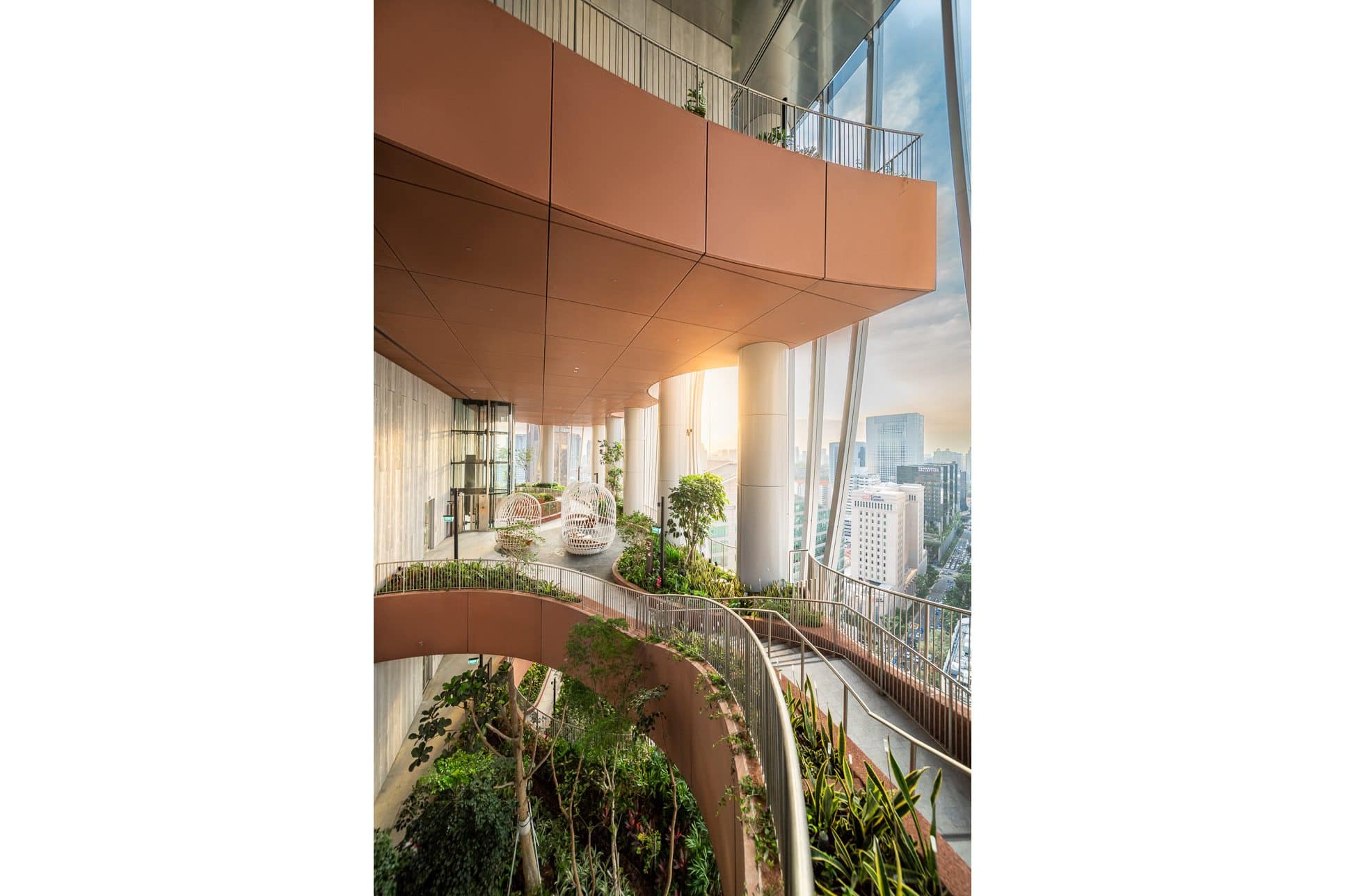 Corporate charm
A soaring edifice with a bold glass and aluminium exterior and dotted with sky gardens, CapitaSpring is a 51-storey mixed-use tower in the financial district. Opened at the end of 2021, it sits on the site of a former car park and, in addition to office space – including a tenth set aside for flexible workspaces – it is home to retail and serviced residential apartments. Technology plays a key role in the building's function, with an ultraviolet germicidal irradiation system and high-efficiency filters on air-handling units that improve indoor air quality and reduce the spread of airborne viruses, as well as fully automated smart cleaning robots that access the lifts to transit between floors. The skyscraper's gardens are visible through openings in the aluminium façade fins, while the public can also enjoy a verdant atrium and park on Market Street and a rooftop urban farm.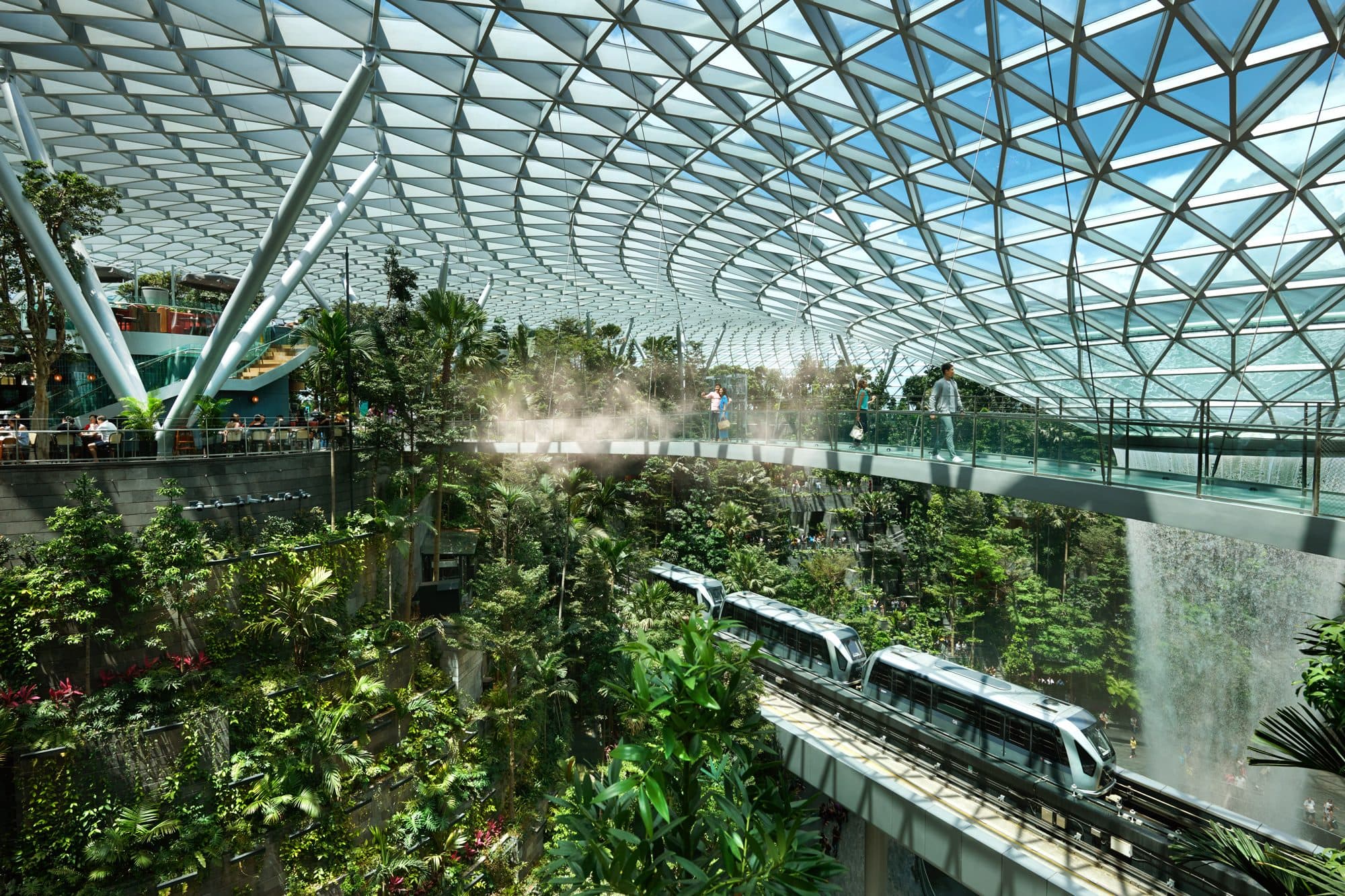 Flying high
Airports are not typically considered destinations unto themselves, but the US$1.25bn Jewel Changi turns that idea on its head. Opened in 2019, and designed by Safdie Architects, it marries a paradisal, multi-level garden with a bustling shopping centre, all set under an ellipse dome of glass, aluminium and steel, and directly connected to three of the airport terminals. Among Jewel's many highlights are the HSBC Rain Vortex (the world's highest indoor waterfall), the surrounding Shiseido Forest Valley (a four-storey garden with 900 trees and palms and 60,000 shrubs), and more than 100 places to eat and drink, making the complex as popular with Singapore's residents as with those using the airport for its primary function.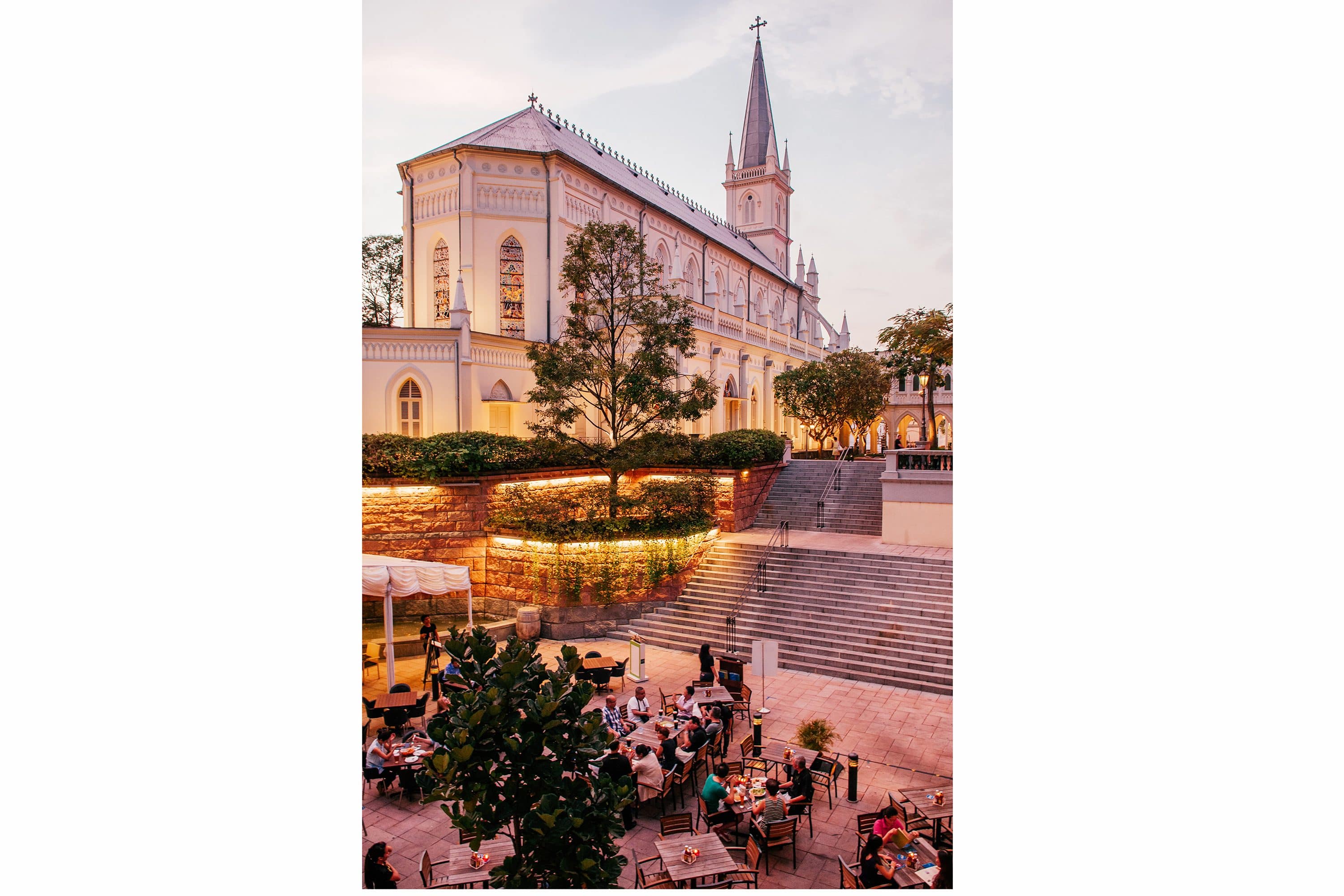 Colonial splendour
Visitors wandering between the arts and financial districts, a short walk from Mandarin Oriental, Singapore, might be surprised to stumble upon a block of striking white colonial structures. This is the former Convent of the Holy Infant Jesus Middle Education School, which explains the acronym for its current name CHIJMES. It's a gleaming complex of comely Neoclassical buildings, lawns, courtyards, marble waterfalls, a Gothic chapel and a former orphanage – the modest Gate of Hope on Victoria Street, where babies were once left. Through smart, adaptive reuse, thoughtful conservation and creative zoning, the colonnaded passages and colonial-era structures and spaces, which still feel as they belong to another time, are today flanked by bars, restaurants and cafés, seamlessly bringing together the past and present.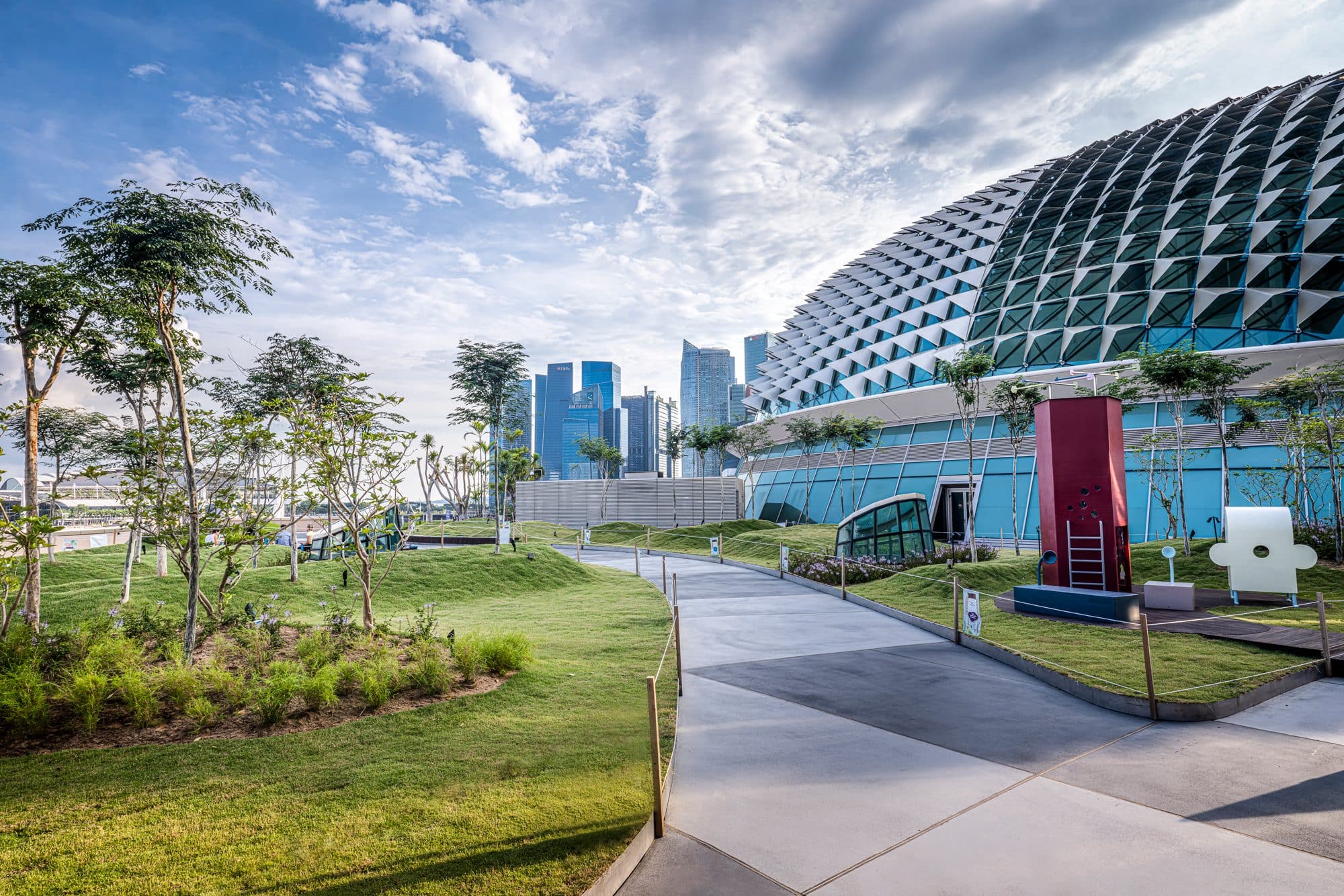 Spiky cynosure
The twin domes of the Esplanade – Theatres on the Bay recall the thorny rind of the durian, a pungent fruit grown across Southeast Asia. Located a five-minute walk from Mandarin Oriental Singapore, and celebrating its 20th anniversary in 2022, the Lion City's premier performing arts centre houses a 1,600-seat concert hall, a 1,900-seat theatre, various other studios and performance spaces and a roof terrace with sublime views of neighbouring Marina Bay. Even with all these enviable credentials, its exterior shell stands out as the most eye-catching feature – two glass domes topped by 7,000 aluminium triangles that act as sunshades and, when they catch the sun, lend the roof the appearance of a gilded exoskeleton.