MunichFitness & Wellness
Feel on top of the world

Fitness & Wellness

Work out in our gym, take a dip in the pool or head out and explore the city
8am - 6pm
During Summer months

6am – 11pm
Take a dip or lie back and relax
Swimming pool
Enjoying incredible 360 degree views over Munich, our stunning rooftop pool is open during the warm summer months. Heated to a comfortable temperature, you can take a leisurely dip or do laps to stay in shape.
Steam bath and Sauna
Situated in our fitness centre, our Turkish steam bath and Finnish Sauna are infused with therapeutic fragrances to promote deep relaxation. Open to all our guests.
Beauty services
If you are looking for a beauty treatment or a hairdresser, our Concierge will happily set up an appointment at Amour Fou Spa de Beauté, located within the hotel. A place to invigorate the body and mind, you'll leave feeling fully rejuvenated. We can also arrange massages with Amour Fou either in-room or in the luxury of their salon.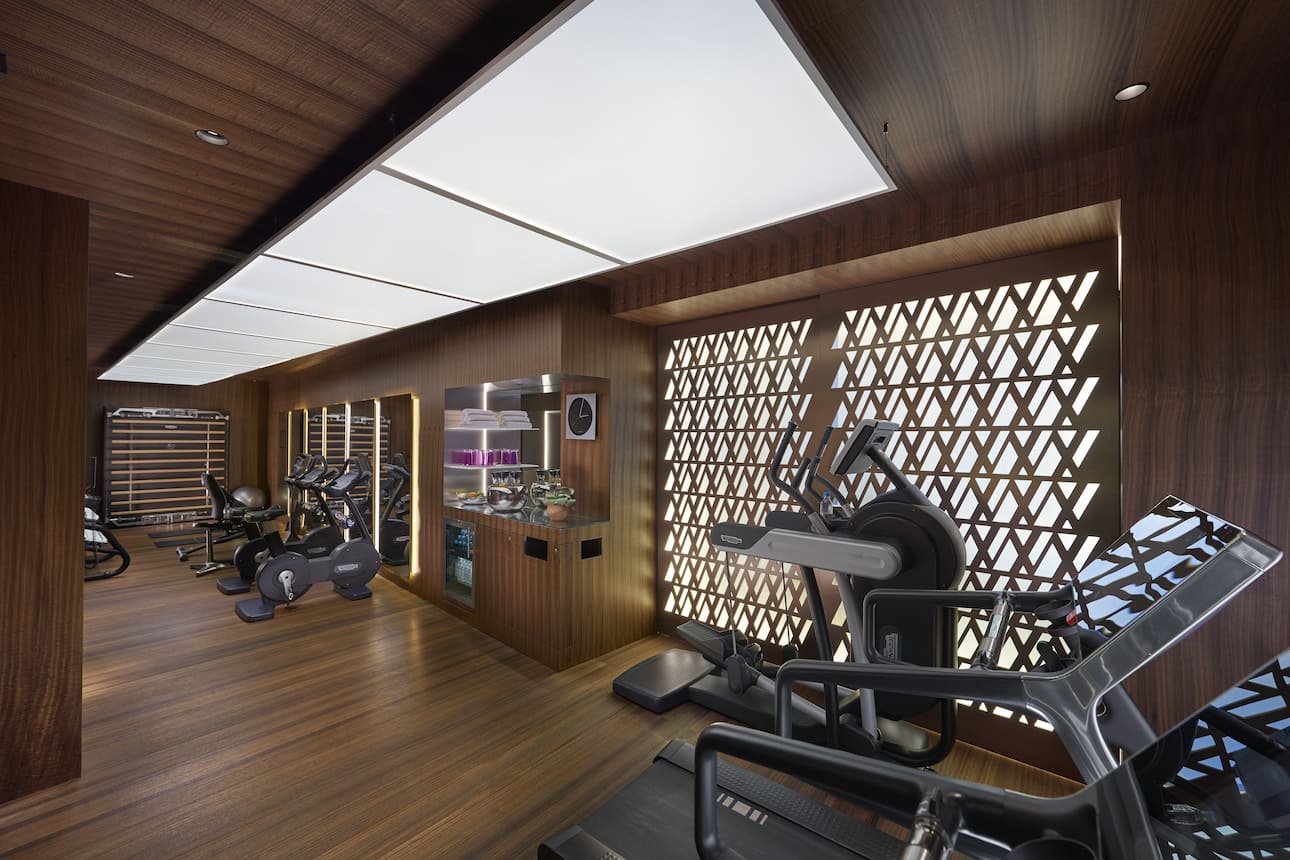 Fitness Centre
Work out on your own or sign up for a personal training session in our fitness centre. Open all day and night, it offers everything you need to stay in shape.
View Details