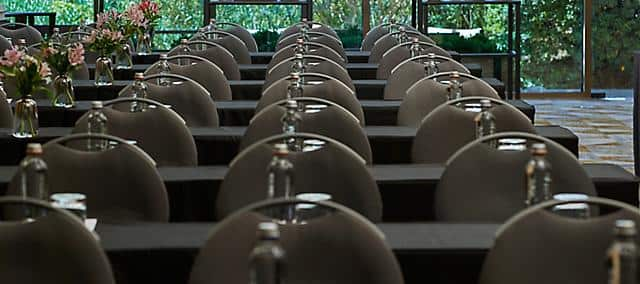 Santiago
Business Meetings
Business Meetings
With our convenient location, excellent facilities and world-renowned service, we offer an unrivalled setting for business.
As one of the city's most important meeting venues, we take pride in offering an efficient, effective and seamless service. With 1,570 square metres of meeting and event space and a range of technological capabilities, we can stage everything from grand-scale events and high-profile launches to small board meetings and conference weekends. 
Technology
All of our meeting rooms offer state-of-the-art technology including high-speed WiFi connectivity. We also have projectors, translation booths, camcorder, sound systems and microphones. Our professional AV experts will be on hand to assist you from start to finish.
Services
We have an in-house events team to help you organise your meeting or event. Valet parking is also available.