Santiago
Facilities
Facilities
From our opulent ballroom to our intimate meeting rooms, we offer a choice of rooms for every occasion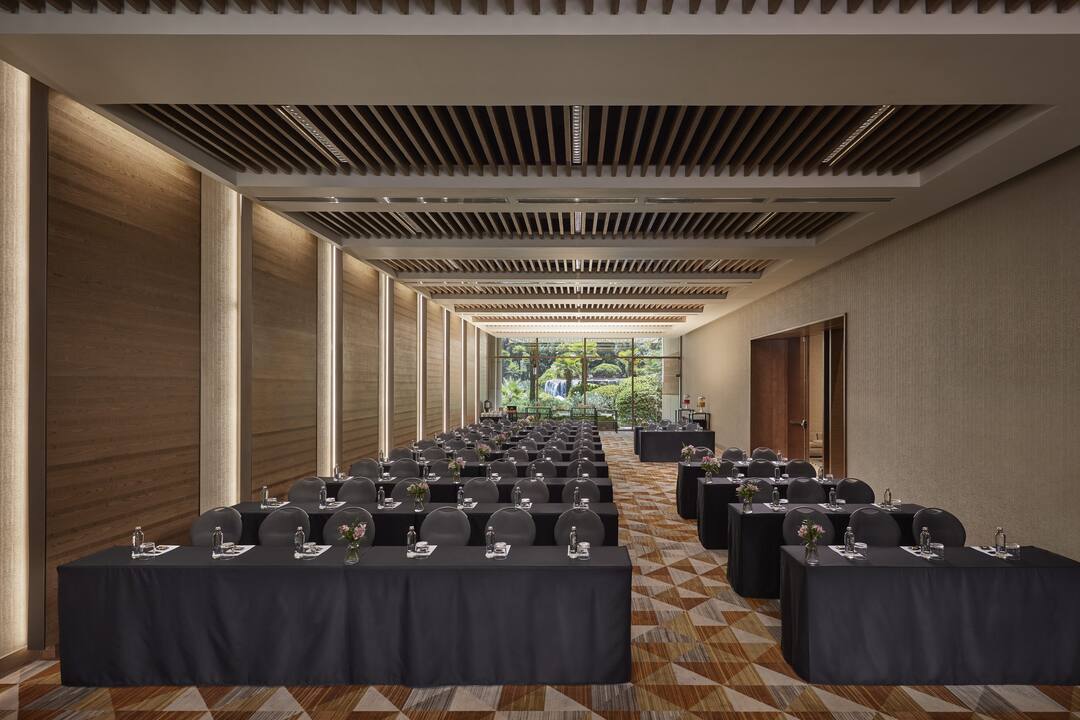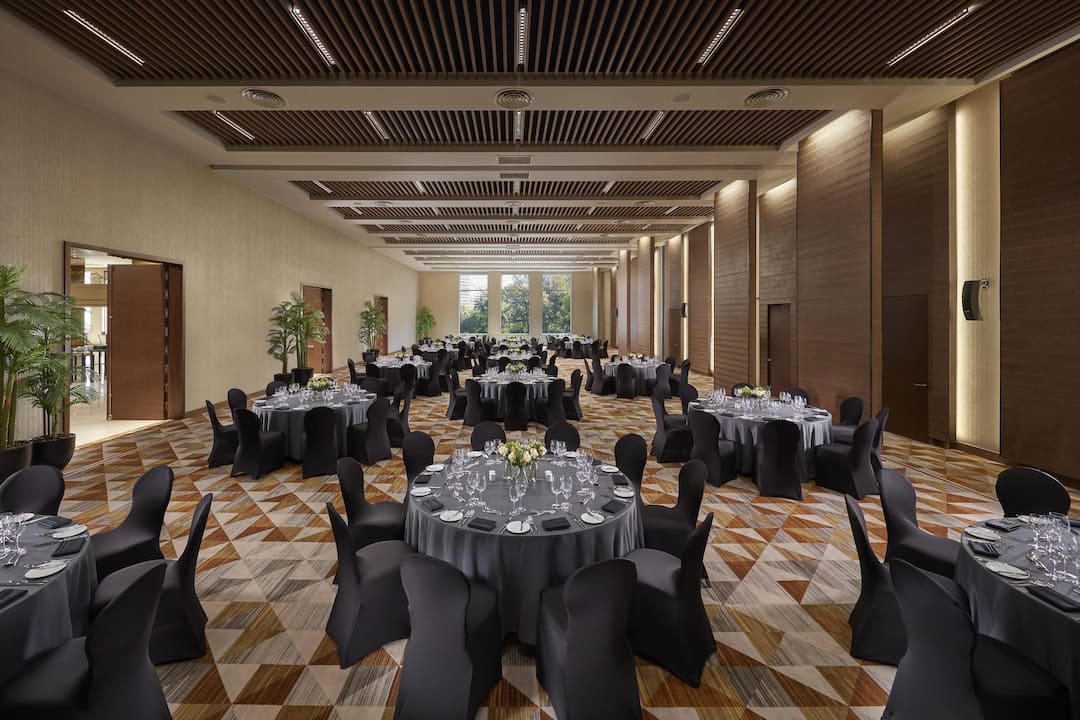 We have 1,570 square metres of event space incorporating a flexible arrangement of six meeting rooms, a boardroom and the beautiful Grand Ballroom, all with state-of-the-art technology, and many with natural light. We also offer parts of our gardens and some outdoor terraces for seasonal events.
The Grand Ballroom
With ceilings just shy of 5 metres high, our stunning ballroom can be divided into three smaller salons. With an elegant pre-function foyer, the ballroom also offers access onto our gardens and views over our swimming pool and waterfall.
The Aysén room 
Enjoying natural daylight and direct access to the gardens, the Aysén room also features an adjoining pre-function foyer, which is ideal for hosting pre-dinner cocktails and canapés. 
Meeting Rooms
All of our meeting rooms enjoy WiFi access and can be adapted to suit a range of needs.
| FUNCTION ROOMS | AREA | BANQUET | RECEPTION | THEATRE | CLASSROOM | BOARDROOM |
| --- | --- | --- | --- | --- | --- | --- |
| Grand Ballroom | 620 sqm | 480 | 900 | 800 | 480 | 100 |
| Grand Section I | 206 sqm | 120 | 250 | 250 | 150 | 56 |
| Grand Section II | 206 sqm | 120 | 250 | 250 | 150 | 56 |
| Grand Section III | 206 sqm | 120 | 250 | 250 | 150 | 56 |
| Grand Pre-Function | 256 sqm | -- | 400 | -- | -- | -- |
| Bío Bío | 87 sqm | 50 | 60 | 80 | 40 | 30 |
| Loa | 100 sqm | 60 | 70 | 90 | 60 | 34 |
| Rapel | 82 sqm | 50 | 50 | 70 | 40 | 25 |
| Elqui | 100 sqm | 60 | 70 | 90 | 60 | 34 |
| Manquehue | 69 sqm | 40 | 30 | 40 | 30 | 20 |
| Aysén | 222 sqm | 150 | 200 | 200 | 140 | 60 |