Singapore
Fitness & Wellness
Fitness & Wellness
In response to the COVID-19 pandemic and Safe Management Measures, kindly be advised that our fitness centre will be temporarily closed from 22 July to 18 August 2021.
Keep healthy and refreshed with our fully-equipped fitness centre, outdoor swimming pool, personal training sessions and yoga classes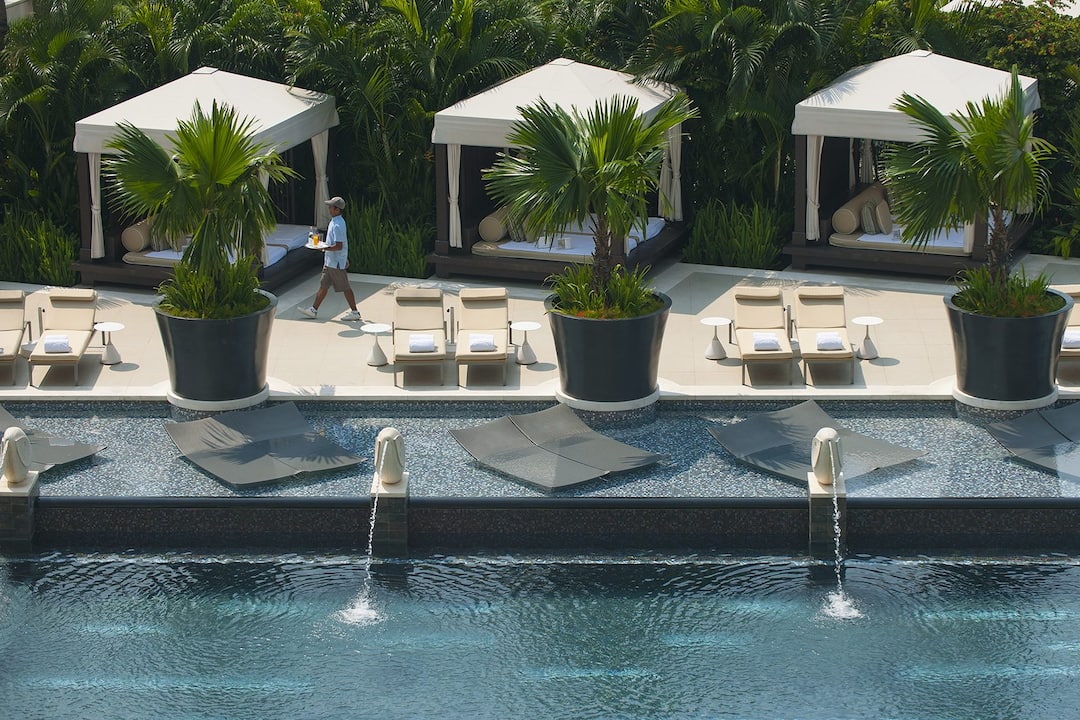 Fitness Centre
Whether you're looking for a vigorous workout or a low-key exercise session, our fitness centre will help you stay fit. Catering to all levels of ability and conditioning, it is equipped with a full range of equipment including a Kinesis Wall, free weights and stretching area.
Swimming Pool
Our beautiful 25-metre swimming pool is the perfect place to swim laps or enjoy a quiet dip. Surrounded by lush green gardens and with spectacular views, it enjoys a tranquil and peaceful outdoor setting.
Personal Training
Embark on a one-hour fitness improvement programme with the encouragement of our certified personal trainers. Following a lifestyle consultation covering nutrition, blood pressure and body fat analysis, your trainer will customize a routine to motivate and invigorate you towards your fitness goals. Please contact the Spa for appointments.
Yoga
Offering a physical, mental and spiritual workout, yoga is one of the world's most practised and well-regarded exercise disciplines. Catering for all levels of ability, we offer private classes in our outdoor yoga pavilion. Please ask our spa concierge for details.