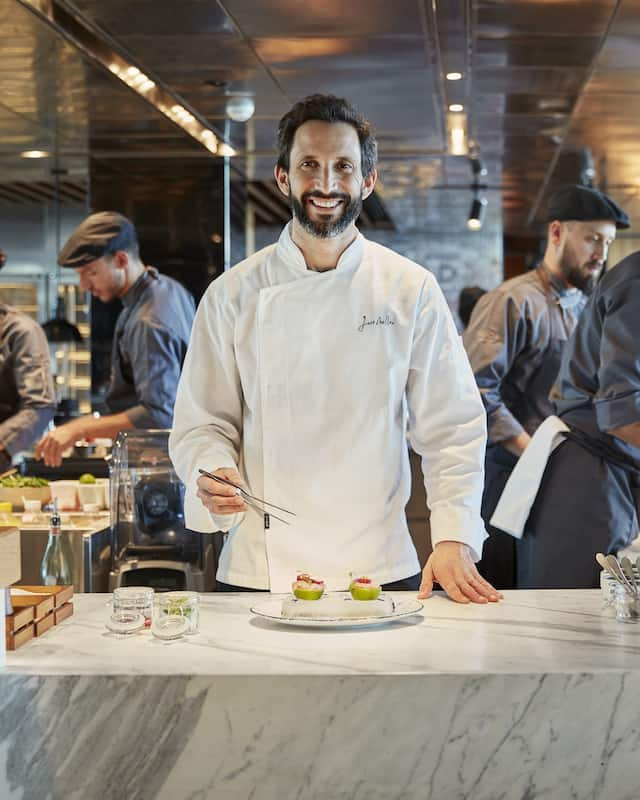 Tasca
José Avillez
Renowned chef José Avillez is the culinary visionary behind TASCA, Mandarin Oriental Jumeira's contemporary Portuguese restaurant. Passionate about cuisine and his country, Avillez embraces innovation and creativity without ever forgetting tradition, quality, authenticity and the value of hard work.
Born and raised near the coast in Portugal, Chef Avillez' main focus is to promote Portuguese gastronomy and he is considered by many to be one of the country's greatest chefs. Whilst studying Business Communication in college, he enjoyed private lessons with the key author on traditional Portuguese gastronomy, Maria de Lourdes Modesto, inspiring his move into the kitchen. Following experience working in restaurants including the legendary El Bulli by Ferran Adrià in Spain, he took on the role of executive chef at Tavares, in Lisbon, where a year later he helped the restaurant win a Michelin star.
In 2011 José Avillez opened his own restaurant and today runs several restaurants in Portugal, each with a different concept, but all expressing his passion for cuisine. In addition, José Avillez works on various other projects including TV shows, books and signature wines.
TASCA, is chef José Avillez' first international restaurant and offers a menu of Portuguese flavours with a contemporary twist in a vibrant atmosphere.