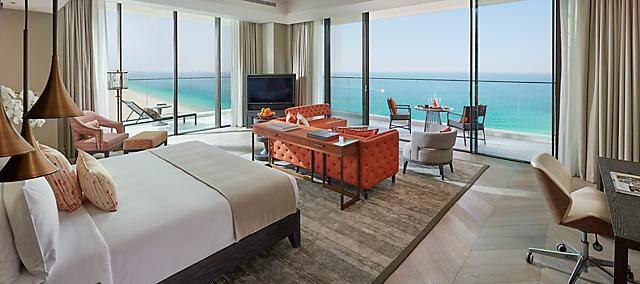 Dubai
Rooms & Suites
Rooms & Suites
Contemporary Beachfront Luxury
Please note that this summer we will work on a host of exciting new projects to provide an even greater level of luxury and comfort for all our guests.

These work enhancements will take place from 16 May to 30 September 2022 which will cause construction noise. For more information, please click here.
With the sparkling Arabian Gulf as backdrop, our stunning resort is Dubai's most exciting new hotel. Our spacious rooms and suites, chic contemporary design and world-class service will ensure your stay is the best it could possibly be.
If you wish or are required to test for COVID-19, please note that we offer in-room PCR screening services in partnership with local clinics and hospitals, adding an extra layer of safety and convenience to your stay.