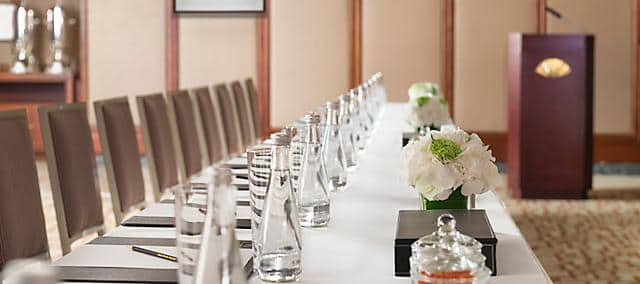 Hong Kong
Event Facilities
Event Facilities
A number of our event rooms overlook Victoria Harbour and can be easily adapted to suit your event needs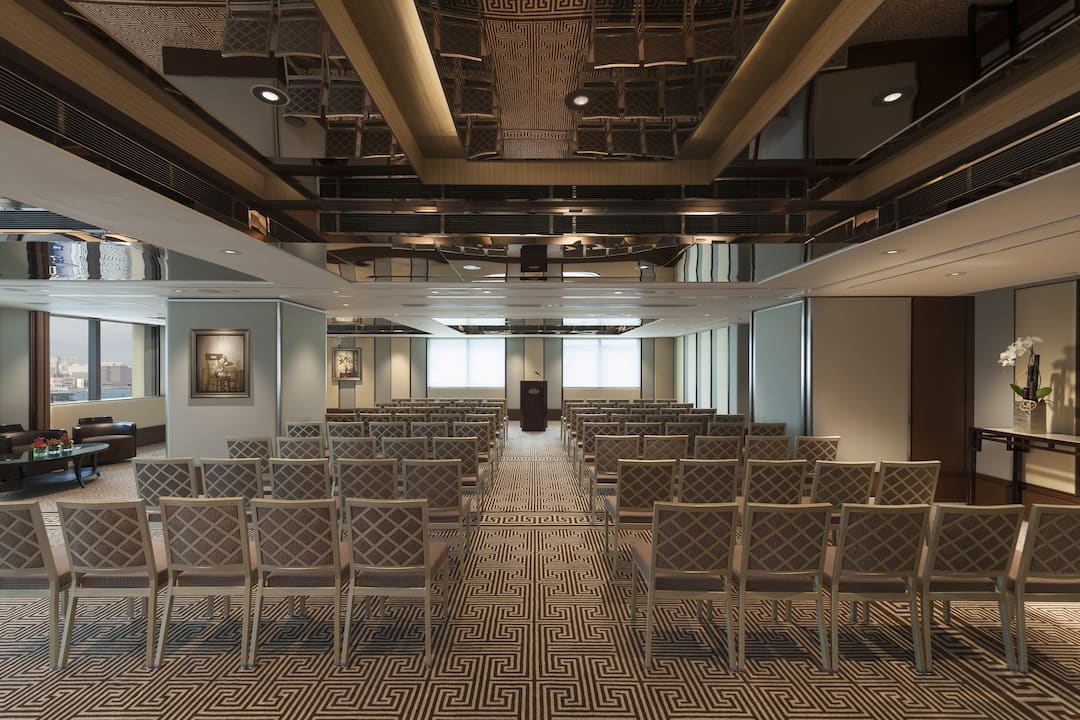 With a range of rooms and venues, including a series of dedicated meeting rooms, we are able to cater for all manner of events.
Discover the perfect venue
Facility details
The Connaught Room
6,134 SQF I CAPACITY OF 600 GUESTS
Situated on the first floor, this elegant space has been the ballroom of choice for Hong Kong's social elite for over half a century. Comprised of six separate rooms that can be combined for a total capacity of 600 guests, The Connaught Room offers sophistication and elegance.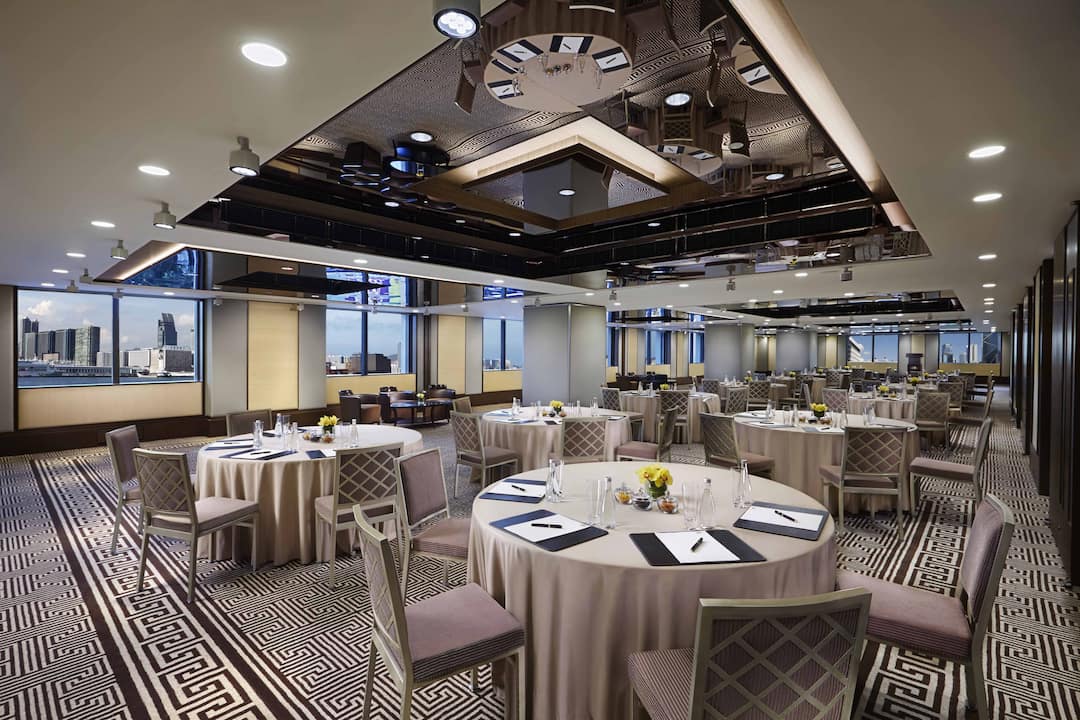 The Chater Room
5,692 SQF I CAPACITY OF 350 GUESTS
Our newest event space is a stunning and spacious venue, which enjoys a contemporary design, plenty of daylight and stately views over Victoria Harbour. Adjustable wall panelling transforms The Chater Room into a series of intimate spaces.
Room specifications
FUNCTION ROOMS
FLOOR PLANS
AREA SQF
COCKTAIL
BANQUET
THEATRE
CLASSROOM
U-SHAPE
The Connaught Room
View
6,134
600
300
380
200
--
Small Connaught Room
View
840
50
30
50
30
20
Pheasant Room
View
915
60
30
60
40
20
Jasmine Room
View
668
50
20
40
24
12
Stork Room
View
893
60
30
60
40
20
Bamboo Room
View
581
30
20
30
18
12
Peacock Room
View
818
50
30
50
30
20
The Chater Room 
View
5,692 
350
204
300
168
-
Statue Square Room 
View
954 
70
36
50
32
22
Alexandra Room
View
933
70
36 
50
32
22
Victoria Room
View
940
80
48
60
40
26
 
Edinburgh Room
View
917
80
48
60
40
26
Gloucester Room
View
811
80
48
60
40
26