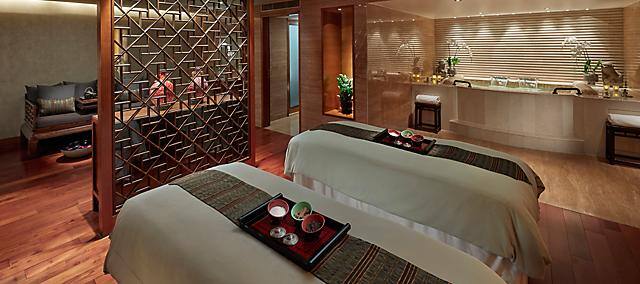 Hong Kong
Spa & Wellness
Spa & Wellness
During these challenging times, our hotel may not have all Spa and Wellness facilities open, as we respond to local government guidelines and consider the health and safety of our customers, which remains our primary concern.

Please do contact the hotel directly at time of reservation to receive the most updated information.
Our tranquil setting and blissful bespoke treatments will take you on an exquisite journey towards wellbeing and relaxation.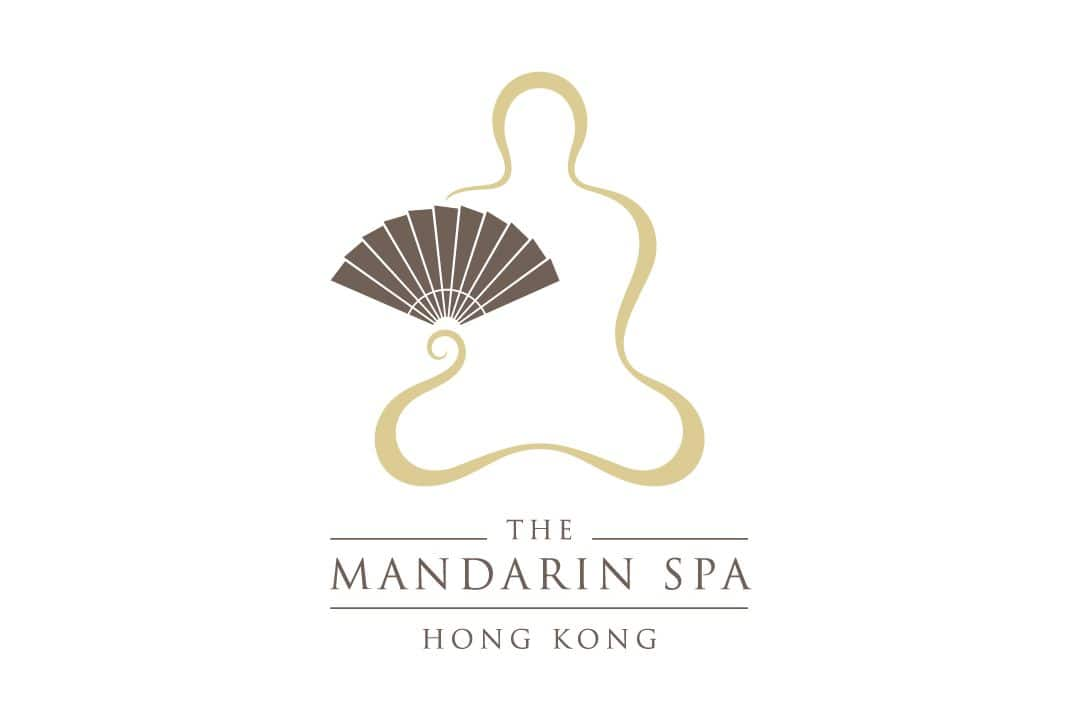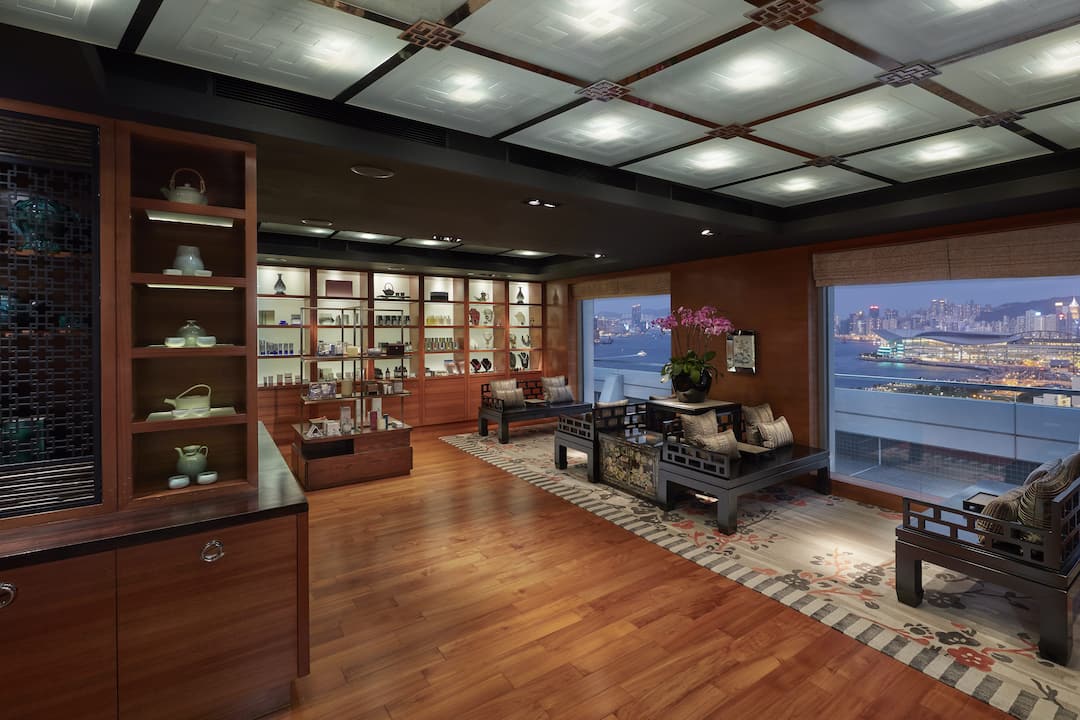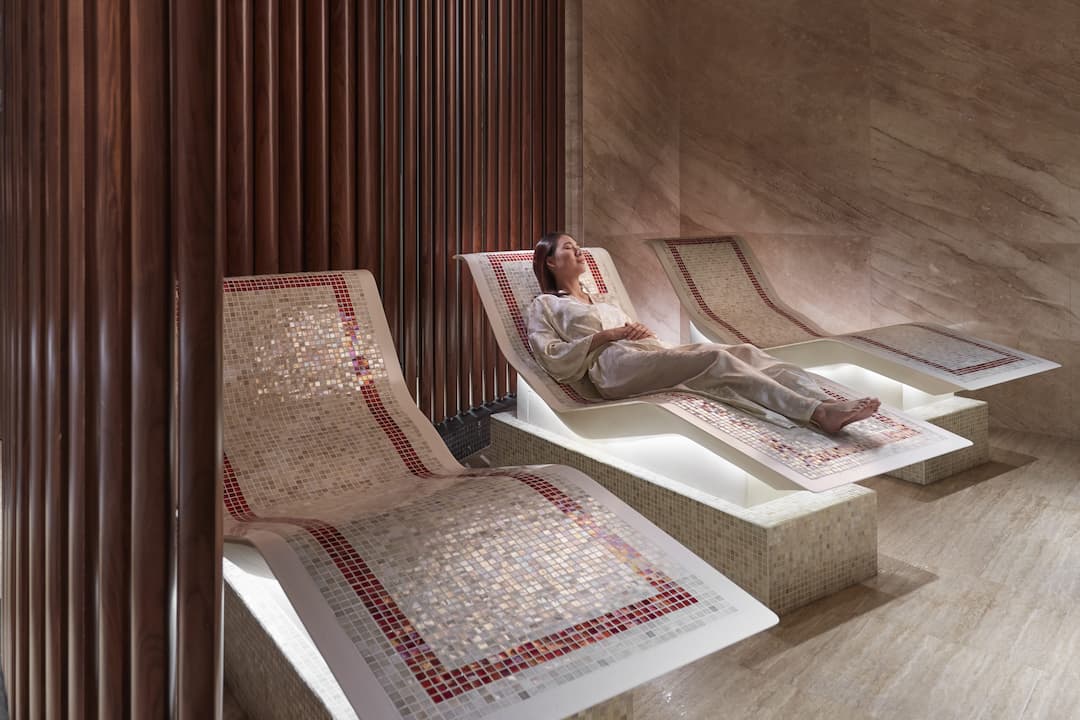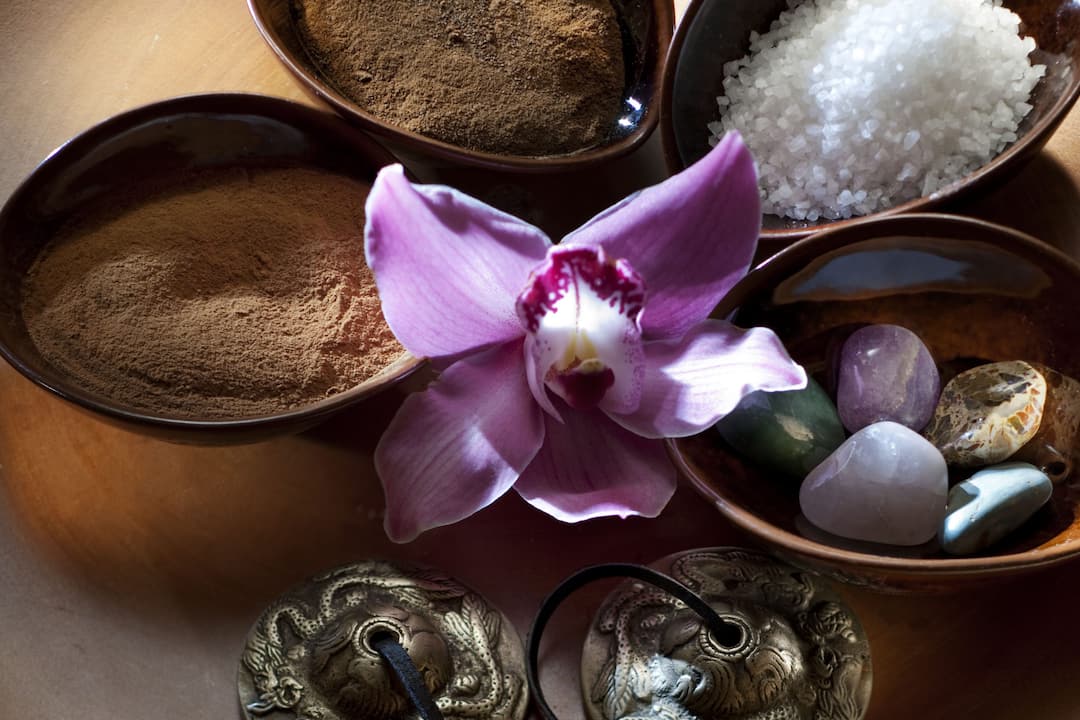 9am - 10pm

6AM – 10PM, 24 HOURS FOR HOTEL GUESTS
Our atmospheric spa offers an environment of holistic rejuvenation. With décor influenced by the sophisticated style of 1930s Shanghai, the Spa at Mandarin Oriental, Hong Kong encourages guests to embark on a personalised journey towards optimum wellbeing and relaxation.
The spa's tranquil setting and sublime treatments have made us an institution which has been awarded five stars by the prestigious Forbes Travel Guide for ten successive years.
Guests are invited to arrive 45 minutes before their appointment time to make the most of our heat and water facilities, which soothe muscles and loosen limbs to prepare the body for a deep therapeutic experience. Upon arrival, we mark your symbolic step away from the outside world with the exchanging of shoes for slippers. Following a consultation with your therapist, your personalised treatment will then begin.
Spa Facilities
Ten treatment rooms including two couples' suites with private vitality pools
Tea lounge
Chinese herbal steam room
Jacuzzi (male) 
Tepidarium (female) 
Sauna 
Spa boutique
Browse through our range of wellness, beauty and grooming products that are available for delivery on our Shop MO online store.
Spa Activities
TaiQi & Martial Arts Combat Yoga at The Mandarin Spa
The Mandarin Spa is delighted to welcome Ella Tham from PURE Yoga who will be hosting a series of TaiQi Yoga classes. TaiQi Yoga offers a total body workout while bringing a sense of peace and calm to the mind, while Martial Arts Combat Yoga is a true cardio energiser. Click here to view details.
Hypnotherapy with Christine Deschemin
The Mandarin Spa is delighted to welcome certified hypnotherapist, Christine Deschemin. With extensive experience on hypnotherapy, Christine will offer a series of group and one-on-one hypnosis workshops which include Hypno-relaxation to protect the immune system and elevate your mood; Slimming Hypnosis to improve your relationship with food; and Bespoke Hypnotherapy to optimise your emotional, mental and physical well-being. Embark on a journey to self-improvement. Click here to view details.
Silent Night at The Mandarin Spa
In our increasingly hectic and urbanized world, silence continues to be a precious commodity. The Spas at Mandarin Oriental will "turn down the volume" again this year by offering spa guests an evening of reflective silence on 8 December 2021. Take a break from the hustle and bustle of daily life and practice moments of mindfulness. Join us as we IG livestream on 8 Dec at 5pm HKT with Ella Tham, Taiqi yoga practitioner, who will be performing in silence, then take the chance to disconnect from the chatter of the digital world in the evening.
12 days of Christmas
We're counting down to the holidays! For 12 days from 12 December, The Mandarin Spa, Salon and Barber will be spreading holiday cheer by offering daily deals on treatments, a wide range of services and skincare and wellness products. Click here to learn more.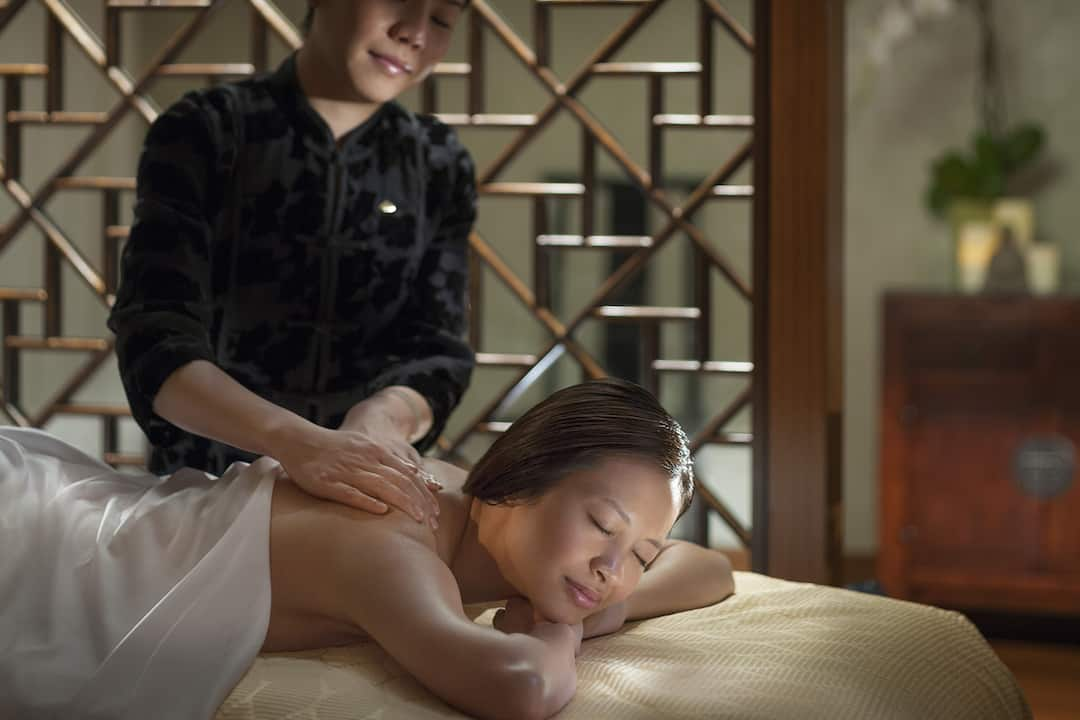 Treatments
Respect for the uniqueness of each individual is the foundation of our spa experience. Drawing on the philosophies of traditional Chinese Medicine, we offer a range of treatments designed to optimise your emotional, physical and mental wellbeing.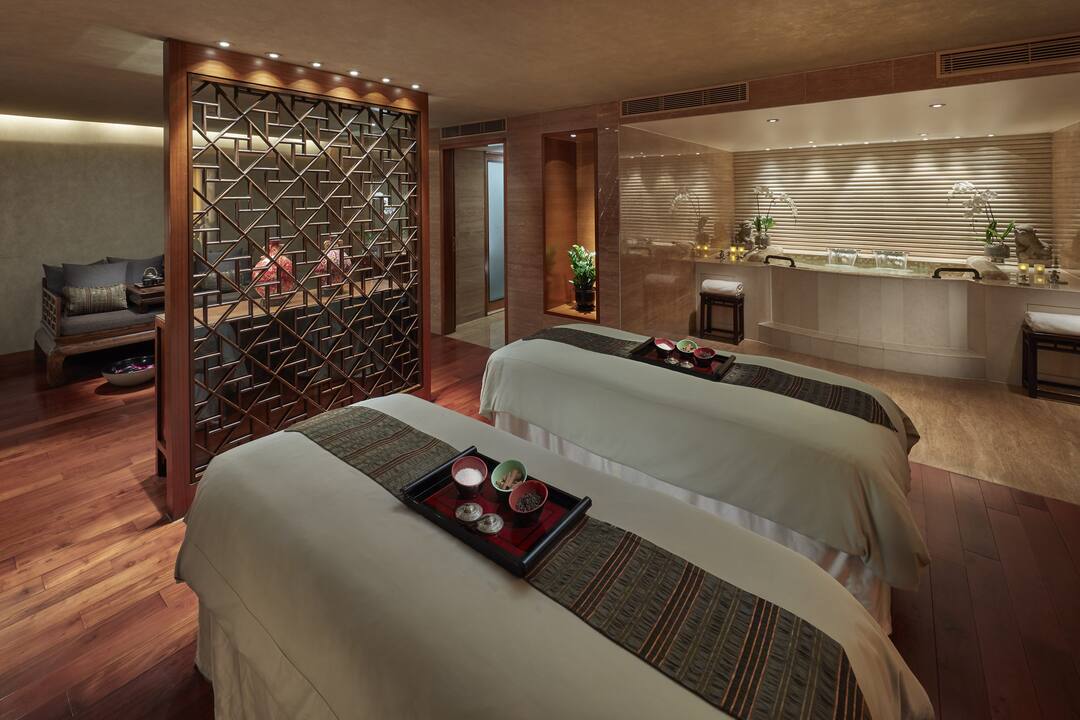 Spa Suites
Designed with privacy in mind, our spa suites and couples rooms offer a luxurious space in which to enjoy your treatment with a friend or loved one.
Beauty by Mandarin Oriental
Beauty Inside Out – enjoy our specialised facials, inspired by ancient concepts and modern techniques from around the world.
Give an Experience to Enjoy
Delight your friends and loved ones by giving the gift of Mandarin Oriental's legendary service, Michelin-starred cuisine and award-winning spas all wrapped into one elegant package. Gift Cards never expire and can be enjoyed with the time is right.
Purchase Now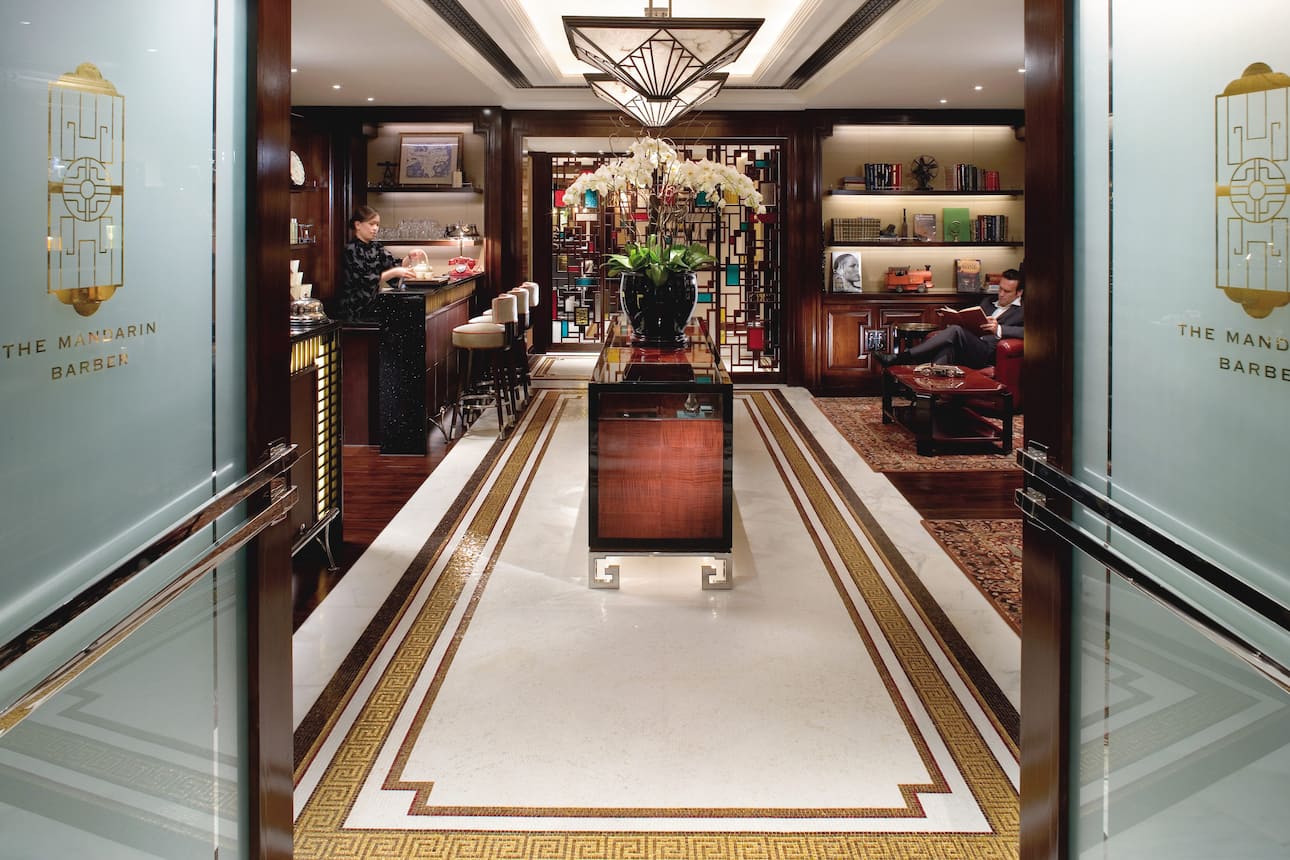 Poised for perfection
The Mandarin Barber
A Gentleman's barber where excellence is assured, the renowned Mandarin Barber has been looking after the Hong Kong elite and hotel guests for decades
View Details
Restore your balance
Fitness & Wellness
Dive in and enjoy our comprehensive fitness facilities. With a twin-lane swimming pool and fully-equipped fitness centre, there's more than one way to stay in shape
View Details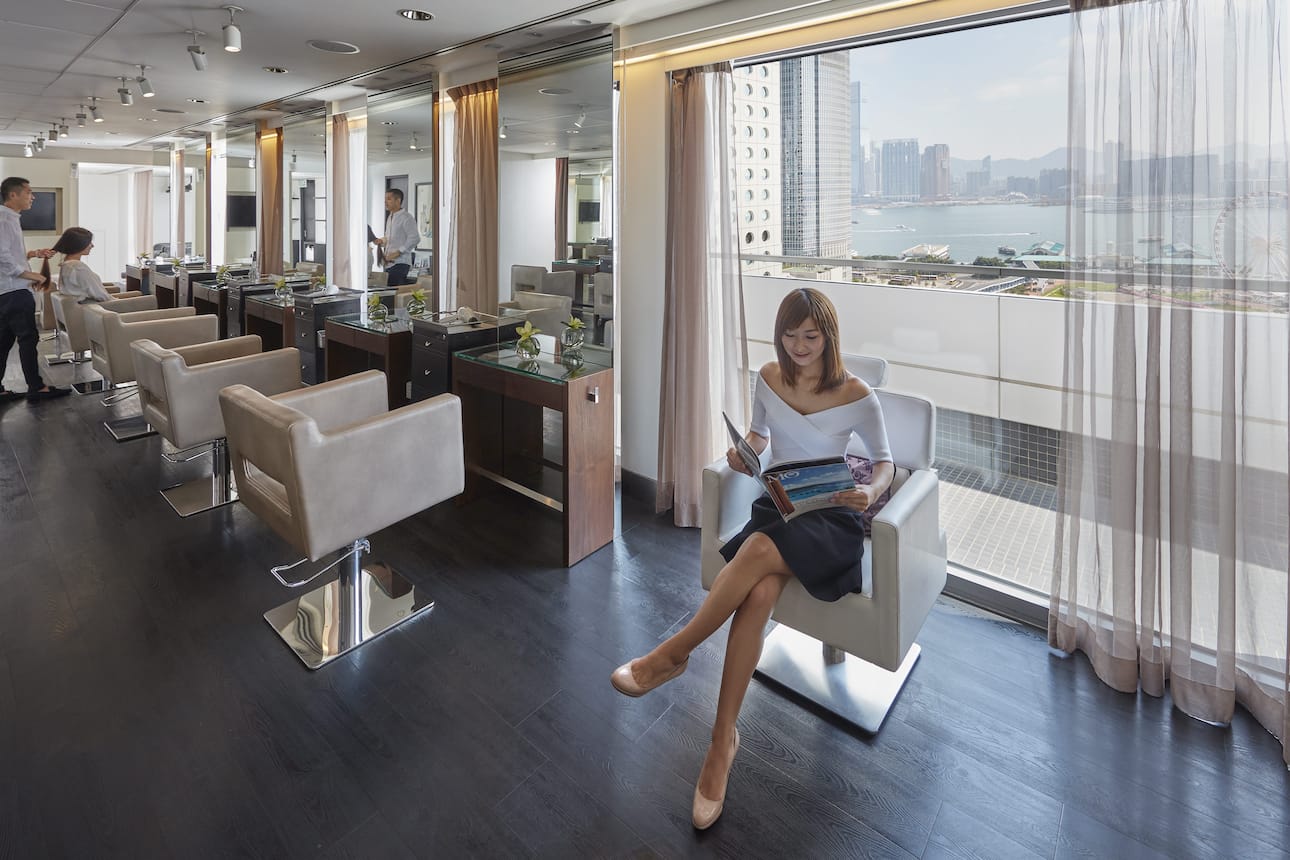 Pampering from head to toe
The Mandarin Salon
Beauty comes from within, but we provide the best finishing touches. Our renowned salon is popular with both locals and hotel guests seeking outstanding beauty services
View Details