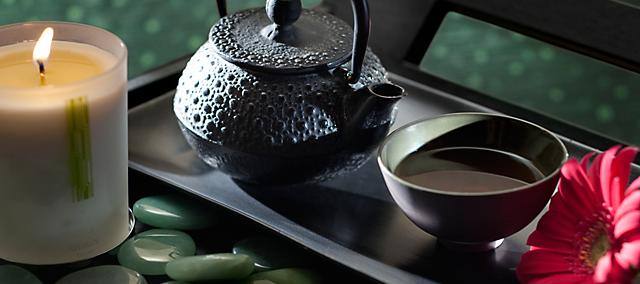 Hong Kong
Wellness Practitioners
Wellness Practitioners
Experience our wellness specialists who are experts in their craft by providing a holistic approach to reviving the senses and connecting the mind, body and spirit.
TaiQi & Martial Arts Combat Yoga
Founder of yogaQi and from PURE Yoga, Ella Tham offers a total body workout with TaiQi Yoga. Studying the art of Traditional Chinese Medicine, Acupressure, TaiQi and of course Yoga, learn the unique stretching and alignment of TaiQi Yoga that focuses on strengthening the body, gaining flexibility, core muscle strength and balance. Guests looking for a true cardio energiser should try Martial Arts Combat Yoga. Click here to view details.
Hypnotherapy with Christine Deschemin
Embark on a journey to self-improvement with certified hypnotherapist, Christine Deschemin, who has extensive experience on hypnotherapy. Offering a series of group and one-on-one hypnosis workshops, experience Hypno-relaxation which protects the immune system and elevates your mood; Slimming Hypnosis improves your relationship with food; and Bespoke Hypnotherapy optimises your emotional, mental and physical well-being. Click here to view details.
Holistic Bodyworks by Rahul Kalra
The Mandarin Spa presents holistic bodywork therapy with its resident massage practitioner, Rahul Kalra. Honing his unique expertise through 16 years of spiritual and movement practice, Kalra will offer three specialised holistic bodywork therapies, which are forms of alternative medicine that use touch therapy as well as other practices, to heal the body's natural energy (qi) flow and to achieve greater wellbeing. Guests can choose from Chi Nei Tsang Therapy which is an abdominal massage using deep, soft and gentle pressure on the abdomen, rib and pelvic area to improve mental clarity, immunity and digestive health; the Dynamic Thai Massage resets the body's physical alignment with passive stretching and gentle rocking movements to rebalance the nervous system and improve overall mobility; and the Deep Tissue Thai Massage uses slow and deep massage strokes, ideal for chronic pain and discomfort from physical injuries.
Gyrokinesis and Pilates with Lisa Souissa
As a professional dancer and choreographer with over 25 years of experience, Lisa Souissa specialises in Gyrokinesis where her qualifications extend to Pilates as well. Designed to stimulate the body's internal organs, flexibility and fluidity, Gyrokinesis is a unique method where rhythmic and flowing spinal movement is coordinated with corresponding breathing patterns. The exercise can effectively strengthen muscles, enhance joint articulation, open energy pathways, activate the nervous system, oxygenate the blood, and increase range of motion.
Yoga Class with Vanessa Finotti
Vanessa Finotti is a certified yoga instructor and reiki practitioner. She believes that yoga is a journey and not a destination where she performs hatha yoga daily to connect her mind, body and spirit. Her classes are focused on building strength and flexibility, as well as activating healing energies throughout meditation, pranayama, mantras and reiki energies. Since moving to Hong Kong in 2019, she has extended her knowledge into pre-natal, post-natal and mindful birth therapies.