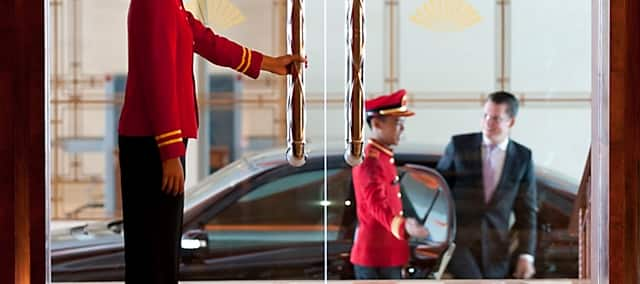 Jakarta
Meetings & Events
Jakarta's most central venue

Meetings & Events

Whether you're planning a high-level business meeting or an intimate, personal occasion, we offer the perfect setting
Conveniently located at the centre of the financial and diplomatic district, Mandarin Oriental, Jakarta is an oasis of 21st century luxury with 272 spacious rooms and a variety of exciting restaurants and bar concepts. The state-of-the-art meeting and banqueting facilities also provide the best venues for both business and social events. With a luxurious design, Mandarin Oriental's legendary hospitality and an unbeatable location, Mandarin Oriental, Jakarta remains a much loved icon and the address of choice for guests and local residents.
Conveniently located on Jalan M. H. Thamrin in the heart of Jakarta's business, government and diplomatic district.
Easy access to Jakarta's historical and cultural attractions and shopping centres.
Only 45 minutes by car from Jakarta International Airport.
Mandarin Oriental, Jakarta offers 272 spacious and beautifully appointed rooms and suites, located from the 8th to the 26th floor, giving rooms stunning views over the Welcome Monument or the vibrant city. All rooms feature a timeless design with a touch of Oriental heritage and charm. The latest in-room technology and high-speed Internet access up to 110 Mbps completes the guest's luxurious experience.
Mandarin Oriental, Jakarta offers an exciting array of award-winning dining venues for hotel guests and residents alike, ranging from Asian cuisine to European dining.
Cinnamon serves well-loved Asian food, fresh from the open show kitchen in relaxed surroundings, taking guests on a journey through the Orient.
Lyon offers the very best of authentic French cuisine, and an impressive wine cellar that houses vintages from across France and around the world. The restaurant has two elegant and unique private dining rooms, The Glass Room and The Beaujolais, which can cater up to 15 guests.
Li Feng offers the sophisticated flavours of fine Cantonese cuisine amidst an elegant setting inspired by the history of the spices trade between China and Jakarta. The restaurant offers three distinctive private dining rooms that can cater up to 14 guests.
MO Bar is home to handcrafted signature cocktails, delectable bar bites and live entertainment. Drawing a fashionable crowd, the bar offers guests an enjoyable respite at the end of a busy day. The bar features a VIP room that can cater up to 15 guests.
The Mandarin Cake Shop features the finest homemade pastries, breads, cakes and premium chocolate selections in the city.
In the middle of this bustling city, Mandarin Oriental, Jakarta offers a relaxing retreat through its range of facilities and amenities.
Fitness Centre
The Fitness Centre has a modern urban feel, combining the finest levels of service with the latest technology and wellness equipment. Personal training and a range of daily exercise classes are also offered. Steam and sauna facilities are available in both the male and female changing rooms.
Treatment Rooms
The four tastefully designed treatment rooms, adjacent to the Fitness Centre, reflect the highest standards of Mandarin Oriental wellness. Dedicated professional therapists will help guests to relax and relieve fatigue with a range of therapeutic massages, spa and facial treatments.
Swimming Pool
Surrounded by lush gardens and offering sweeping views of the city skyline, the freeform swimming pool is the perfect place to get daily exercise or to simply unwind. Guests will be provided with cold towels and refreshing water spray, while poolside café Azure is open for drinks and snacks.
FUNCTION ROOMS
FLOOR PLANS
AREA
(sqm)
CLASSROOM
THEATRE
DINNER
COCKTAIL
U-SHAPE
HOLLOW SQUARE
BOARDROOM
The Ballroom
View
590
250
600
340
800
72
96
--
Diponegoro Room
View
217
100
210
100
250
50
60
60
Imam Bonjol Room
View
200
100
210
100
250
50
60
60
Thamrin Room
View
217
100
210
100
250
50
60
60
Tanjung Rasamala
View
100
50
110
60
100
40
30
30
Tanjung Room
View
50
15
40
20
50
15
18
18
Rasamala Room
View
50
15
40
20
50
15
18
18
The Esquire Room
View
85
40
100
50
120
30
34
34
The Boardroom
View
78
33
50
30
60
20
25
25
The ideal venue for
For every occasion
Business Meetings
As the most centrally located venue in Jakarta, we offer an unrivalled setting for business.
Weddings & Events
From grand weddings to cocktail parties and small dinners, Mandarin Oriental, Jakarta offers the ultimate venue for your celebration.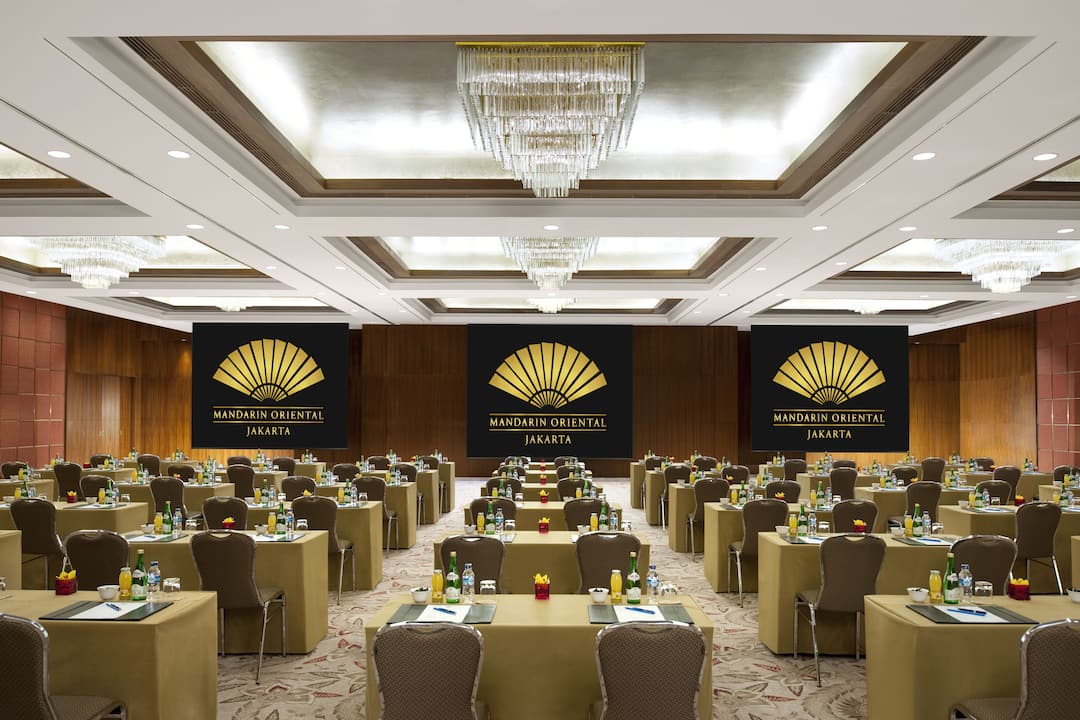 Facilities
Our three event spaces and four meeting rooms are suitable for meetings, events and all matter of special occasions.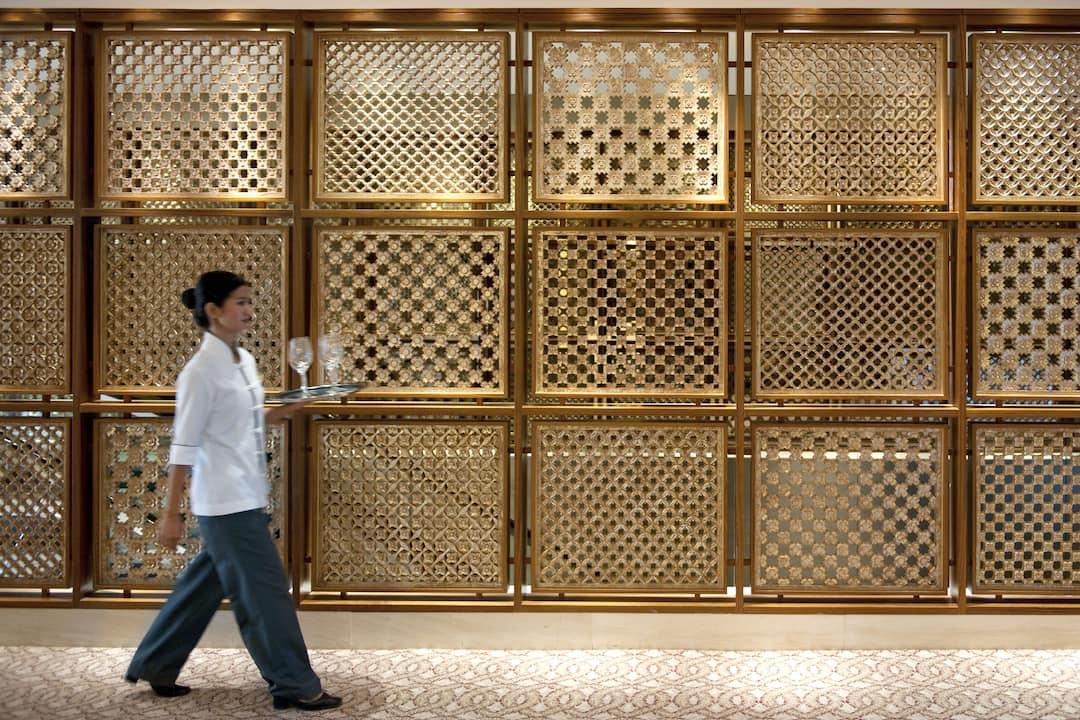 Catering
We bring diversity and energy to all our catering and offer everything from lavish banquets to live cooking stations.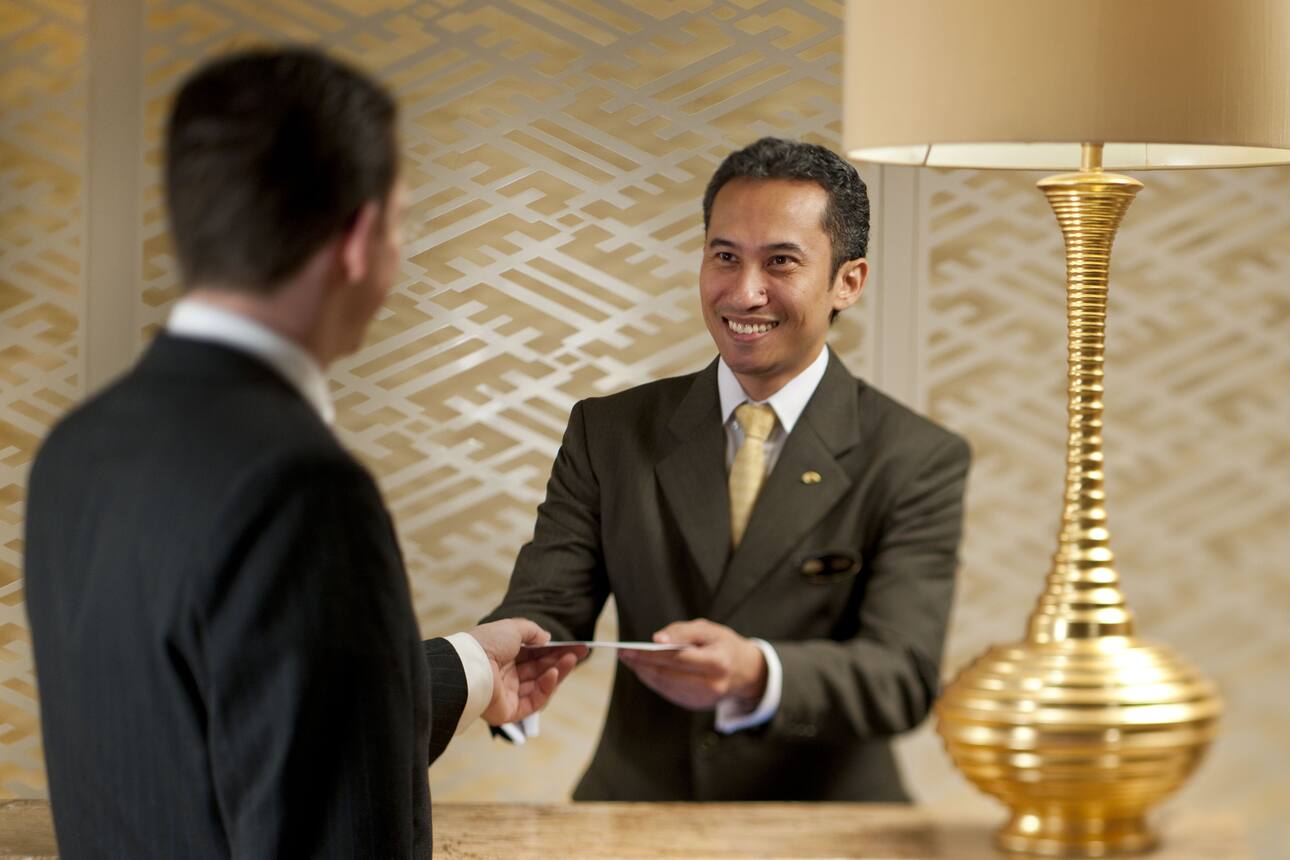 Submit an enquiry
Please provide us with the details of your meeting and our sales and catering experts will come back to you with a proposal that meets your requirements.
Request for Proposal