Worldwide
The world's best bars
Mandarin Oriental is home to some of the best bars – and cocktails – in the world. But don't take our word for it. Some of the leading bar managers from across the globe reveal their favourite Mandarin Oriental bar – and what to order once you're there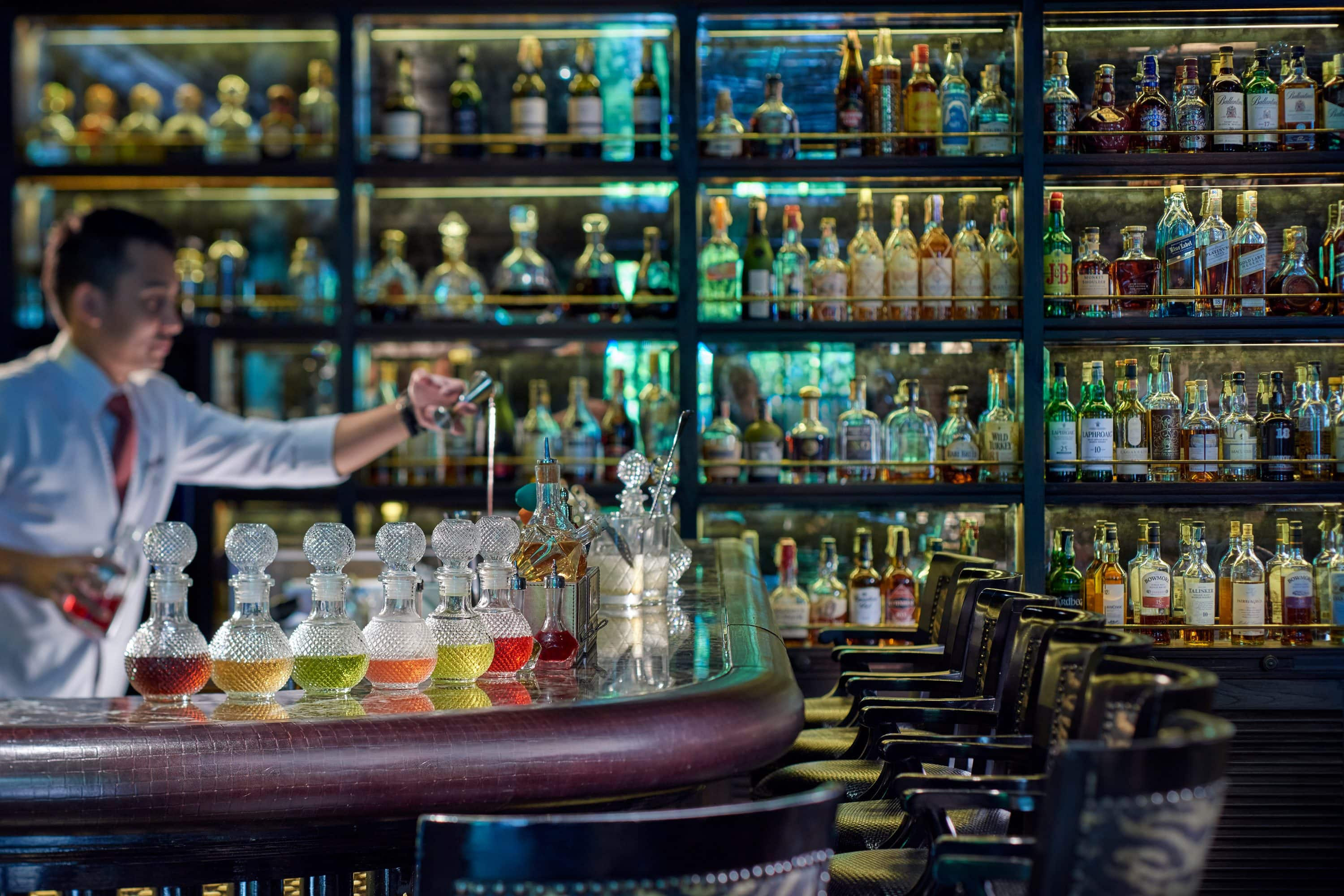 The Bamboo Bar, Mandarin Oriental, Bangkok
Says... Ondrej Pospichal, professional bartender and 'spirit evangelist' at Proof & Company
The concept... ​​​​​​​The Bamboo Bar at Mandarin Oriental, Bangkok (pictured above) has established itself as an extraordinary cocktail destination, leading the city's hotel bar scene. Delicious, visually beautiful cocktails are served in the finest vessels, and with a sense of humour to remind you that you should not take drinking them that seriously. There is stunning Southeast Asian colonial-era décor, live music every day and a cigar room. Everything you need to escape the busy streets of Bangkok. This bar has become even more extraordinary since Jamie Rhind joined as head mixologist from an award-winning bar in London. Jamie's team is one of the best in the city.
What to order... An aged Negroni. A classic Negroni is one-part gin, one-part vermouth rosso, and one-part Campari, garnished with orange peel. The Bamboo Bar remixes this, adding slightly more gin and Campari before aging the cocktail in a barrel that's been primed with port. The port is kept in the barrel for two months before being drained; the cocktail is then aged in the barrel for four to six weeks before it's ready to be served.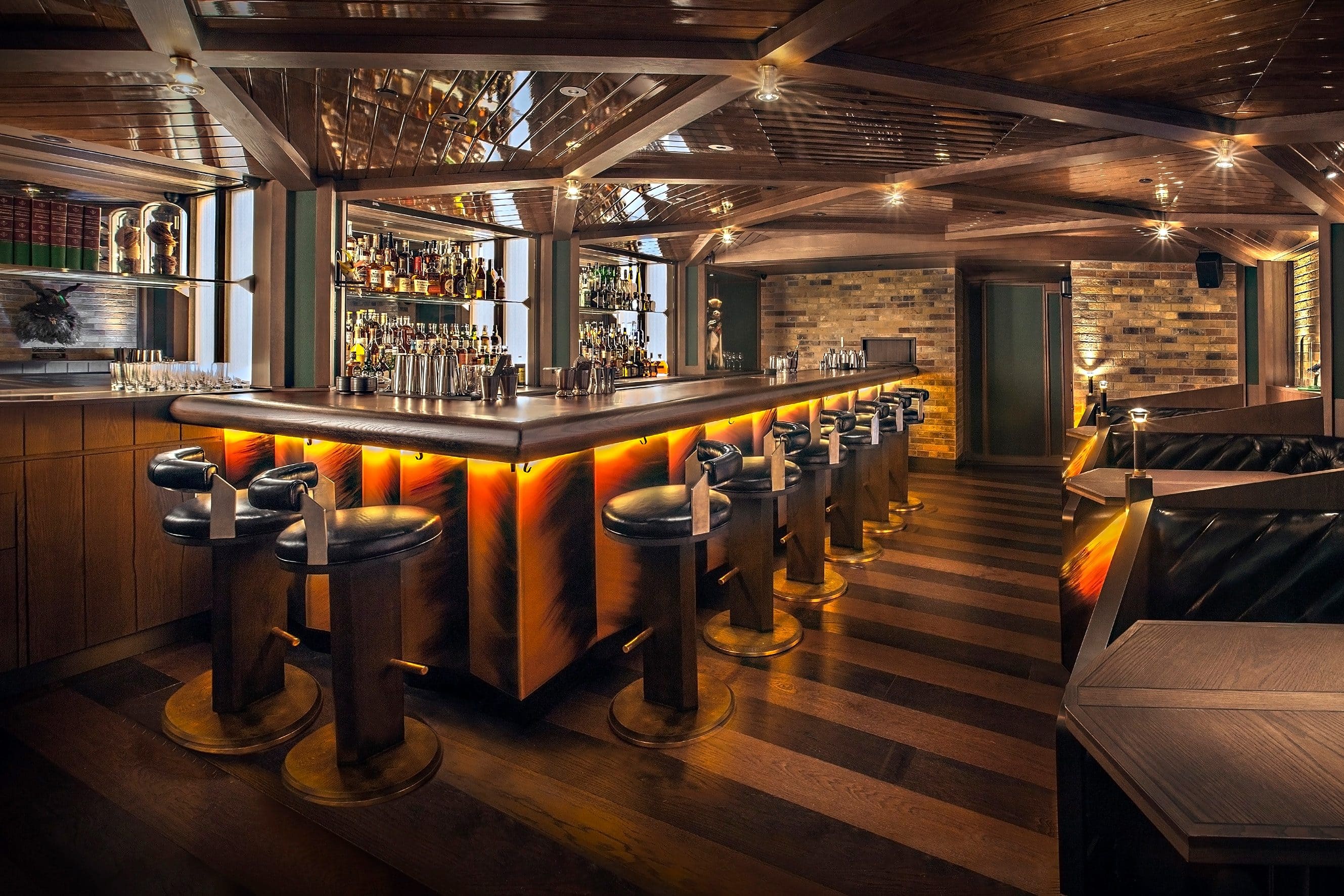 PDT (Please Don't Tell), The Landmark Mandarin Oriental
Says... Dave Jony, Proof & Company, Hong Kong
The concept... Please Don't Tell (pictured above) is located in The Landmark Mandarin Oriental. Like its predecessor in New York, co-founders Jim Meehan and Jeff Bell have recreated an intimate bar oozing with charm, complete with a signature telephone booth as you enter, which was once a hidden entrance. The heart of any bar is the team, here you'll find PDTNY alumni Malaika Suarez and Adam Schmidt, joined by Chanel Adams, formerly of Hong Kong's Happy Paradise. Warm hospitality is ensured on any given day, whether you are seated at the bar or tables.
What to order... Delicious cocktails true to their American pedigree, including firm favourite Paddington: a mix of rum, orange marmalade, grapefruit, absinthe and Lillet Blanc.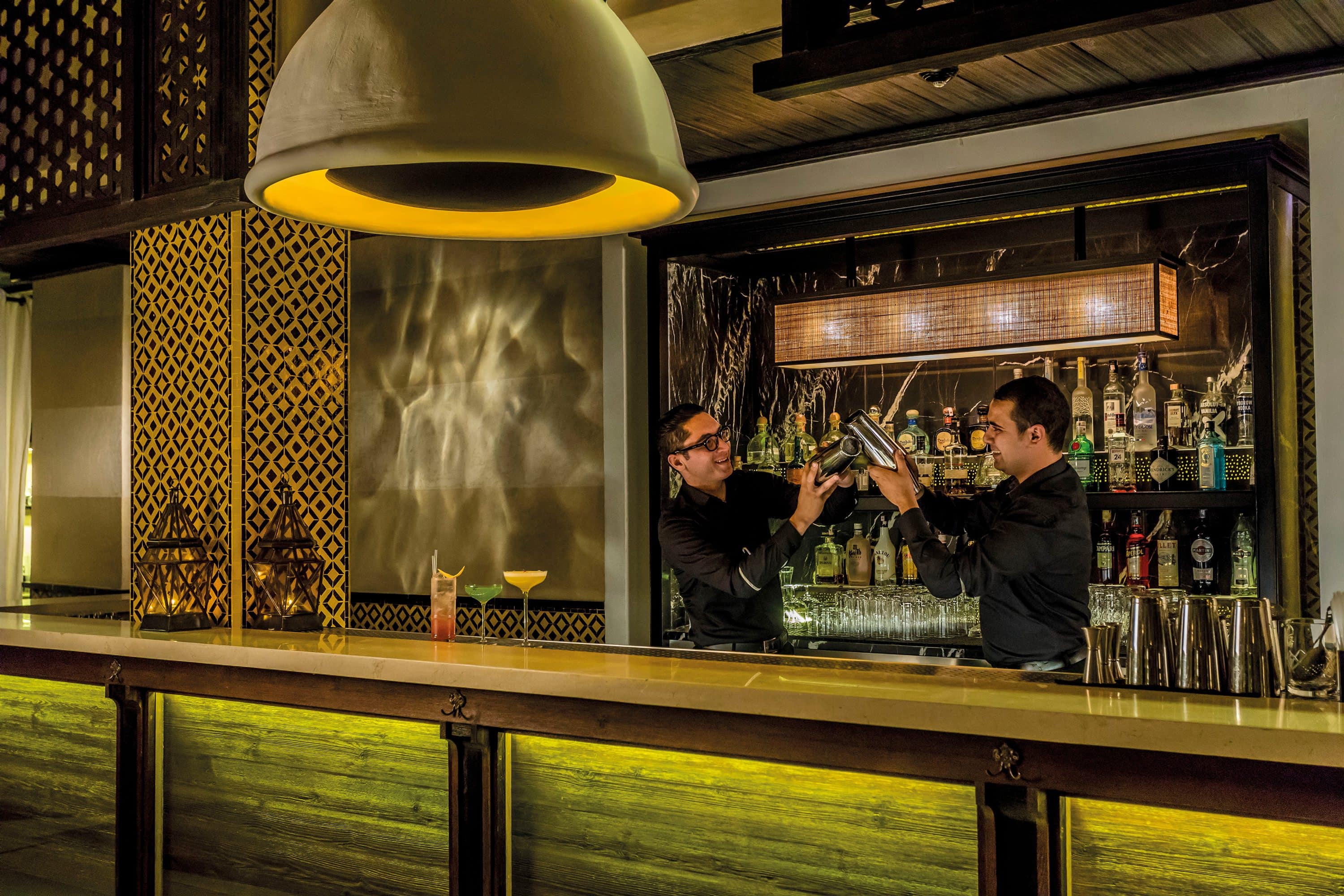 Ling Ling, Mandarin Oriental, Marrakech
Says... Max Green, owner of New York's Blue Quarter bar
The Concept... When visiting a vibrant city like Marrakech, seek out somewhere that embraces that vitality. The bar at Ling Ling at Mandarin Oriental, Marrakech (pictured above) delivers with its casually opulent surroundings. Head bartender Hamza Saoui pairs signature cocktails to the kitchen's small Cantonese plates. He guides customers through the menu or happily creates a custom cocktail to suit their tastes. Plus, there are plenty of outstanding alcohol-free options to choose from due to the ready availability of fresh exotic fruits, flowers and teas.
What to order... Simple substitutions such as the Kumquat Daiquiri offer a refreshing take on the classic. My favourite is the Passion Fruit Millionaire, which ups the ante on the original by adding tart passion fruit juice.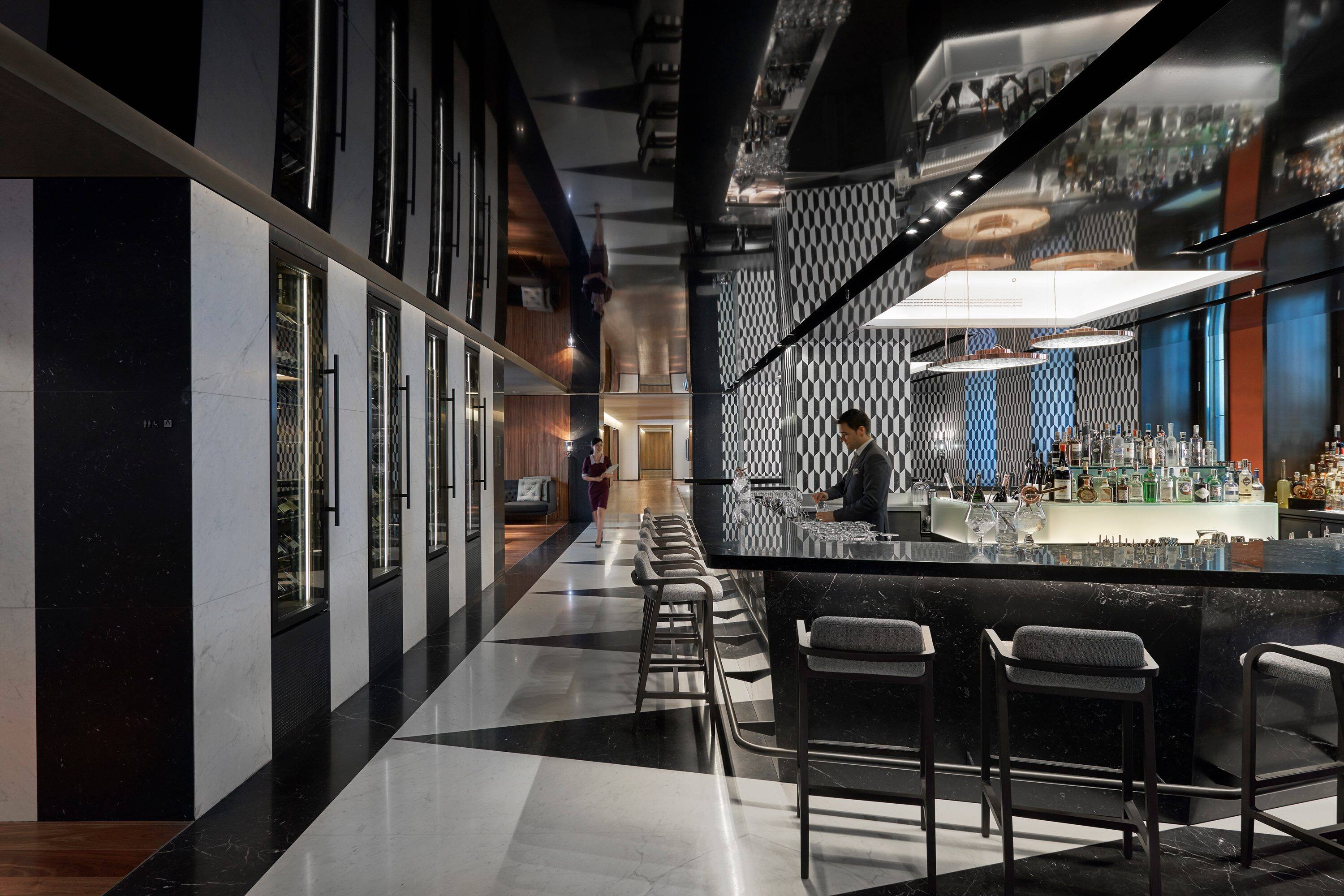 Mandarin Bar & Bistrot, Mandarin Oriental, Milan
Says... Rick Dobbs, owner, The Last Word, Pleasanton, California
The concept... Mandarin Oriental, Milan stands tall in a sea of opulence. The bar is well-appointed with a staff that has impeccable service standards. The main bar, Mandarin Bar & Bistrot (pictured above), gives its guests ever-more tantalising bites with each round of drinks. You'll walk away satisfied, but still hungry for more. The head mixologist here is Matteo Rizzolo, who joined after making a name for himself at Milan's Nottingham Forest Cocktail Bar, one of the world's 50 best bars.
What to order... The drinks list is one of the most pleasing in Milan: a huge variety of new and classic drinks executed perfectly – even the non-alcoholic libations don't disappoint. For my money, I'd be drinking a martini. For something more theatrical, there's MO-re Peach – a mix of Absolut Elyx vodka, peach nectar, grenadine and Champagne, served in a peach-shaped glass that is also a work of art.