Worldwide
Five of the best afternoon teas around the world
Afternoon tea is thought to have first become fashionable in the 1840s thanks to the Duchess of Bedford, who requested light refreshment each day at 4pm to bridge the gap between breakfast and dinner. The idea took off and it's now regarded as a proud British tradition as well as finding its way on to menus in other parts of the world. We explore five of the most delicious examples from across the globe, from classic tea and scones to more contemporary reinventions of the format, all of which make for truly special dining occasions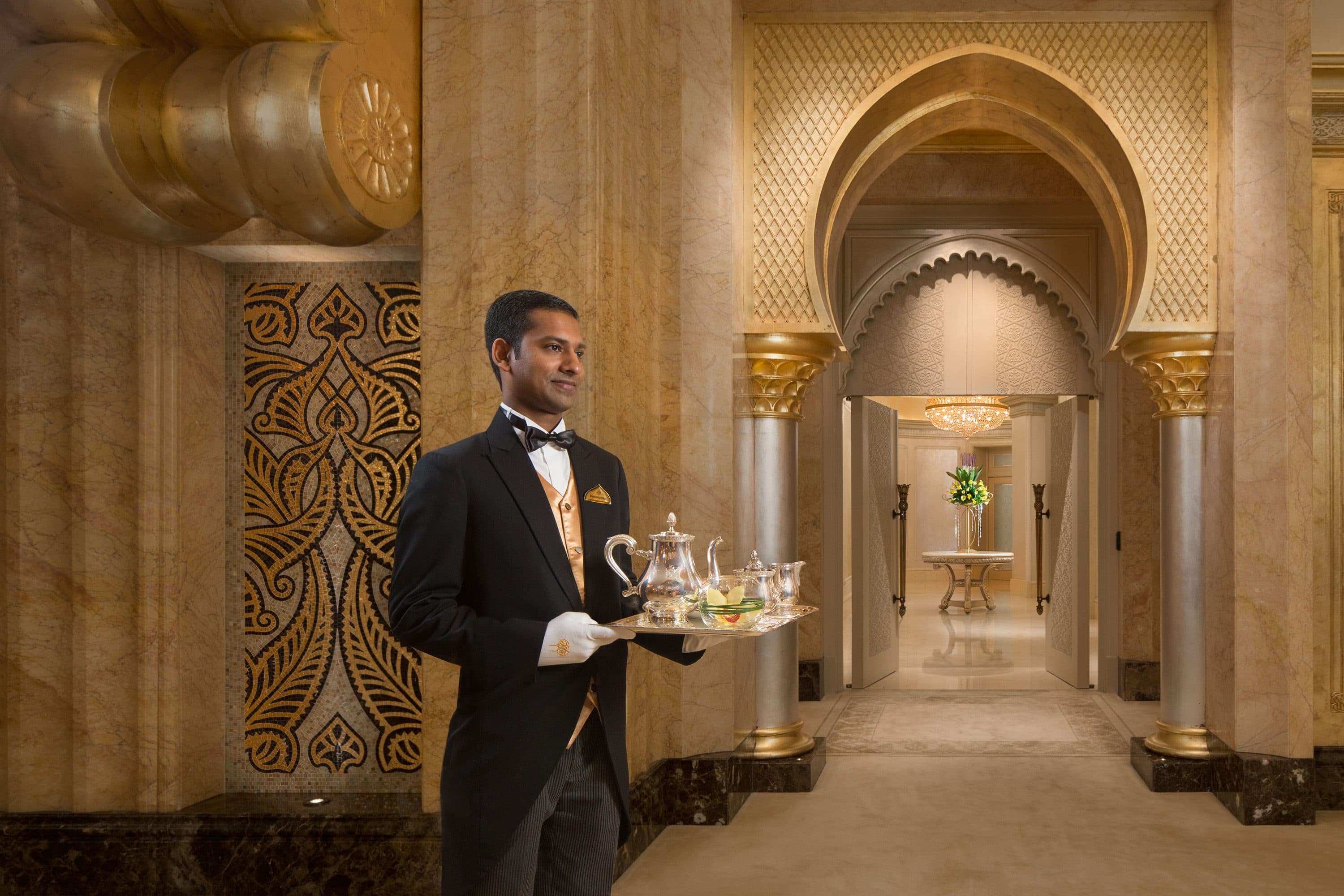 Fit for a royal – Le Café, Abu Dhabi
Taking the afternoon tea experience to regal heights, Le Café at Emirates Palace offers a 'royal' menu that includes luxurious dishes such as Canadian blue lobster brioche buns and 25k gold flaked duck foie gras, as well as traditional elements such as freshly baked scones, light salads and dinky pastries. Enjoy with a pot of fine tea – or a glass of Laurent-Perrier Champagne – on the terrace overlooking the lush green gardens and fountain of the Emirates Palace, with the Abu Dhabi skyline beyond.
The classic – The Rosebery, London
The Rosebery at Mandarin Oriental Hyde Park, London has a long tradition as a purveyor of fine teas, first opening its doors as a tea house in the 1920s. Today the Knightsbridge destination, with its lofty ceilings, grand original features and exceptionally sourced tea selection, offers one of the most atmospheric afternoon teas in the city. The tea menu changes each season, with special blends created by the in-house Tea Master, and is accompanied by a food offering of elegant sandwiches and exquisite handmade pastries that take their flavours from around the world – all served suspended from a unique decorative tree.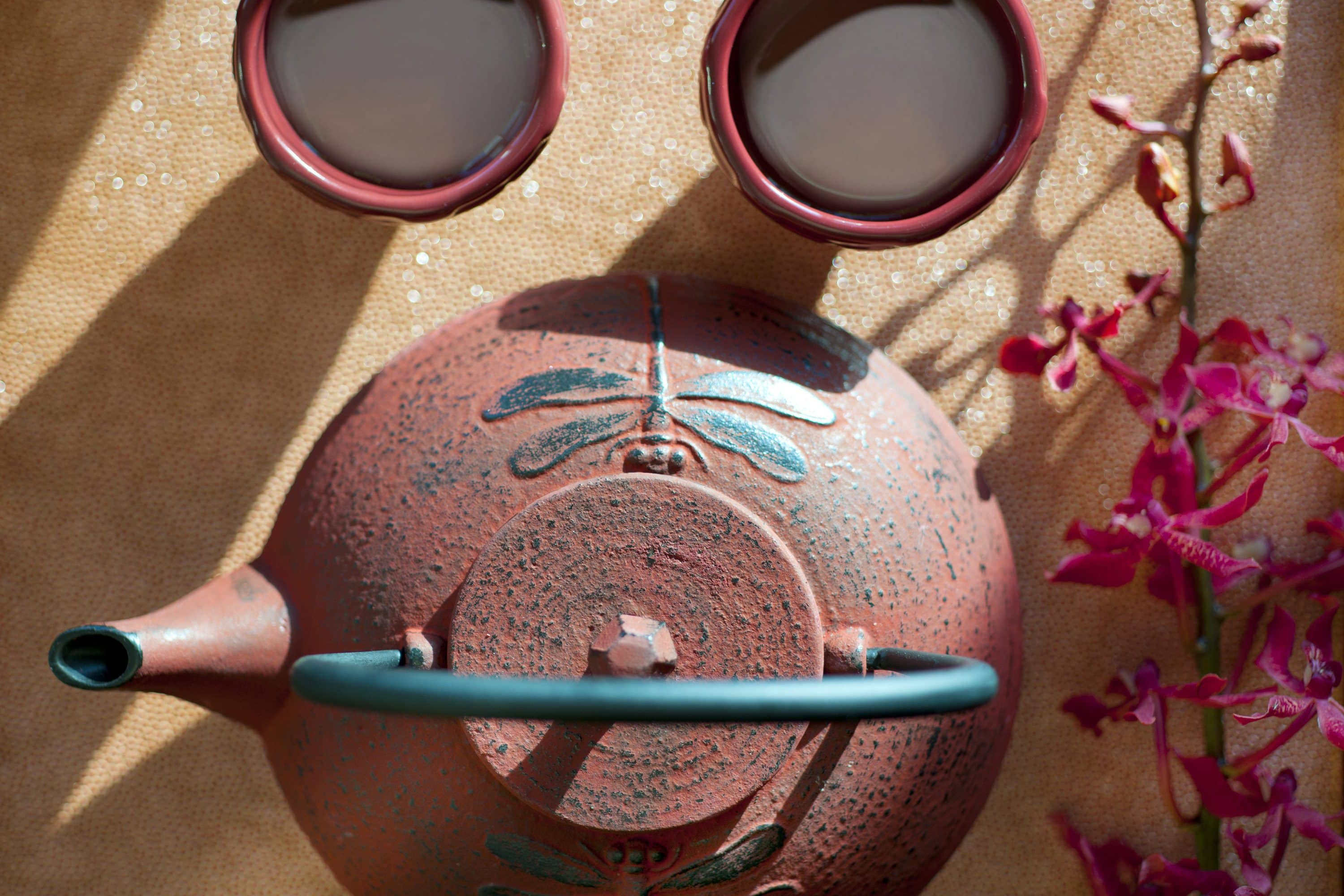 Modern matcha – Lobby Lounge, Macau
Infused with the vivid colour and flavour of the distinctive green tea, the Matcha Lovers' Afternoon Tea menu from the Lobby Lounge at Mandarin Oriental, Macau looks as enticing as it tastes. Savoury dishes include chilled pea soup with green tea foam and green chicken curry with green tea sandwiches, while the sweet selection is equally verdant and creative, with soft green tea ganache with pistachio and matcha with cranberry scones, which comes with pots of zingy passionfruit and orange jam.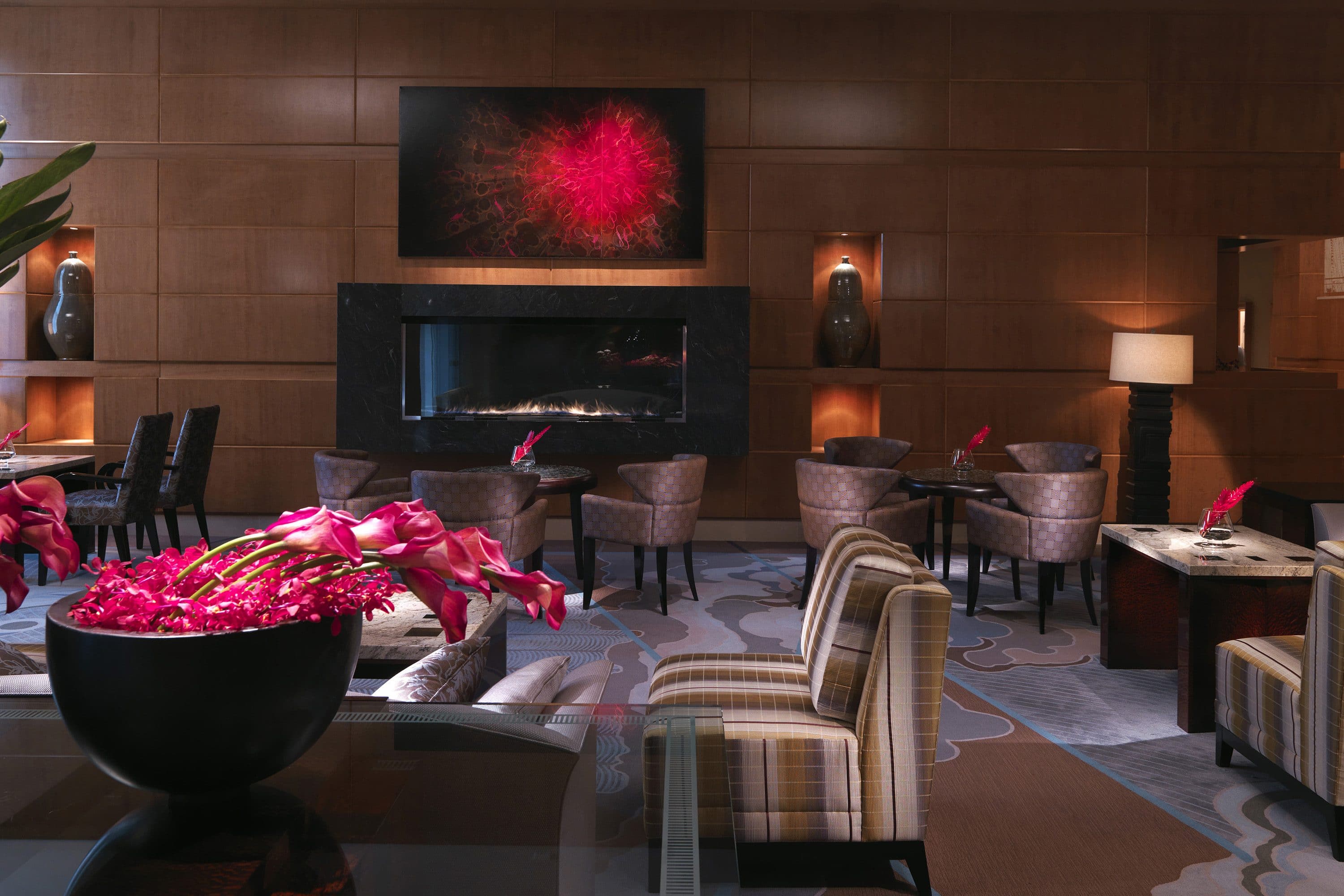 Chocolate-infused creations – Lobby Lounge, Boston
Willy Wonka would definitely approve of this cocoa-based spin on a classic afternoon tea at Mandarin Oriental, Boston. Alongside traditional, dainty finger sandwiches and delicate patisserie, each table is also served its own flowing chocolate fountain, plus fresh fruit and sweet bites on skewers for dipping. A selection of speciality teas is available to drink but, if you're going the full choc, then order a rich and silky cup of hot chocolate to go with your meal. On a cold day, pick a spot by the fireplace, cosy up on one of the Lobby Lounge's comfy sofas and melt away.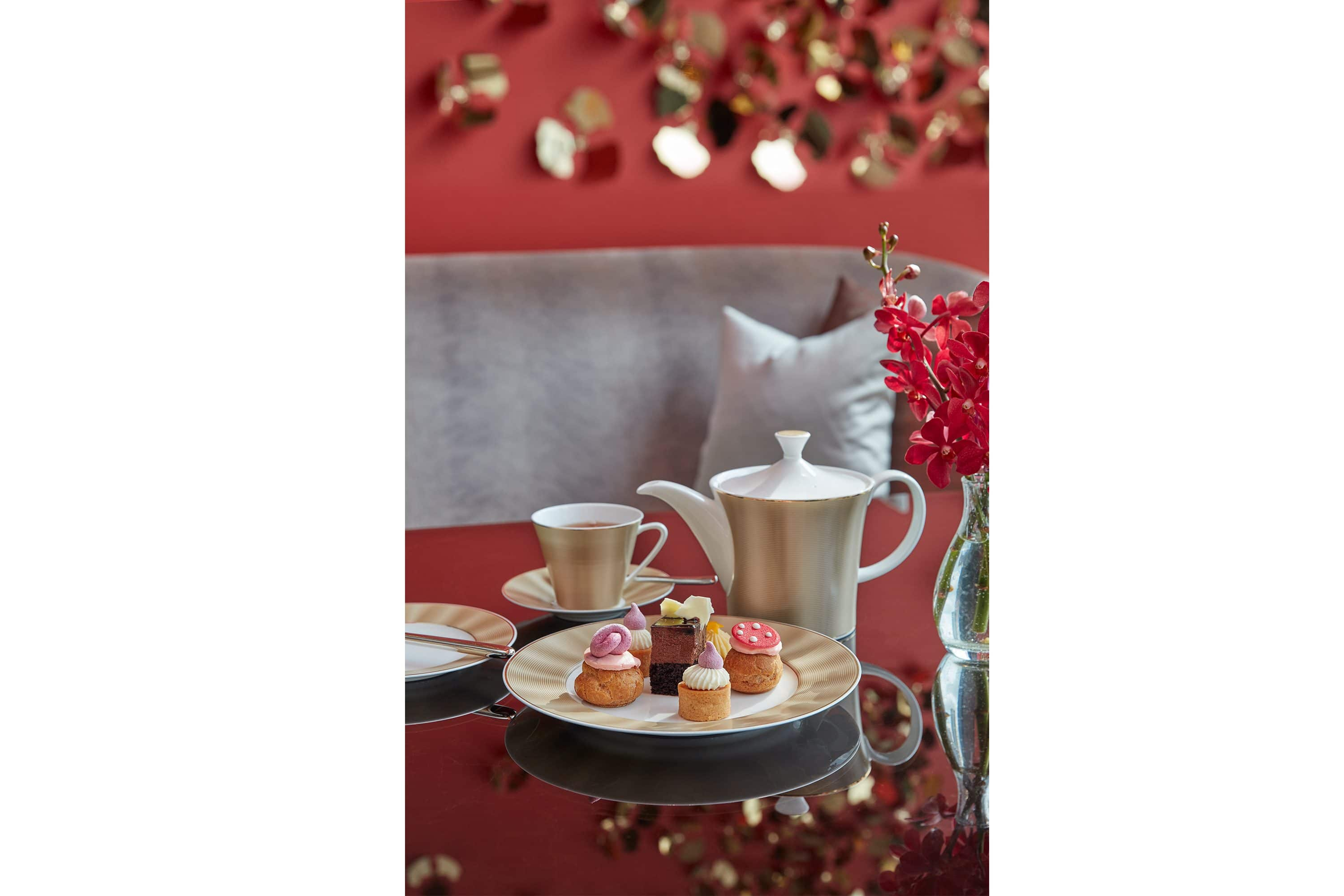 Tea to go – MO Shop, Singapore
Bring the traditional tea experience to your own door with the ready-to-order afternoon tea selection available through Shop MO at Mandarin Oriental, Singapore. The delectable menu has been created to serve a family of four (two adults and two children) and has lots of tasty morsels to keep everyone happy. The selection of miniature sandwiches comes with crowd-pleasing fillings such as Black Forest ham and Gruyère and buffalo mozzarella, tomato and basil, and there are vanilla and chocolate scones and pastries to follow, as well as plenty of cookies and chocolate pralines for younger guests to nibble on. Ordering 24 hours in advance is advised.