Around the world in eight signature dishes
Ask any globetrotter about their favourite part of a trip, and they're likely to start waxing lyrical about that one special dish they had in a spot they can't even place on a map. But a memorable meal needn't always mean venturing off the beaten path. Often, the finest things in life are found much closer to home. That's why we've rounded up eight signature dishes from Mandarin Oriental hotels around the world. The best bit? After dinner, you can just saunter straight back to your room.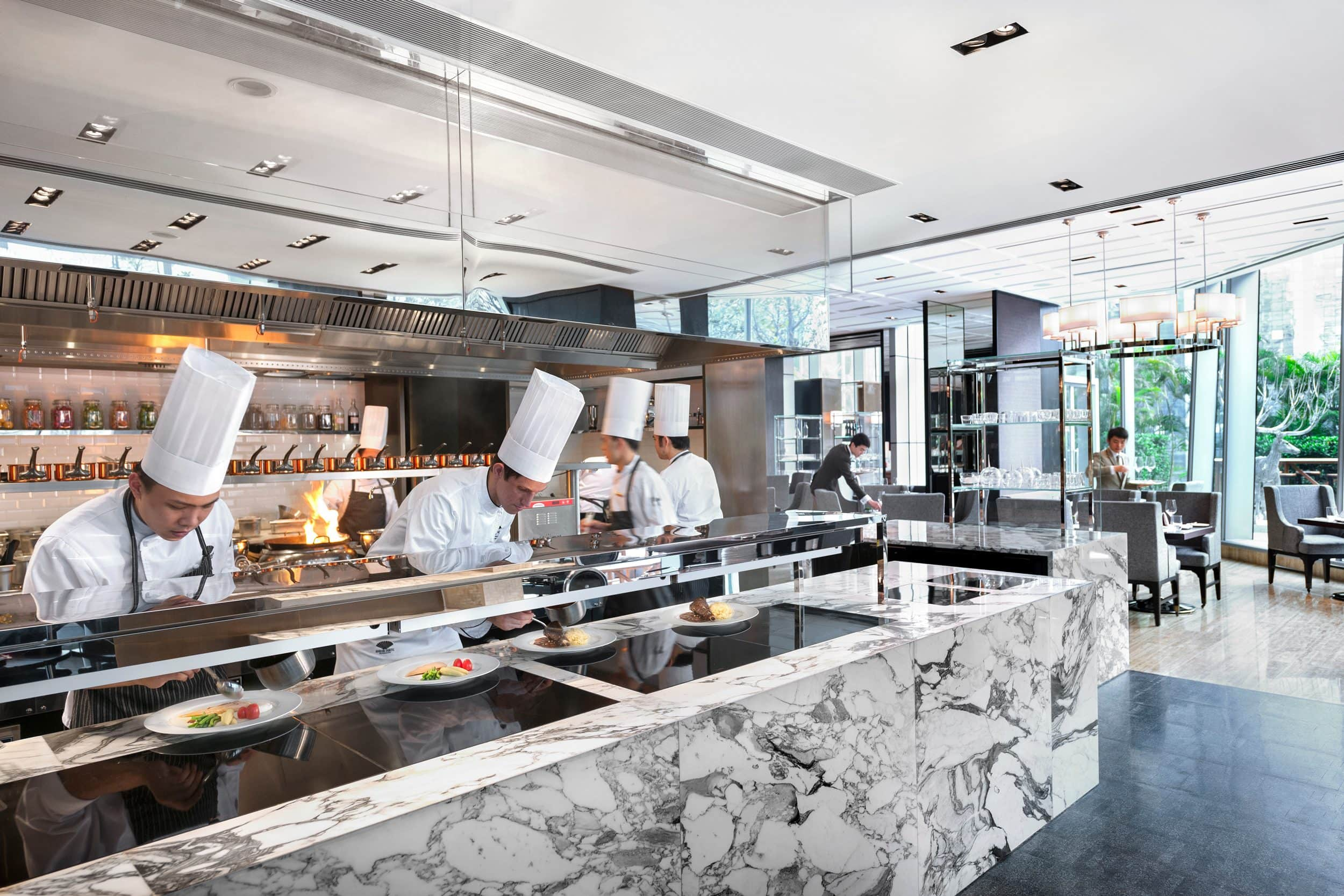 Creamy onion soup, Ebony,
 Mandarin Oriental, Guangzhou
Executive chef Sara Lin created this dish for a Valentine's Day menu, but the comforting concoction has proved a year-round firm favourite at Ebony. She took her inspiration from rice rolls served by street vendors in Guangzhou. "For me, it's very important when we design a dish to relate it to childhood memories and local flavours to make it more interesting," she says. The silken soup packs a mighty flavour punch thanks to thin sheets of scallop and a generous dollop of Sichuan-sourced caviar.
Malika honey cake, The Mandarin Cake Shop,
 Mandarin Oriental, Doha
Madagascan vanilla mousse, apricot confit and saffron-infused crémeux go into this sweet treat, a signature creation by executive pastry chef Lucas Bonnaud at The Mandarin Cake Shop. A local honey called Malika, produced from the blossom of the Sidr tree, is the star of the show. The highly resilient Sidr has nurtured life in the desert for centuries, providing cooling shade for fauna, medicinal leaves for travellers and fragrant nectar for the bees – and it's now delighting pâtisserie connoisseurs, too.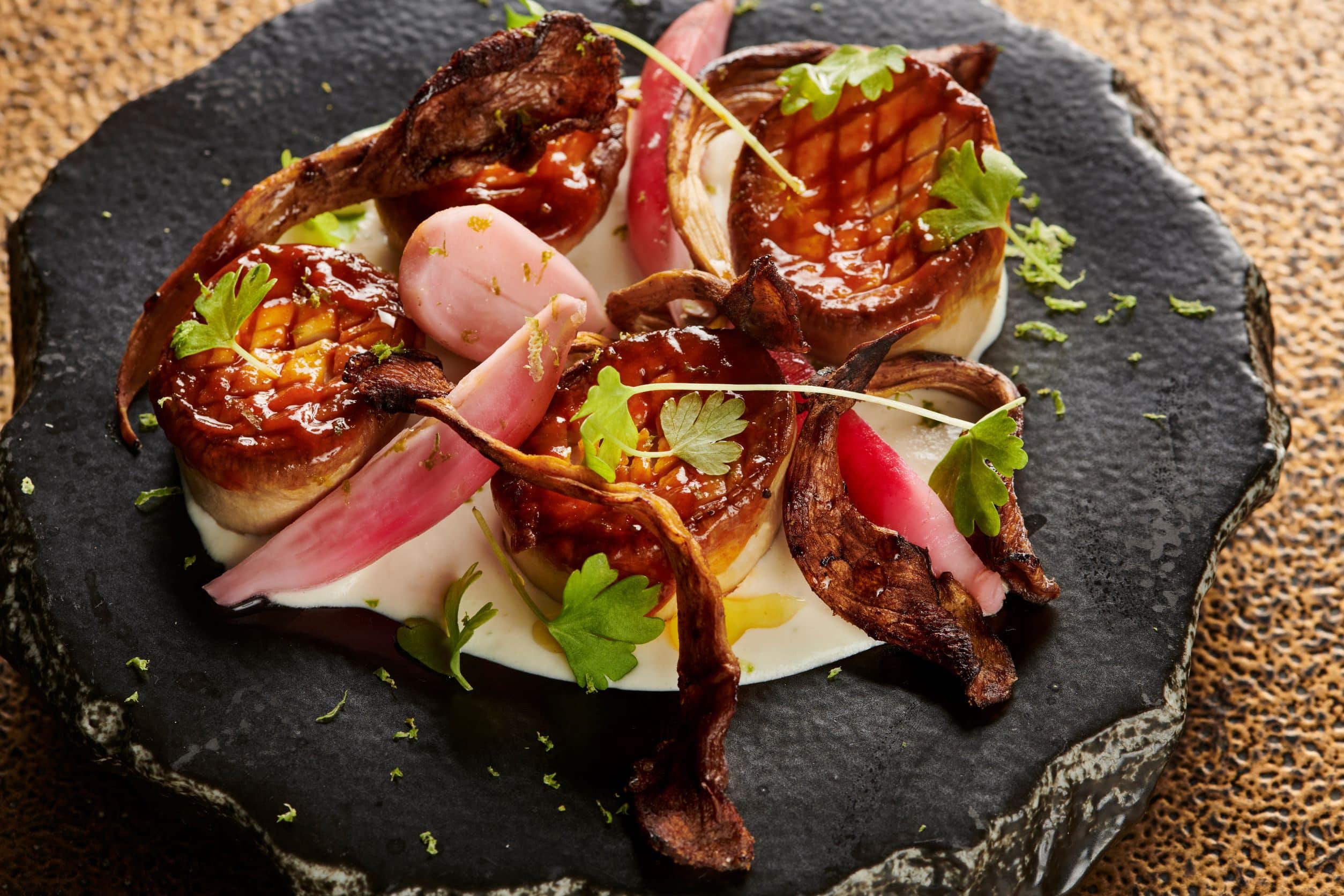 Mushroom char siu, MO Lounge,

 Mandarin Oriental, New York
A keen runner, executive chef Toni Robertson created this vegan dish as part of her healthy eating arsenal at the MO Lounge in New York. In a nod to Mandarin Oriental's heritage, as well as her own, she came up with the idea of marinating a king oyster mushroom in Chinese barbecue sauce and grilling it like traditional pork char siu. Whipped almond cream and zest of lime add sweet and tangy notes, before the dish is garnished with crisp-fried mushrooms and dusted with porcini powder.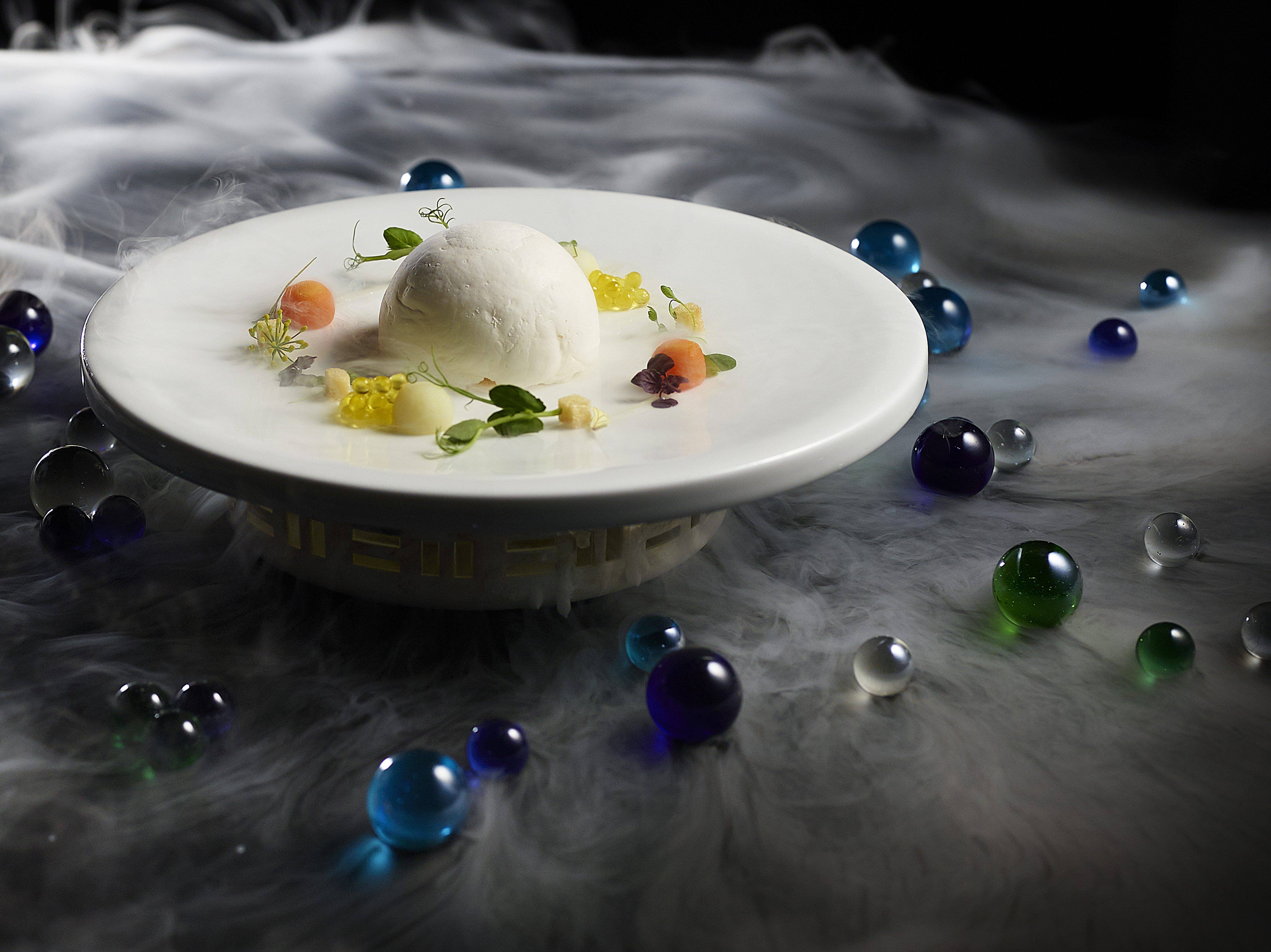 Clam chowder, Tapas Molecular Bar
, Mandarin Oriental, Tokyo
The inspiration for this spectacular course at Tapas Molecular Bar came from chef Kento Ushikubo's Canadian childhood – a memory of devouring his mother's leftover chowder straight from the fridge. That same feeling of urgency and excitement is recreated by assembling every component of the dish in front of guests seated at the counter. It's a high-stakes experience: the warm broth and sustainably-sourced clams are housed in an iced igloo, and guests are challenged to take their first bite within five seconds.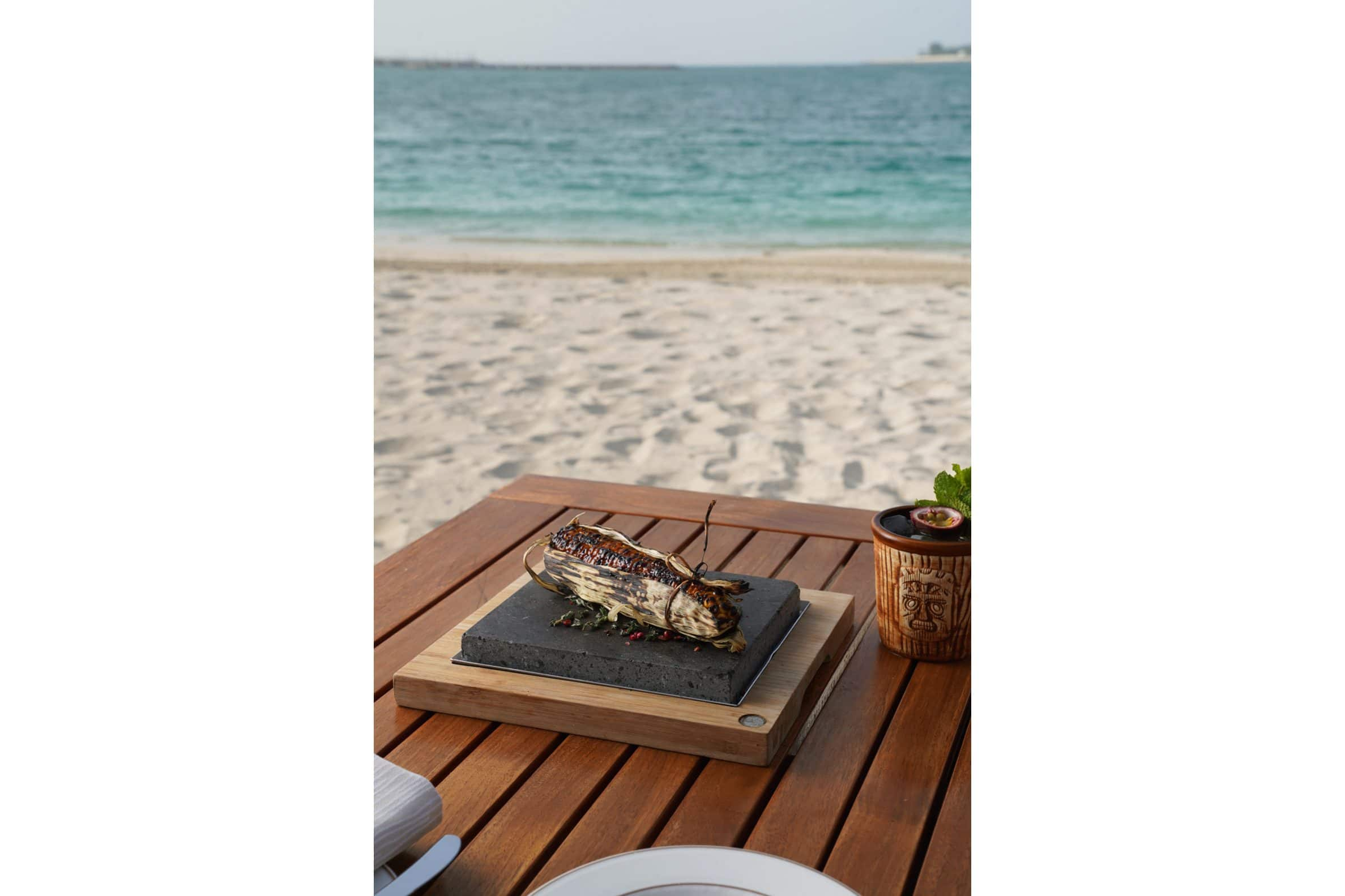 Charred corn, BBQ Al Qasr,

 Emirates Palace Abu Dhabi
For chefs François Leo and Johannes Tafel at BBQ Al Qasr, simplicity is at the heart of good cuisine. The pandemic gave them the chance to create an organic garden in the palace's backyard, where farmer Elena Kinane cultivates fresh produce from seed. Growing corn between sand and sea was a particular challenge, but one worth the effort. Flavoured with garlic, tarragon and a brown butter emulsion, the corn husks are pulled apart, expertly grilled, reassembled and eaten with a spoon – a one-of-a-kind experience.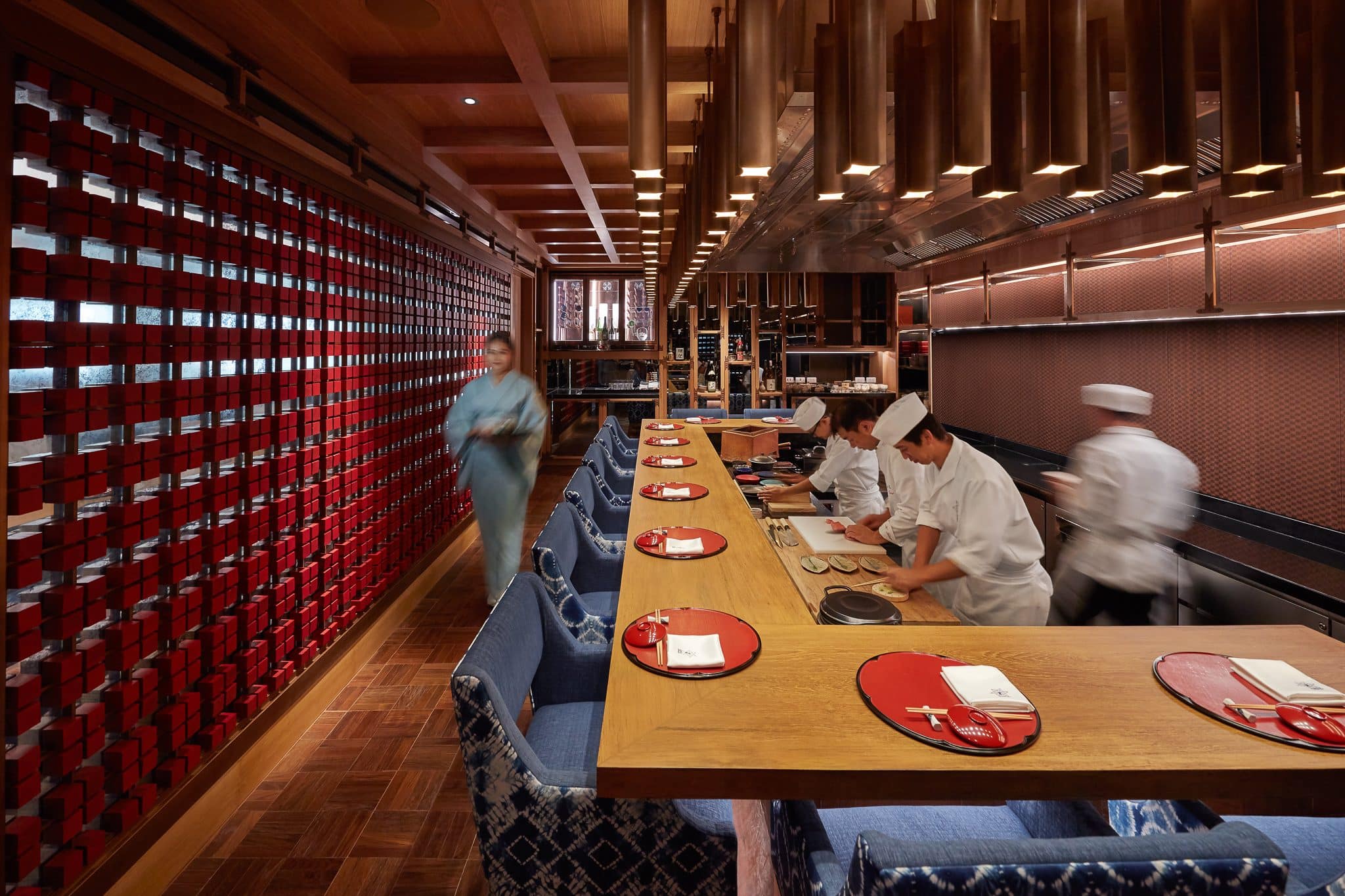 Miso soup, Kinu by Takagi,
 Mandarin Oriental, Bangkok
Place your palate at the mercy of Takagi Kazuo, the Michelin-starred chef at Kinu by Takagi responsible for introducing Kyoto-style kaiseki dining to the Thai capital. His surprising tasting menus are both delicate and theatrical. Open proceedings with chef de cuisine Norihisa Maeda's miso soup – he describes the umami broth as the "essence of his cuisine". Careful sourcing is key: think fragrant hongare-style dry tuna, slow-dried kombu from Hokkaido and a rare white miso from Kyoto. Chef Maeda "thinks of the best moment of his life" while preparing the soup. A sip or two will transport you straight to Japan.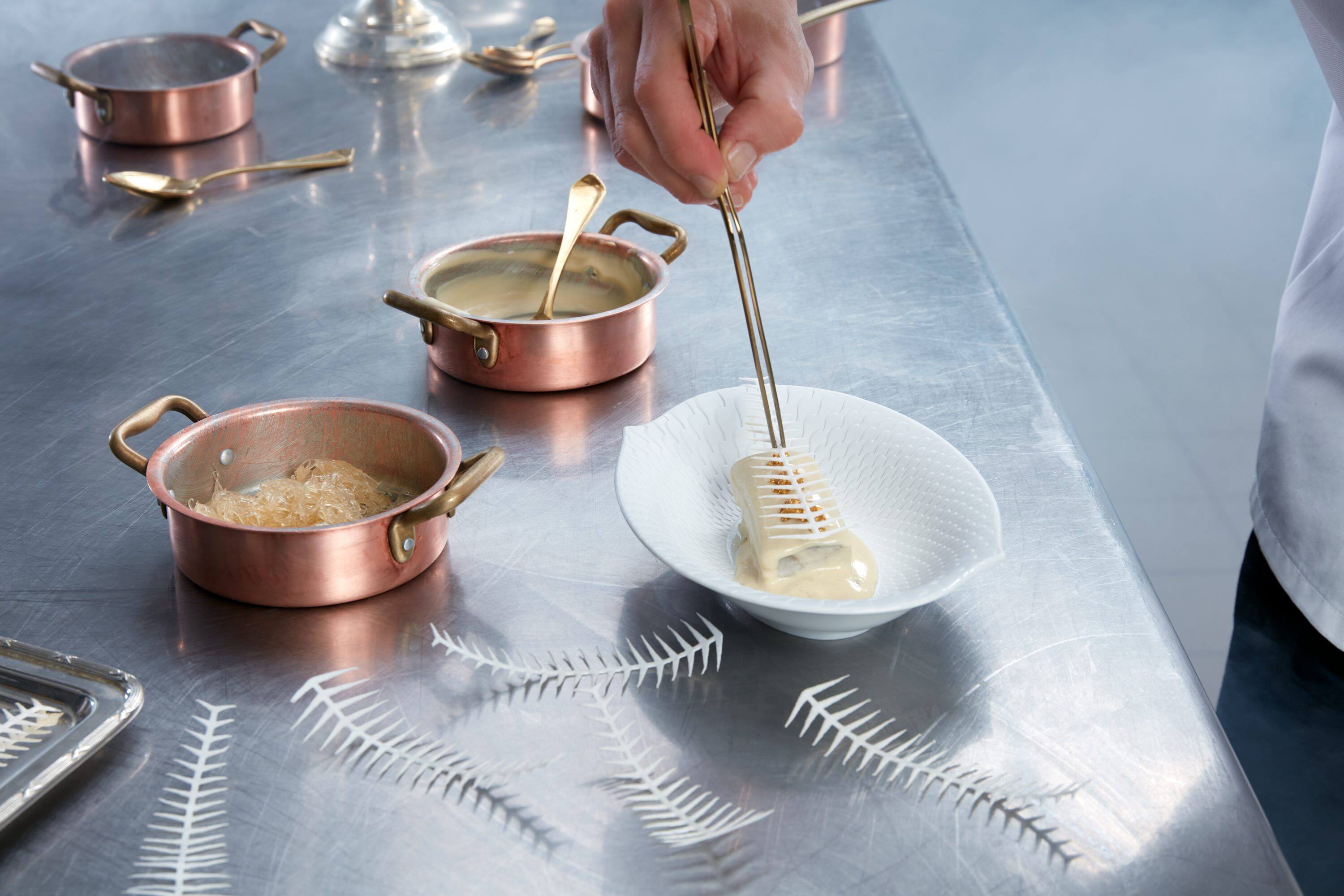 Turbot in cherry sauce, Deessa,

 Mandarin Oriental Ritz, Madrid
It's no surprise that this glamorous hotspot was awarded its first Michelin star in 2022. For renowned chef Quique Dacosta at Deessa, fine cuisine is as much about beauty as it is about exacting technique. His star dish makes the most of Madrid's prime position as a port. The freshest of turbot is cooked with military precision, garnished with pearls made from sherry vinegar and gold powder, then topped with a fishbone crafted from rice paper and light syrup – a delicate and sophisticated showstopper.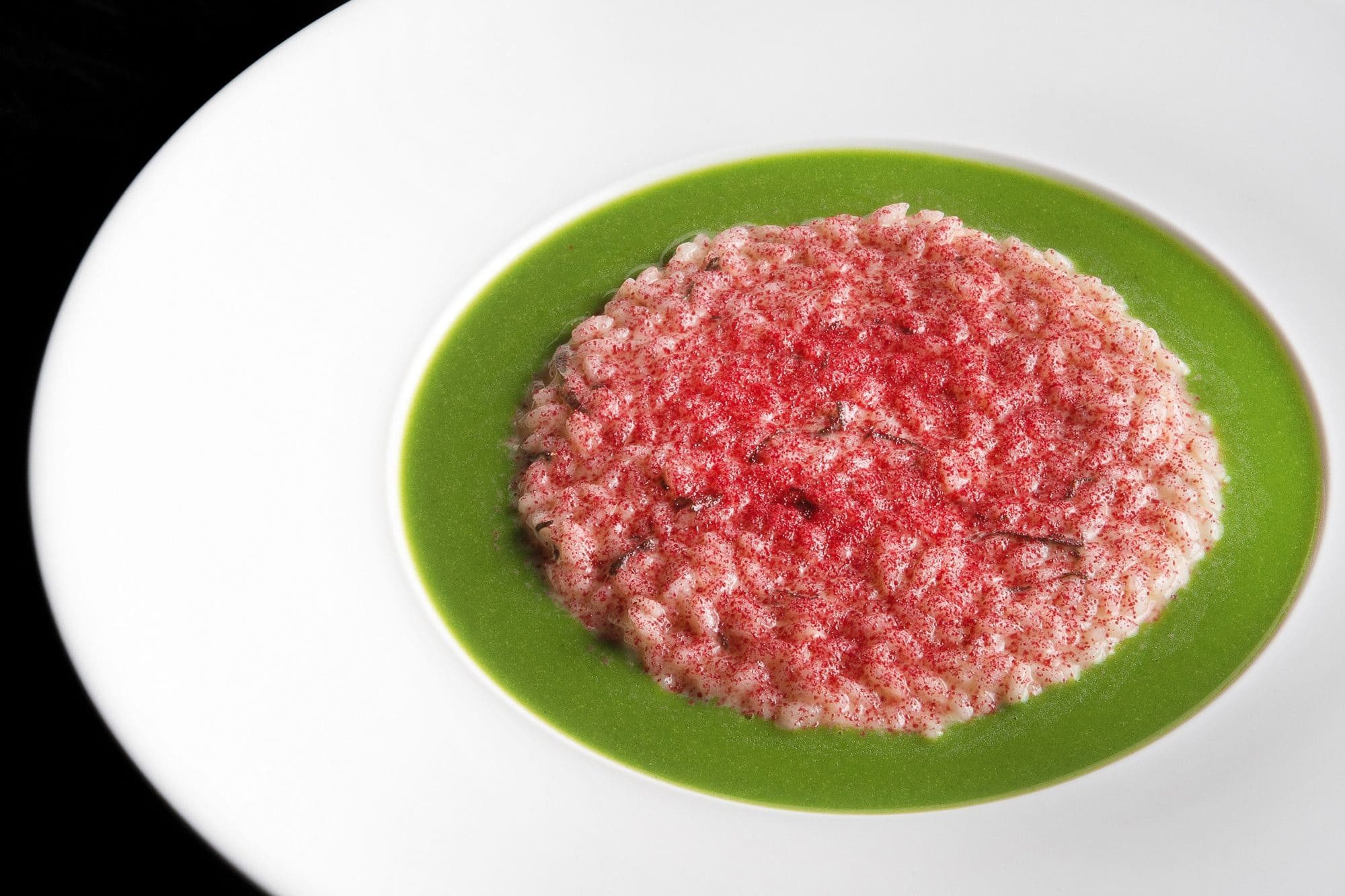 Risotto with raspberry and herbs cream, Seta,

 Mandarin Oriental, Milan
When chef Antonio Guida of Seta moved from Tuscany to Milan, he wanted to celebrate the region's most prized produce: rice. Simmered with white wine, shallot confit, sage and Castelmagno cheese, and topped with dried raspberry powder, this striking risotto was one of the first the chef created for two-Michelin-starred Seta. Bearing the colours of the Italian flag, it deftly balances textures and temperature – and is so moreish that some guests have even been known to order it for dessert!