Worldwide
Eight spots to celebrate Chinese New Year in style
Colourful, loud and joyful, Chinese New Year, also known as Lunar New Year, is by far the most important festival in the Chinese calendar. A much-loved combination of family reunions and feasting, honouring deities and ancestors – not to mention an extended break from work – it also traditionally represents the beginning of spring. Food plays a central role throughout, with auspicious dishes to bring luck and heaving banquet tables to celebrate abundance. From Beijing to Miami, here are eight – a traditionally lucky number – global tables where you can celebrate the Year of the Tiger on February 1st in style.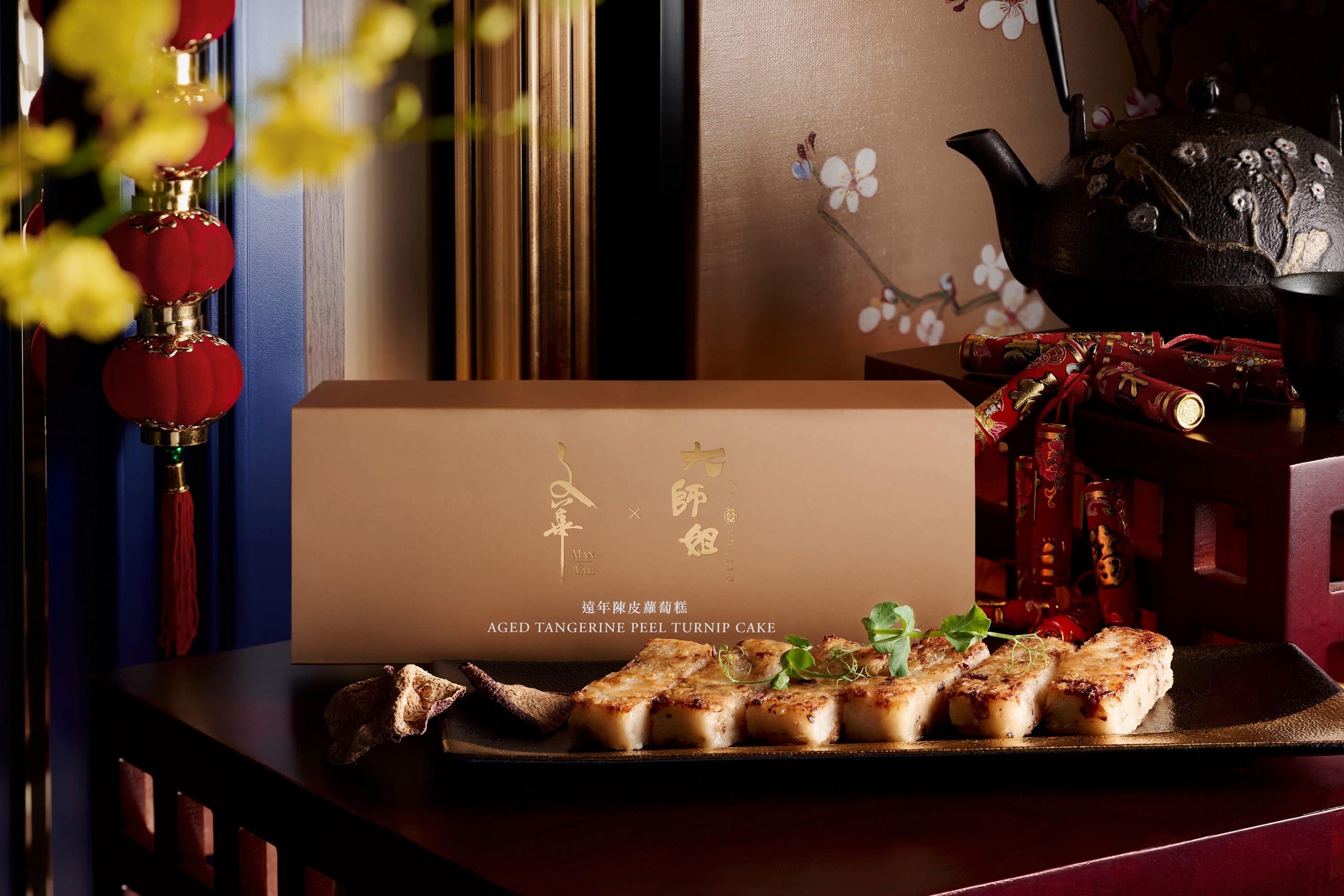 Auspicious and delicious


 
Mandarin Oriental, Hong Kong is home to fabulous Cantonese cuisine at one Michelin-starred Man Wah, where executive chef Wing-Keung Wong crafts dishes as auspicious as they are delicious. Festive highlights include stir-fried prawn with a collagen-rich supreme broth of chicken, symbolising prosperity and good fortune for the year to come. This year's star turn is undoubtedly the limited-edition turnip cake with 15-year-old dried tangerine peels from Jiangmen, China – a creation that also makes for the perfect gift for friends and family.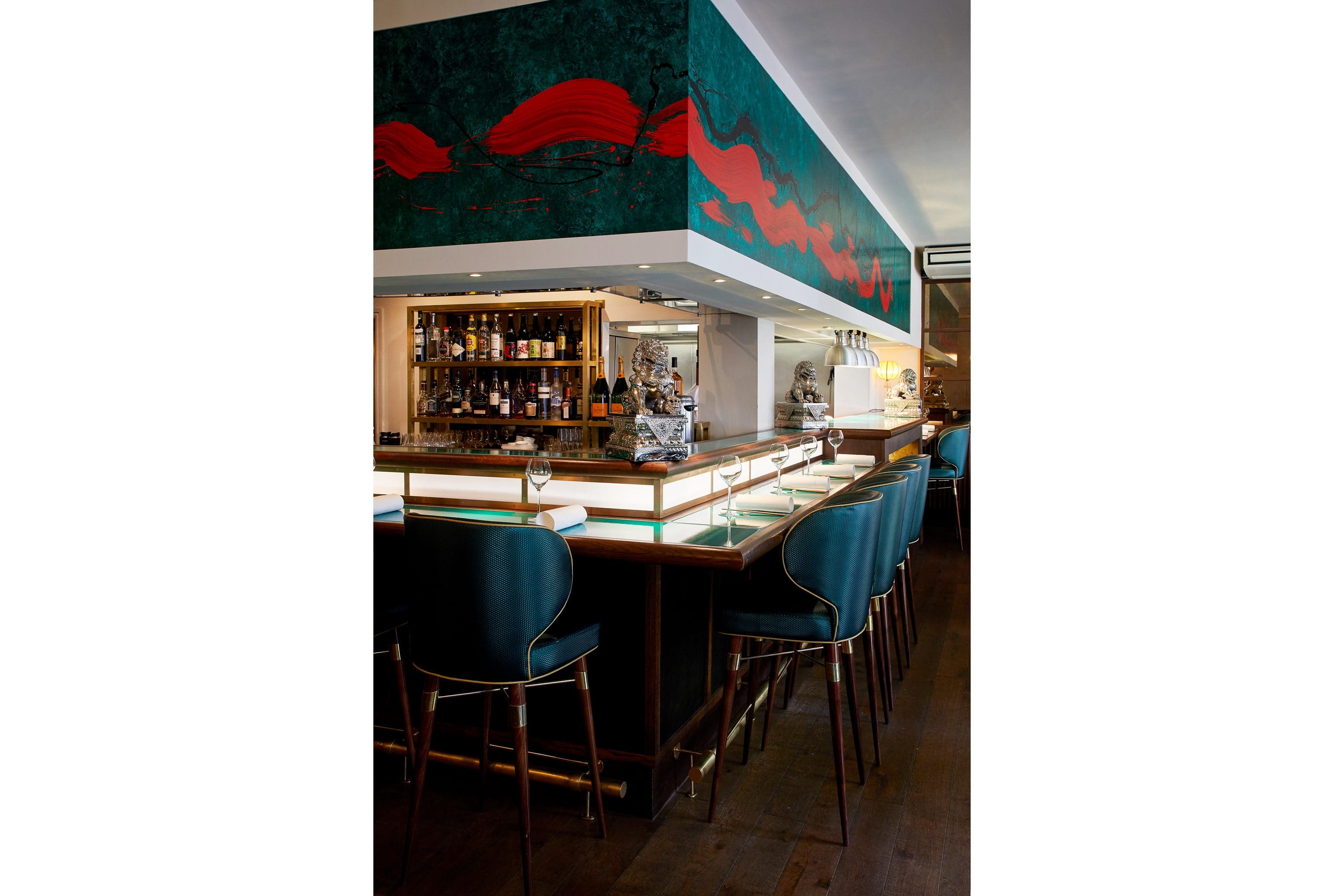 A Qing Dynasty homage
A stone's throw from London's Victoria Station (and Mandarin Oriental Hyde Park, London), A Wong has won critical and public acclaim with its innovative take on Chinese cuisine. To honour Qing Dynasty imperial banqueting, its new festive menu is based on the Confucian ritual of grouping in fives. Sharing dishes allows for a bountiful spread, especially in creations such as seared black lamb with chilli and peanuts, cherry-smoked 'memories of Peking duck', or cod cheek with fermented chilli and scalded Chinese chives.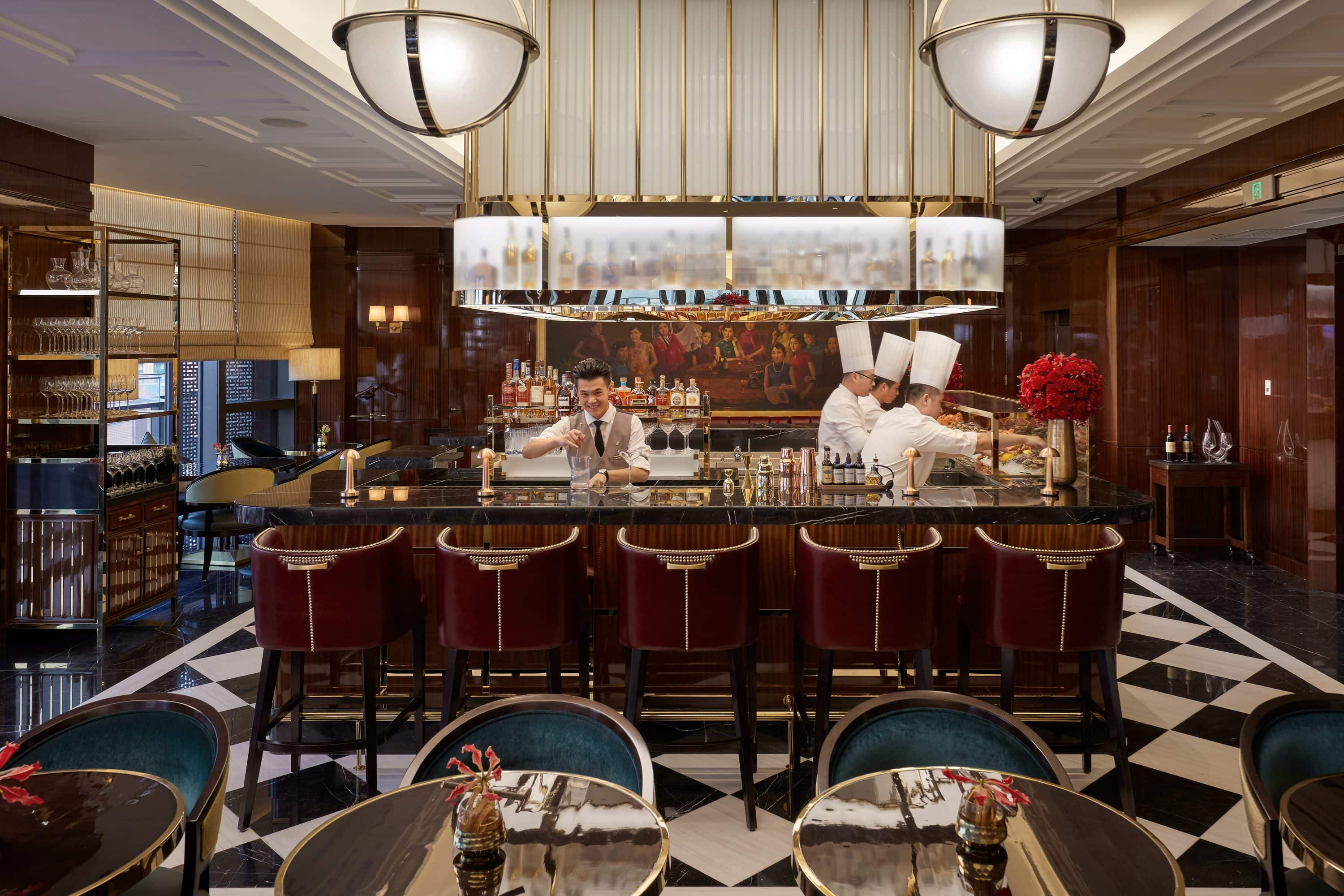 Capital gains

With the Winter Olympics coinciding with the Chinese New Year holiday, those in the Chinese capital have even more reasons to celebrate. At the luxurious Mandarin Oriental Wangfujing, Beijing, a Chinese New Year's Eve dinner lets family and friends reunite to celebrate the arrival of the Year of Tiger. Steamed grouper with spring onion and supreme soy sauce, wok fried wagyu and mushrooms with XO sauce, and dumplings are some of the unmissable lucky dishes.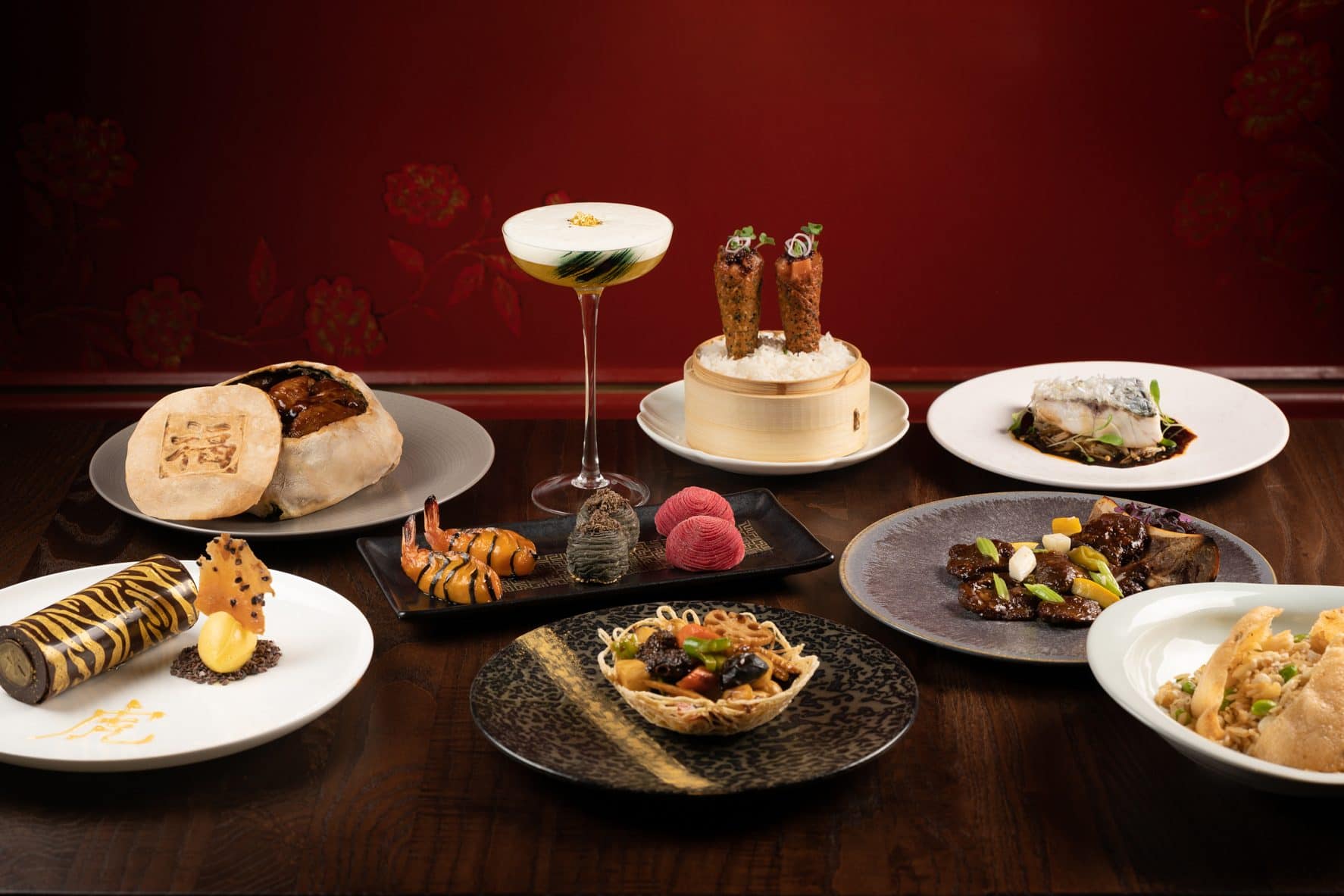 Firecracker finish


 
Hakkasan in Miami is a see-and-be-seen spot known for its pan-Asian cuisine, and a tiger strolling serenely across its website homepage shows that Chinese New Year is taken seriously. In addition to a traditional lion dance celebration, it is serving up a special menu featuring a tiger prawn dumpling and salt-crusted fortune baked chicken. To finish in style, a dark chocolate mandarin sorbet is crafted to look like a firecracker. A short taxi ride from Mandarin Oriental, Miami.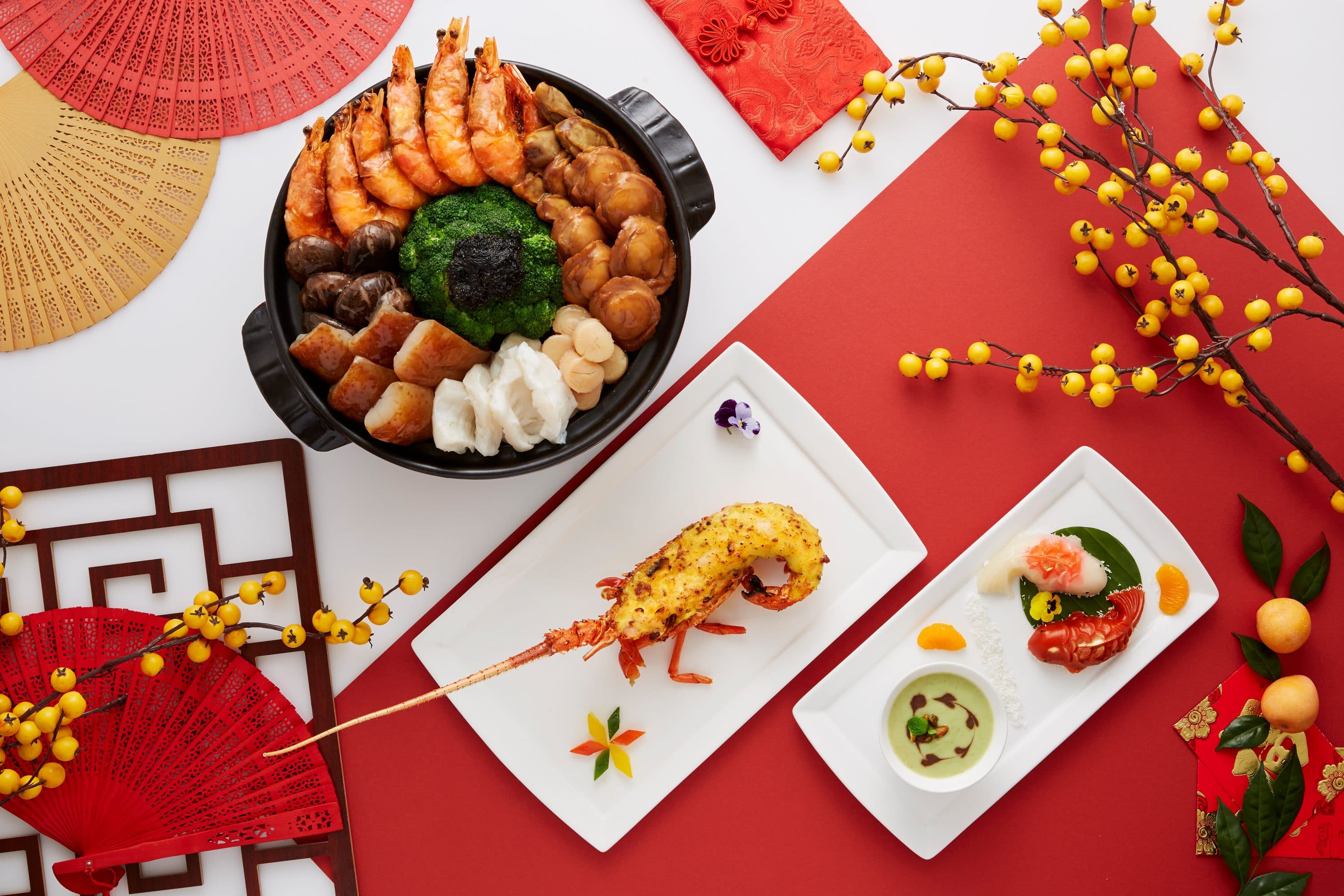 Dim sum delights
The Malaysian capital goes all-out for Chinese New Year, and one of the most important Chinese deities, the God of Wealth, will be on hand to give out traditional red packets to diners at Mandarin Oriental, Kuala Lumpur. Guests will also be wowed by the cuisine at the hotel's Lai Po Heen restaurant, where four menus are on offer: Fortune, Wealth, Prosperity and Abundance. Dim sum fans will love its pan-fried Shanghai dumplings filled with seafood, chicken and crab meat, or moreish steamed buns filled with barbecue chicken.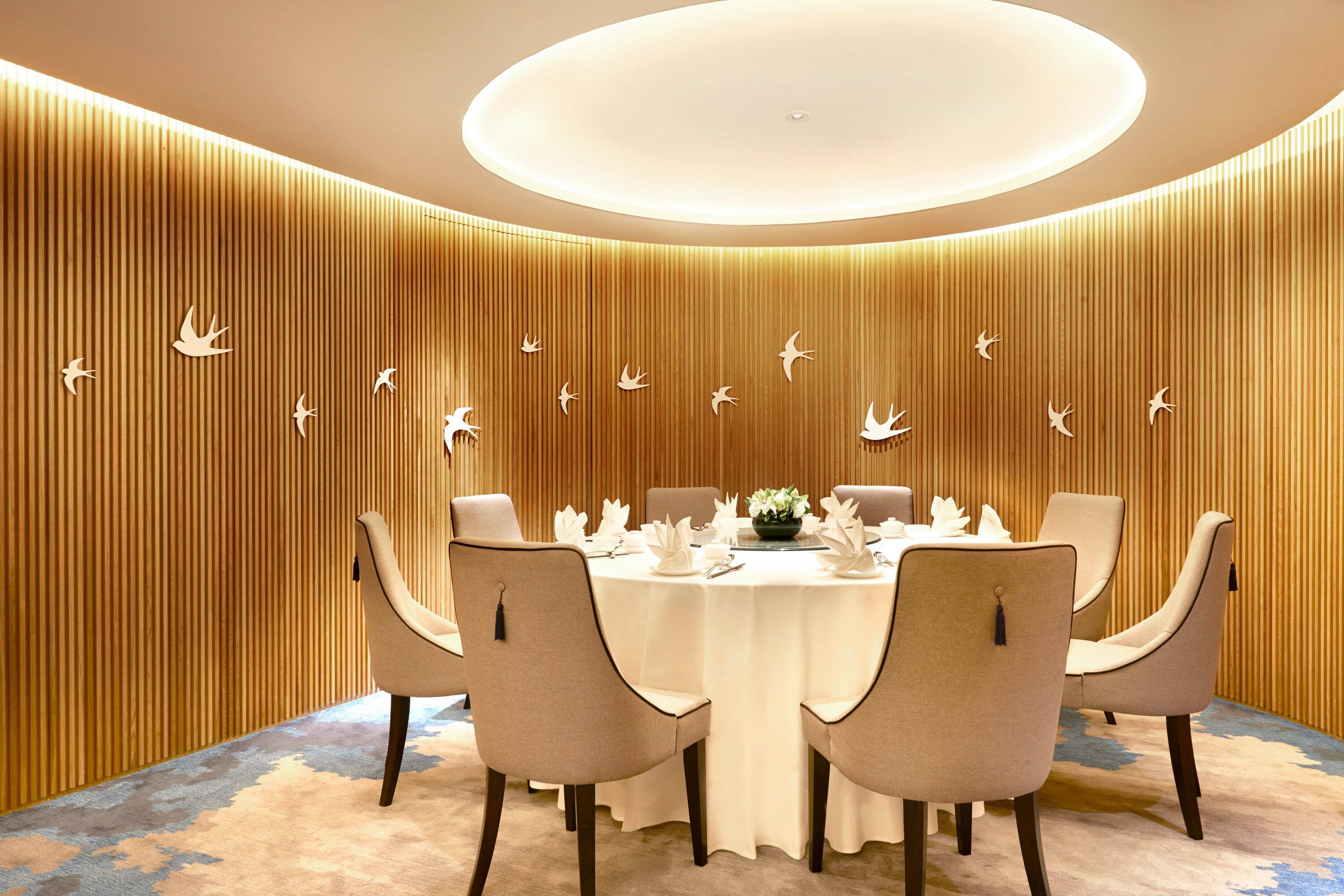 Show-stopping poon choi
Poon choi, also known as pén cài, is a traditional layered Cantonese dish celebrating decadent, auspicious ingredients, served up in a clay pot. At Yàn, in Singapore's National Gallery, sea cucumber, pork tendons, king grouper, abalone, soya chicken and prawns are just some of the 18 ingredients in this epic show-stopper designed to be shared with family and friends. The Luxurious pén cài at Mandarin Oriental, Singapore's Chinese restaurant Cherry Garden is equally decadent, featuring roasted duck, pork belly, lobster and scallops.  A feast for the eyes as much as the stomach, this dish – which historically takes three days to make – is guaranteed to wow.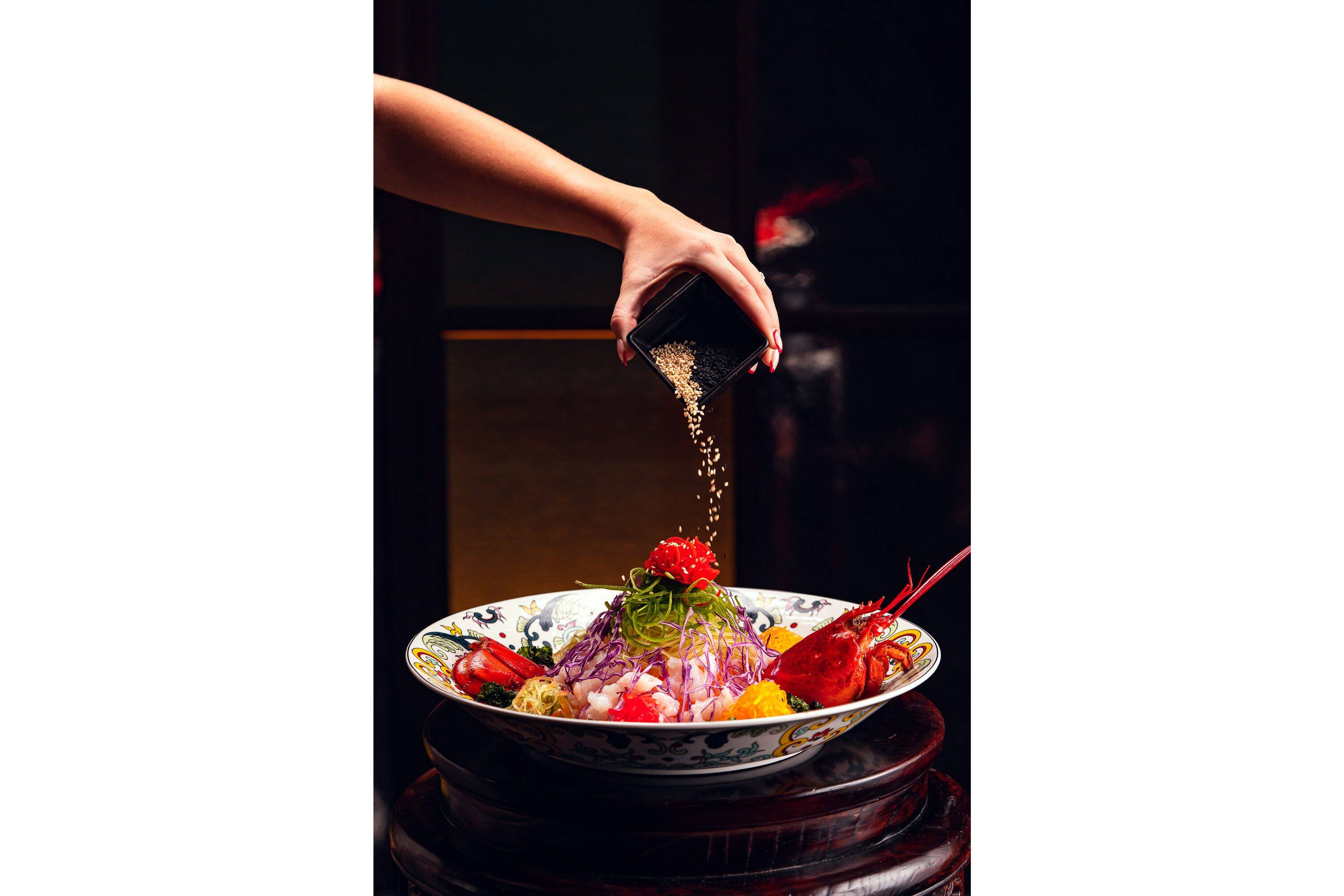 Midtown prosperity
Hutong New York sits in Midtown Manhattan, but the original overlooks Hong Kong's famed Victoria Harbour, meaning that Chinese New Year is always a celebration. Intriguing cocktails feature Chinese herbs and spices, including a tiger-themed creation whose purchase supports the World Wildlife Fund, while menu highlights include an auspicious seafood salad known as lo hei. Families and friends gather round the table to mix ingredients such as peanuts, sesame seeds and radish, all of which represent different hopes including good luck, abundance and wealth. A stroll across the park from Mandarin Oriental, New York.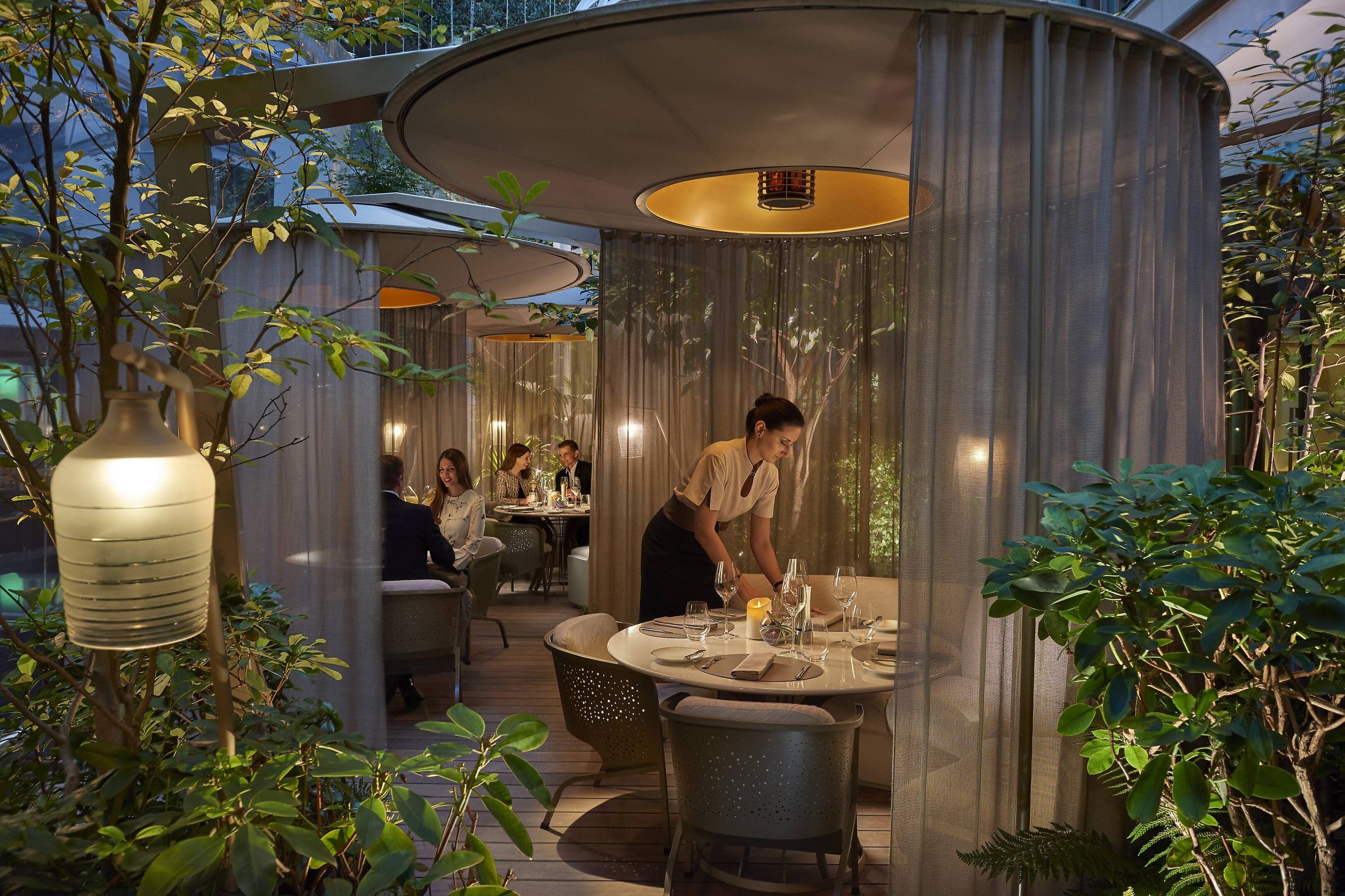 A festive toast in Paris


 
In the City of Light, Mandarin Oriental, Paris is home to the elegant Camélia from chef Thierry Marx, home to locally sourced and sustainable dishes. From 31 January to 4 February, a new version of Camélia's Daily Marx menu is set to feature courses inspired by Asian cuisine and ingredients. The hotel's Bar 8 is also serving up a festive treat with a special 'tiger espresso', combining seven-year Havana Club rum, vanilla syrup, Brazilian coffee and a Chinese spirit called Moutai to brilliant effect.