Doha
Five show-stopping desserts at Gelato
The whimsical Gelato at Mandarin Oriental, Doha delivers on-trend, elaborate frozen desserts with locally sourced ingredients and flavours. Chef Lucas Bonnard and his team of pastry chefs let their imaginations run wild to create a menu that's big on spectacle as well as flavour, meaning you'll be keen to eat dessert first
Nitrogen ice-creamology
What happens when you add liquid nitrogen to a base of cream and sugar? The nitrogen causes the fat and water particles to rapidly freeze, creating an ice-cream sundae with a sci-fi feel. Served in a tall goblet made for sharing (or maybe not), the sundaes come in a host of flavour combinations, and are created before your very eyes. Try the truffle and organic honey (made from the hotel's own beehives, located on a farm just outside Doha city) mixed with date-flavoured popcorn. Another favourite is charcoal and mango ice-cream scoops (the charcoal tastes a little like vanilla) with fluffy cotton candy.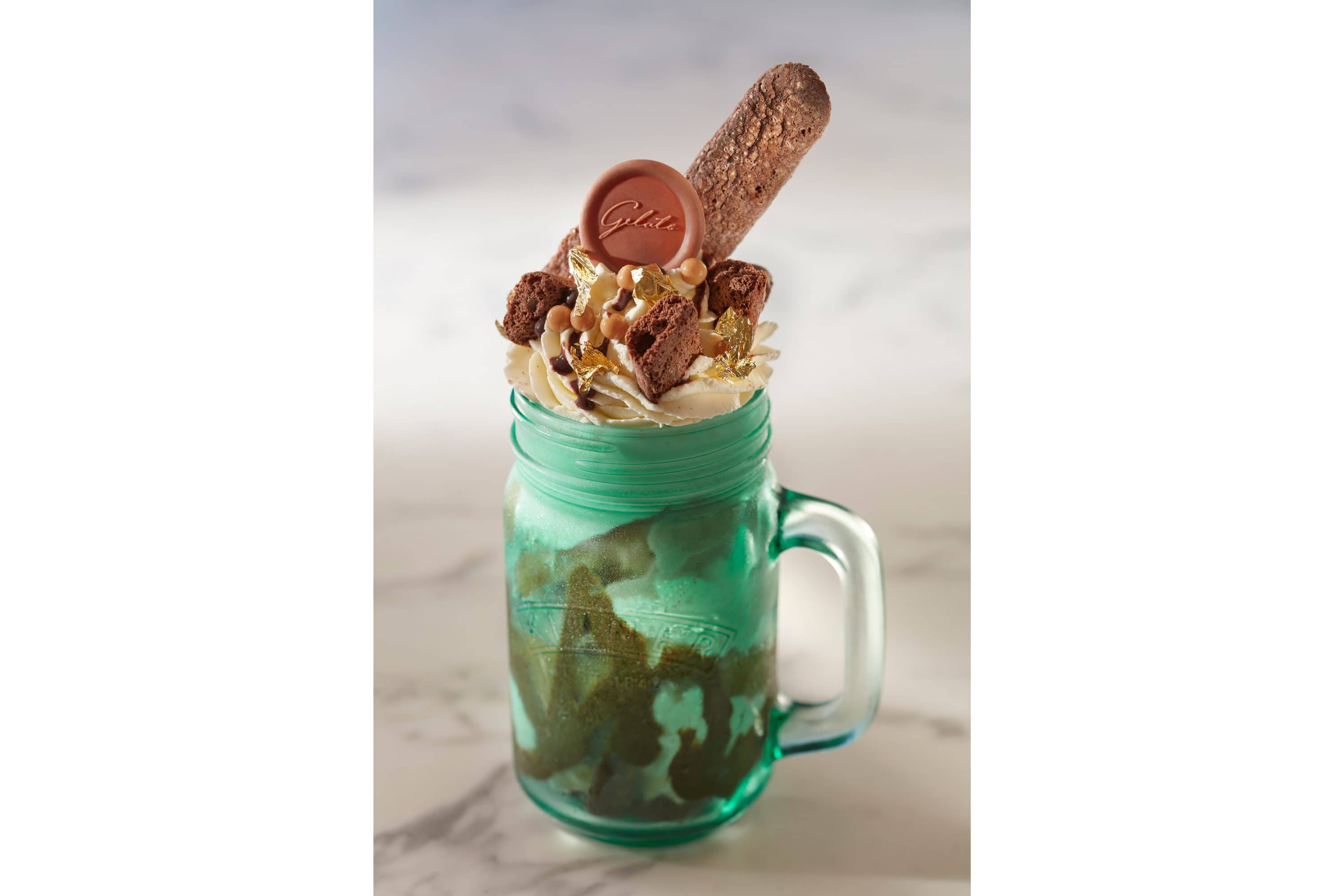 Messy mugs
These mugs are indeed messy, but their contents are works of dessert art. The tall glass is piled high with combinations of sweet (and sometimes salty) creamy and crunchy treats. The Pear Belle Hélène stands out, with its mix of rich 80 per cent Grand Cru dark chocolate and pear confit, topped with a sweeter chocolate sauce, Chantilly cream and crisp ladyfinger biscuits. Looking for something a little more 'local'? The Medjool combines local favourite medjool dates with pear, and layer upon layer of crisp caramelised filo pastry.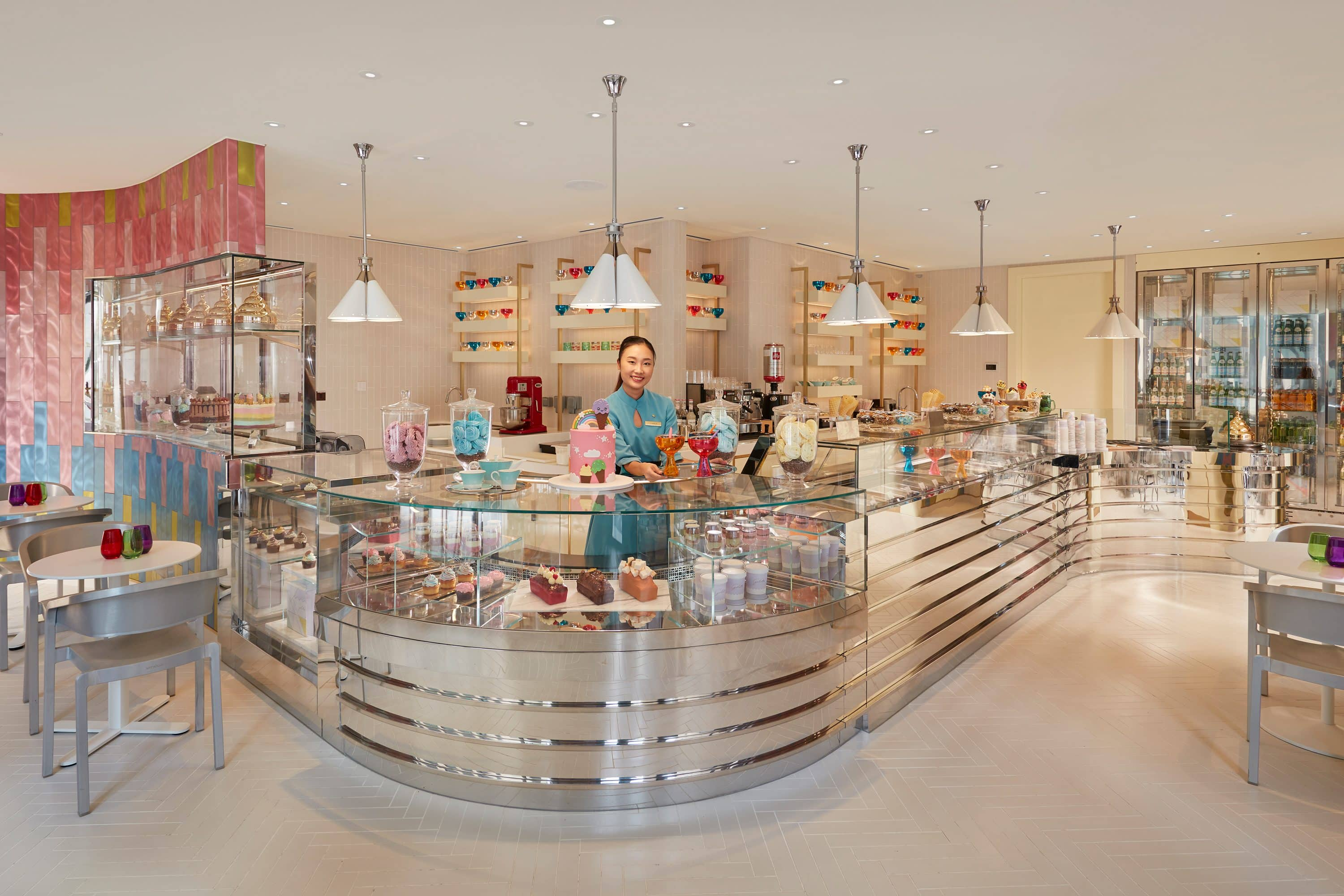 Arabic coffee gelato
One of the most popular gelato flavours in the house is made from Arabic coffee: a traditional Qatari beverage that's often served as a welcome gesture. Gelato serves it up in ice cream form – smooth and rich, with a hint of sugar and a jolt of caffeine. Of course, you can take it away in a tub or cone like any traditional ice cream, but why not eat-in and enjoy it as you might a cup of coffee: with crepes, cakes or colourful French-inspired pastries.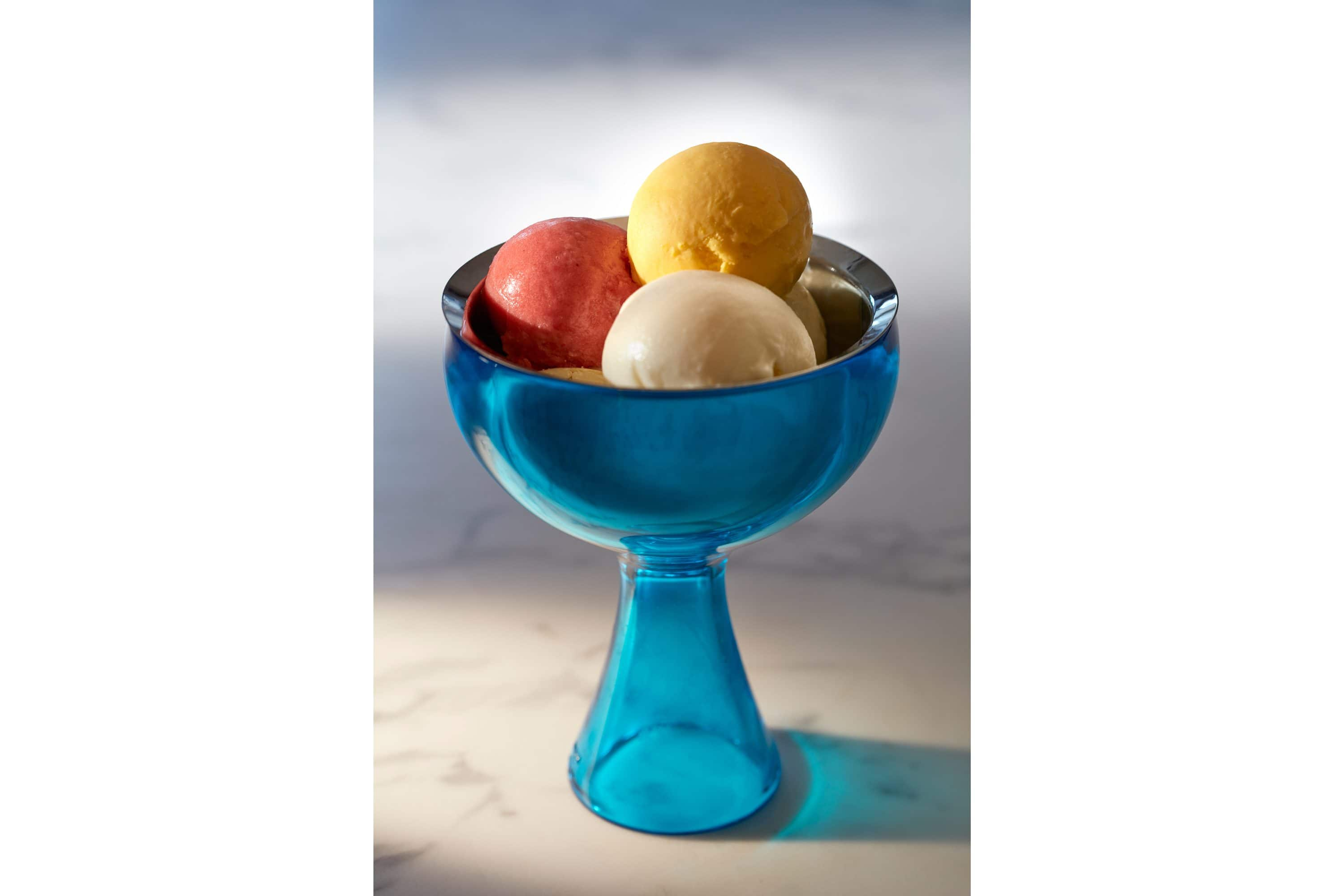 Vegan gelato
With more and more diners looking for meat- and dairy-free alternatives, Gelato has come up with its own vegan take on ice cream. Replacing eggs, cream and milk with plant-based ingredients, this rich chocolate gelato and peanut butter version has the vegan (and just as importantly, the non-vegan's) taste-test seal of approval.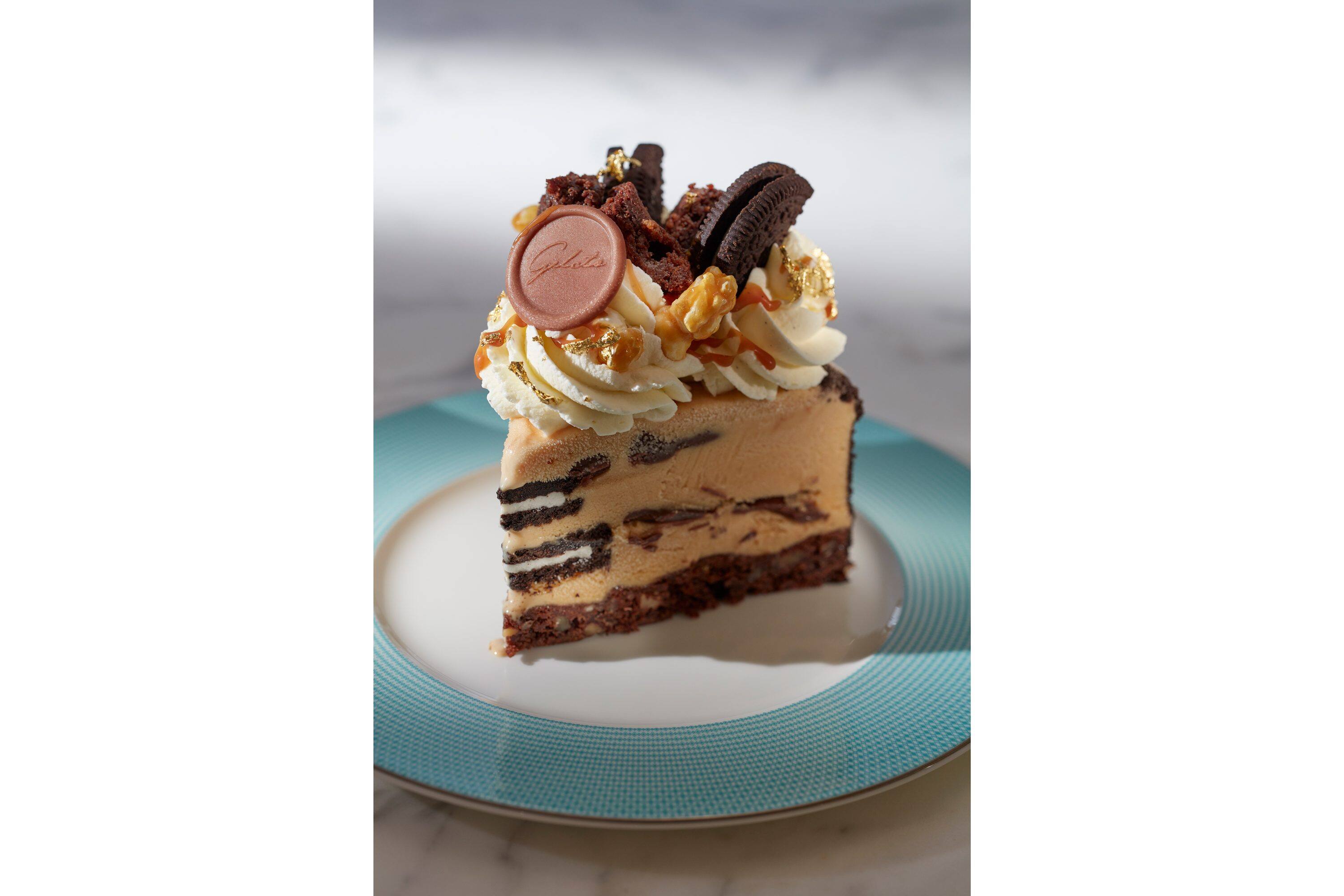 Qatari gelato cake
When it comes to show-stoppers, this is the gold standard of cakes, not just for its flavour and stunning presentation, but because it is literally topped with gold. Eighteen-carat gold leaf adorns this locally inspired creation of rich, dark chocolate gelato sandwiched with layers of organic honey sponge. You can buy this masterpiece by the slice, or take home the whole confection – perfect for a party.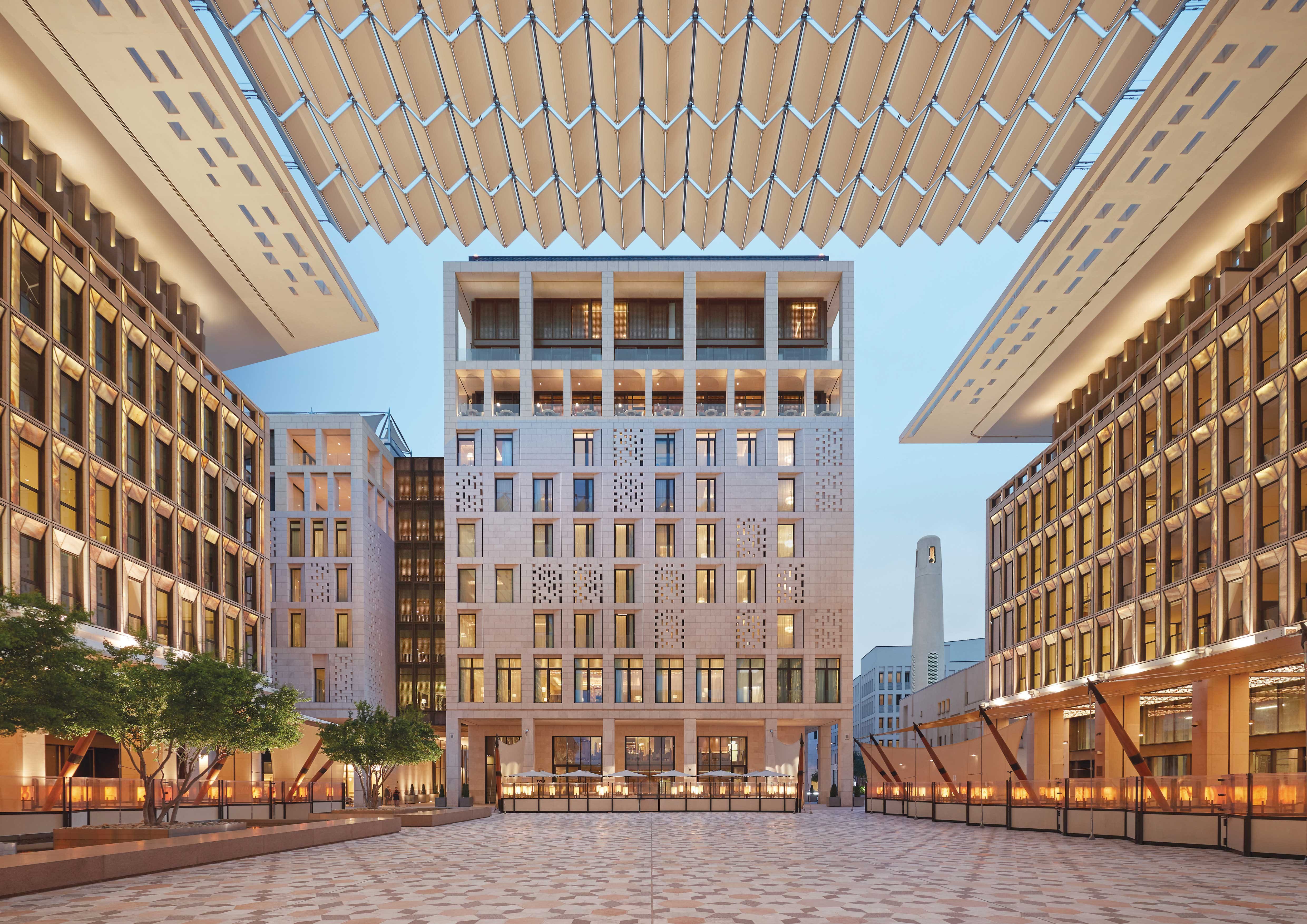 Come Stay with Us
Mandarin Oriental Doha
Barahat Msheireb Street, Msheireb Downtown Doha , Doha PO Box 23643,, Qatar
+974 4008 8888