Dubai
Around the world in five Dubai restaurants
Rumours have been swirling for the past few years that the lauded Michelin Guide is set to land in the UAE, and with such high standards and international flavours from some of the world's best chefs, it certainly seems likely. In fact, the emirate already rivals London or New York for its culinary credentials, and with its international appeal as a destination for living, working and holidaying, you truly can eat the world on plate in Dubai. Here are five suggestions on where to dine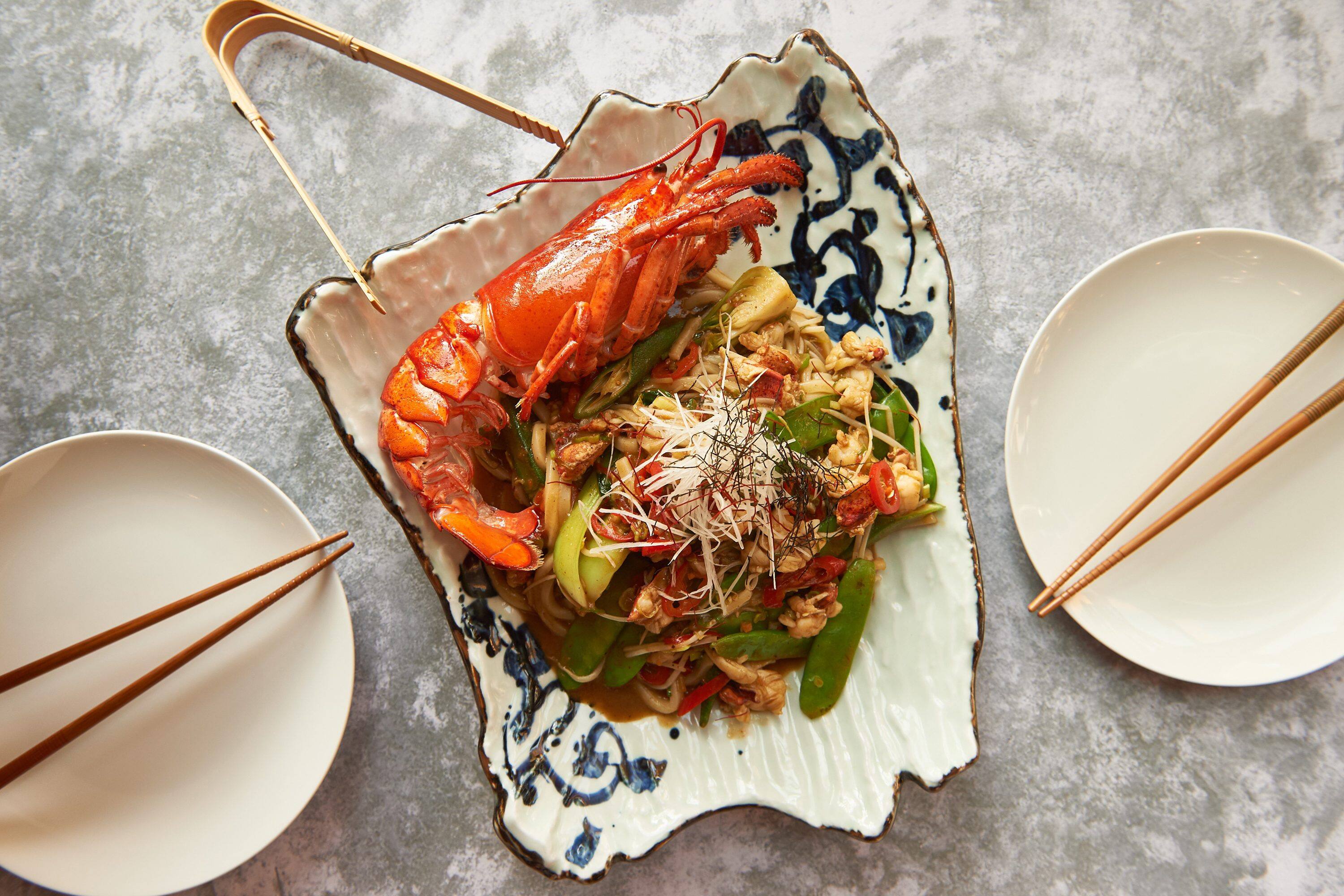 For Japanese: Netsu
You could easily be mistaken for thinking you'd walked into a lofty restaurant in Osaka (or Downtown Manhattan) when entering Netsu, the brainchild of chef-owner Ross Shonhan. It's got a contemporary warehouse feel with polished concrete juxtaposed with sake barrels giving a decidedly eastern impression. Then your eye catches the surge of bright orange flames erupting from the central open kitchen. This is warayaki-style cooking, where rice straw is used to feed the open fire grill. The menu is distinctly Japanese – echoed by the graphic kabuki artwork adorning the walls – but also features hints of Korea too in dishes such as a the spicy bibimbap rice bowl. But it would be remiss not to sample the ample sushi selection lovingly prepared by chefs in a further open kitchen, and the wagyu beef shortrib cooked over the theatrical grill. Catch the attention of Sourav Dutta, Netsu's resident sake sommelier for a masterclass in the Japanese spirit – and a pairing for each course.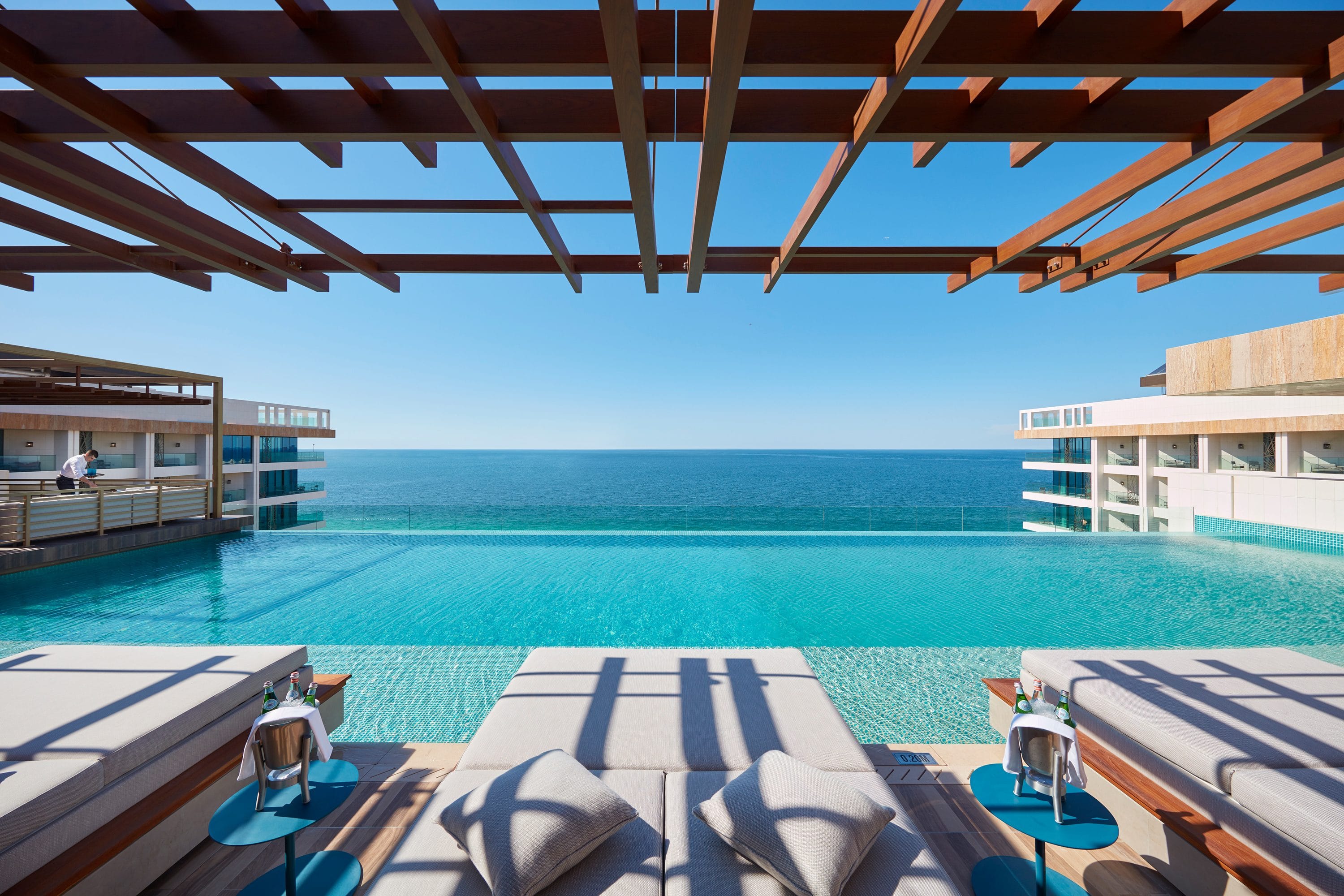 For Portuguese: Tasca
Perhaps the best positioned restaurant in Dubai, Tasca, on the top floor of Mandarin Oriental Jumeira, Dubai has views of both the glistening gulf and downtown Dubai's equally shimmering skyline. Snag a table on the terrace next to the rooftop infinity pool at sundown to watch the sun disappear over the horizon, and order a feast of small plates from the menu. As with Belcanto or Cantinho do Avillez in his native Portugal, chef José Avillez brings the best of contemporary Portuguese cuisine together at Tasca – along with an extensive list of hand-picked Portuguese wines. Try the fresh and zingy cured and marinated seabass, and indulgent truffle wagyu tartare, washed down with a signature Oxalá cocktail made with port, cinnamon and ginger ale.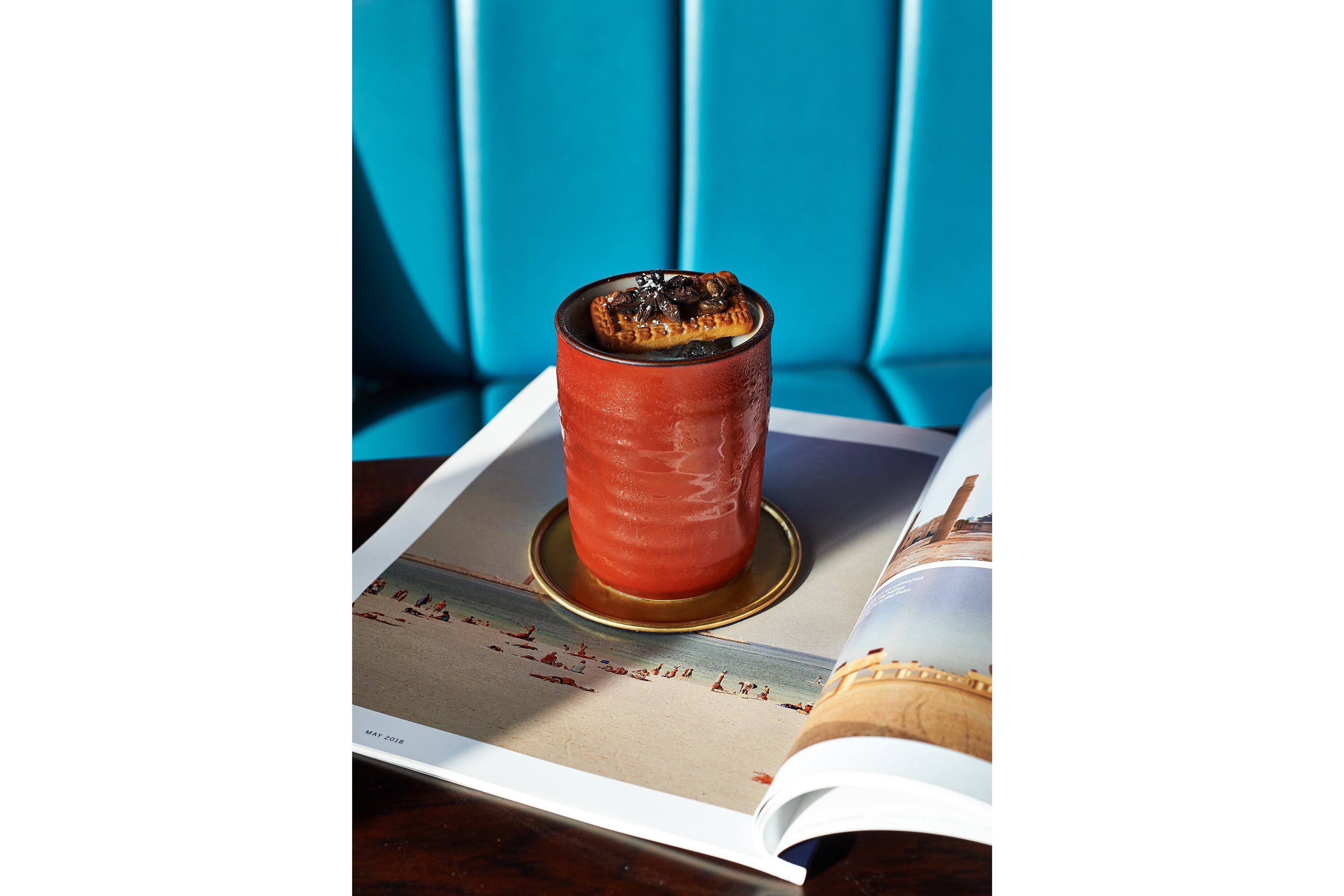 For Indian: Masti
Laid-back beach by day, glam gourmet hot spot by night, La Mer – less than a five-minute taxi ride from Mandarin Oriental Jumeria, Dubai – has become the go-to for those seeking cool beach club vibes paired with high-end shopping and stand-out dining credentials. Masti (meaning 'fun and mischief') seems aptly at home with its seductive almost members' club feel, but this Indian-inspired restaurant is exclusively for everyone. The plates here are ideal for sharing, such as the black bass ceviche with crispy plantain, seriously good lamb chops, and pulled tandoori chicken bao. Come for the spice, and stay for the cocktails expertly served by arguably the nattiest looking waiters in Dubai.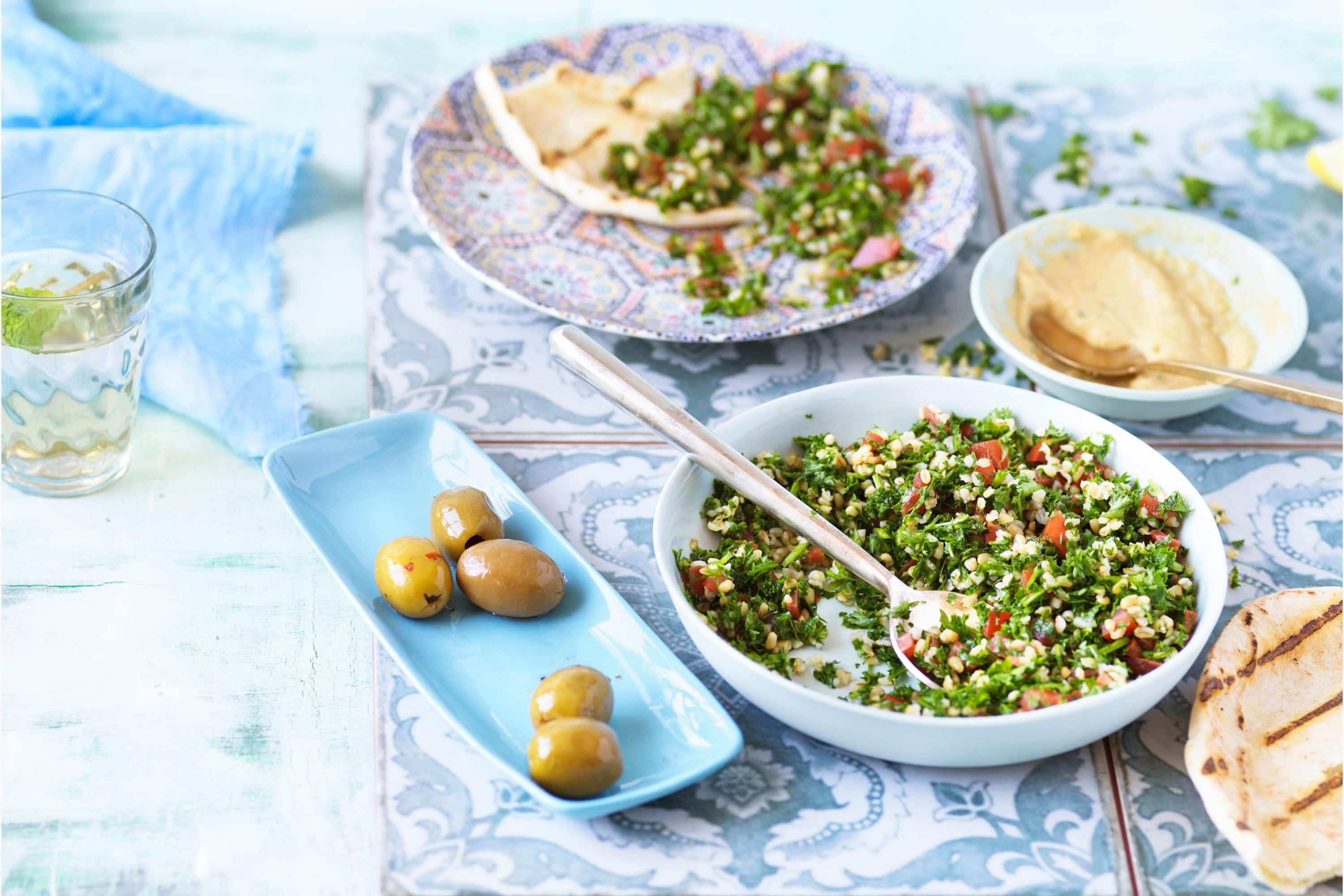 For Emirati: Arabian Tea House
If you're looking for a taste and feel of authentic Dubai, then explore the narrow streets of the Al Fahidi historical neighbourhood. The buildings here are some of the oldest in the Emirate and have been restored along with their impressive barajeel (air towers). After looking around the boutique art galleries and local craft shops, take solace from the sun and heat at the Arabian Tea house. Ask for a seat at one of the curtained tables and dine on classic Arabic mezze dishes including hummus, tabbouleh, moutabal, and falafel along with freshly made flatbreads – take a glance in the tiny bakery kitchen to see them being made – all housed in the prettiest of courtyards.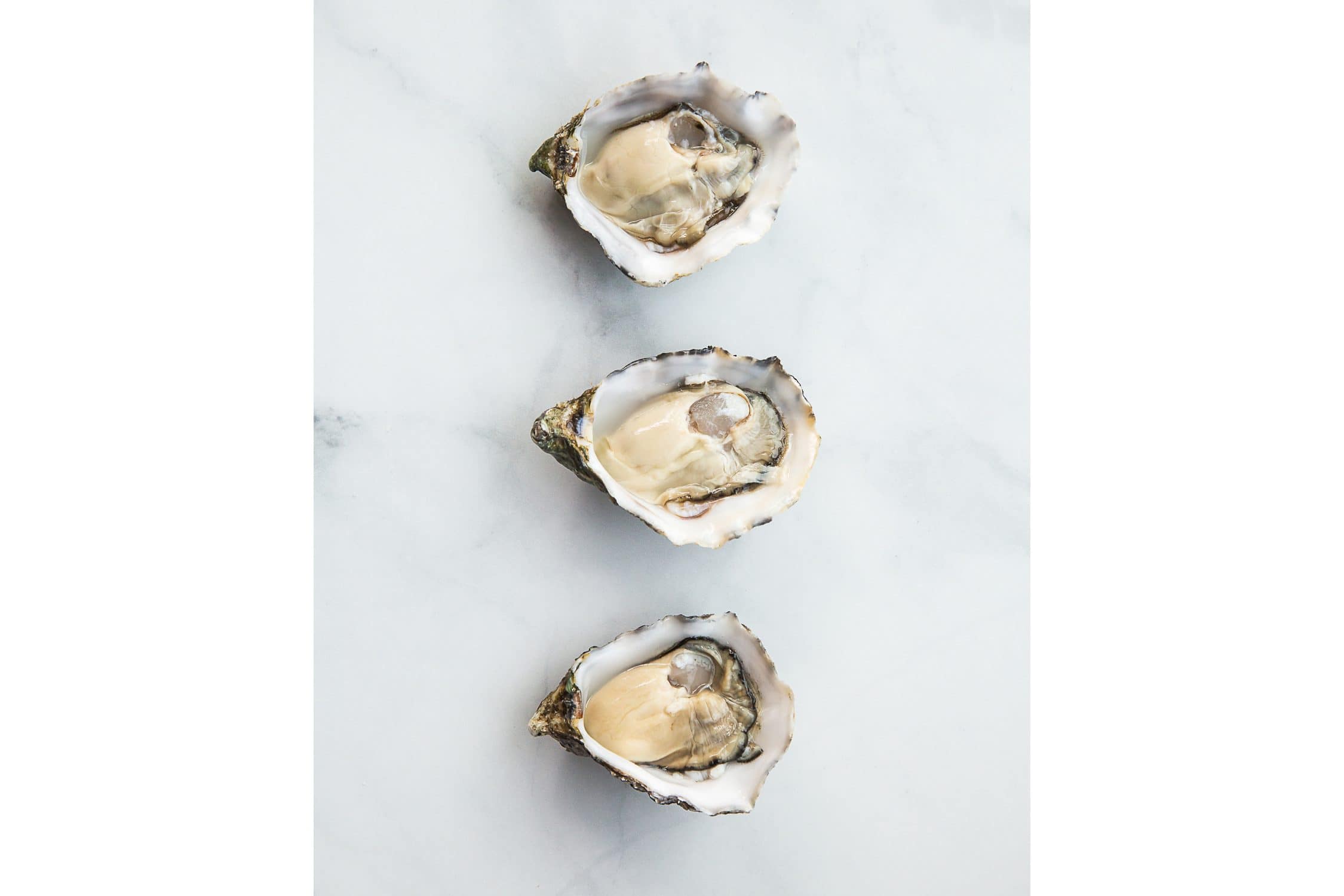 For a little bit of everything: The Bay
There's no denying that when it comes to eating out, it can be hard to please everyone. That's where The Bay comes in with its laid-back Californian vibe. The ocean-side terrace is the place to sit as you feast on eggs Benedict while the sun rises, or stop by at lunch for crispy stone-baked pizzas and light and fresh greek salad, salmon and seabass ceviche or Gillardeau oysters. You'll also find many more dishes on the menu inspired by the Mediterranean including gluten-free and Paleo options. Grab an expertly crafted flat white to-go, along with a beautifully decorated keepsake bottle of virgin olive oil from the shop.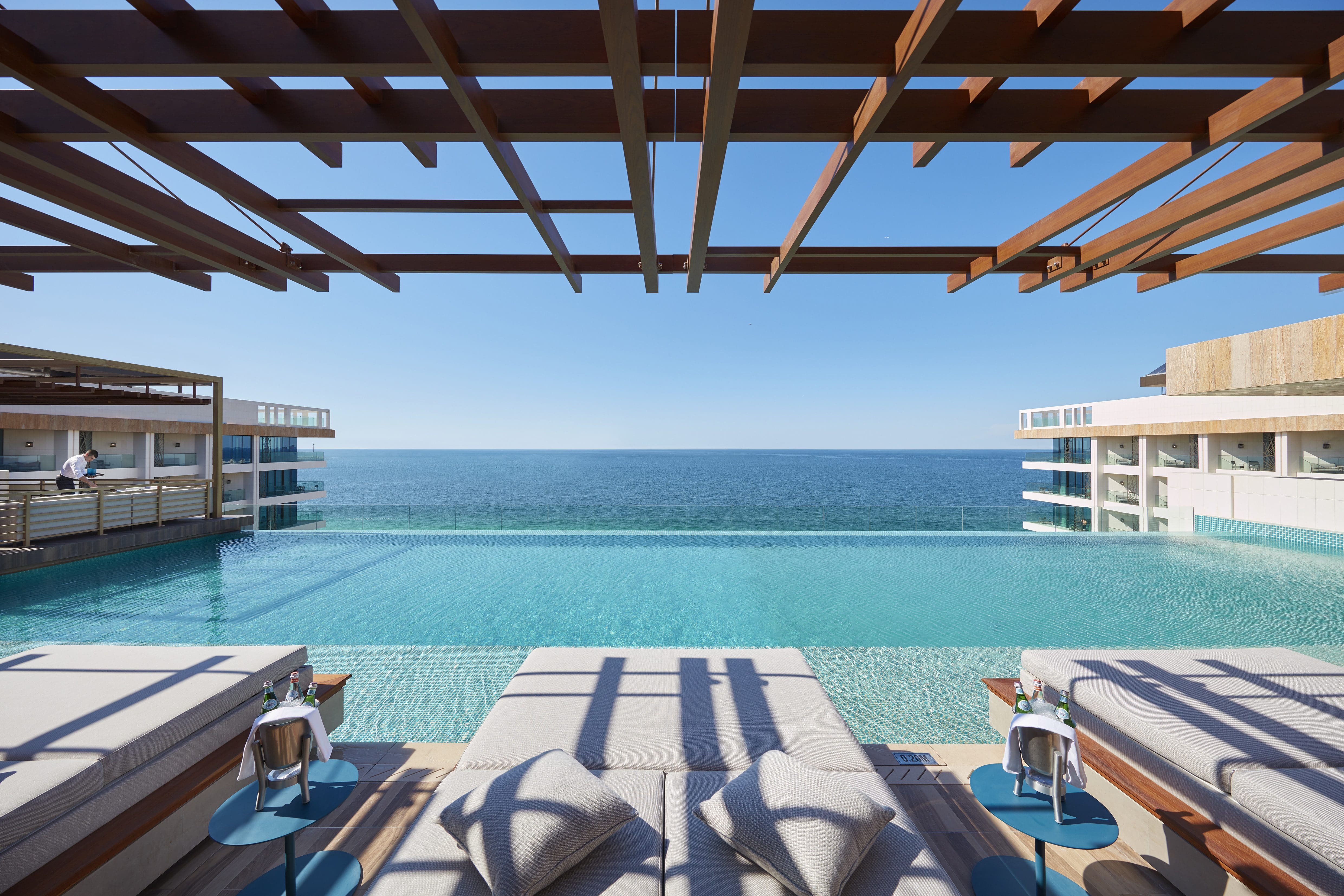 Come Stay with Us
Mandarin Oriental Dubai
Jumeirah Beach Road, Jumeira 1, PO Box 62092 , Dubai , United Arab Emirates
+971 4 777 2222