Macau
Where to eat in Macau
Macau is a place that – on the surface at least – overflows with glamorous excess. A minuscule city on the cusp of the Pearl River Delta that deals in high rollers, big money and ever-multiplying casino resorts. But beyond the baccarat tables and Baccarat Crystal, Macau, a Special Administrative Region (just like its neighbour Hong Kong, an hour's ferry ride away), boasts rich culinary experiences in every corner. You'll find time-honoured family businesses tirelessly selling their handmade wares, and refectories where classic Macanese dishes still reign supreme. Here are some ideas for where to eat the next time you check into the non-gaming oasis that is Mandarin Oriental, Macau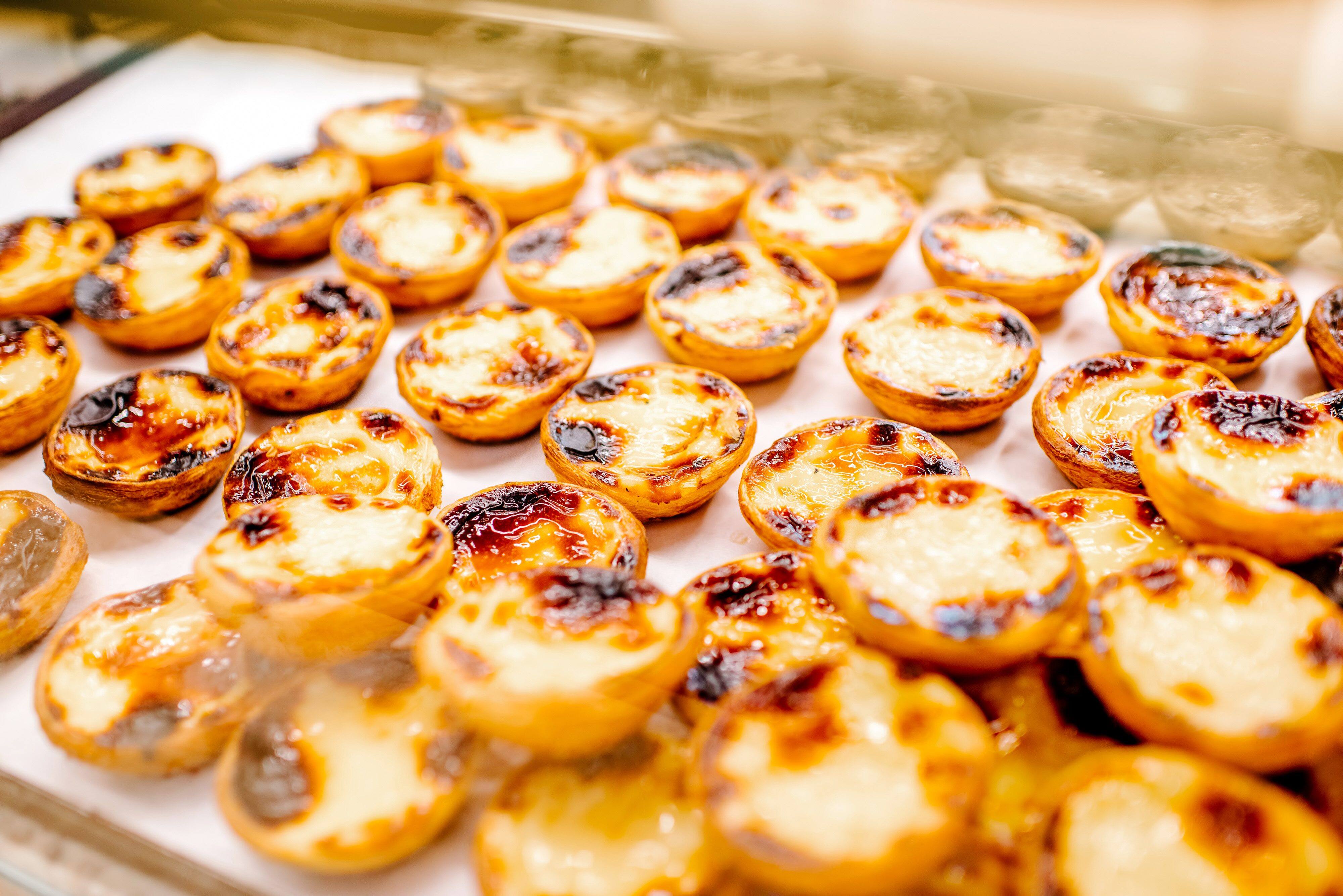 For satisfying a sweet tooth
It would be remiss to visit Macau and not try one of its most well-known snacks – pastel de nata, or Macau's answer to egg custard tarts, a hybrid of the Portuguese version and the English custard tart with delightfully caramelised top and flaky pastry (pictured above). Here, two rival stores continue to fight it out for the recognition of serving the city's best rendition. Lord Stow's Bakery, whose creator Andrew Stow was credited with the original hybrid creation, continues to serve legions of eager tourists while Margaret's Cafe E Nata (opened by Stow's ex-wife on the other side of town) fights the good fight. Try both and decide for yourself.
If you head to the latter, don't forget to stop at nearby Koi Kei Bakery (many branches have sprung up along Rua de Saint Paulo) for a few packages of their famed beef jerky, which make for great souvenirs and in-between-meal snacking.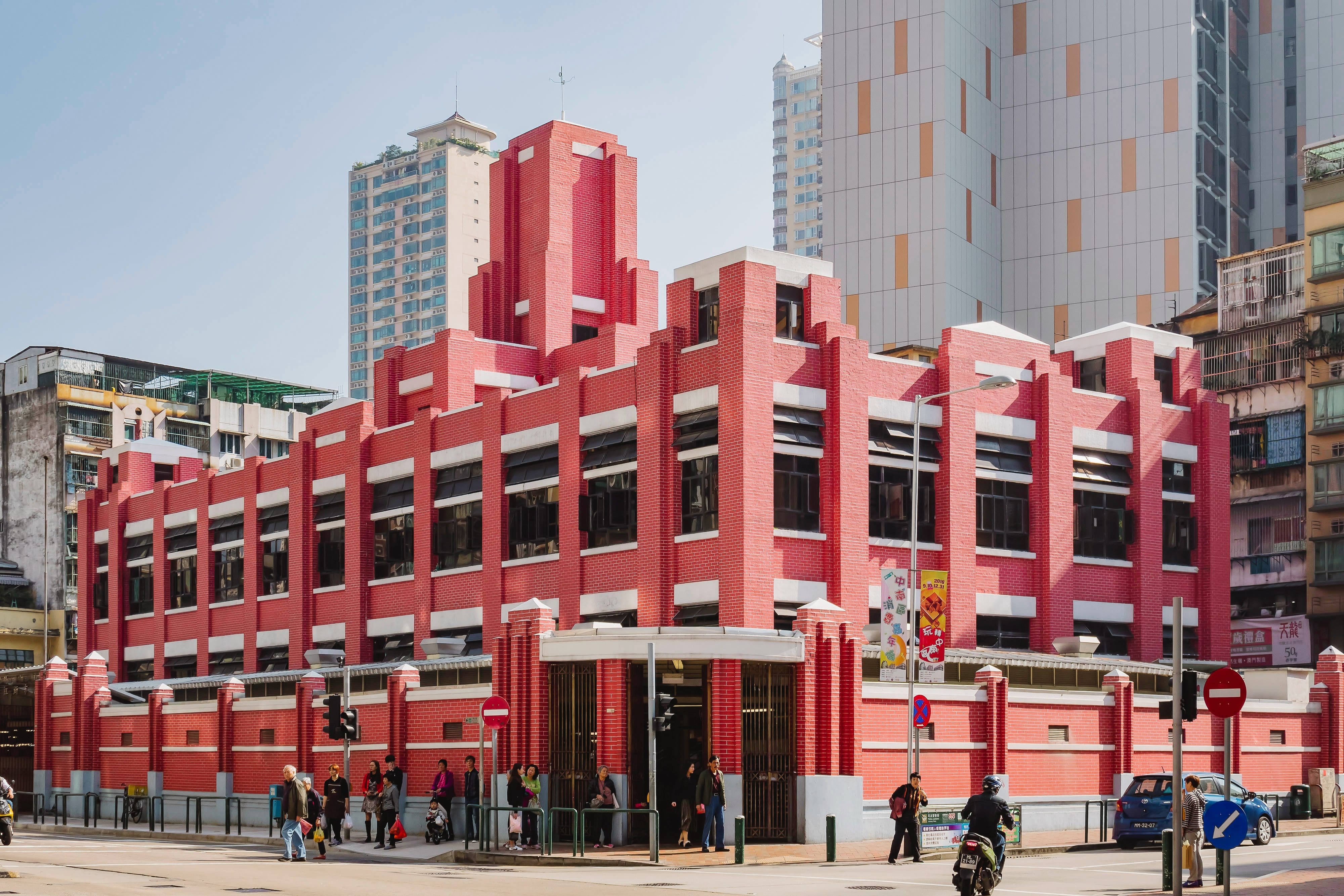 For a wet market experience
The Red Market (pictured above), on Almirante Lacerda, is a pleasantly sun-faded building that was constructed with redbrick in 1936. Set over three storeys, the market is where most Macanese (including chefs) source fresh local produce, from daily bean curd to seasonal vegetables, esoteric Asian herbs and fresh fruits and coconut milk. The white-tiled walls and red lampshades are quintessential wet-market icons and worthy of experiencing now, as rough-around-the-edges places like this, will no doubt be phased out in the years to come.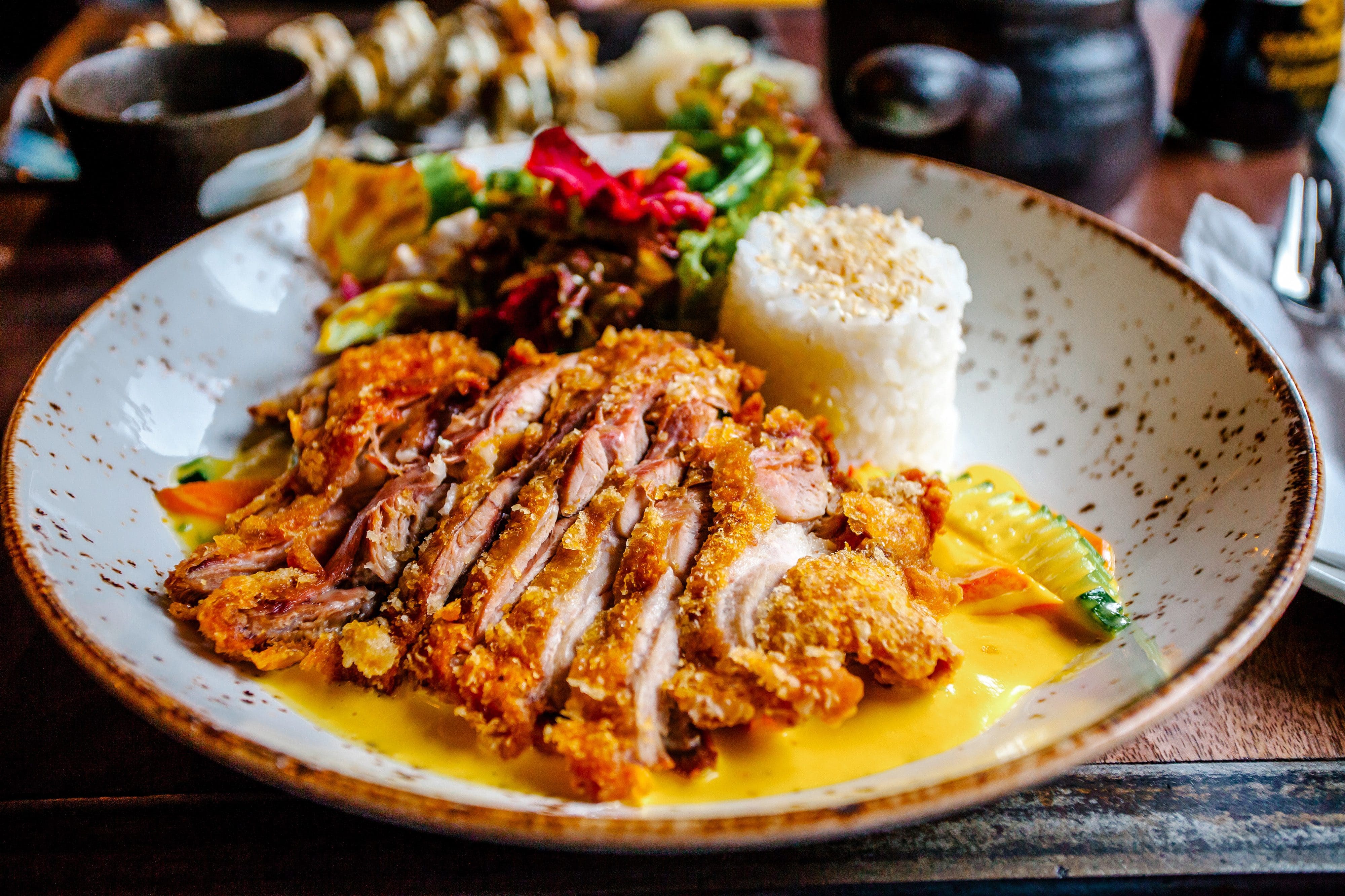 For classic Macanese dishes
There are a few more to try for excellent Portuguese and Macanese food (pictured above). Riquexó is a Macanese favourite. The Palma family, who have run this humble restaurant for the best part of 35 years, are known for their warmth and their centenarian matriarch, Senhora Aida de Jesus. Riquexó, which means 'rickshaw' in Portuguese, serves up quintessential Macanese and Portuguese dishes, from the comforting minchi (a ground pork, potato and onion dish seasoned with soy sauce) to their secret recipe curry chicken, which has a sweeter tinge and no coconut milk. Eating here, you'll realise there's more to Macanese food than the usual African chicken (an unofficial national dish).
Closer to the famed Ruins of St Paul's is Mariazinha, another beloved family-run restaurant specialising in hearty Portuguese food. Keep an eye on their Facebook page, where cheerful updates are posted frequently about their daily specials – from classic arroz de pato (duck rice) to roasted suckling pig with black pepper sauce.
On the other side of town, make sure you visit António – a local institution that has been around for over a decade. Big flavours feature in dishes such as the seafood stews, and sautéed clams with olive oil, garlic, white wine and coriander, which simply begs for crusty bread. The affable António himself often walks through the restaurant, rubbing shoulders with regulars and sharing glasses of port to make merry.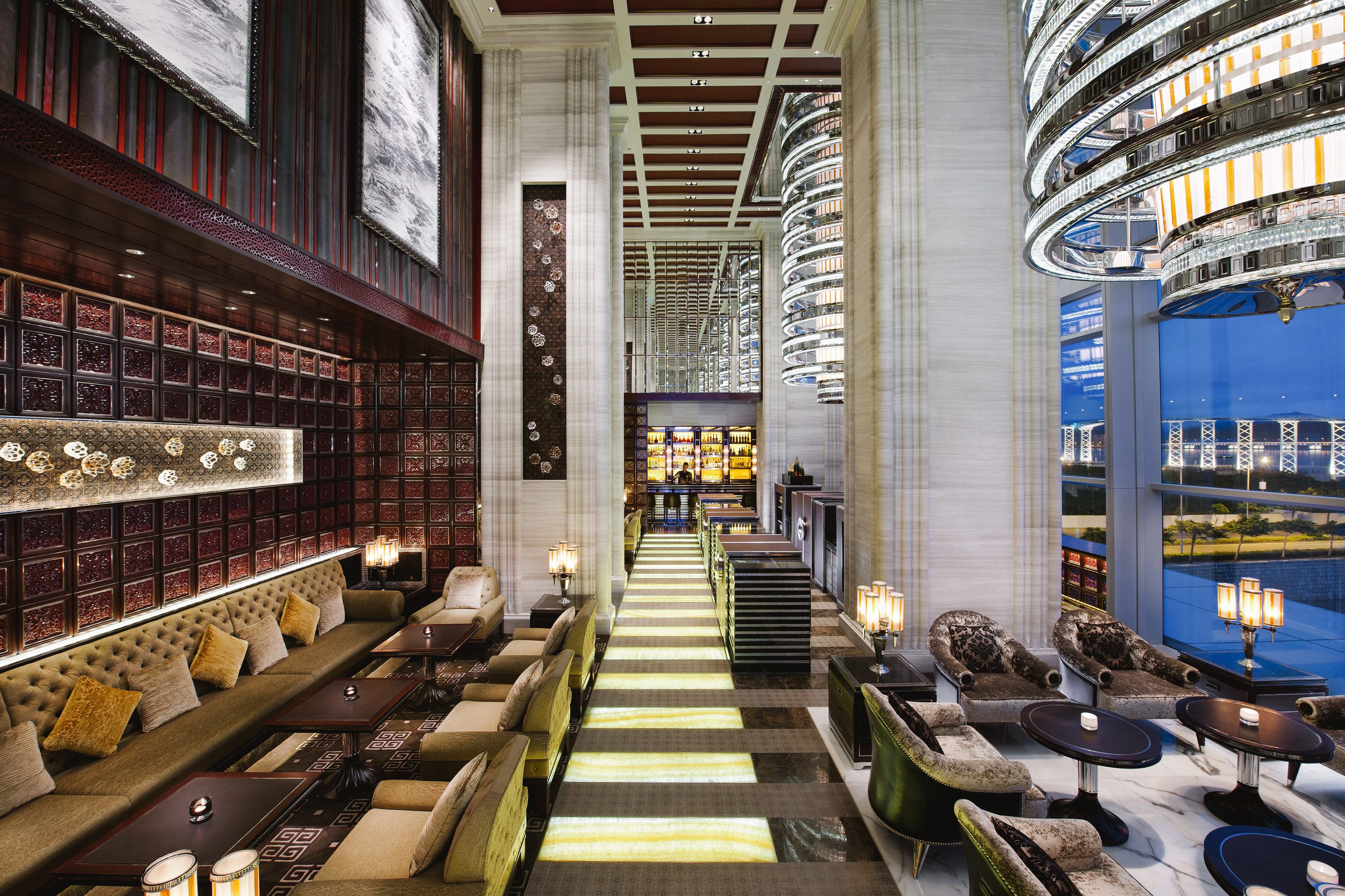 For a drink that speaks of Macau
Looking for somewhere special to enjoy a drink after sampling all that delicious food? Overlooking the skyline through floor-to-ceiling windows, Mandarin Oriental, Macau's Vida Rica Bar (pictured above) remains one of the finest places in the city to imbibe, and their cocktail menu joyfully includes drinks that will give you a taste of Macau. Look out for the lotus icon next to the cocktail options, which signifies drinks that are inspired by the local environment and Asian heritage. You might opt for The Ruins of St Paul, which combines London Dry gin, chamomile tea, lemongrass, lychee juice, sesame cordial, cinnamon syrup, lemon and mint. Not into cocktails? Check out the extensive wine list for some premium Portuguese vinho verde or a glass of Quinta do Piloto moscatel.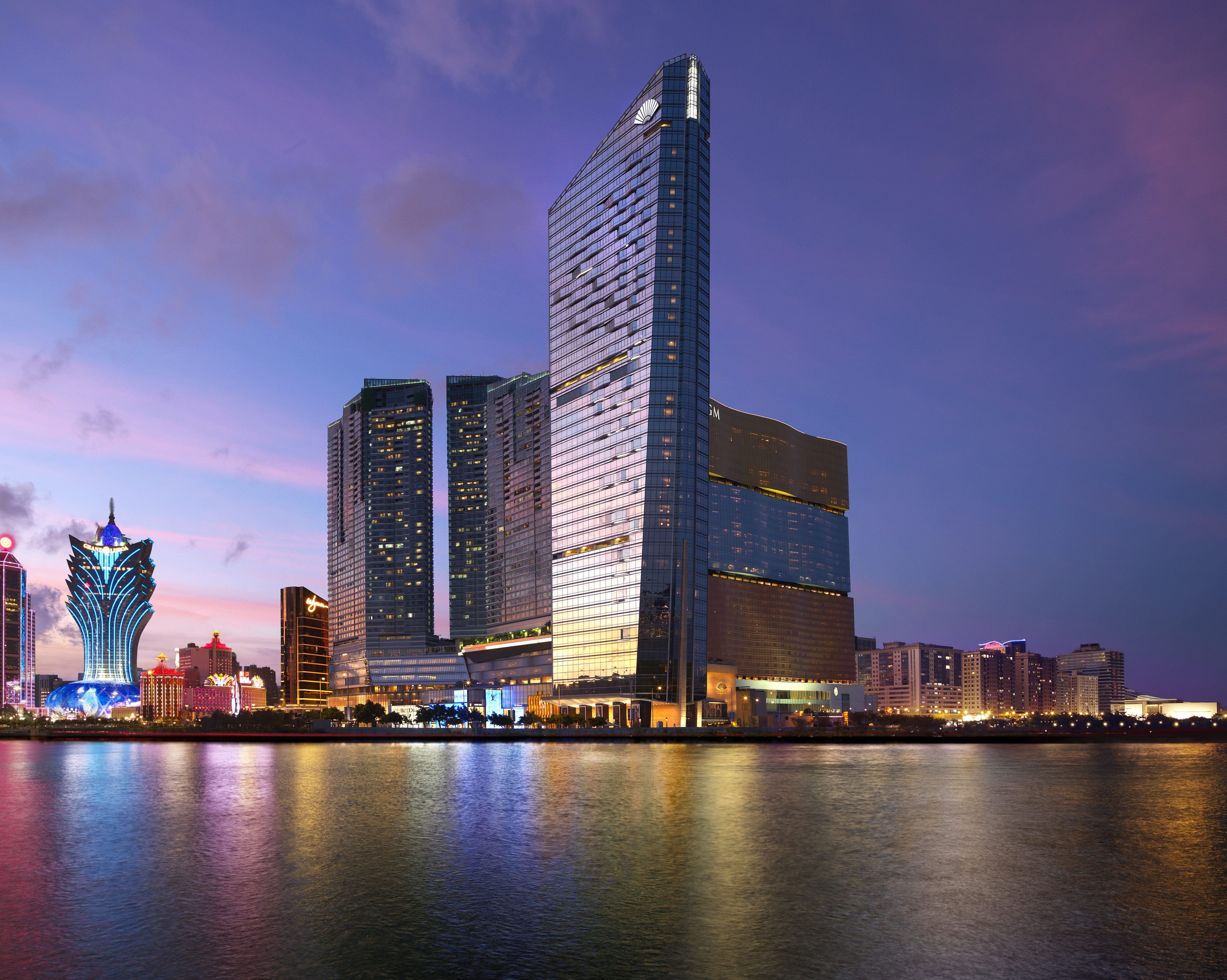 Come Stay with Us
Mandarin Oriental Macau
n.945, Avenida Dr. Sun Yat Sen , Macau , China
+853 8805 8888