Munich
Six of the best bars in Munich
Munich is synonymous with beer. The much-celebrated Oktoberfest, its historical beer halls, and world-famous breweries underline the city's sedulous dedication to hops and malt. But there is more to supping in the city than this, with some truly excellent cocktail, gin, whisky and wine bars serving drinks from both regional and international distilleries and winemakers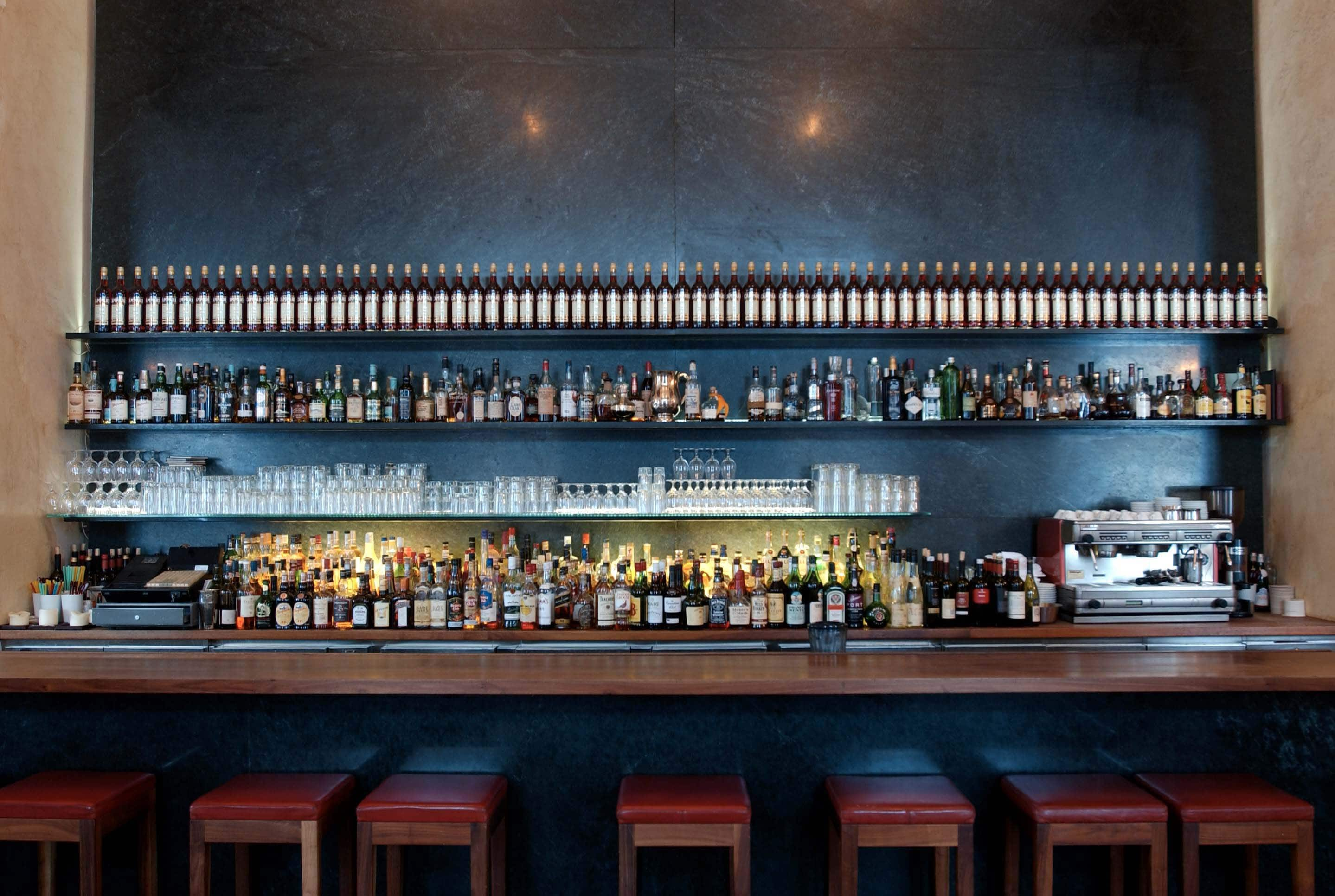 Schumann's
Touted as one of the finest in the world, a list of Munich's best bars wouldn't be complete without Schumann's. Charles Schumann is the most eminent bartender in the country, a film star, model and author, and his drinks are legendary. Visitors range from Munich's celebrity elite to passers-by keen to enjoy a good drink at the end of the working day. For something even more special, check out Schumann's bar within the bar, Les Fleurs du Mal, with its centrepiece nine-metre long walnut table, hewn from a single tree.
What to order: Keep it simple, try a Negroni. It's a classic, and it's made exquisitely here.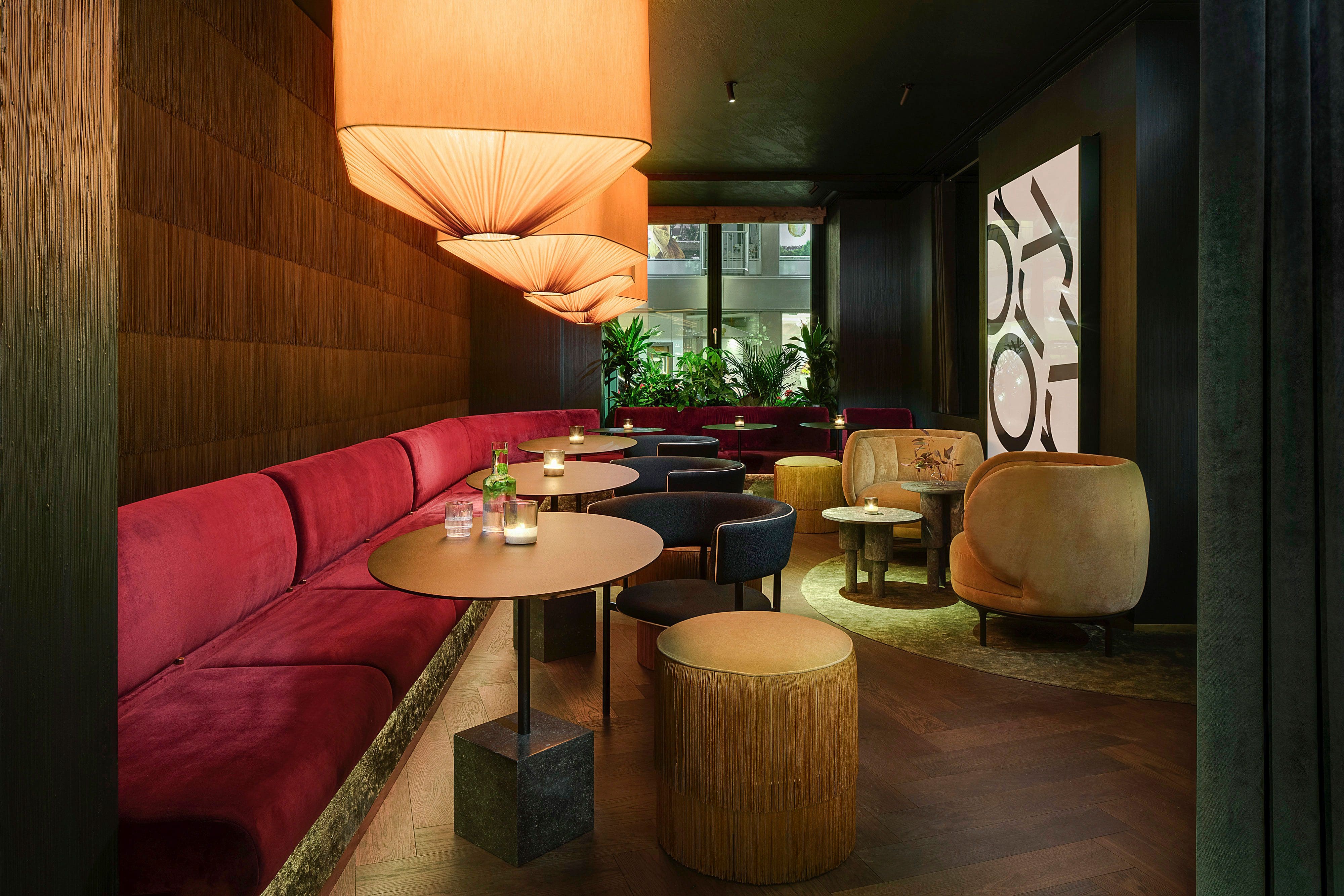 Ory Bar
Mandarin Oriental brought together some of Munich's top mixologists to launch Ory Bar. Zephyr's Lukas Motejzik and Herzog's Maximilian Gradl and Alexander Recknagel joined forces, and the result is an elegant yet cosy bar, designed by architect Özgür Keles. The combination of sumptuous furniture, ambient lighting and classic drinks with a modern twist go a long way to ensure visitors have a memorable experience – the name Ory stems from the word "memory" – and the makers are keen to create long-lasting impressions on visitors. Ory also serves soul food from around the world, and should you need a coffee to perk you up, the beans are from local superstar roasters, Man vs Machine.
What to order: The most popular cocktail is the Royal Hawaiian, made from Plymouth gin, roasted almonds, Champagne and citrus fruits.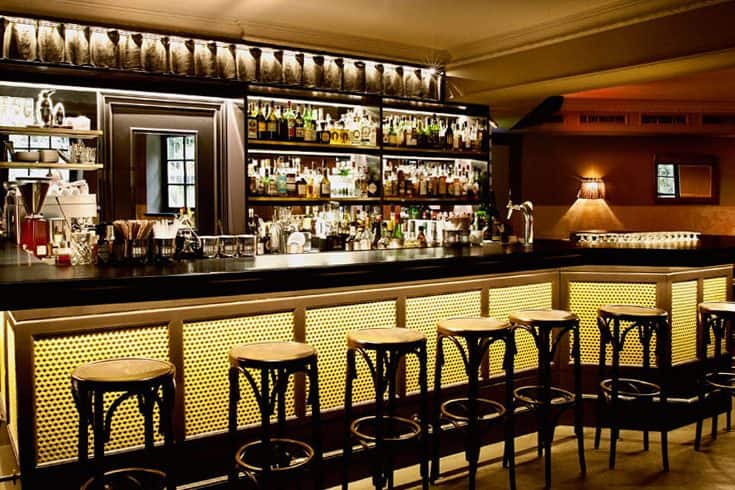 Bar Gabányi
Brooding jazz, good whisky, and a speakeasy basement atmosphere: Bar Gabányi is a hidden gem close to Munich's Oktoberfest grounds. Owner Stefan Gabányi is one of Charles Schumann's protégés, so it's no surprise that he serves up excellent cocktails. Whiskies are his speciality however, and Gabányi knows all there is to know about the water of life. Drinks are served alongside simple, down-to-earth dishes.
What to order: Go for one of the house favourites, such as the Harlem Shuffle, made with rye whiskey, red vermouth and absinthe.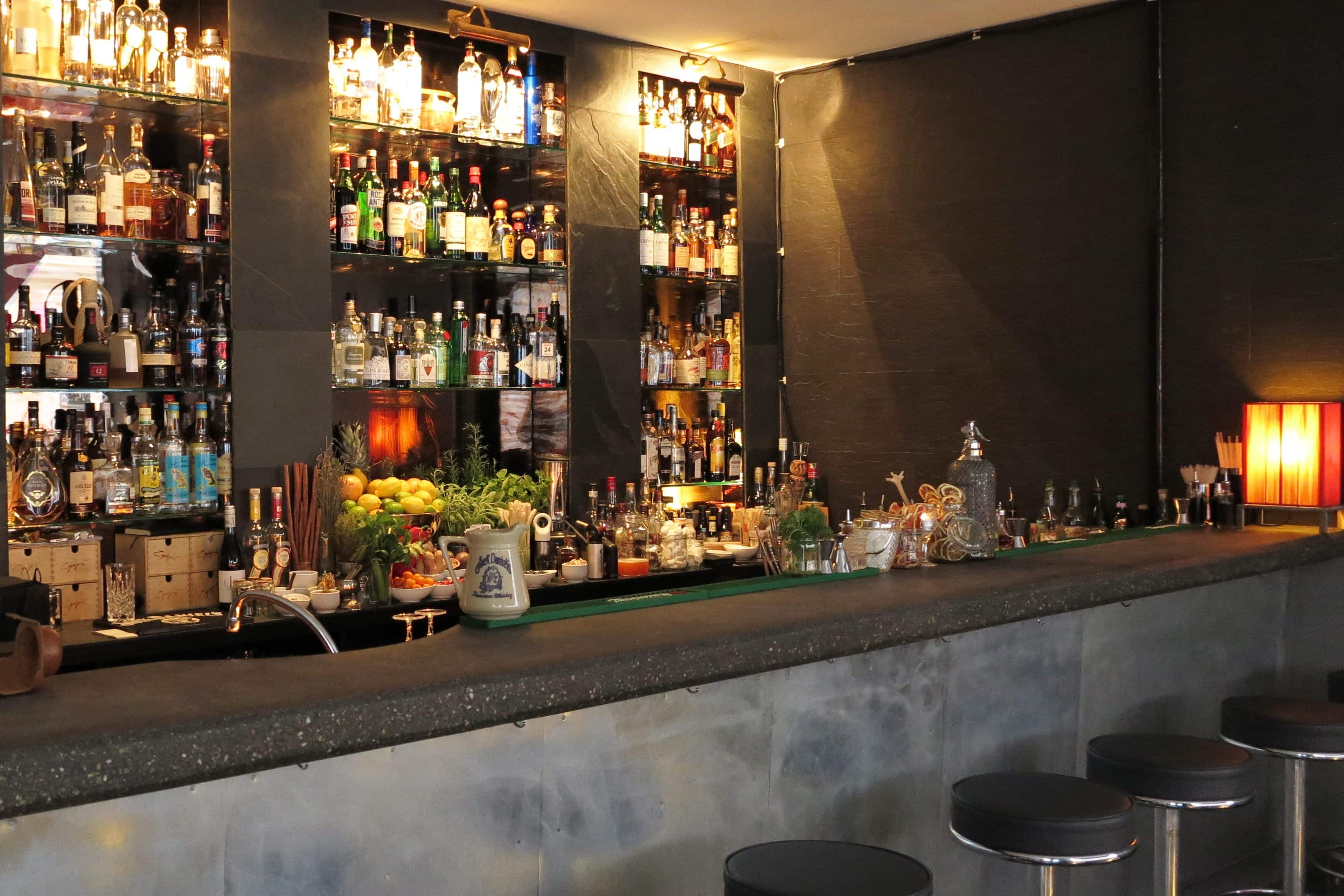 Zephyr
Zephyr's drinks menu is small but mighty. With just a dozen, carefully curated cocktails on their blackboard, Zephyr has won Mixology Magazine's "best drinks menu of the year" and "best mixologist of the year" titles (the latter going to Lukas Motejzik, also involved in Mandarin Oriental, Munich's Ory Bar). The bar's renown has been cemented in its excellent array of gin, and Zephyr has a huge selection of local gins to sample.
What to order: If you're after a cocktail, go for the Belle Air 14, a refreshing gin and Granny Smith number.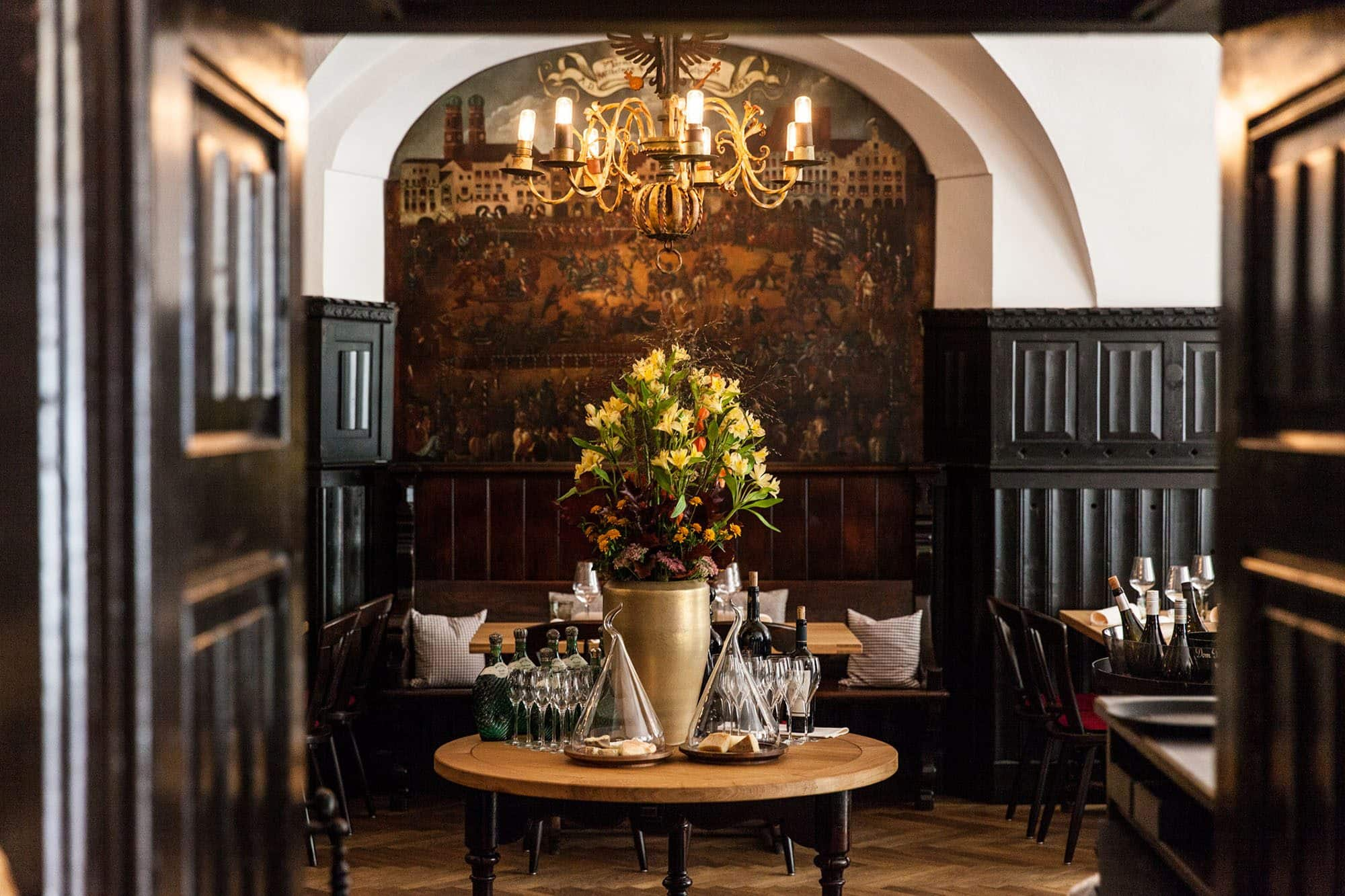 Weinhaus Neuner
Munich's oldest wine bar, Weinhaus Neuner has been in existence since 1892, and is split over three areas – the restaurant, the pub, and the bar. The extensive wine list focuses on Teutonic labels, and staff are knowledgeable and keen to assist. It's also well worth staying for dinner – the food is exquisite (it was taken over by the team that ran Les Deux, a Michelin-starred Munich restaurant).
What to order: Try a wine from Franconian winemaker Rudolf Fürst, whose family has been producing wine since the 17th century.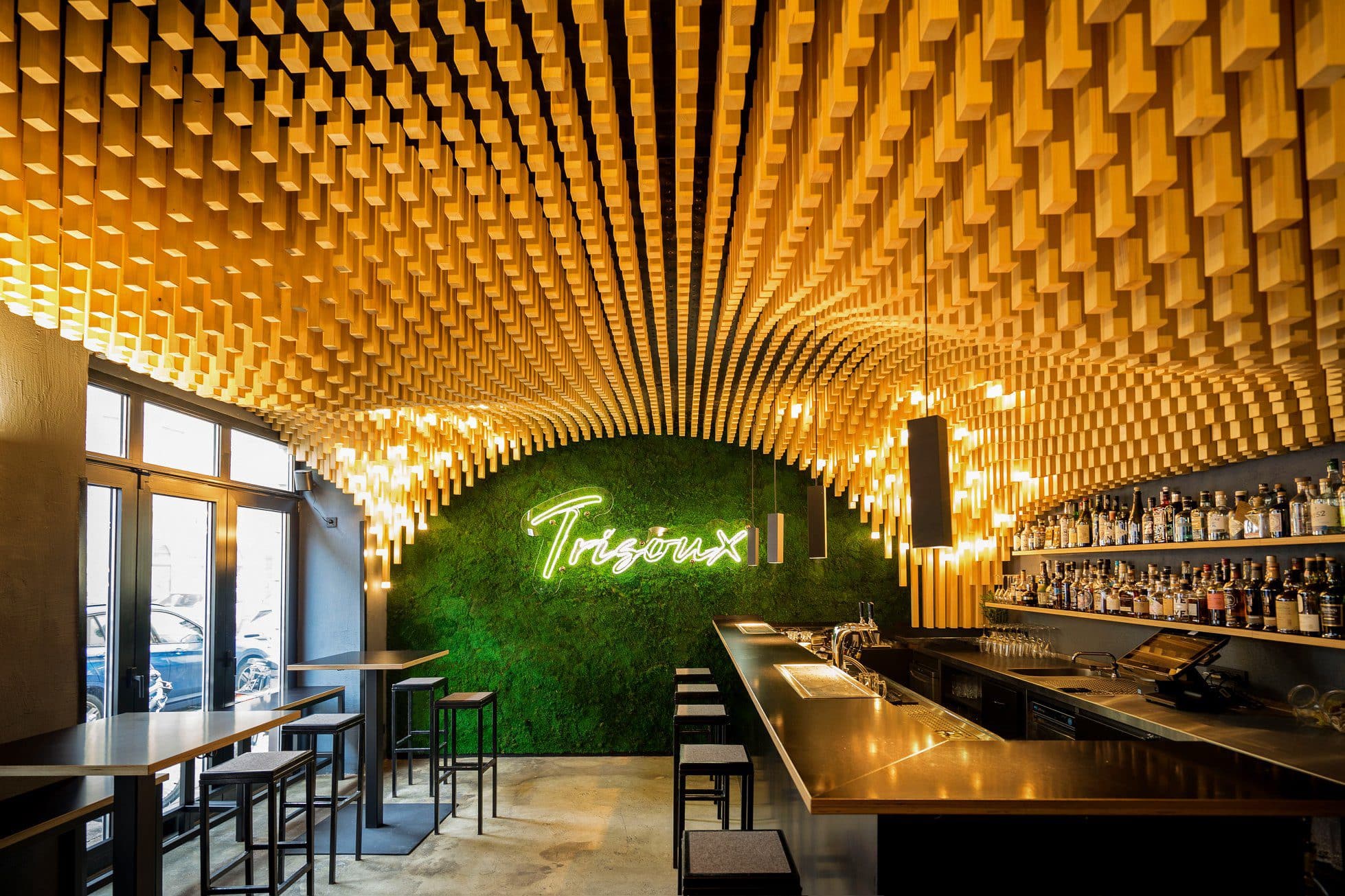 Trisoux
Around 7,500 spruce poles adorn the roof of this contemporary bar in the bustling Glockenbach district. Trisoux opened in 2017 and received a German Design Award in 2019. Good looks aside, it's an excellent spot for a drink – all of the wines are organic, and their cocktails are to die for. The founders originally planned to specialise in vermouth, sherry and port wine, but they offer a good range of other cocktails, too.
What to order: Try the Piccadilly Fizz, with Tanqueray gin, verjuice, eau de vie and lingonberries.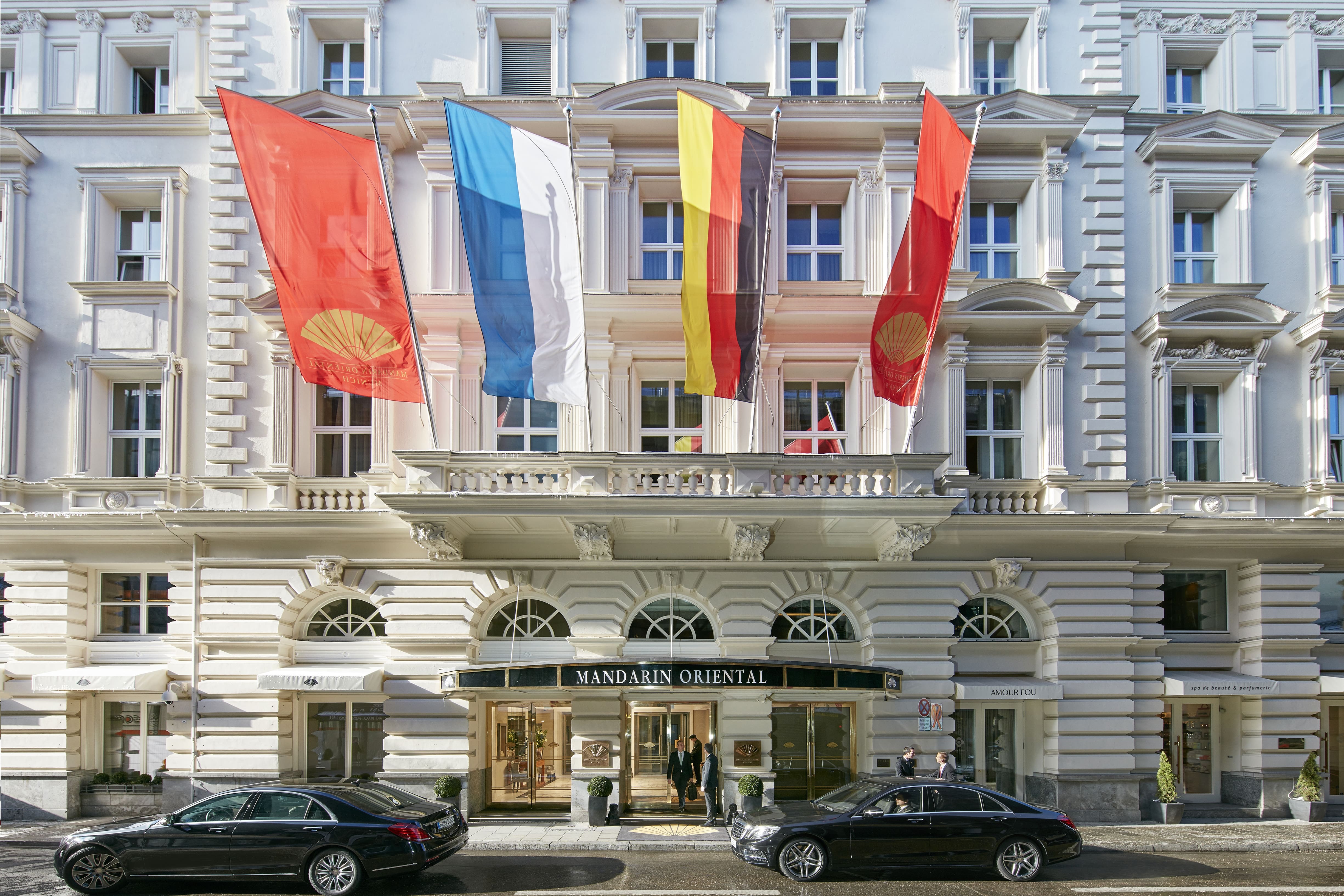 Come Stay with Us
Mandarin Oriental Munich
Neuturmstrasse 1 , Munich 80331, Germany
+49 (89) 290 980