Santiago
Six cocktails to savour in Santiago
Explore Chile's gastronomic identity through the lens of cocktails at Bar Origen at Mandarin Oriental, Santiago. Head bartender Víctor Gómez has found inspiration in traditional Chilean flavours, crafting a cocktail menu designed for relaxation, whatever the time of the day. Here, he shares how to enjoy the experience and savour every sip
Jardín de Rosas
Best time to drink? When you want to be transported to a place of tranquillity
The inspiration: The scent of a rose garden in summer
"This cocktail is very simple, very elegant and very feminine," says Gómez. Homemade hibiscus liqueur mingles with rose wine syrup, with a slug of Martini Extra Dry to add balance. Clarified to give a crystal-clear finish, the cocktail is meticulously presented over a block of ice with a rose petal perched on top. The finishing touch is a spritz of perfume, made from rose petals macerated in vodka. As you lift the glass to your lips, Gómez explains, "the first thing you notice is the delicate scent of roses".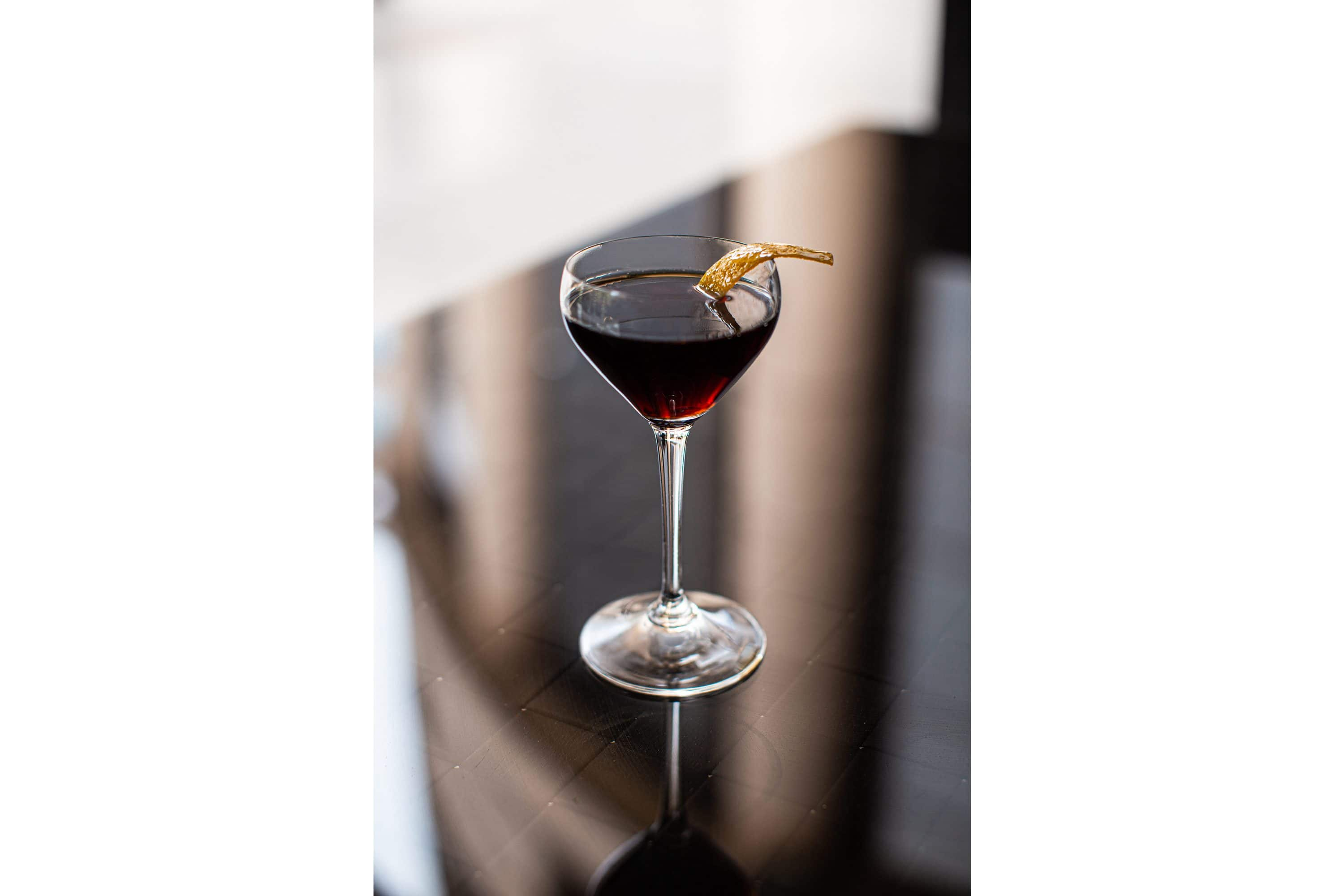 Pionero
Best time to drink? Alongside a Cuban cigar
The inspiration: To leave a lasting impact
"A pioneer always leaves something: a footprint, a legacy. For us, it's this cocktail," explains Gómez. Imbibed in just four sips, it's distinctively dry, combining notes of vanilla, caramel and dried fruits. These are cut through by the intense sweetness of sherry and apricot liqueur and rounded out by the heaviness of chocolate bitters. At the heart of the cocktail, however, is the woodiness of eight-year-old, barrel-aged Bacardi rum. It's a cocktail full of character and very alcoholic that is "the perfect showcase for what rum is and the distinct flavours rum can bring to a glass".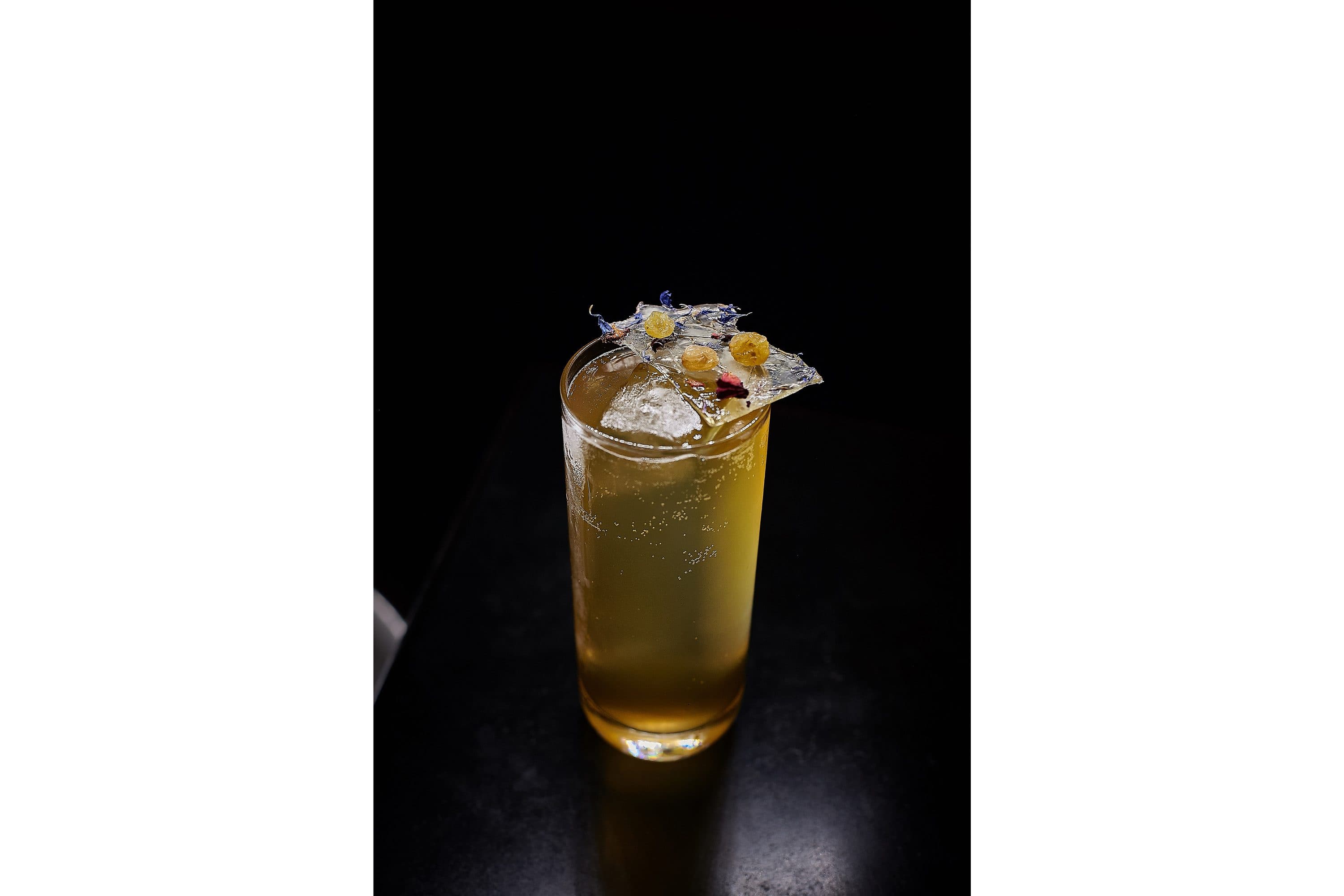 Vista al Sol
Best time to drink? When the heat's too much and you need a refreshing drink by the pool
The inspiration: The Chilean love of the humble grape
The foundations of this highball are effortlessly simple, bringing together Johnnie Walker Black Label and sparkling water for a delicate and refreshingly fizzy concoction. To add an extra level of complexity, a homemade smoked golden raisin liqueur is incorporated, infusing a light touch of smokiness and honey. As these raisins hail from vineyards across the country, "this grants the drink a strong sense of Chilean identity".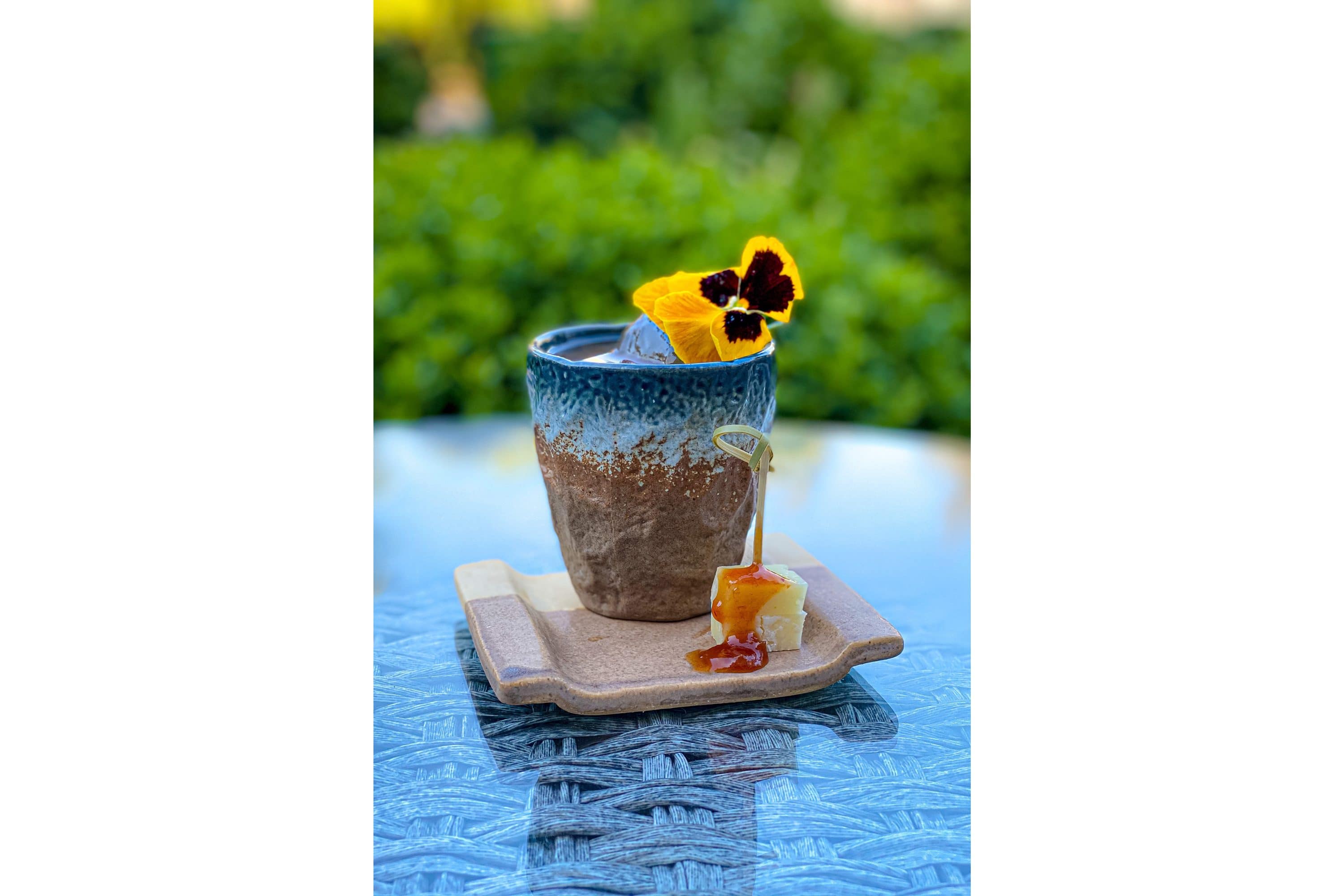 Ikigai
Best time to drink? Alongside Nikkei dishes
The inspiration: Mandarin Oriental's eastern culture
"Sake isn't something used much in cocktails because it isn't well understood," explains Gómez, who sought to create synergy between the menu of Matsuri, the hotel's Nikkei restaurant and its Chilean locality. Within a clay vessel that evokes typical Chilean pottery, sake is combined with an amber-hued Martini for a floral, honeyed note, before being layered with other flavours. Pear compote adds a sugary hit that contrasts with the woody, aromatic notes of rosemary syrup, before a drop of Tabasco gives an explosive conclusion. The final result? "A type of umami, as it's partly sweet and sour, salty and spicy."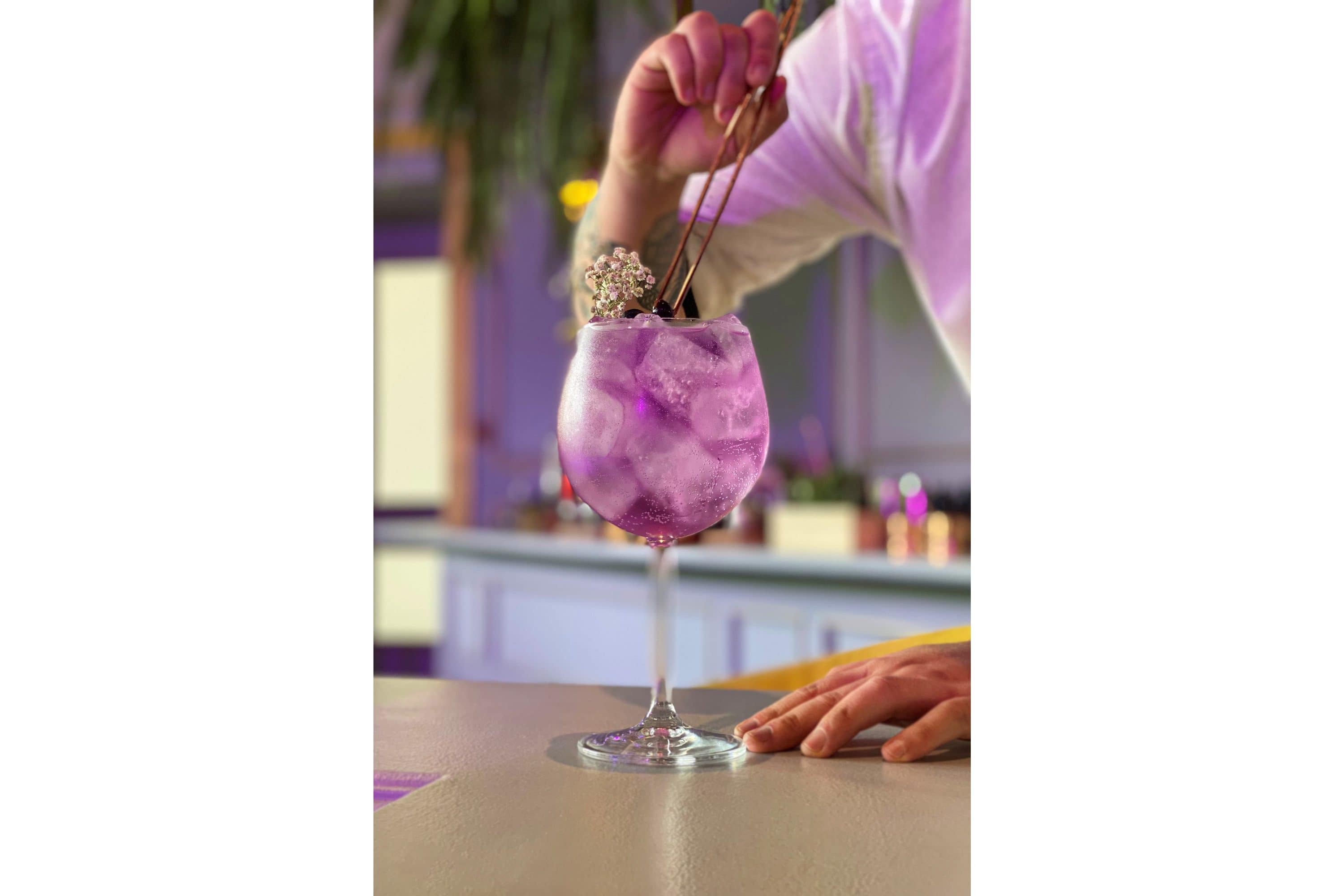 Too Busy
Best time to drink? When you want to take a moment to yourself
The inspiration: Instagram
This cocktail is all about drama. Tanqueray gin infused with a butterfly-pea flower tea from Bangkok gives a deep, azure hue to the drink, which is enhanced with a light and refreshing elderflower liqueur. When tonic water is added, a reaction between the quinine and the tea transforms the concoction into a dazzling fuchsia – and one perfect for any Instagram feed. The end result is both exceedingly photogenic and a "very aromatic cocktail. It's basically a gin and tonic, Mandarin Oriental style," Gómez says.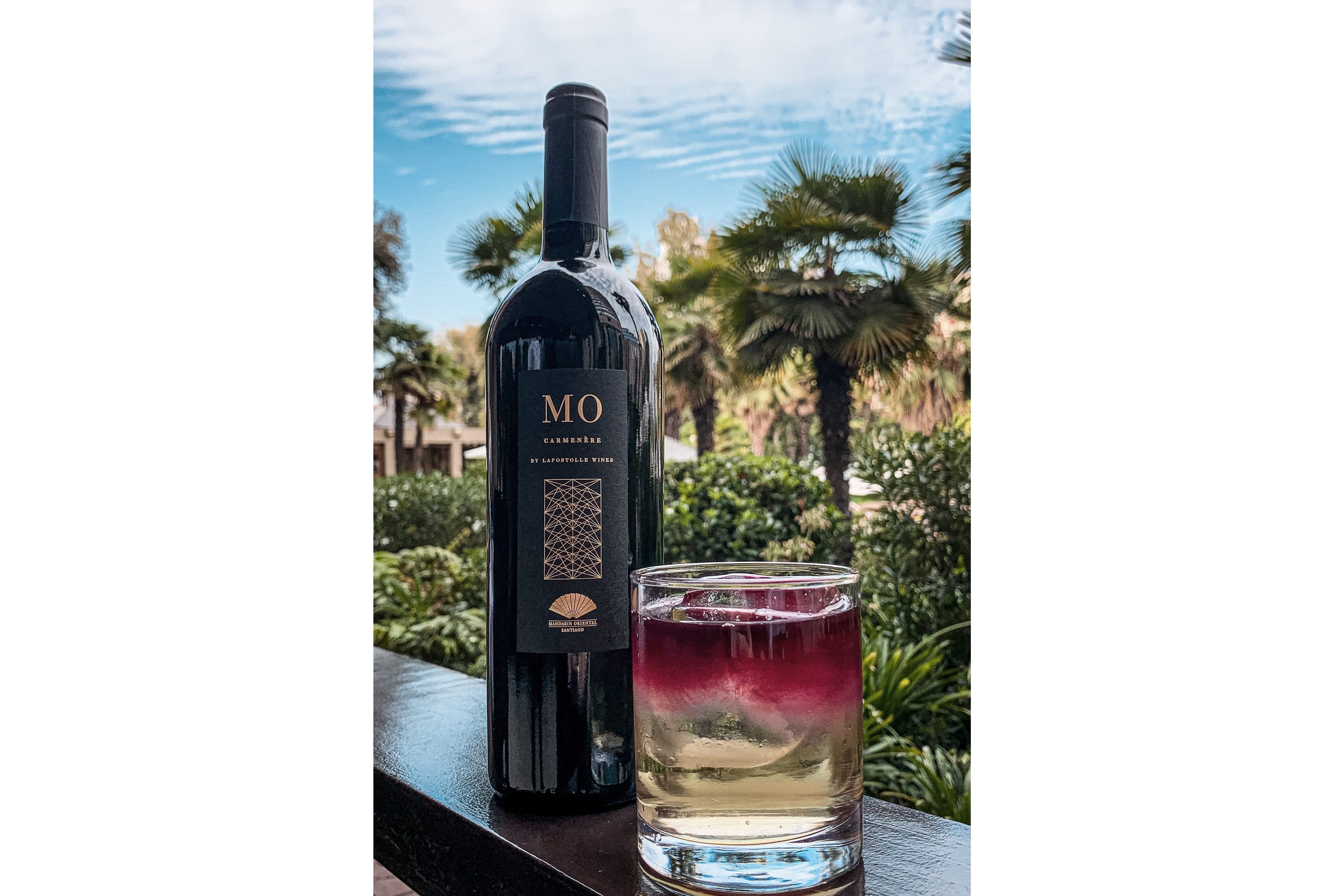 MO Whisky Sour
Best time to drink? After dinner as a digestif that'll cleanse the palate
The inspiration: The New York Sour
"Wine is a very complex drink when it comes to mixology," Gómez says. But, as a beverage so tightly bound with Chilean cultural identity, he wanted to showcase what it can accomplish. This cocktail shakes together Johnnie Walker Black Label, lemon juice and sugar syrup, which is then clarified and served on the rocks. The hotel's own MO wine – made from the flagship Chilean Carménère grape – is added at the very end, bringing a lingeringly sweet fusion of blackberry flavours balanced by citrus and dried fruits. Ultimately, "It's a classic, well-executed sour."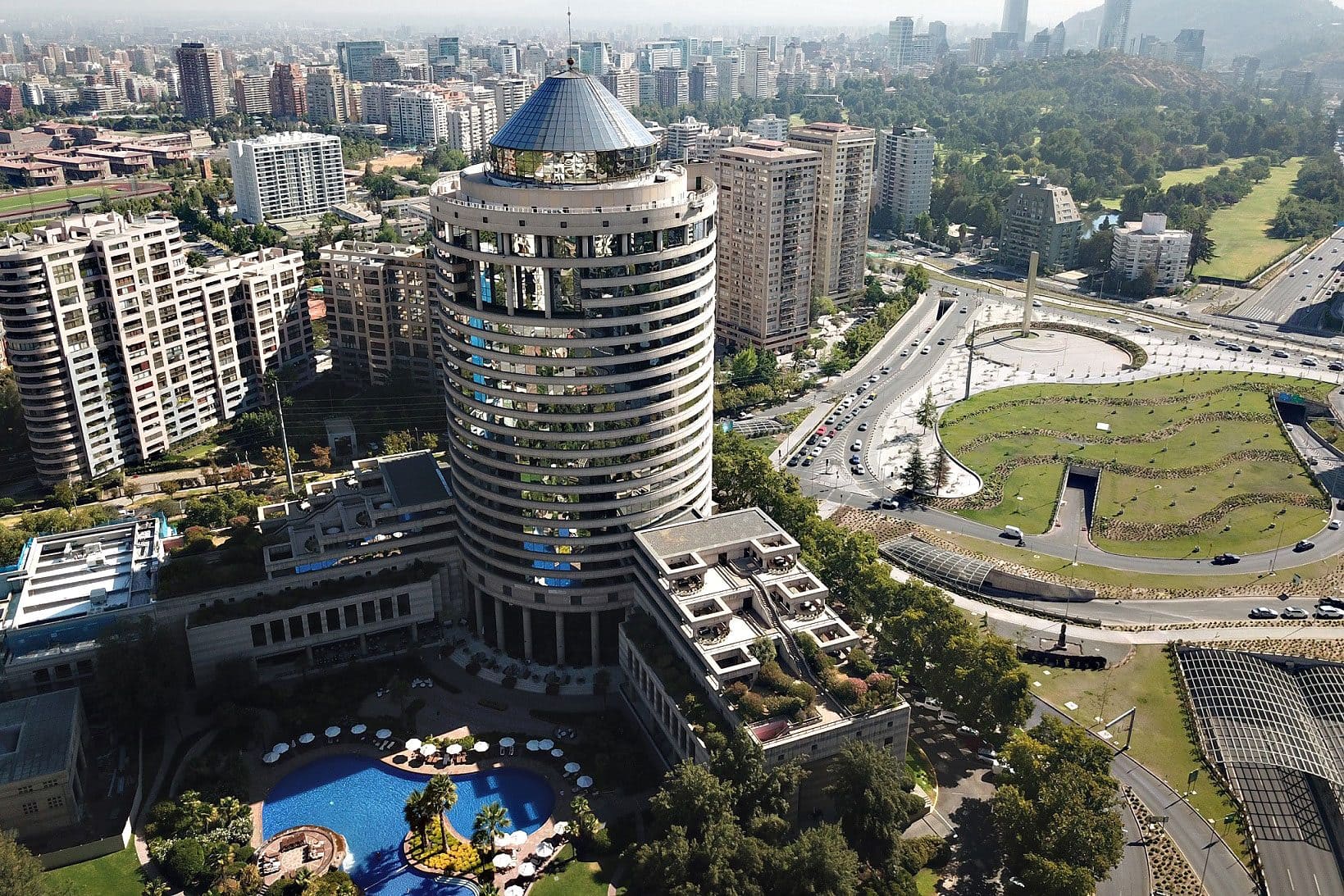 Come Stay with Us
Mandarin Oriental Santiago
Presidente Kennedy Avenue #4601 , Santiago 756 0994, Chile
+56 2 2950 3088