Worldwide
The best places to travel for photographers
They say that a picture can paint a thousand words, and images have a way of transporting us to places we have never been or bring back memories of travels past. Whether it's wandering the colourful streets of Marrakech or taking in the heady sights of paradise island Bali, we explore some of the world's unparalleled destinations to take that perfect shot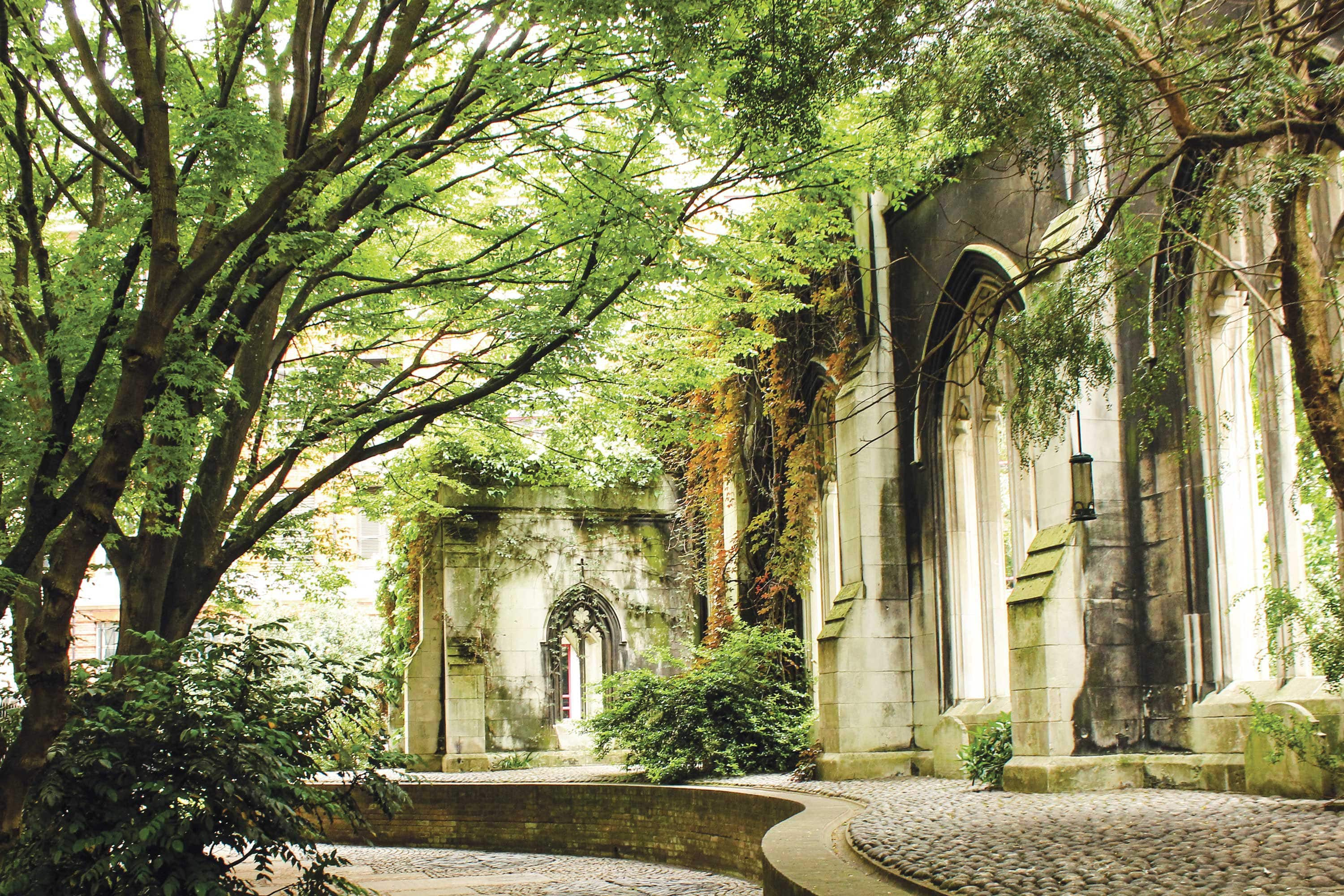 Lanes and lights in London
Whether it's rain-dappled streets or pop-art perfect red buses, London is awash with photography opportunities. Street photographers will surely find no better workplace than Portobello Road, where brightly coloured houses border one of the world's most famous antique markets. Capture the hustle and bustle as collectors and tourists barter over everything from vintage cameras to copper kettles. On the other side of town, burrowed between London Bridge and the Tower of London, the enchanting ruins of St Dunstan-in-the-East Church is a snapper's delight. With trees climbing through window frames and vines creeping across the walls, this green oasis is a unique and relatively overlooked space in the heart of the city. Head over towards sunset when the light is warm and diffused, making for the most ethereal shots.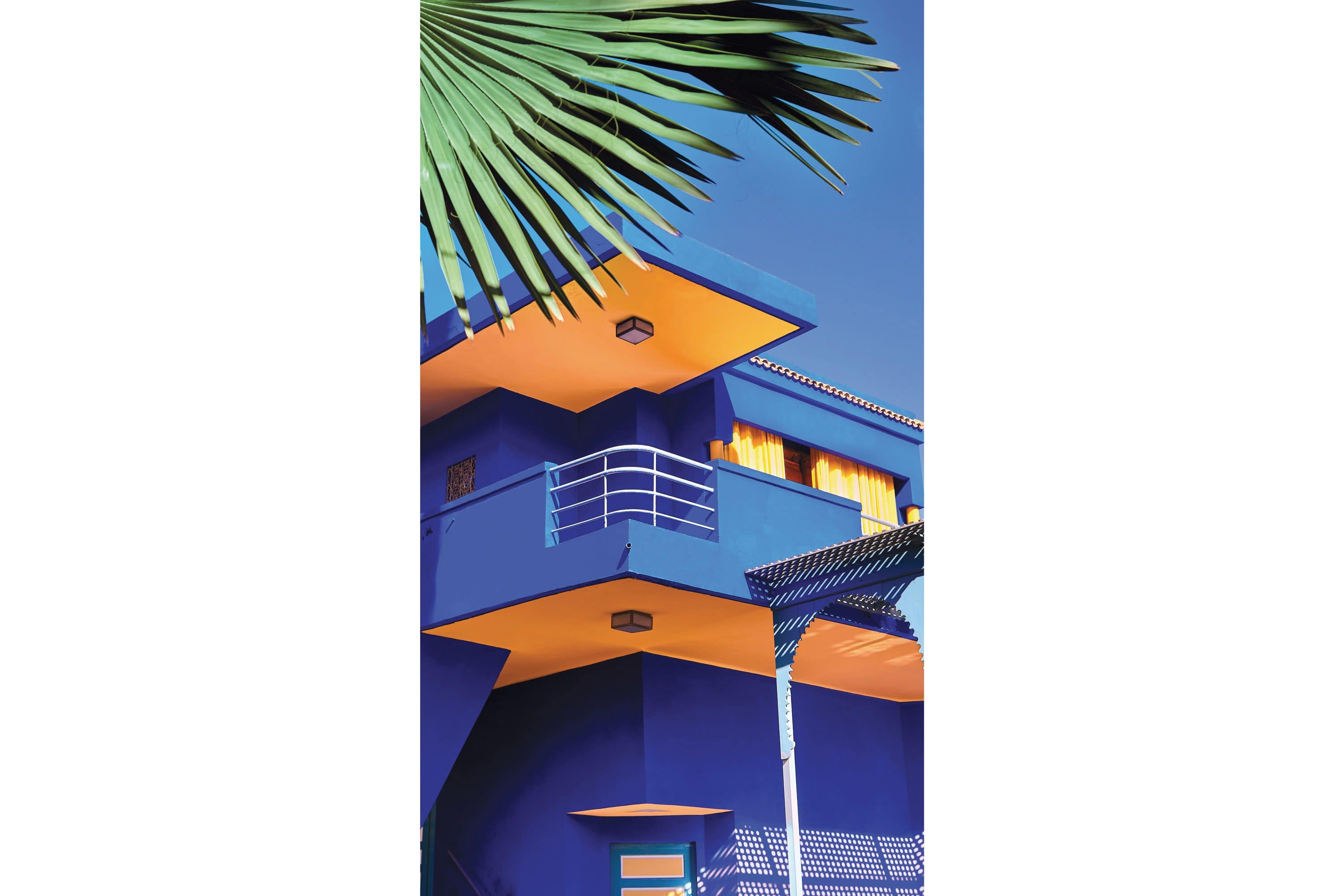 Magic and mystique in Marrakech
Unsurprisingly, colour cravers should head to Morocco's lively capital. With everything from pink sandstone walls to the buzzing souks strung with vibrant rugs and rich earthy coloured spices, Marrakech's moniker of the Red City seems beautifully apt. If the reds and russets don't quite catch your lens, head to the Jardin Majorelle – the creation of French Orientalist artist Jacques Majorelle and former residence of Yves Saint Laurent. The bold ultramarine cubist villa and thriving desert garden offer an education in colour and vibrancy. Gather inspiration at the Maison de la Photographie with its collection of historical photographs documenting the city throughout the ages. Be sure to check out its roof terrace (one of the highest in the Medina) for a fresh perspective of the city. Come nightfall, head to the main square – Jemaa El Fna – and capture the spirited essence of Marrakech as food stalls fire up their grills, and musicians, magicians and dancers take to their stages.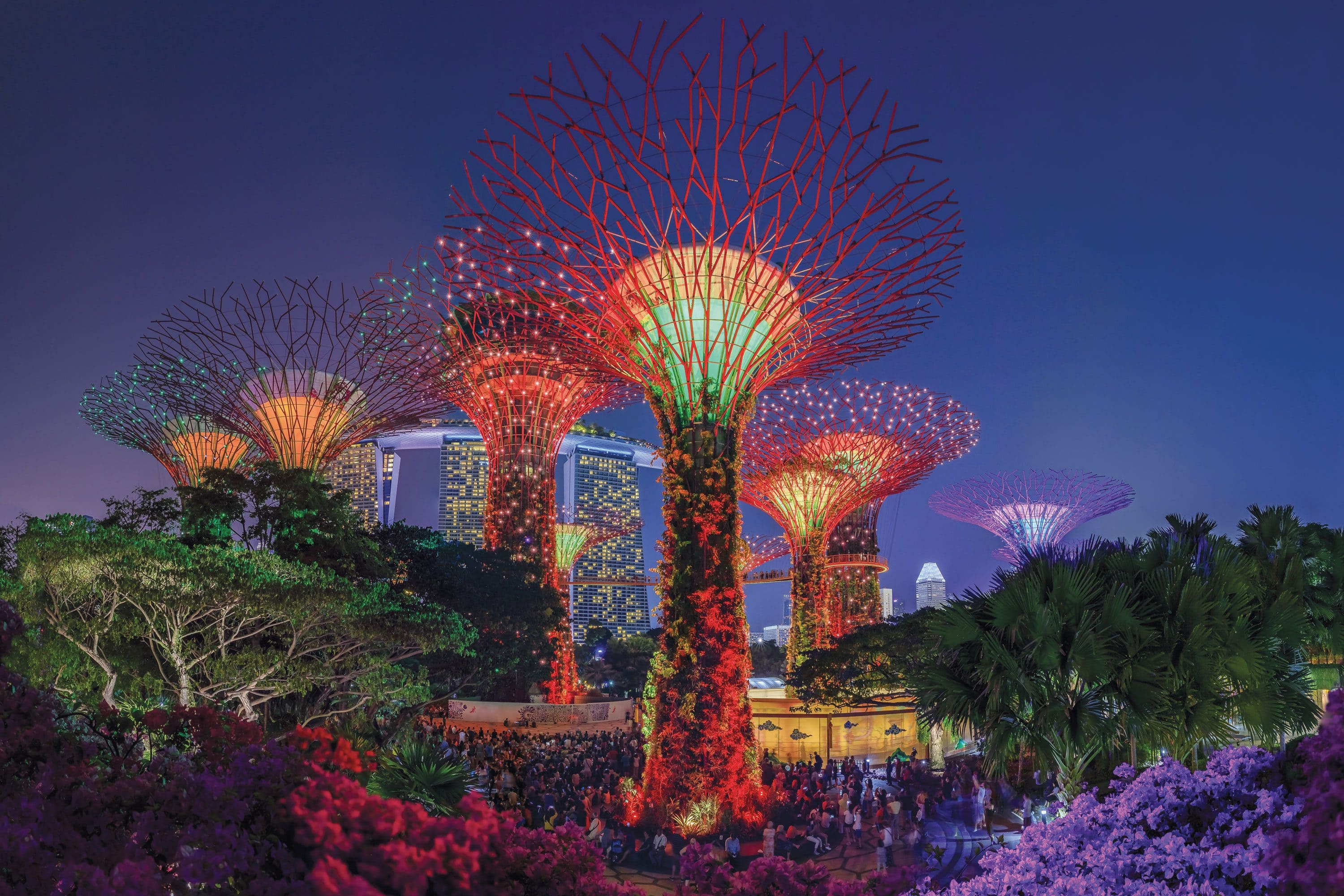 Soaring views and Supertrees in Singapore
When it comes to cityscapes, it doesn't get much more unique than Singapore. For the strongest vantage point, head downtown to Merlion Park for impressive views of Marina Bay and the surrounding skyline. While you're there, take to the air in the Singapore Flyer and snap breathtaking panoramas –­ stretching as far as Malaysia and Indonesia on a clear day – and spot the fan-shaped structure of Mandarin Oriental, Singapore. Naturally, no photographer's Singapore itinerary would be complete without a visit to Gardens by the Bay; the misty world of the Cloud Forest and surreal walkway of colossal Supertrees make for striking, fantasy-dreamlike shots. Time your visit for nightfall when these iconic giants illuminate in an enchanting light display. For an alternative take on the city, bring your camera for a stroll down Haji Lane where independent bars and boutiques are saturated with a collage of brightly coloured murals.
Beauty and beaches in Bali
From powdery white beaches and aquamarine waters to lush tropical rainforests and soaring active volcanoes, picture-perfect Bali is full of natural wonders. Nestled in the mountainous Munduk region, take in the sights of the Banyumala Twin Waterfall – its powerful jets cascade side-by-side into an inviting natural pool (the perfect temperature for a post-hike cooldown). If your camera's equipped, be sure to take a dip and capture this natural phenomenon from a heady new perspective. A short drive away, the Pura Ulun Danu Beratan temple is well worth a visit. When water levels are high, this majestic temple appears to be floating on the lake's surface. For the best shots, arrive early and beat the crowds – the view is spectacular at sunrise.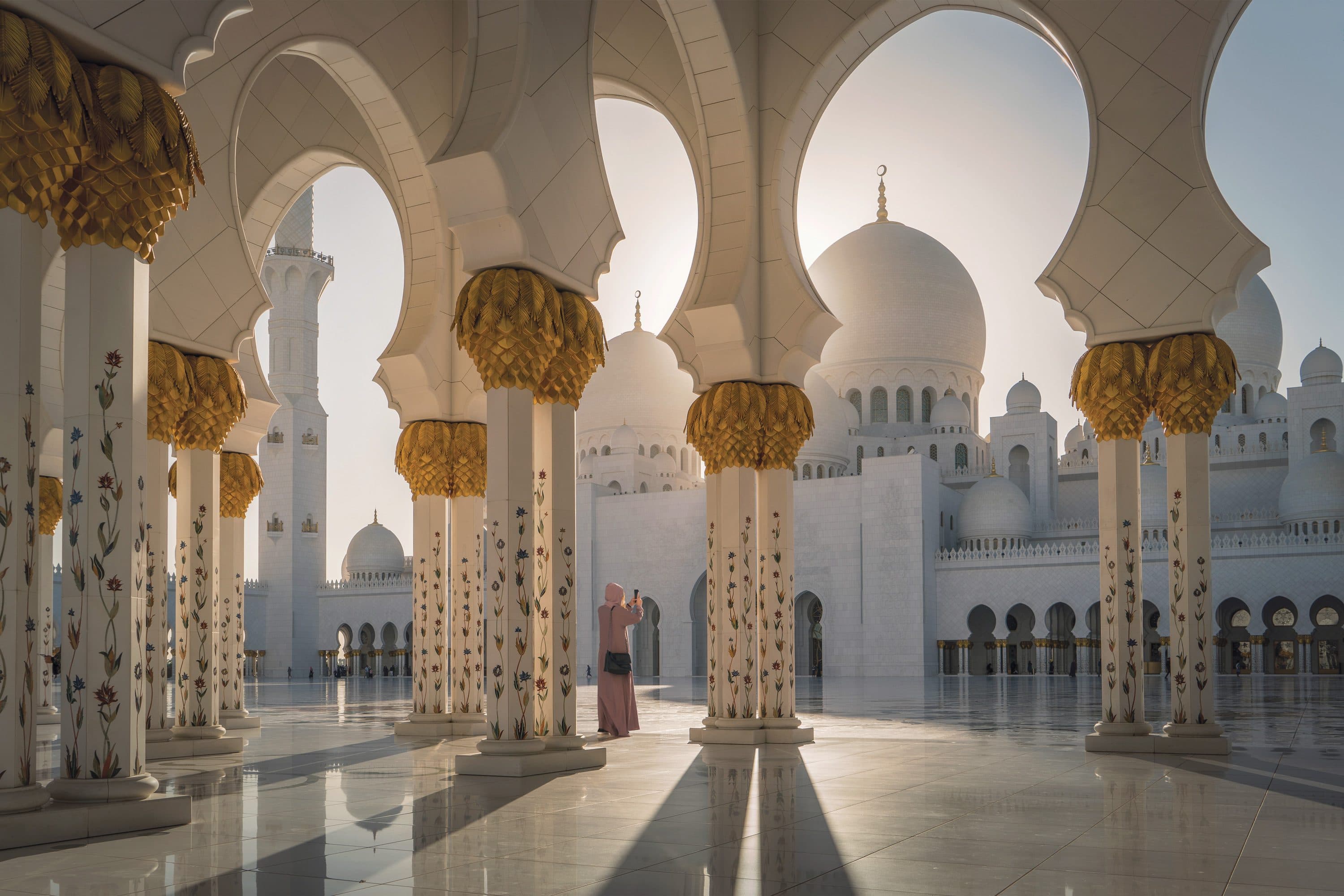 Architecture and animals in Abu Dhabi
With its year-round sunshine, glittering harbours and futuristic architecture, the Emirati capital is nothing if not photogenic. The first stop on any Abu Dhabi itinerary should be the iconic Sheikh Zayed Grand Mosque. With its blinding white domes and minarets, the symmetry of its seemingly endless arches and pillars, as well as the intricate detail to be explored inside, this majestic landmark is brimming with – respectful – photographic opportunities. Nature photographers will go wild for Jubail Mangrove Park, which opened its labyrinthine wooden walkways in 2020. Follow the meandering boardwalk as it leads you through this spectacular water-submerged forest and keep an eye out for the birds, gazelles and marine life that call it home. For that Instagram-perfect action shot, hire a kayak and get up close and personal with this unique ecosystem.