Worldwide
How to feng shui your home
The first day of February marks the start of the Lunar New Year: the Year of the Tiger. But is your home feng shui'd and ready to let the 'chi' – the harmonious flow of vital energy – of the new year in? "The symbol of 2022 is a water tiger, whose natural element is wood," explains Judith Wendell, Mandarin Oriental's feng shui expert and founder of Sacred Currents, a leading feng shui design consultancy based in New York.
"We imagine him crossing a body of water in a wooden boat exploring new horizons. The tiger symbolises a time to start something new, such as a new business or new career. We can also interpret this to mean a year of travel or adventure." Here, Wendell shares some basic principles of the traditional Chinese art of feng shui – which she describes as "the belief that properly flowing energy  promotes health, happiness and prosperity" – that you can apply in your own home.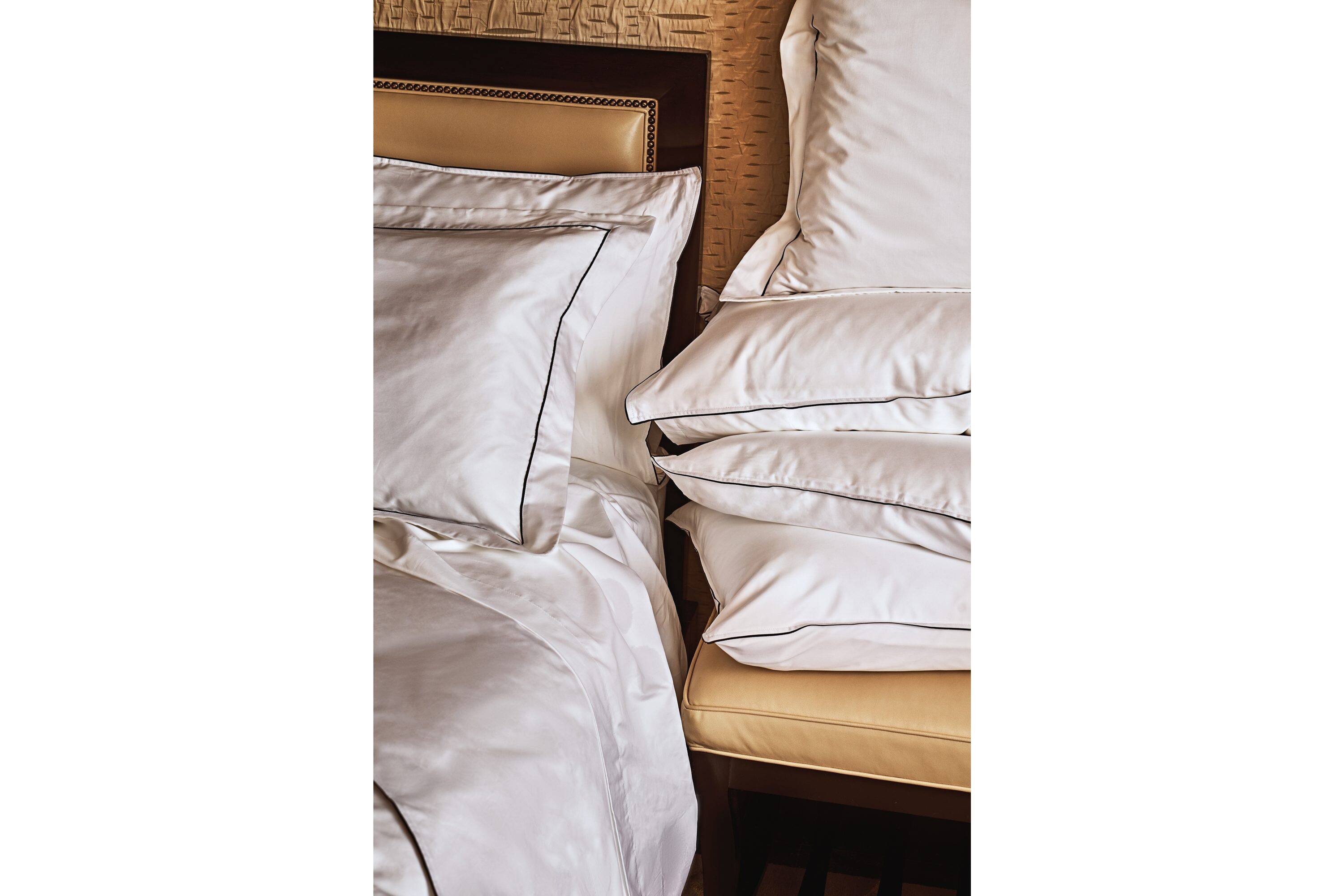 Get to know your elements
"The tools of feng shui are used to balance the life-supporting elements of water, wood, fire, earth and metal in your home or workspace," explains Wendell. "The colours red, magenta, burgundy, crimson and pointed shapes represent fire, for example, and the fire element symbolises one's reputation and recognition."
When you find out more about each element, and which materials, objects and colours are associated with them, you can tailor different parts of your home to reflect these in the places where they are said to be beneficial.
The connections are often not self-evident. The metal element is associated with the colour white, for example – such as white bedding – as well as shades including silver, copper and bronze. While the wood element in feng shui is strongly associated with green and purple.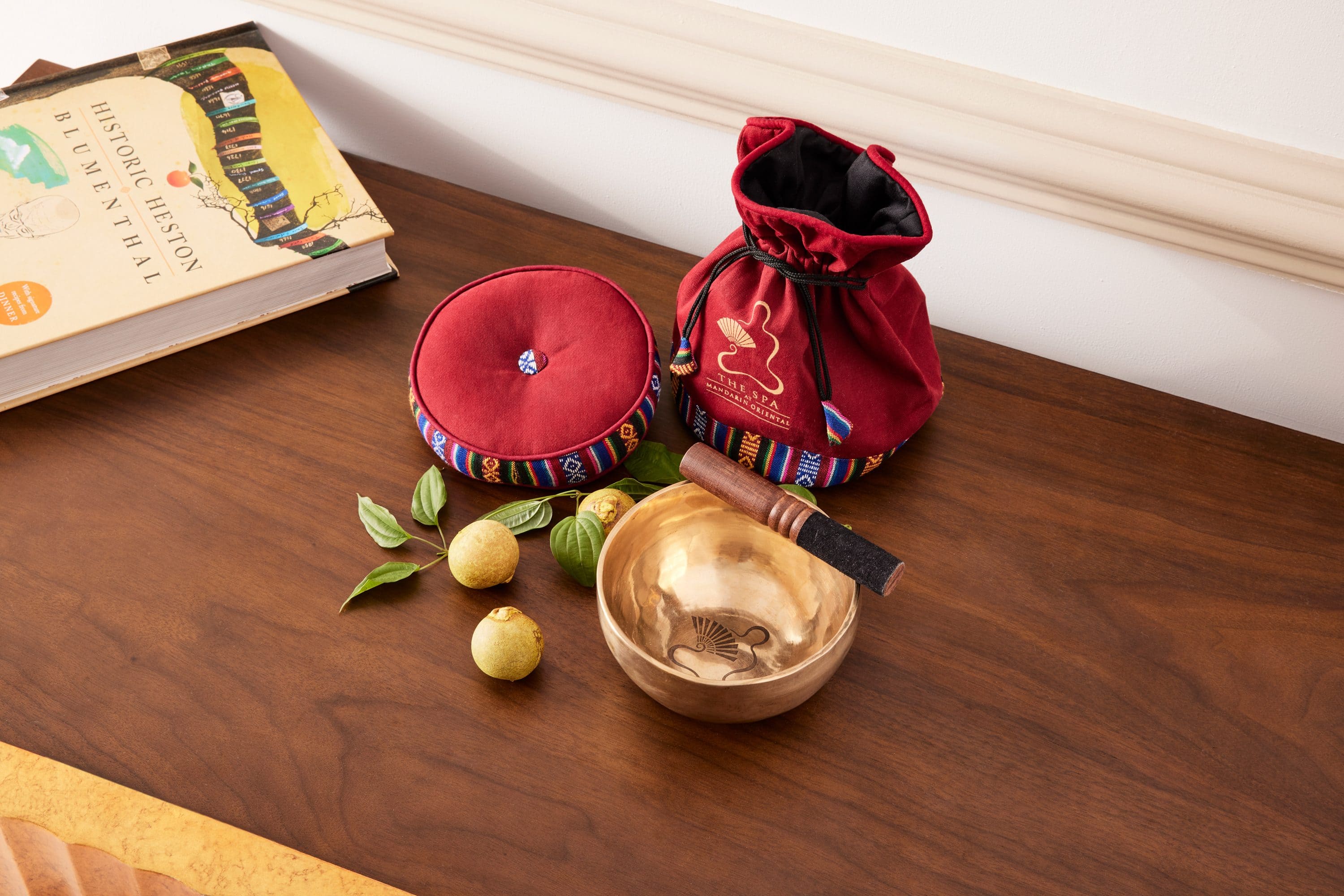 Welcome new energy with singing bowls and fragrance
"It is an important principle of feng shui to refresh your environment regularly by moving out stagnant energy, or chi, and replacing it with fresh and current intentions," says Wendell. "Singing bowls are great for clearing and harmonising energy." These Tibetan instruments are associated with healing. This singing bowl in hand-hammered bronze has been created exclusively for the Spa at Mandarin Oriental.
"Fragrance and candles are wonderful tools for performing rituals to bring new energy and intentions into the space," she adds. Try a home fragrance warmer set , diffuser set or atomiser set  – each of which is a way to diffuse your preferred new scent throughout a room – or simply invest in a Mandarin Oriental Bloom candle, with its fragrant blend of ylang-ylang, rose, geranium and wild chamomile.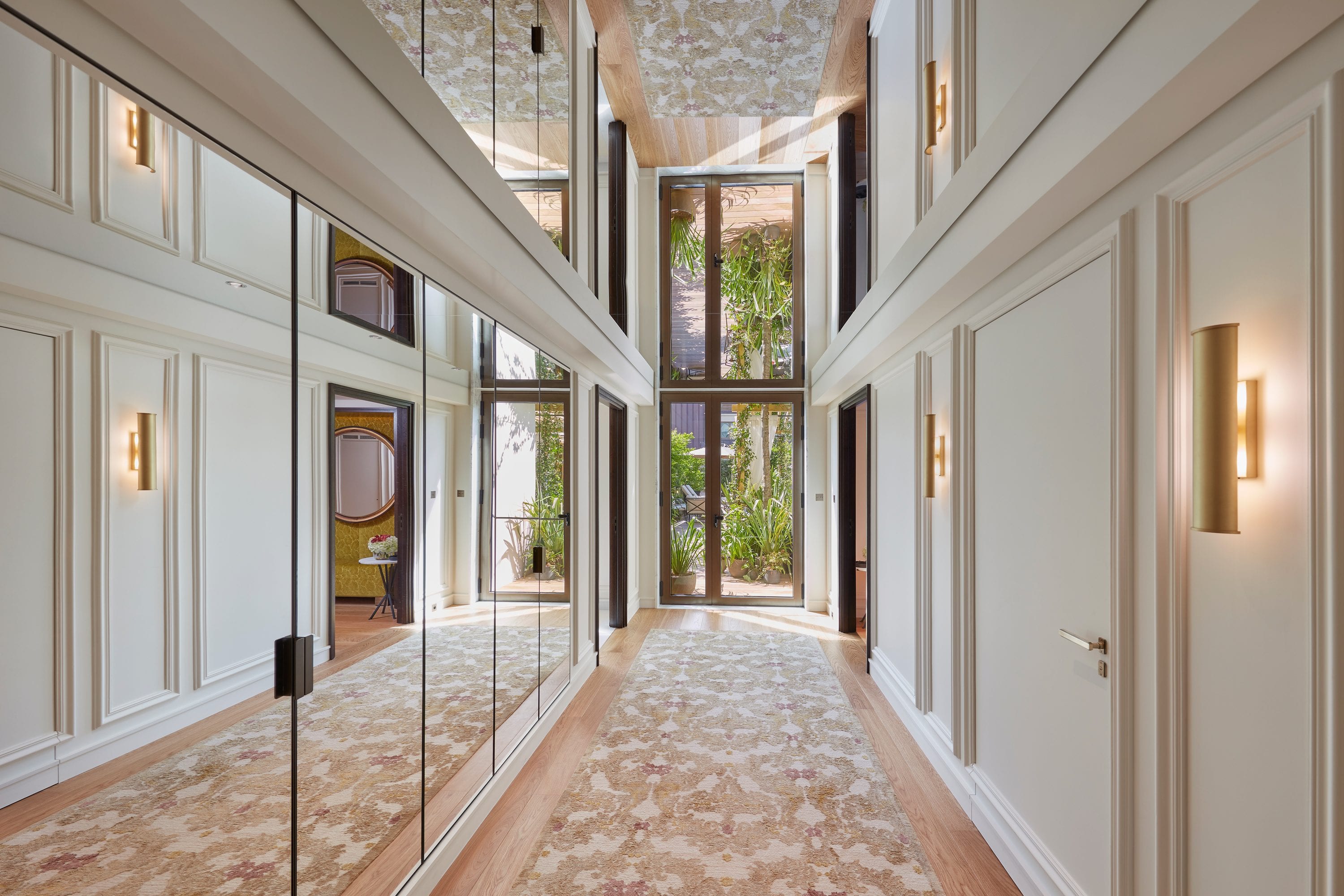 Make an entrance
"The front door of any environment is called the 'mouth of chi', and it feeds the entire environment," explains Wendell. For good feng shui, she recommends "an uplifting first impression when you enter, free from clutter. That's because the stagnant chi caused by clutter will limit potential and create issues for health, wealth and relationships."
In short, avoid having an entrance hall that is strewn with belongings, and consider organising and storing the things that you need easy access to near the front door – such as shoes and umbrellas – so that they're not always in sight.
To prevent an entrance space becoming a dumping ground, you could casually display just one or two favourite items, such as a pair of Aquazurra slippers or a resplendently colourful Jim Thompson Thai silk scarf, ready to transform your outfit as you step out of the door.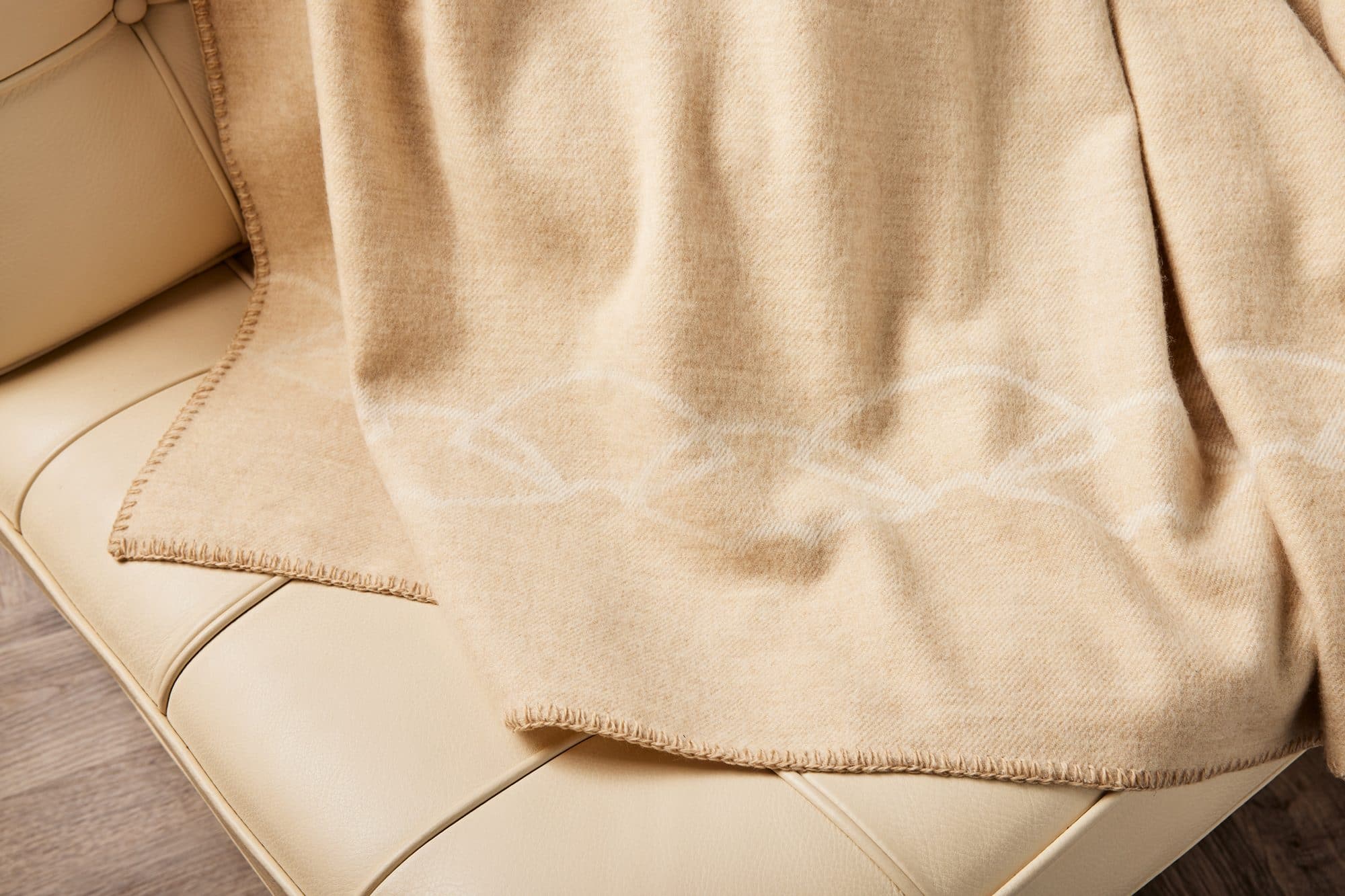 Add texture to slow down the chi
Although the entrance to your home is now clear and ready to let that vital life-force of chi come on in, the ancient tradition of feng shui is not about advocating for a purely minimalist aesthetic.
"We never want chi to travel too quickly through an environment, as opportunities could be missed and health compromised," says Wendell of the rest of the home. "The chi can be slowed down with textured fabrics, rugs, some types of art, and crystal lighting."
So try adding additional textile layers to a room, with carefully chosen rugs and throws, for example.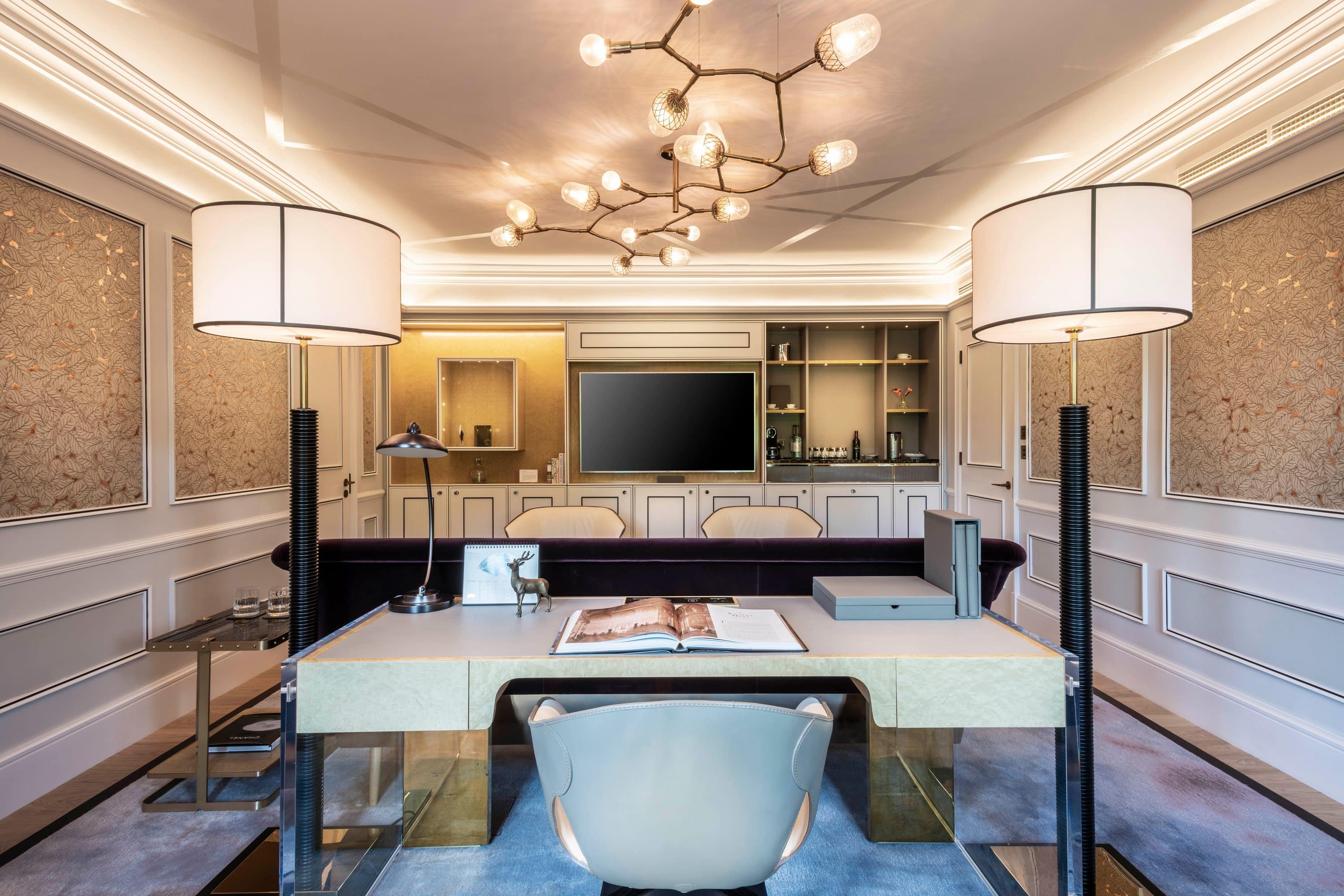 Feng shui your home office
If you have a home office, Wendell advises that for good feng shui you should position your desk chair so that you "have a full view of the door, without being in direct line with it. This is called the 'command position'. She continues: "It is important to have a solid wall behind you. But, if that's not possible then have the highest back chair you can."
If it's hard to change the fact that your back is to the door – which is highly undesirable, according to the principles of feng shui – then "have a reflective surface in front of you, so that you can see the door and who may be standing behind you," says Wendell. But note that mirrors chosen for feng shui purposes shouldn't be artfully distressed or broken.
As for your desk, avoid glass or glass-topped surfaces, cautions Wendell, as these are associated with bad business outcomes. But if that's the desk that you already have? "Get yourself a big blotter," advises Wendell, and you can simply place this on top.
It's also desirable to sit as far back in the room as you reasonably can. As a general rule, "The further back you sit in the room, the stronger your position," she concludes.