Doha
Checking in: Mandarin Oriental, Doha
The first hotel to open in the Qatari capital's downtown cultural hub of Msheireb, Mandarin Oriental, Doha, is a local landmark. The design language of the interiors draws heavily on the Emirate's seafaring history, referencing nautical elements throughout, from Arab dhows and Oriental junks to pearl diving. Here, Simon Rawlings of interior designers David Collins Studio, explains the thinking behind the fine details and finishing touches, and the ways in which he took inspiration from Qatari culture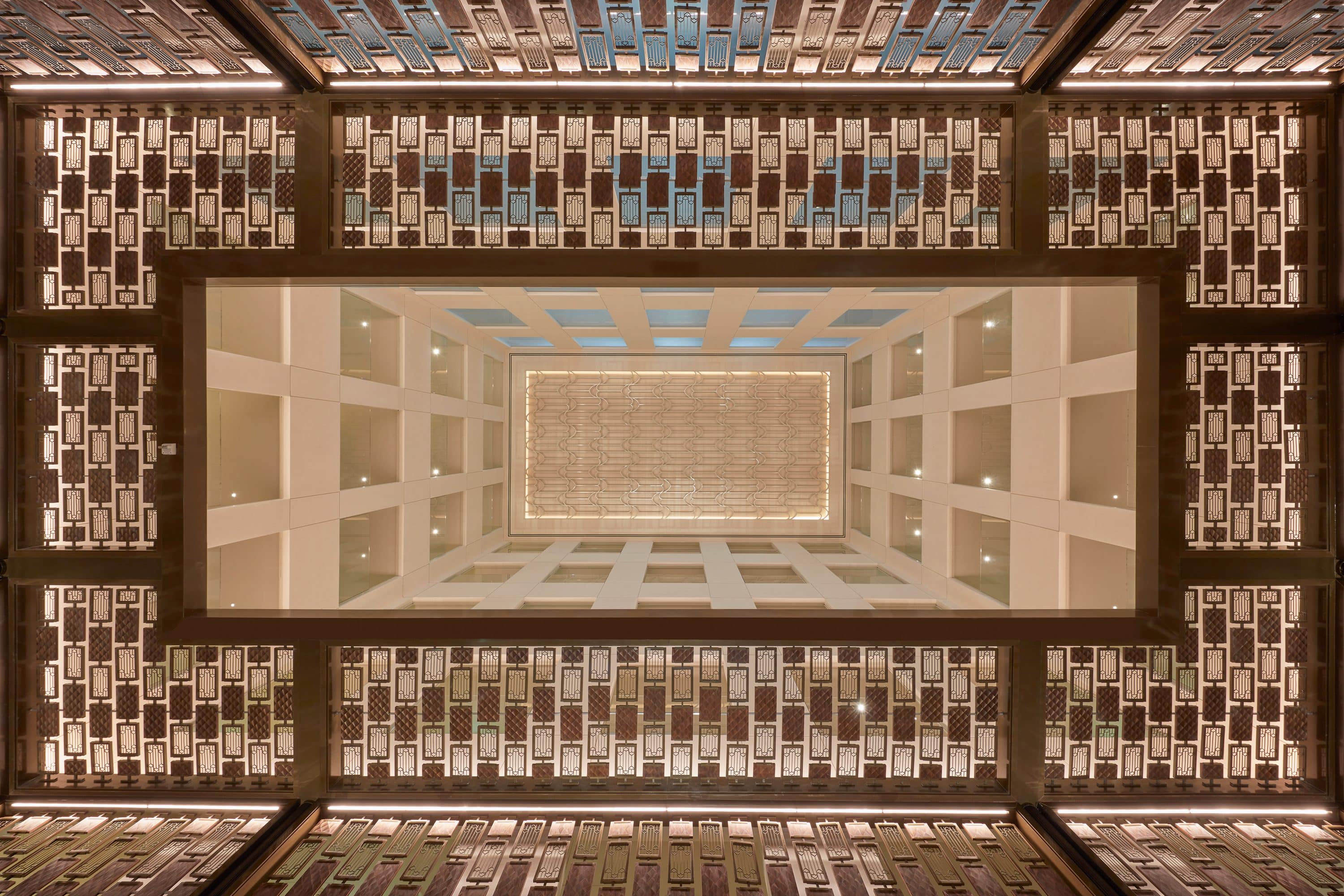 The lobby
The visually distinct, ultra-high-ceilinged lobby is a space of which interior designer Rawlings is particularly proud. Looking up as you enter, the main lobby is encased within a brass 'veil' and references the awnings and canopies of Arab dhows. "Each panel of the veil is imprinted with a wave pattern, reflecting a similar motif on the carpet below and the ceiling far above," says Rawlings. Beyond the aesthetics, it serves "to provide an element of privacy for guests at check-in". Brass and marble recur heavily throughout the hotel: materials that are durable and remain cool in high temperatures.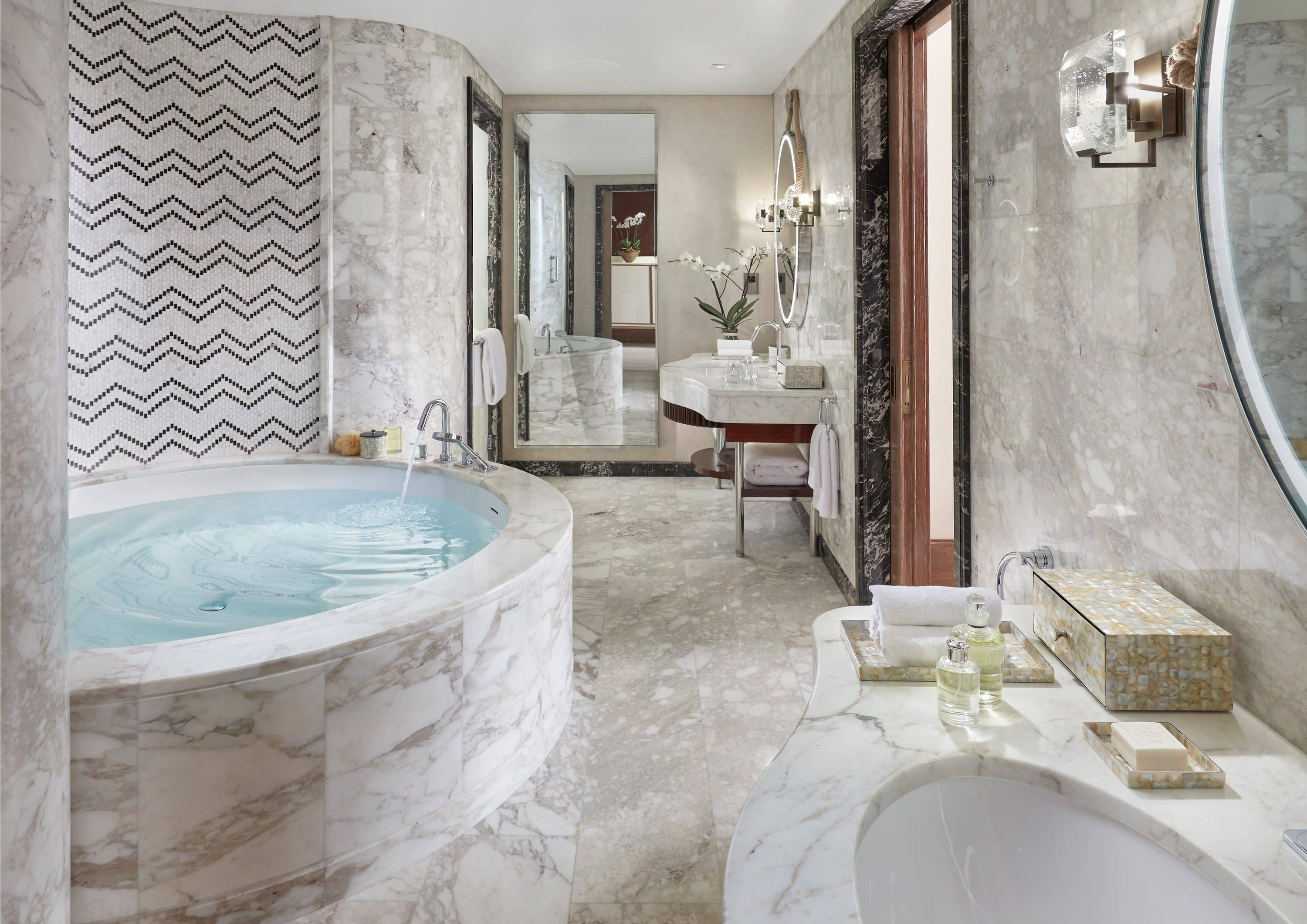 The bathrooms
"So many people now have luxurious bathrooms at home," says Rawlings, "So the key here was how to make ours stand out, while continuing the seafaring theme." From the mirrors hung on boat ropes to David Collins Studio's signature 'shell' tissue boxes, and wall lights forged from single lumps of cast glass, everything in the bathrooms was carefully chosen to fulfil the practical requirements without compromising on style. At the heart of every room is a roomy, circular bath. The Royal Suite on the 10th floor even houses a central reflective pool overlooked by ornate, laser-cut screens.
The spa
Next-level spas are one of Mandarin Oriental's points of distinction. The 3,000-sqm spa here, with distinct men's and women's spaces, is a tranquil world of its own on the lower-ground floor. "The key was making sure we could limit the direct light in the pool areas to keep that sense of tranquillity," says Rawlings. "Equally important is the use of natural materials, including heated stone loungers, carved from single blocks." Final touches include storage cupboards for your valuables that are valuables in themselves: with a lacquer and gold leaf finish.
The lounge and internal atrium
To make the outdoor space – in this case a courtyard and dining area – as special as the inside, Rawlings had to, in his words, "design it equal, and create a quality and marriage of the inside and out." The geometric shapes of the landscaping create 'carpets' of floor tiles. "The choice of the blues and soft tones of the floor tiles was to give the effect of sun bleached patina, a feeling as if they'd been here for some time," says Rawlings. "There is a special atmosphere here in the warm languid evenings, perfect for sipping iced tea with friends."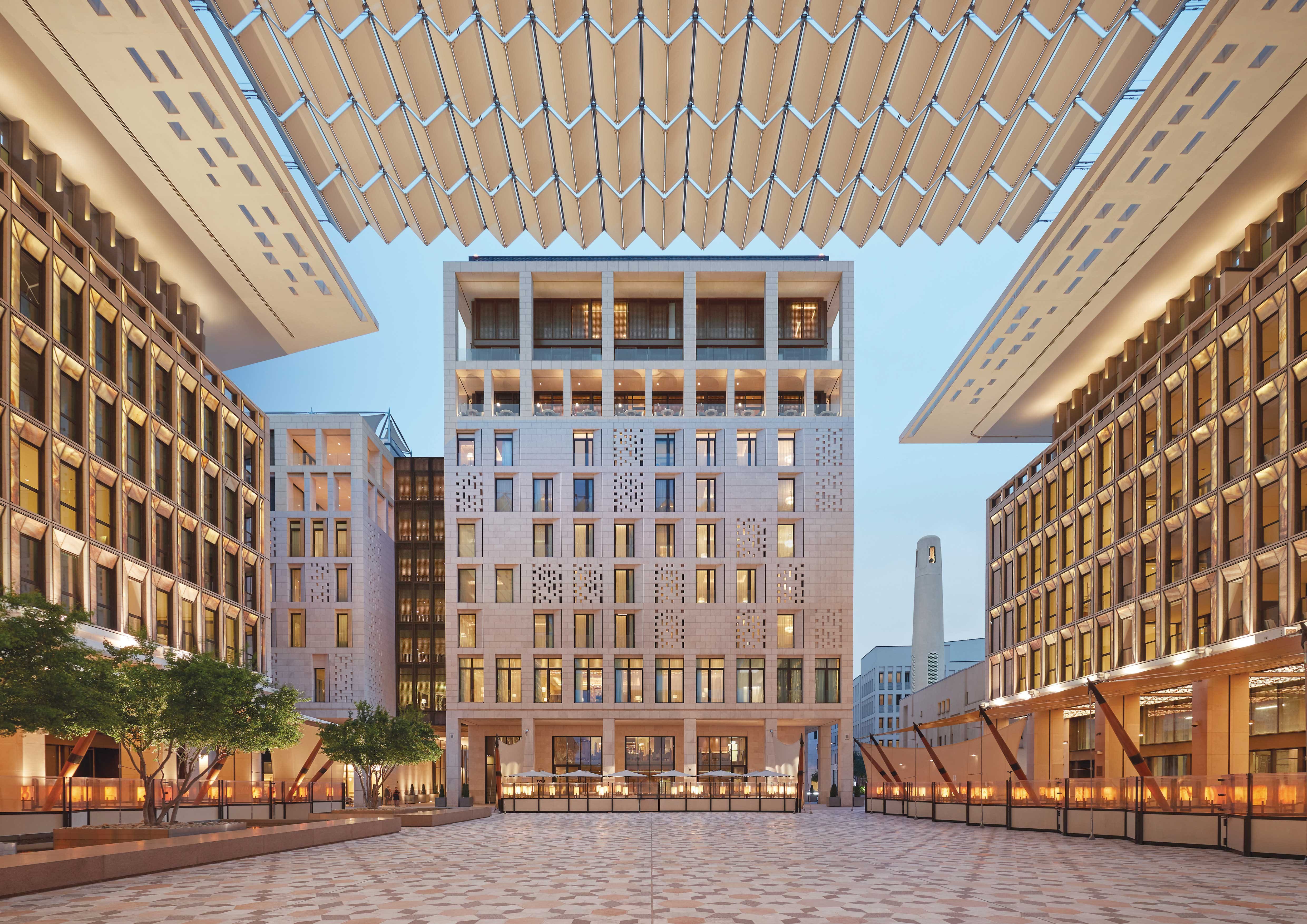 Come Stay with Us
Mandarin Oriental Doha
Barahat Msheireb Street, Msheireb Downtown Doha , Doha PO Box 23643,, Qatar
+974 4008 8888