Dubai
Where to shop in Dubai
Dubai's reputation as one of the top destinations for luxury shopping is nothing new, but as the city grows and evolves, so the shopping scene is transforming itself into something even more exciting. Gone are the days where malls are the only place to go, we're talking Boxpark boutiques and hidden warehouses. And, Mandarin Oriental Jumeira, Dubai is right in the centre of it all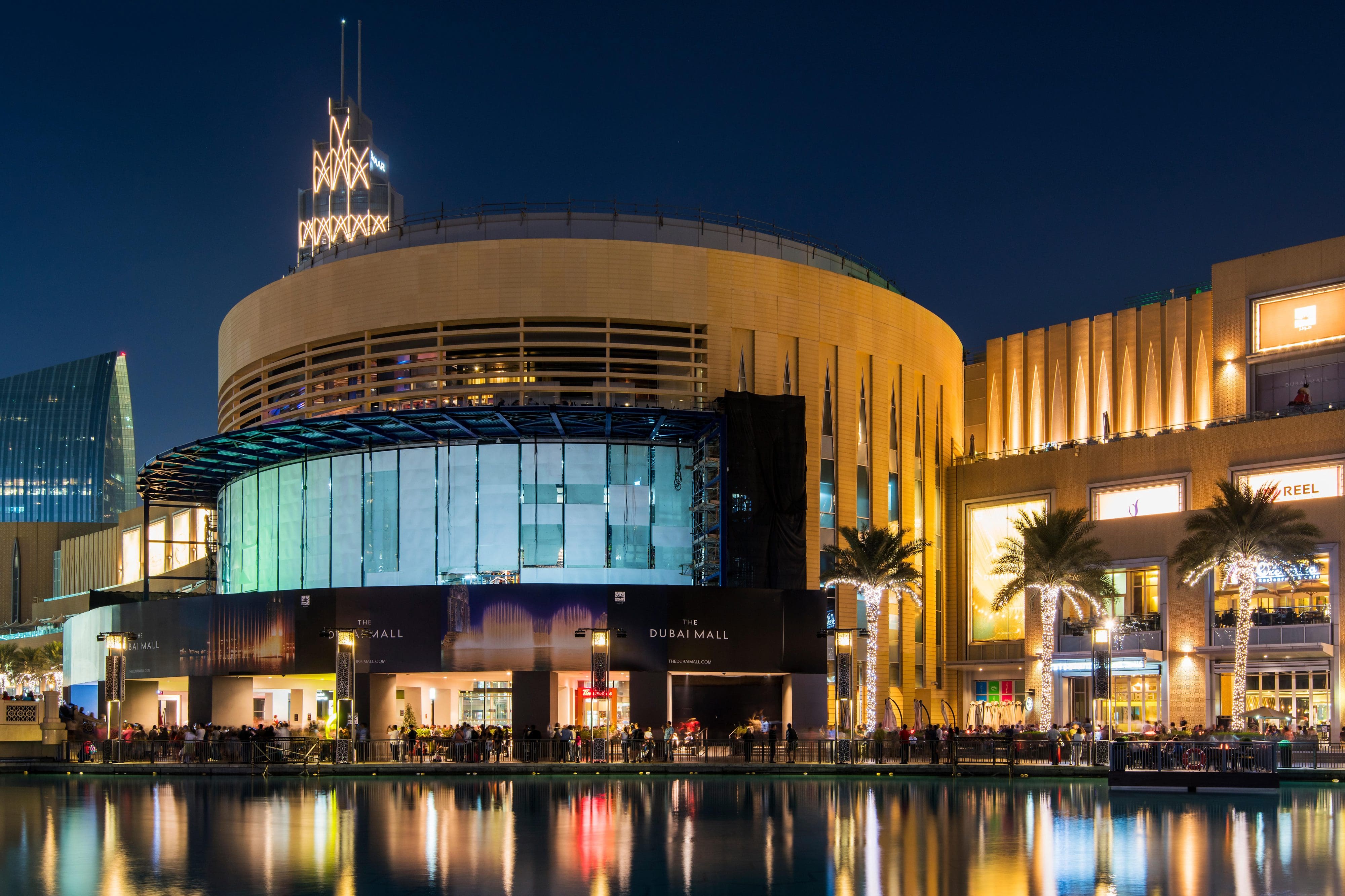 The stalwart
In true maximalist Dubai style, the Dubai Mall (pictured above) is the world's largest retail destination, with anchor stores including Galleries Lafayette and Bloomingdales. Fashion Avenue, with its plush carpeted walkways, is home to more than 150 designer stores offering clothing, accessories and everything in between. The Souk is another attraction: more than 200 of the world's most trusted jewellers and gold merchants can be found in the traditionally designed labyrinth. The Dubai Mall offers services aplenty, think VIP valet parking, and free same-day delivery of your shopping – just in case you have too many bags to carry. Add the world-class Dubai Aquarium and Underwater Zoo, an ice rink and an extensive selection of exceptional cafés and restaurants, and it really is a destination in its own right.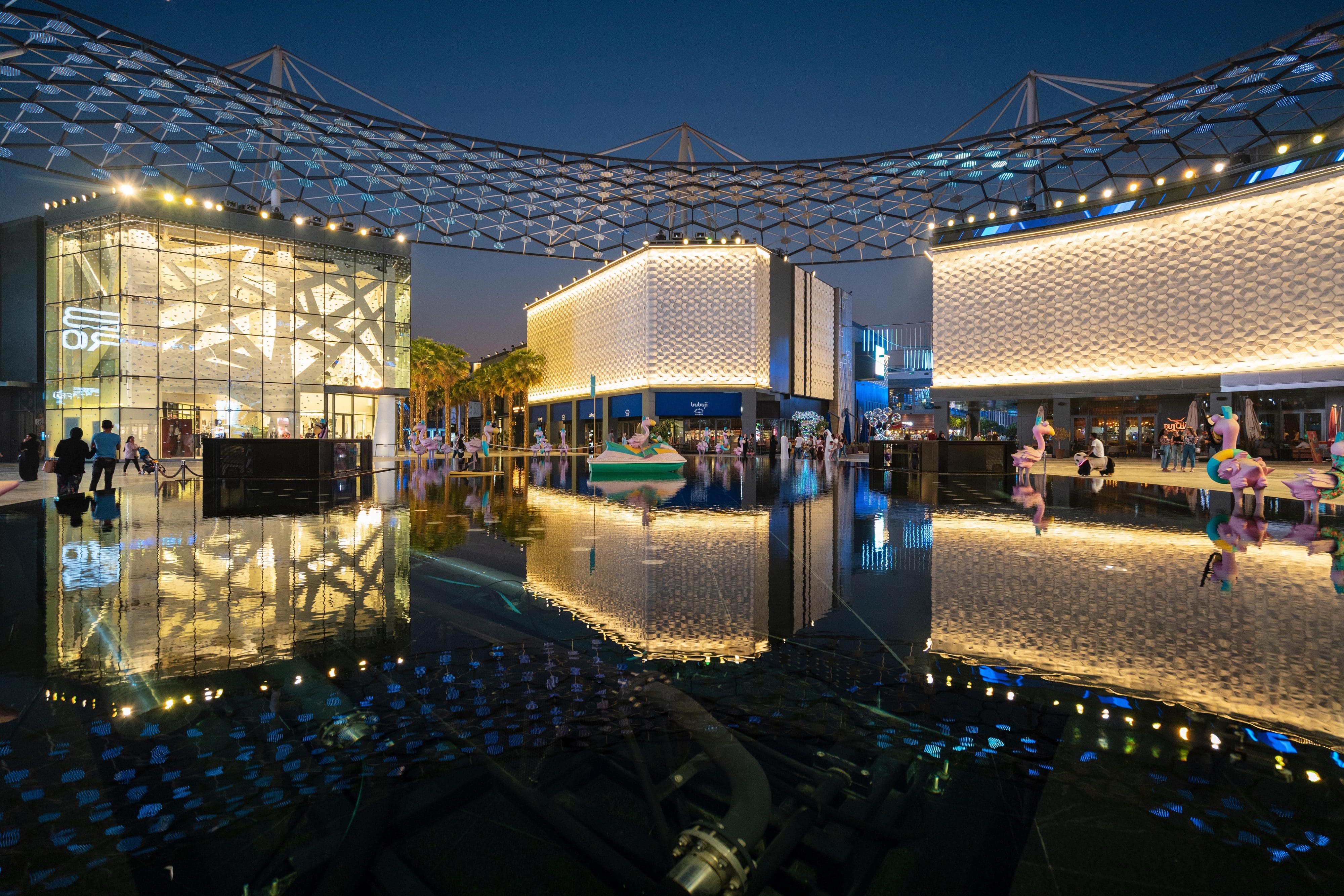 The boutique
City Walk (pictured above) boasts a collection of boutique stores in a street setting – and even the indoor spaces are roomy and bathed with light. Browse the playful collection of year-round dresses and flouncy shirts at Maje and don't miss the heavenly bedding from Bea E Martina. Made in Italy, this is luxurious comfort on a whole new level, and they have a nursery range for little ones, too.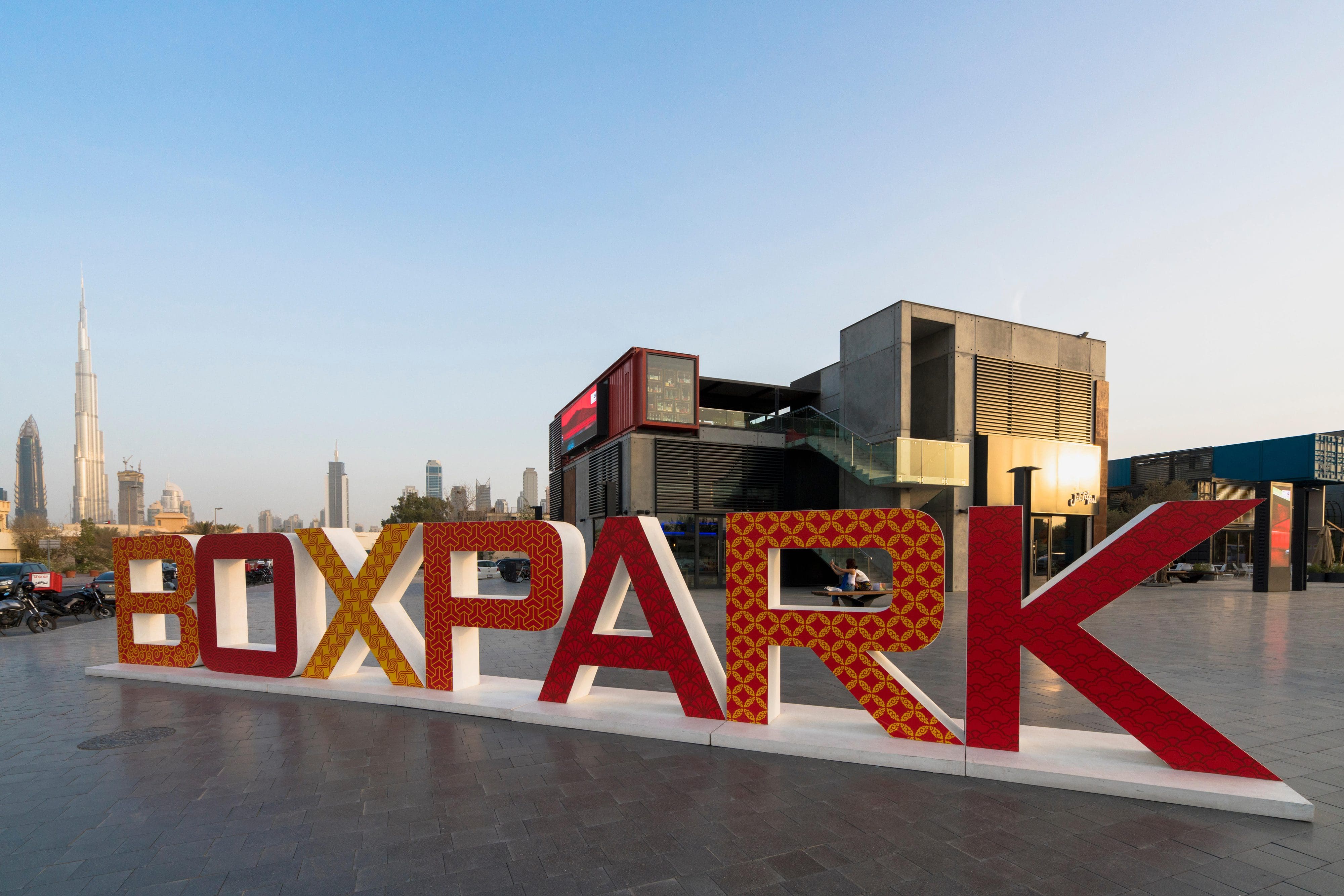 The on-trend
Trendsetters flock to the unusual set-up of some of Dubai's more recent shopping venues. One of these, Boxpark (pictured above), is just down the road from Mandarin Oriental Jumeira, Dubai, where you'll find Atelier des Artistes. From the moment you enter, luxury envelops you; glittering chandeliers, a sweeping gold staircase, and plush furnishings ooze sophisticated femininity. Regional and international designers have hand-made and haute couture creations here, many of which were designed as one-off pieces. Nearby, pop into Poupette à La Plage if you have kids; the Dubai-born, French-inspired boutique has a wonderful collection of 'nostalgic chic' children's clothes, with a focus on beachwear for the best-dressed mini-mes in town.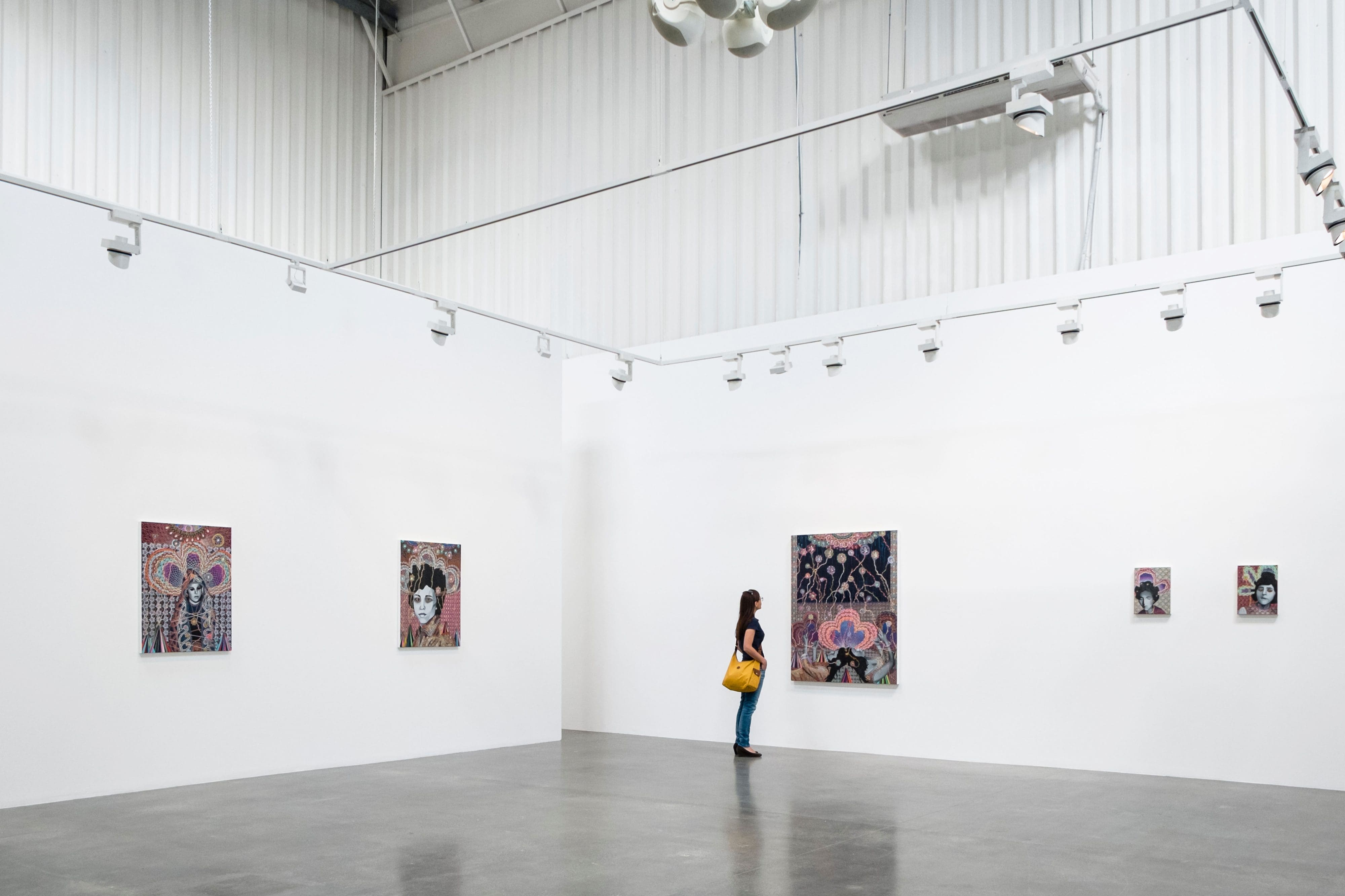 The alternative
Some of the coolest (and most luxury) places to shop in Dubai are completely off the grid. The industrial area of Al Quoz is home to a bit of everything, from interior design warehouses to luxury car showrooms and super-yacht sales offices. The rough, unassuming buildings of Alserkal Avenue hide a secret – go inside and you'll find clean, expressive spaces where the warehouses have been transformed into intimate art galleries (pictured above), including The Mojo Gallery and Green Art Gallery. While you're in the area, try one of the cosy cafés such as Wild & The Moon, which offers organic, gluten-free food and drinks.
The seasonal
For unique shopping with international influences, head to Global Village (pictured above): an outdoor shopping and culture destination separated into different regions. The 'Pavillions' include China, Thailand, Morocco, India, Russia and many more, each showcasing the country's own merchandise and cuisine. The handcrafted antique furniture from the different regions is particularly interesting. Global Village is only open during the winter months, but the daily events, street performances, cultural shows and firework displays have cemented it as a firm favourite among the locals.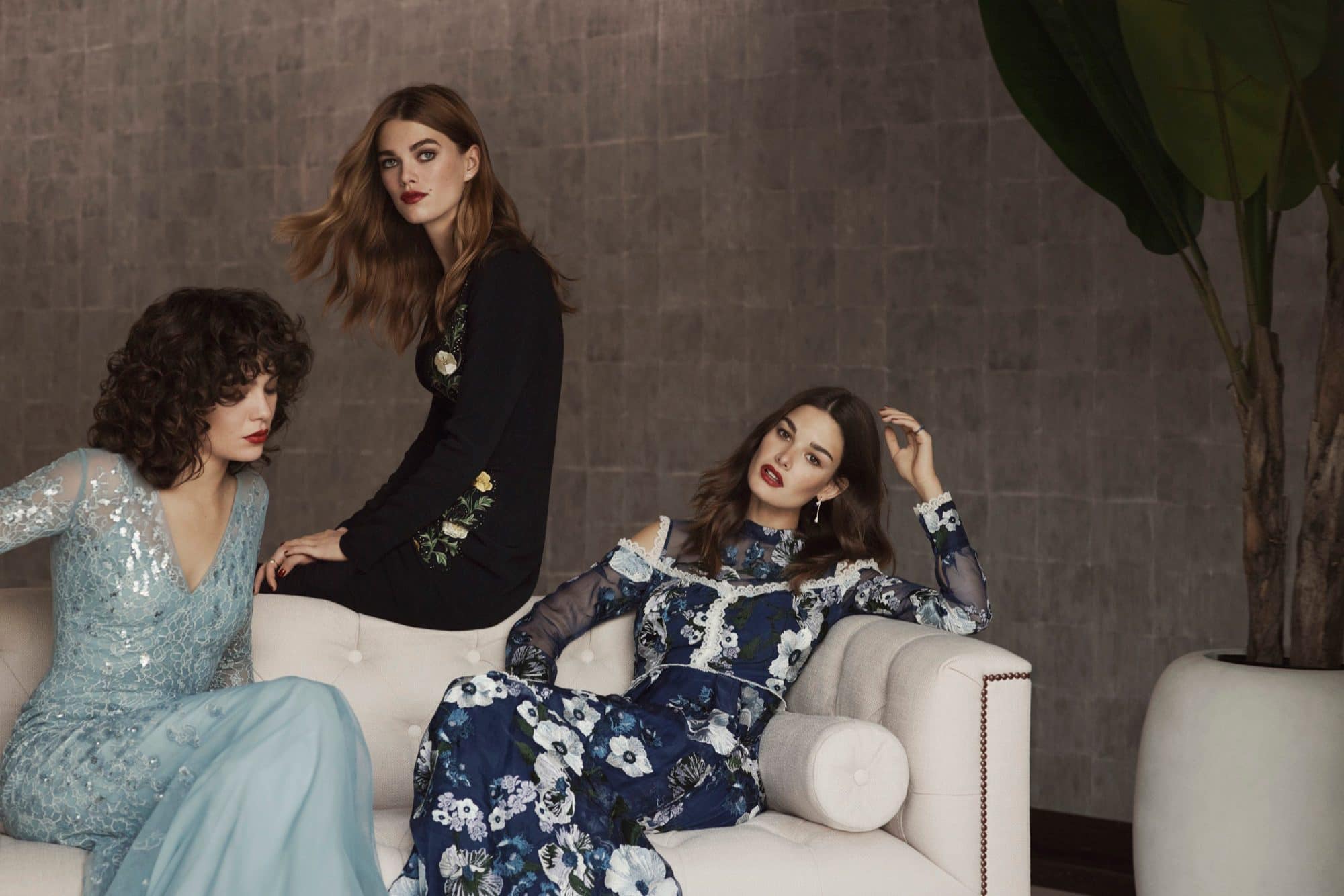 The convenient
For online shopping with a difference, check out luxury internet retailer Ounass (pictured above). Offering clothing, shoes and accessories straight off the catwalk from brands such as Stella McCartney, Gucci and Valentino, this fashion-forward website (it also has an app) offers a service that is so Dubai, it's almost a must-try – two-hour delivery, anywhere in the city. If you're pressed for time but you need an outfit or a statement piece for your evening ensemble, this is the only way to shop in the city of luxe.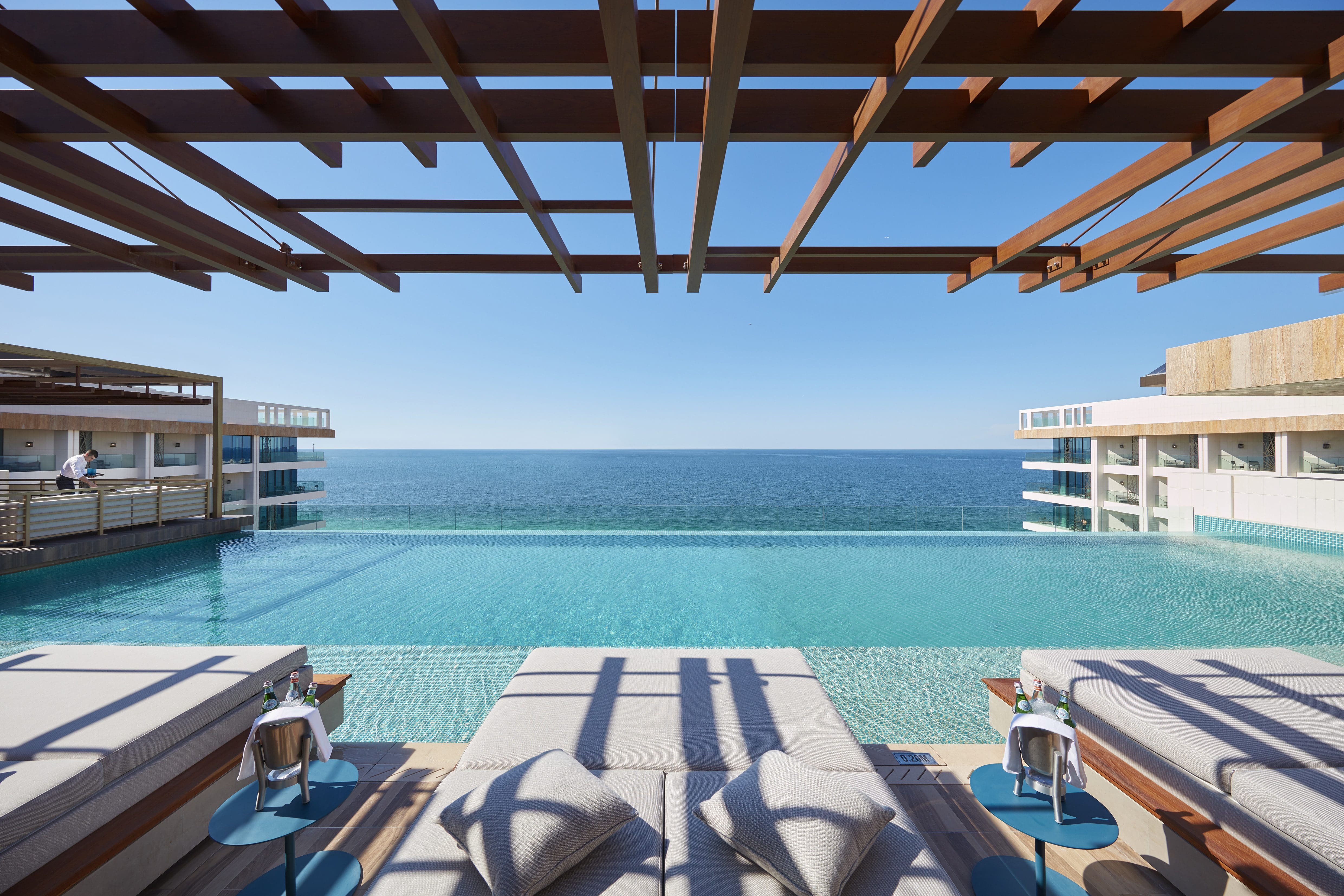 Come Stay with Us
Mandarin Oriental Dubai
Jumeirah Beach Road, Jumeira 1, PO Box 62092 , Dubai , United Arab Emirates
+971 4 777 2222