Hong Kong
An art lover's guide to Hong Kong
For most of its history, the one art that interested Hong Kongers was the art of making money. But the 21st century has seen the city become Asia's most important crossroads for art dealers and their wealthy clients. As well as the refined galleries of Central and Sheung Wan, the big shows have also found an eager audience, with Art Basel, Art Central and the Affordable Art Fair all established in the calendar. For the culturally intrepid, smaller arty clusters are emerging in the east of the island and Kowloon. Take a stroll through the city's artistic scene, all just a brush stroke from nearby Mandarin Oriental, Hong Kong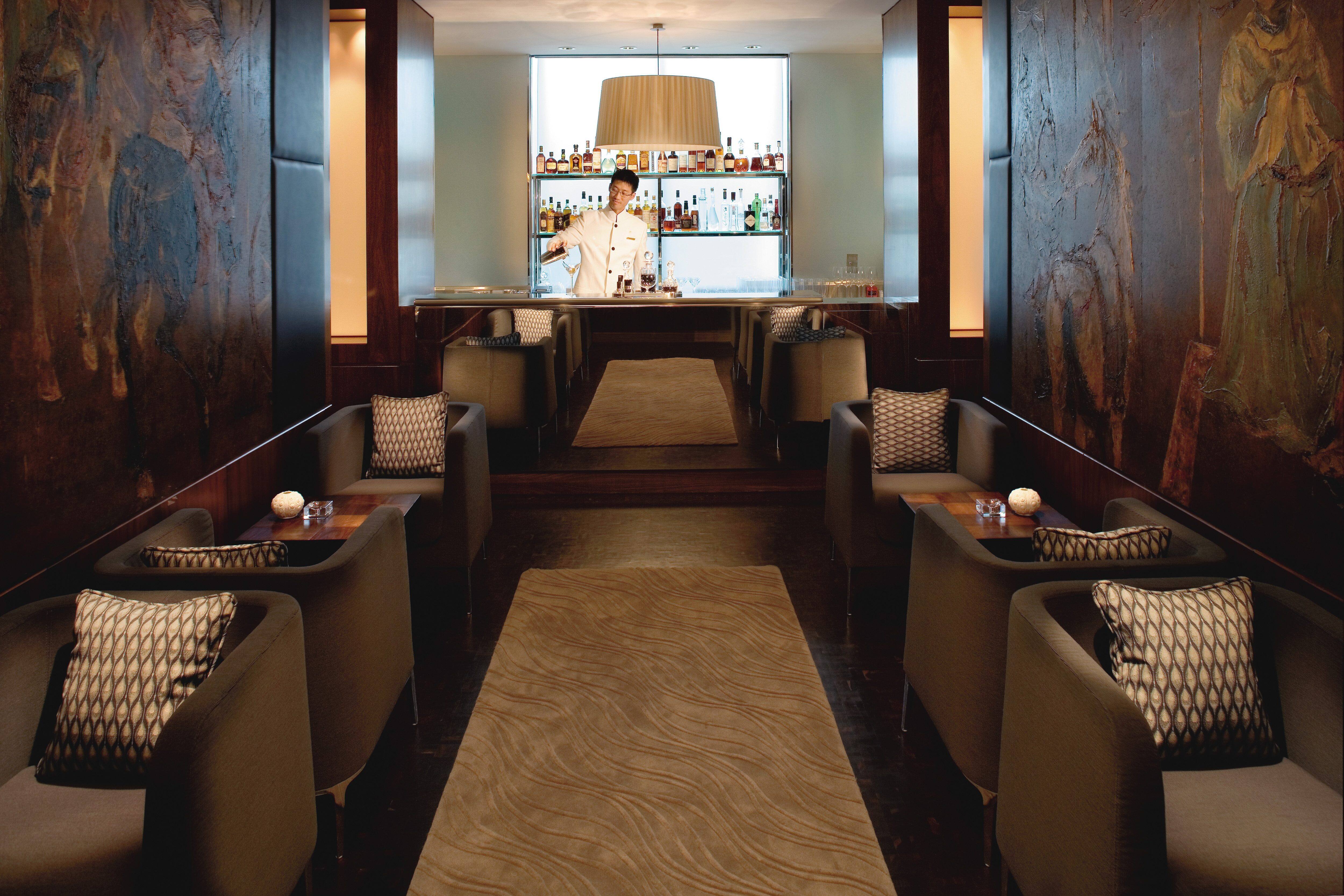 The laureate
If Hong Kong and Macau had their own art laureate, it would probably be Konstantin Bessmertny. The Russian moved to the (then) tiny Macau village of Coloane from the northern Chinese-Russian border city of Blagoveshchensk in 1992. From his studio in Hong Kong he produces a stream of burlesque works that channel Bruegel and Bosch, with a knowing nod to the Surrealists. If you stayed at or near Mandarin Oriental, Hong Kong in March 2018, then you might have seen his work on the walls of that most distinguished dining room, the Mandarin Grill + Bar (pictured above) as part of a pop-up event. It was even on the plates, as Executive Chef Robin Zavou created a series of dishes inspired by Bessmertny's work (including The Last Dumpling).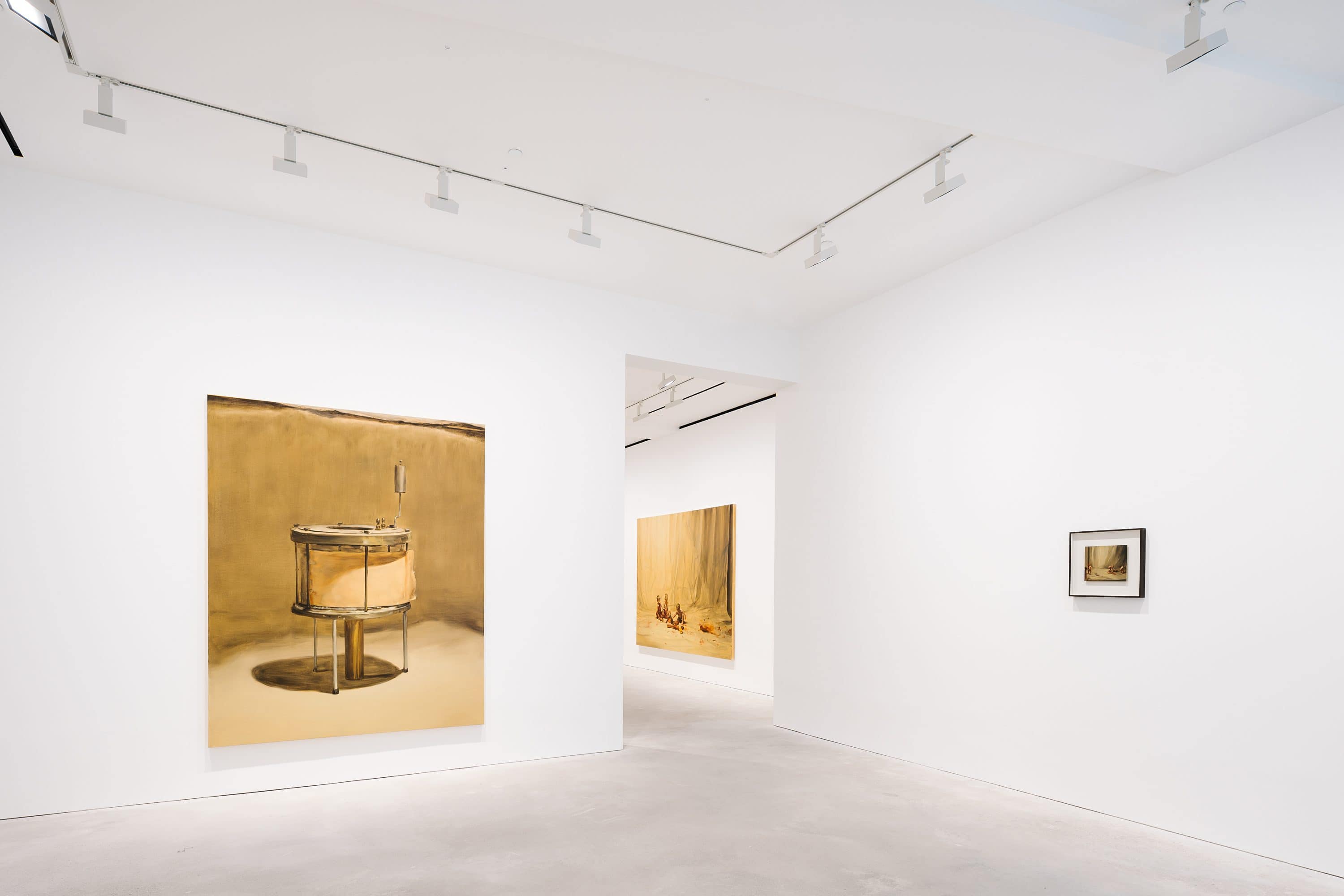 The man in town
Space is the biggest luxury in this town. So, when leading gallerist David Zwirner opened a 10,000 square-feet-space on Queen's Street Central in January 2018 you knew he, like the city's art scene, was serious. The gallery is in H Queen's, a new dedicated gallery building in Central designed by William Lim (pictured above) – and aimed at giving everyone a break from the high-end shops and malls.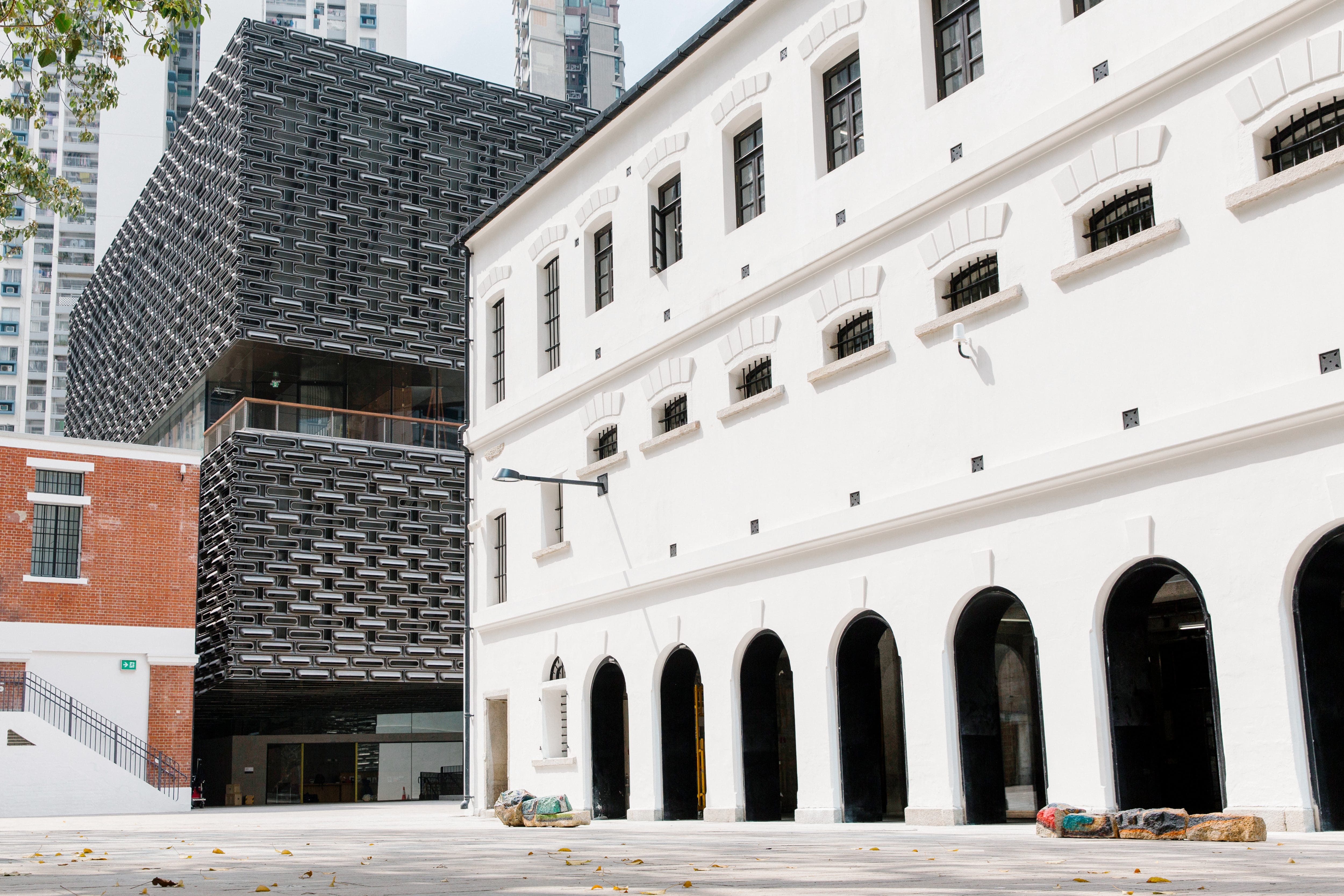 The much-awaited
There have been delays and delays, but the builders and archaeologists have finally completed the first stage of their work, and the Tai Kwun Centre for Heritage and Arts (pictured above) was unveiled to the public in May. This architectural essay in Victorian solidity was built to impress and – as the home of the former British colony's prison and police station – intimidate. It now promises to be one of the Asia's most high-profile centres for the contemporary and performing arts.
The quirky retail and arts centre
The warm-up act for Tai Kwun can be found after a short stroll along Hollywood Road to vertiginous Aberdeen Street. PMQ stands for Police Married Quarters (pictured above): and the neat apartments that once housed Hong Kong's bobbies and their brood are now shops, studios and restaurants. It's a commercial, accessible form of art you'll find on show here: but for Hong Kong, it's been a game-changer.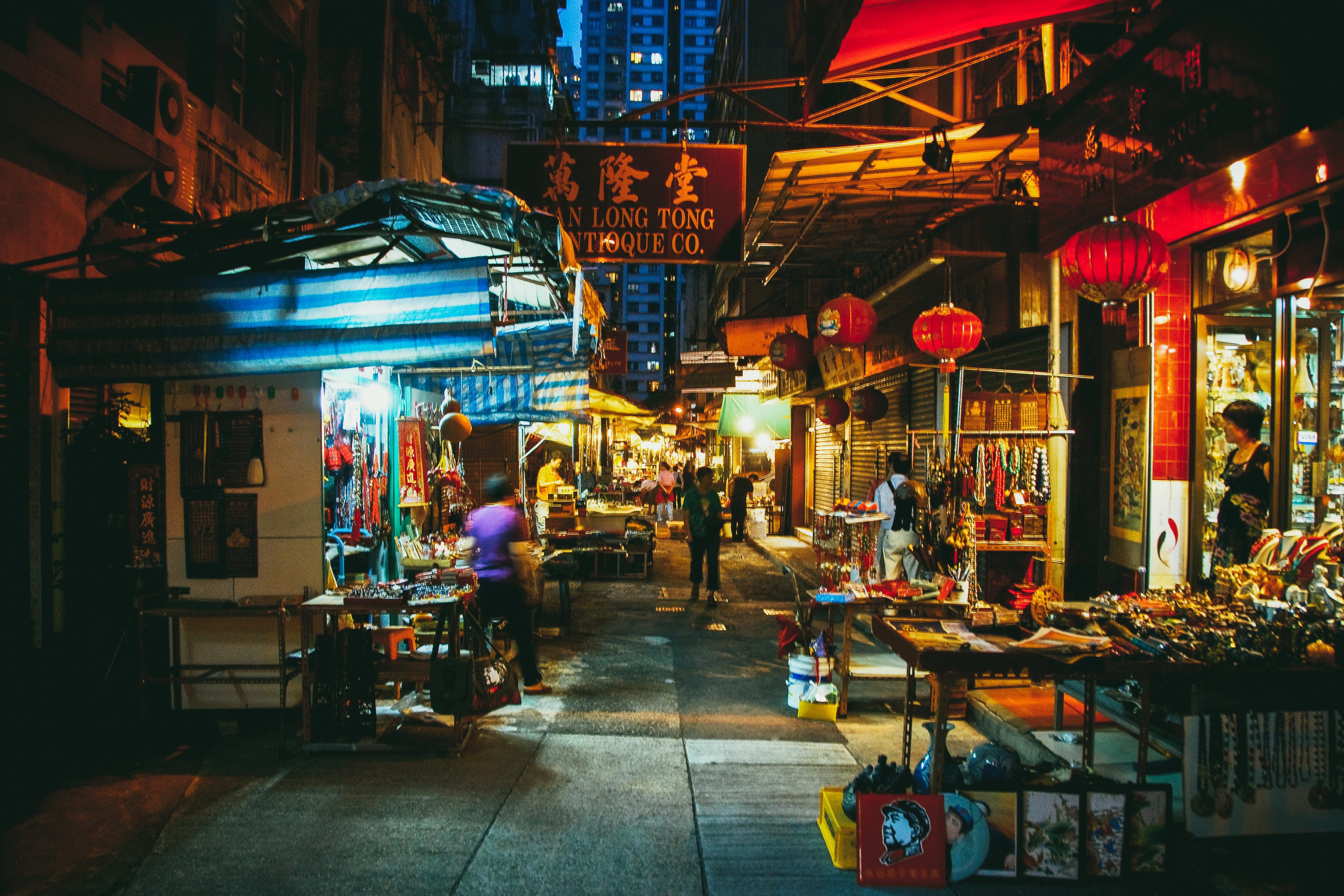 The doyenne
Carry on beyond PMQ and you enter Sheung Wan – a favourite district of many Hong Kongers, with its small bars, pioneering restaurants, walkable streets and, for the past 20 years, art galleries. The pioneer was Sin Sin Man, a fashion and jewellery designer who, in 1998, saw the potential of both the area and the Hong Kong art market (pictured above). Her small gallery always merits a visit, especially if the black-clad pocket dynamo Ms Man herself is in residence.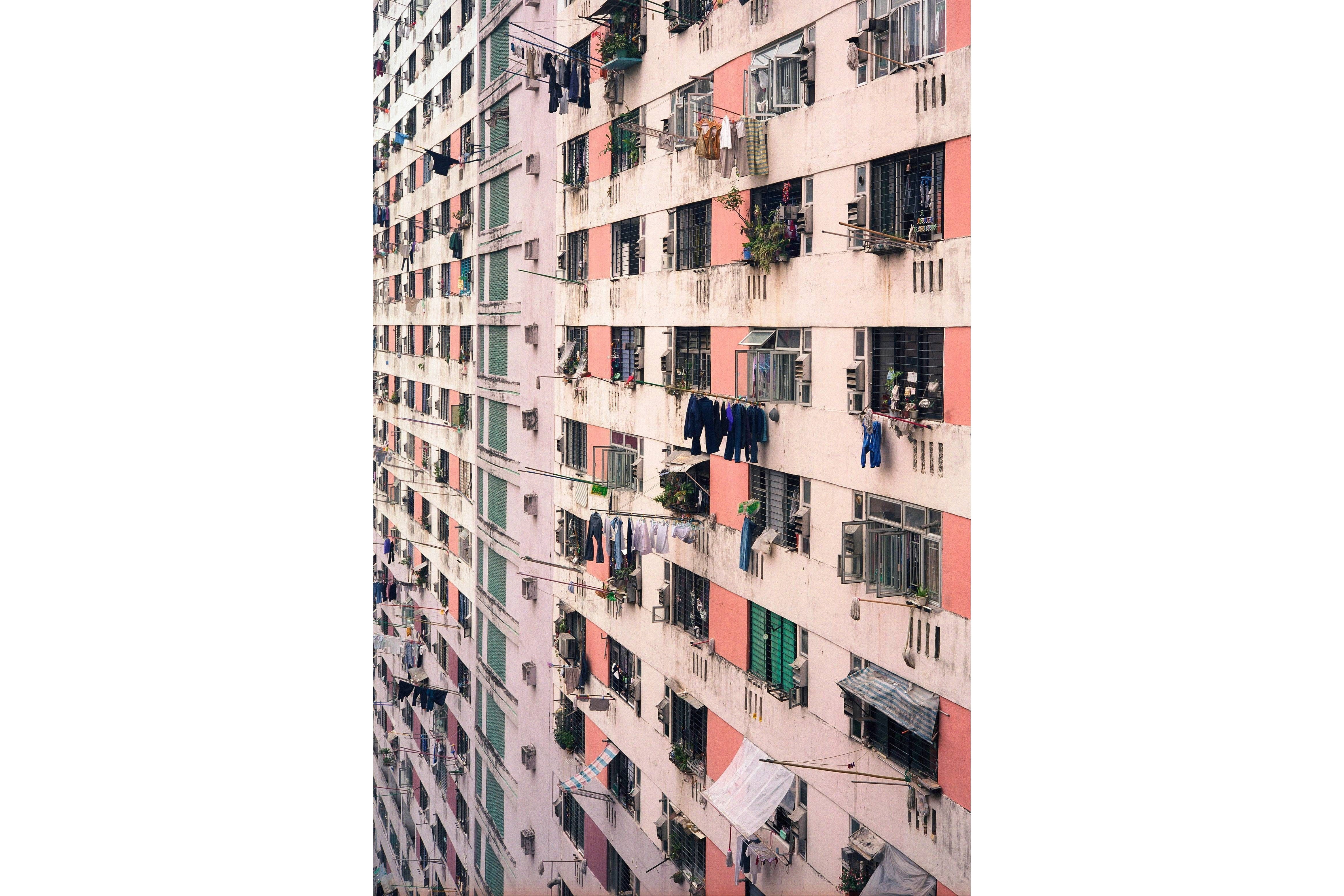 The chronicler
At some stage during a stay in Hong Kong, you're likely to see a photograph of the city's apartment blocks (pictured above). The frame cuts out the sky and ground: the result is an almost abstract composition of living spaces as artwork. The photograph will be from a series called The Architecture of Density by German photographer Michael Wolf, a long-time Hong Kong resident. This chronicler of urban life has his studio in the burgeoning creative area of Chai Wan in the far east of Hong Kong island.
Come Stay with Us
Mandarin Oriental Hong Kong
5 Connaught Road Central , Hong Kong - Mandarin Oriental , China
+852 2522 0111