An insider's guide to M+ Hong Kong
After more than a decade of anticipation, M+ Hong Kong finally opened its doors to the public in November 2021, set on the reclaimed land that makes up West Kowloon Cultural District. As Asia's first global centre for contemporary visual culture, the museum is made up of 33 galleries that span a vast 17,000 square metres, all just a 15-minute cab journey from Mandarin Oriental, Hong Kong and Landmark Mandarin Oriental, Hong Kong. Designed by Pritzker Prize-winning design firm Herzog & de Meuron, M+ has been hailed as the region's equivalent to cultural behemoths such as London's Tate Modern and MoMA in New York.
More importantly, though, is the story the museum wants to tell. M+ museum director Suhanya Raffel says: "M+ will help tell stories from the Asia perspective; the stories of Asian contemporary arts that are not fully reflected in any existing museums in the West."
Currently, 1,700 works from the museum's 8,000-piece-strong collection are on display, with its first special exhibition set to debut in 2022, according to Raffel. Should you need a break between galleries – and you will – head to Rest Coffee, where you can kick back with a single origin coffee or a libation made from their vast collection of gins. If you've worked up an appetite, try Café Bohème, which dishes up delectable pizzas and pasta dishes just a stone's throw from the museum.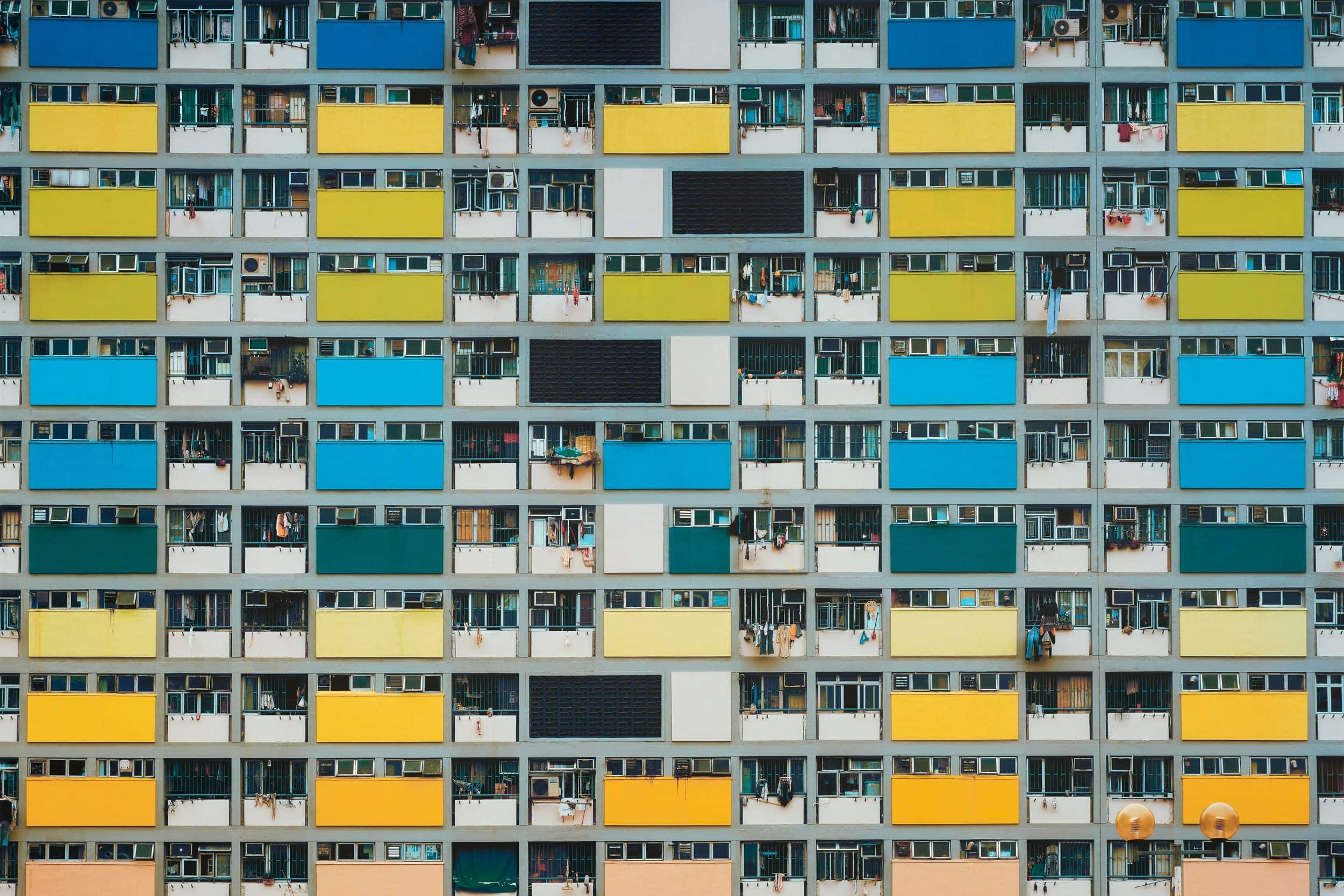 Hong Kong: Here and Beyond
This exhibition offers a strong sampling of Hong Kong's visual culture from the 1960s to the present. It opens with a work by Tsang Tsou-choi, who scrawled calligraphic screeds on public surfaces, including pillar boxes and utility buildings, all over Kowloon. Tsang was under the impression his ancestors owned Kowloon, and used his calligraphy to 'proclaim ownership' over the peninsula. While some viewed him as little more than a vandal, his unique calligraphy earned him a following within the art world.
Another highlight here is Kacey Wong's Paddling Home, a 4x4sqm floating house outfitted with bay windows, air-conditioning unit, and a stainless steel gate, built as a critique of Hong Kong's vast landscape of 'micro-flats'. In 2012, the artist set sail with the installation around Victoria Harbour as a tongue-in-cheek message to Hong Kongers that alternatives to homes with sky-high rents and waterfront views do exist.
Further along in the exhibition is Zaha Hadid's 1982 competition entry to design the Peak Leisure Club on Victoria Peak. The winning entry, which resembles a futuristic landmark made from metal shards, was never realised, but it won her global acclaim as a visionary unafraid to stray from design conventions.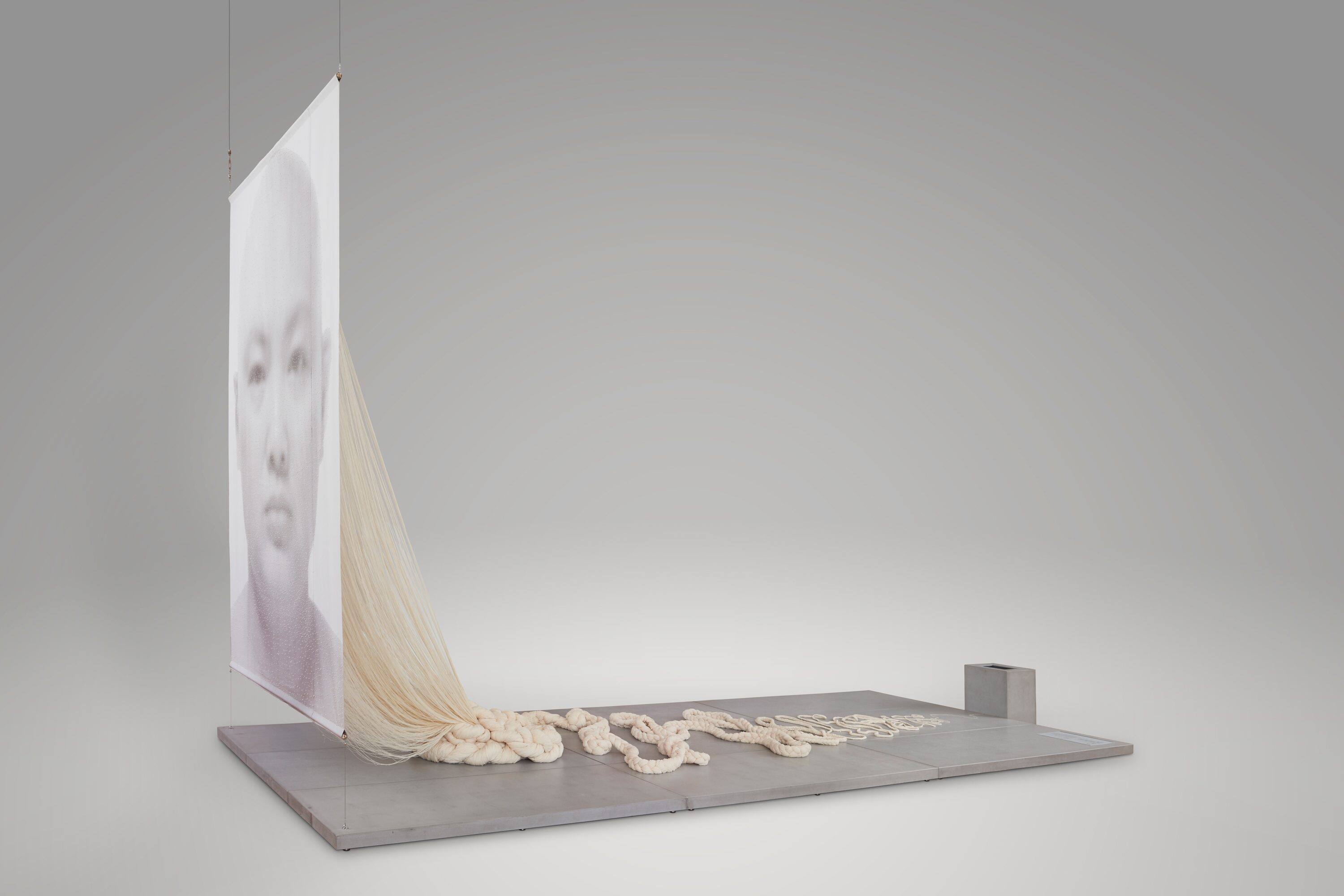 The M+ Sigg Collection: From Revolution to Globalisation
The museum owns the world's largest collection of Chinese contemporary art, much of which can be seen at The M+ Sigg Collection: From Revolution to Globalisation, and which chronicles contemporary Chinese art from the 1970s through the 2000s. At the entrance, Chi Xiaoning's Film of Stars Group Activities of 1979 provides an honest and wistful portrayal of the Stars Group. An underground avant-garde art group in China, Stars artists celebrated individual expression in their art, marking a divergence from the mainstream socialist realist art in China at the time. One popular piece from this section is Chinese artist Ai Weiwei's Whitewash, an installation of more than 100 ancient earthenware jars. In the piece, Ai Weiwei covers a quarter of the jars in white paint, obscuring their original coating and pattern, and prompting us to ask whether historical artefacts hold intrinsic value, or whether their value lies in what we attribute to them. Indeed, who gets to decide what is art?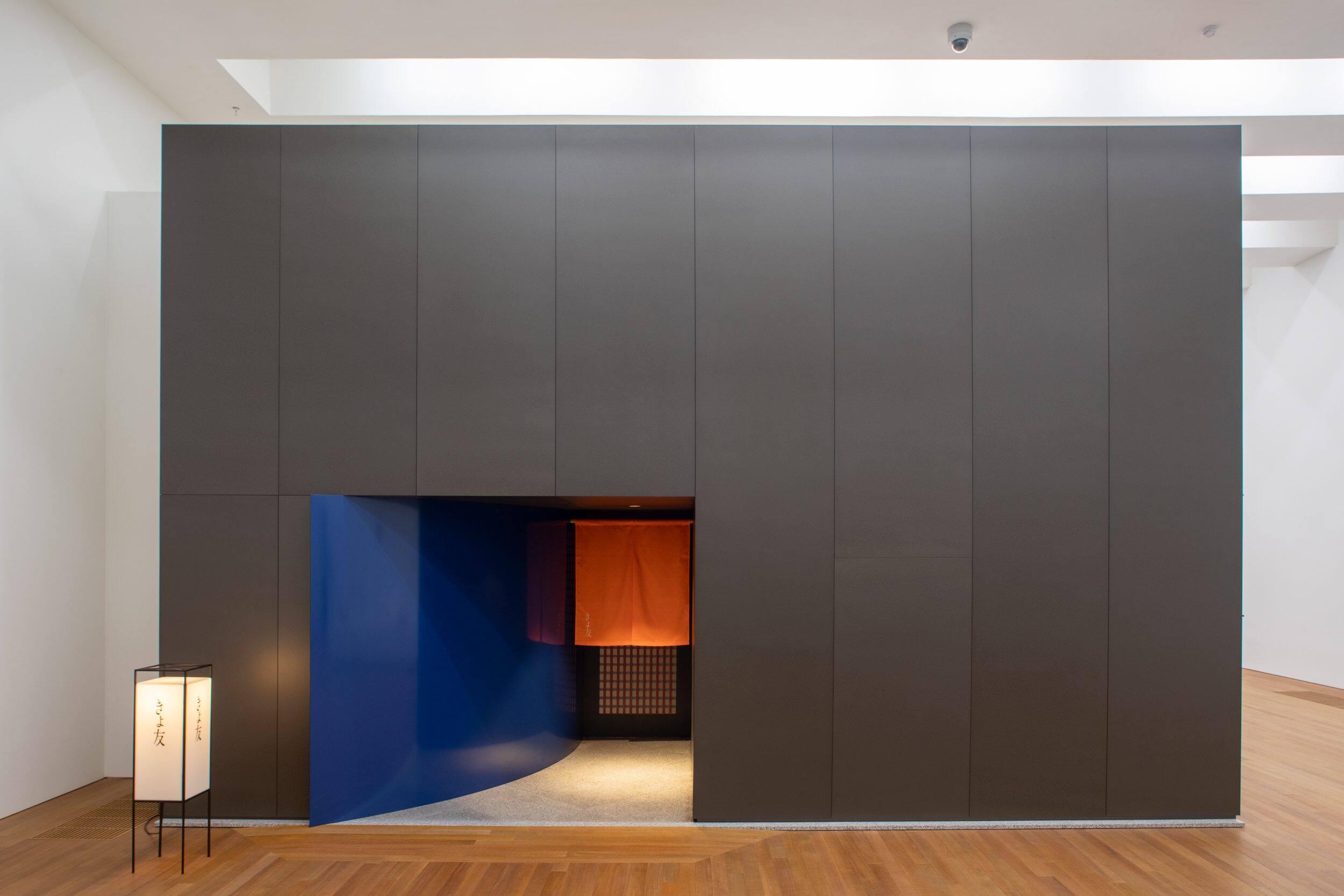 Things, Spaces, Interactions
This display offers a chronological exploration of international design and architecture in the last 70 years, ranging from the everyday to the exceptional. Don't miss Kiyotomo sushi bar, a 1-1 recreation of the Kiyomoto sushi bar designed by Japanese designer Shiro Kuramata. While Kuramata's celebrated design chairs are widely collected, the sushi bar is the only intact interior design work by the artist, and often regarded as masterclass in both art and design. A striking blue wall leads you to a cavernous dining area, made using a smooth sheet of cedar on one side and acrylic on the other, which creates an intimate atmosphere. At the sushi bar, German designer Ingo Maurer's paper-shaded lamps add a dramatic glow. A red-lacquered door at the back boldly offsets the predominately neutral palette.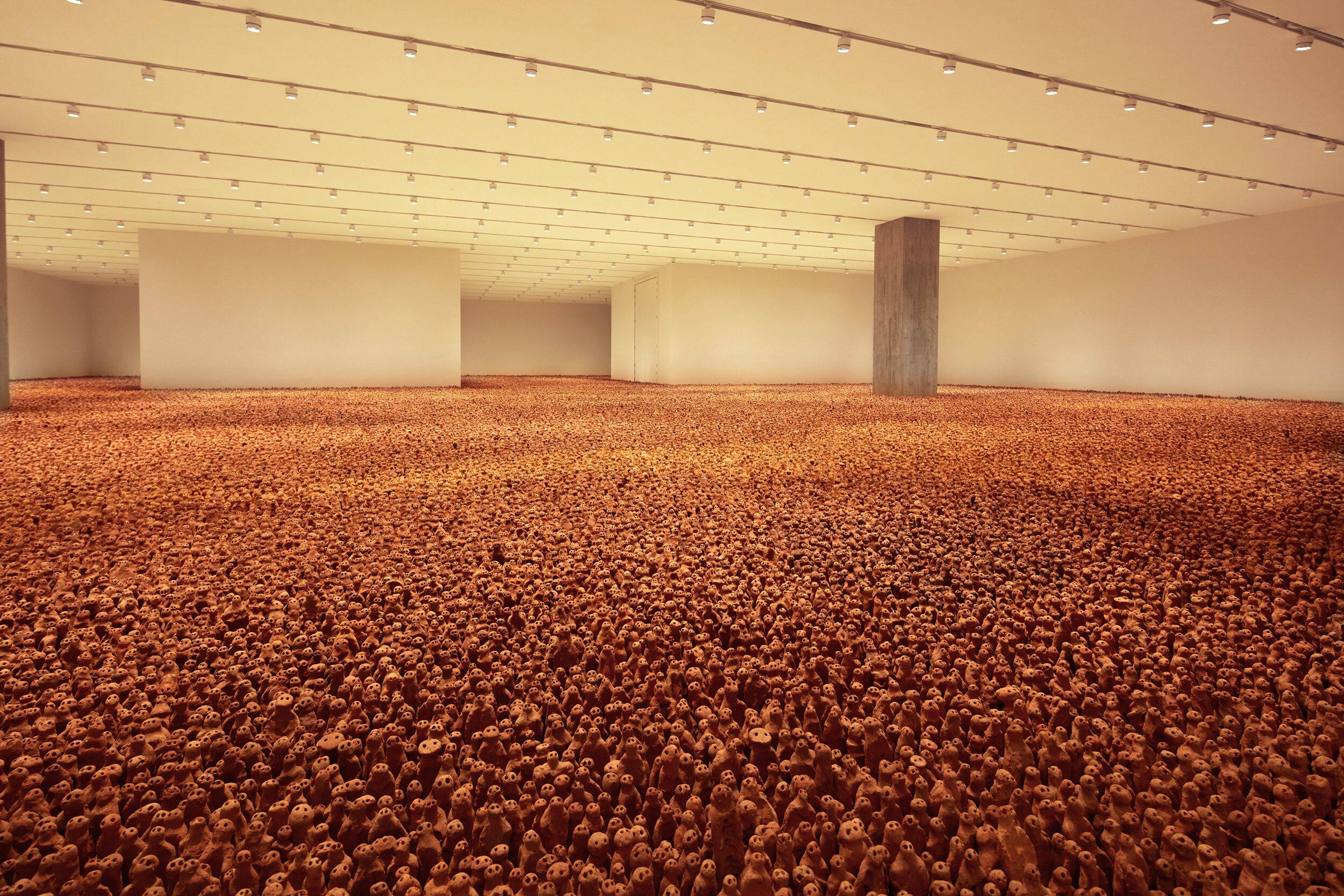 Asian Field
In 2003, Antony Gormley asked 300 residents of Xiangshan village in China to make their own clay figures in an expression of our relationship to the world. The result was Asian Field, a massive installation comprising 200,000 clay figurines, the largest of the artist's Field series, which also includes locations in the UK and Australia. Look at it at eye-level and feel the full force of tens of thousands of eyes staring back at you. The installation is accompanied by black-and-white portraits of the villagers, putting a face to the individual makers of the figurines.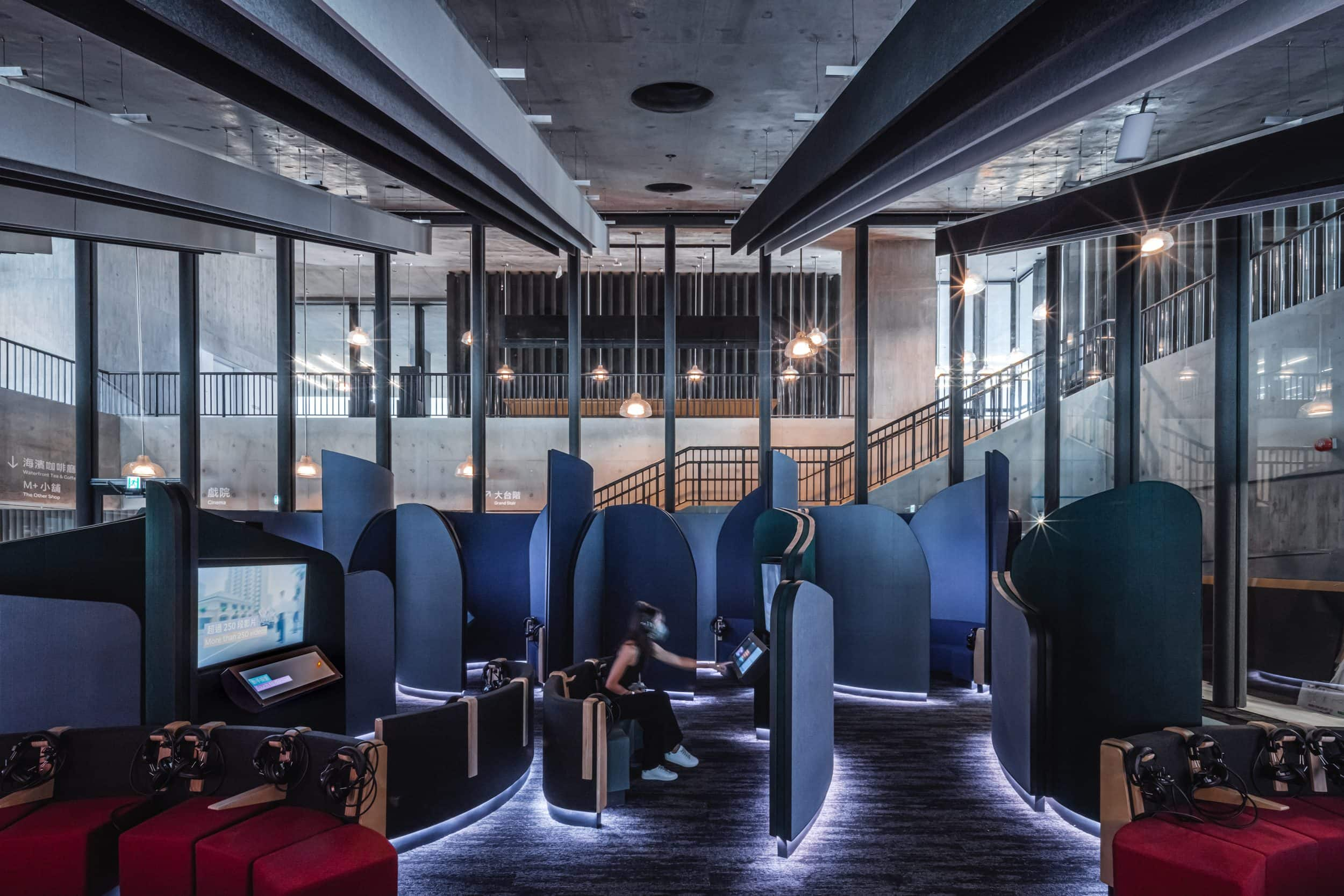 The Mediatheque
This space is not technically an exhibition but deserves mention for spotlighting moving image works. After all, moving images play an integral part in the way we communicate and engage with the world, taking in the proliferation of GIFs, memes, animated billboards, and VR and AR tools that have come to light in the last decade. At once a gallery, library and lounge, the space houses 250 videos and films from the M+ collection, spanning artist performances, video essays, animations and documentaries, as well as video game and VR experiences.