Munich
Bavaria's best drives
Whether you're a fan of challenging alpine roads, top speed autobahn runs or verdant countryside and fairy-tale castles, Bavaria – situated in Germany's southeastern corner – has it all. Using Munich as a base, here are five of the region's finest road trips
Bavarian Alps
Munich is the perfect starting point for a one-day road trip that promises the very best of the Bavarian Alps. Head south east along the A8 to the quaint village of Berchtesgaden and you'll see Munich's silvery cityscape transforming into the rolling hills of Bavaria, the majestic Alps rising seamlessly into the background. From there the B305 road twists and climbs to Reit im Winkl – a usually tourist-free village that faces the mountainous Tyrol region of Austria. Rejoining the A8 and heading west will take you through some truly breathtaking Alpine scenery before delivering you to Rottach-Egern, a beautiful lake town just north of the Austrian border. From here it's a one-hour drive along the B472 and A-95 to the last stop of the tour at Garmisch-Partenkirchen, famed for its staggering vistas, fresh air, and historical importance as the host town for the 1936 Winter Olympics.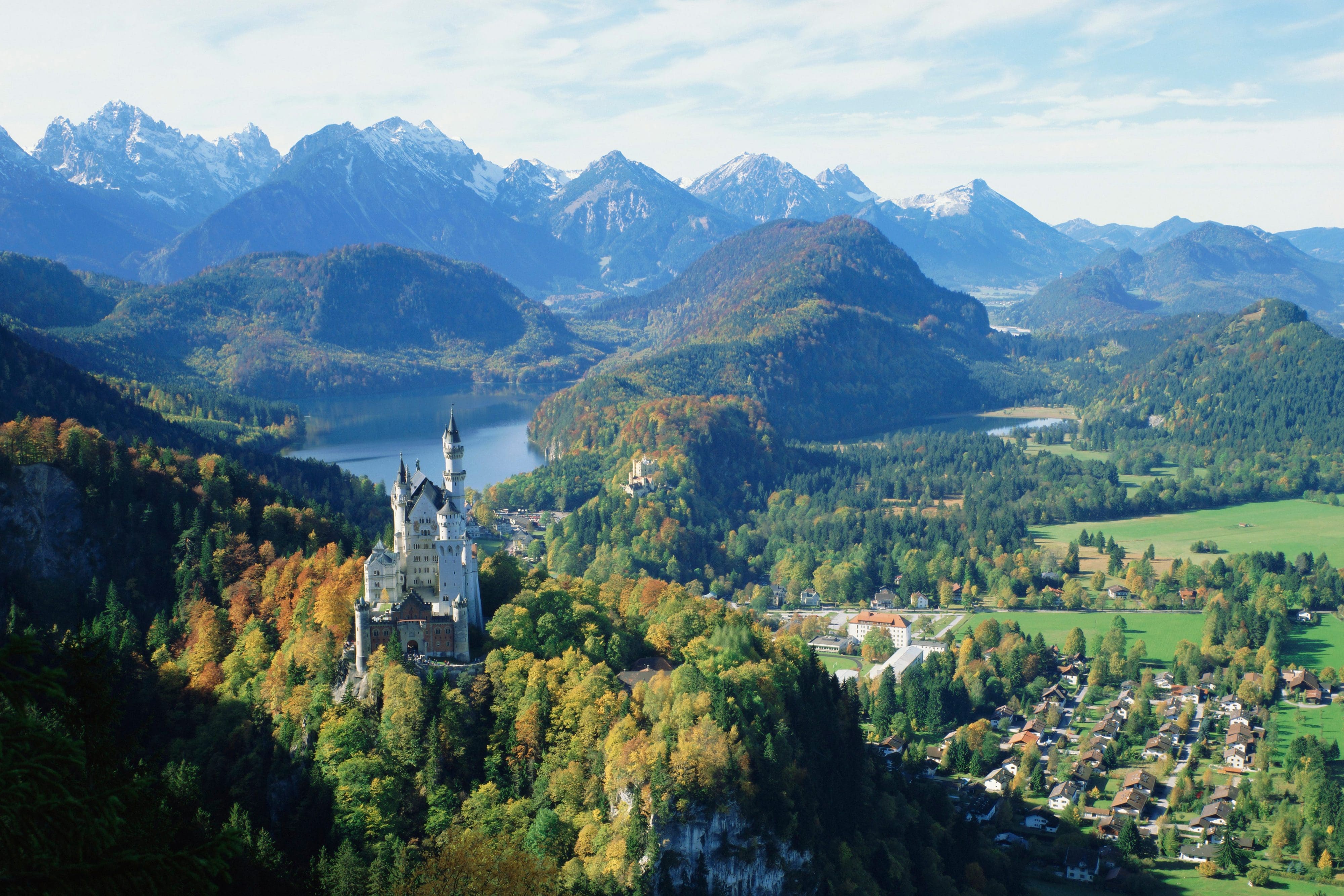 The Romantic Road
Munich lies 40 miles due east of the famous Romantic Road, which runs from the southern foothills of the German Alps to the hillside city of Würzburg in Northern Bavaria's Franconia region. Drive from Munich to start your journey at Fussen, on Germany's border with Austria, and head north along the Romantic Road's history-packed 220-mile itinerary. You'll pass the fairy-tale fantasy castle of Neuschwanstein – which inspired the castle in Walt Disney's animated Snow White – before reaching Augsburg, one of Germany's oldest cities with a history dating back to pre-Roman times. Take in the three mediaeval walled towns of Nördlingen, Dinkelsbühl and Rothenburg ob der Tauber before the Romantic Road reaches its conclusion at Würzburg. Along with its beautiful location and vineyards, Würzburg boasts the UNESCO World Heritage-listed Residence Palace.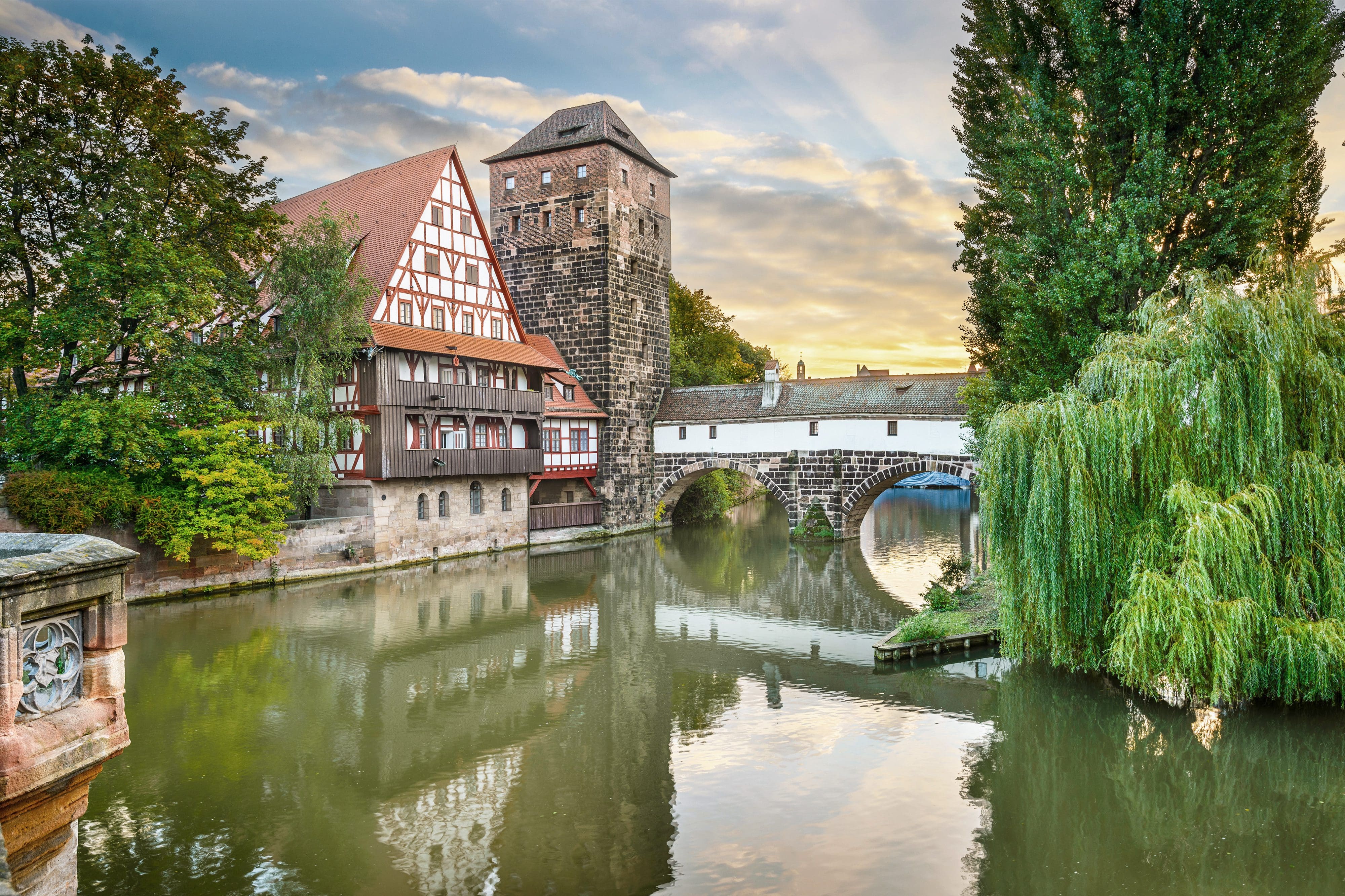 The Castle Road
Undoubtedly one of Germany's best scenic drives, the Castle Road – which starts in Mannheim – may be a fair distance from Munich but that doesn't mean you can't still experience many of its spired and fortified highlights. Head north from Munich to Nuremberg and up to the Castle Coburg, which rises majestically over Bavaria's border with the neighbouring region of Thuringia. From here head west and follow the Castle Road back to its starting point in Mannheim, taking in an abundance of the route's 70 castles, palaces and stately homes, many of which date from the Middle Ages. It makes a great journey for those with a passion for history, and, of course, driving.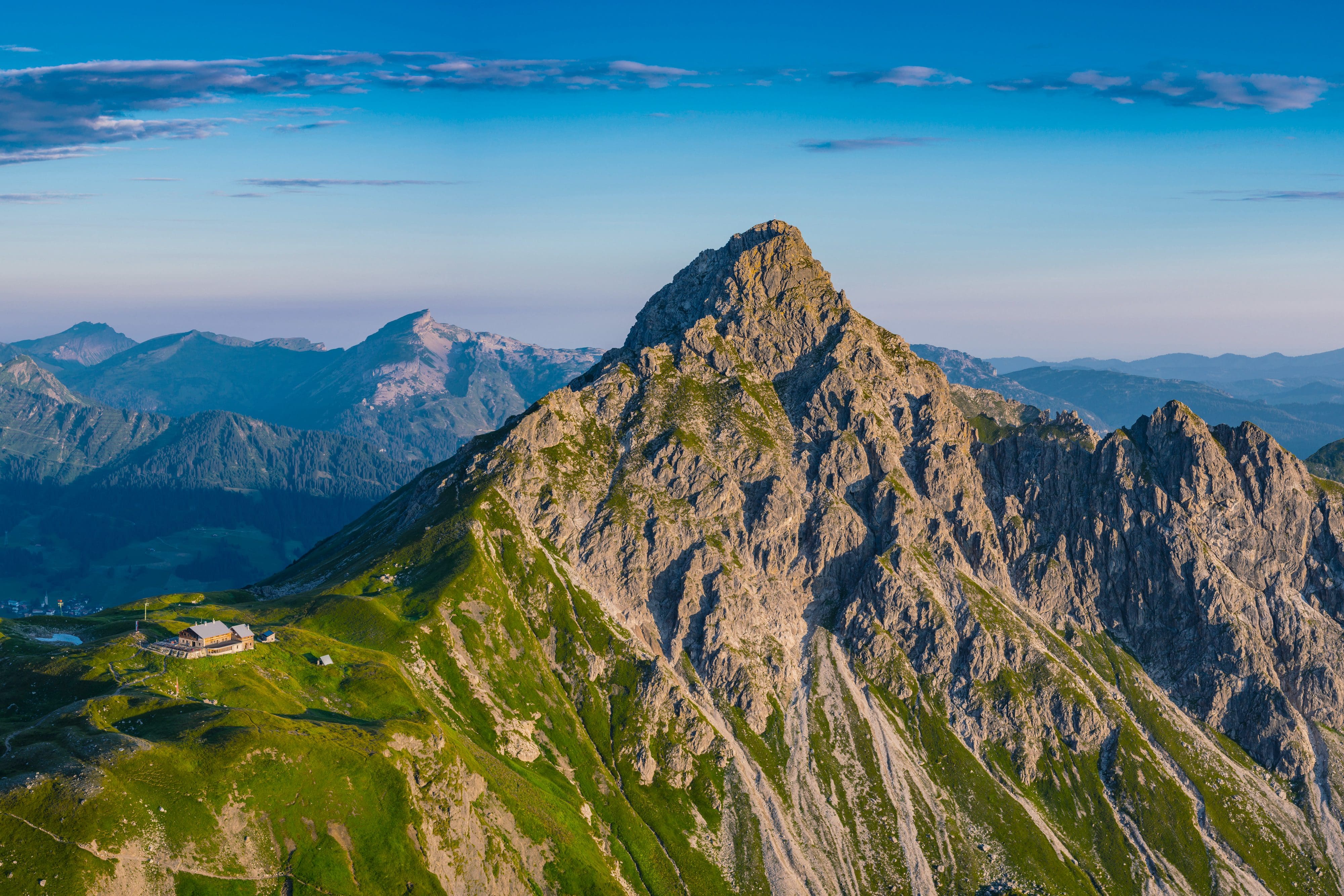 German Alpine Road
Drive a couple of hours west of Munich and you'll find yourself in the beautiful island town of Lindau, basking on the eastern edge of Lake Constance. Famed for its Mediterranean feel, Lindau is the start point for the German Alpine Road, which climbs from the lakeside town and up into the Allgäu Alps before following the Oberjoch Pass – one of the region's most scenic driving routes with 106 challenging bends – and then pressing onwards to Schönau on Lake Königssee, a gratifying 280 miles to the east. Carving its way through countless colourful villages, shimmering lakes and rolling alpine pastures, the German Alpine Road boasts a variety of traditional Bavarian restaurants and hostelries along its route, so there's always an excuse to stop and marvel at the scenery. Numerous mountain passes also provide a similar excuse for engaging in occasional bursts of 'spirited' driving – just don't tell anyone.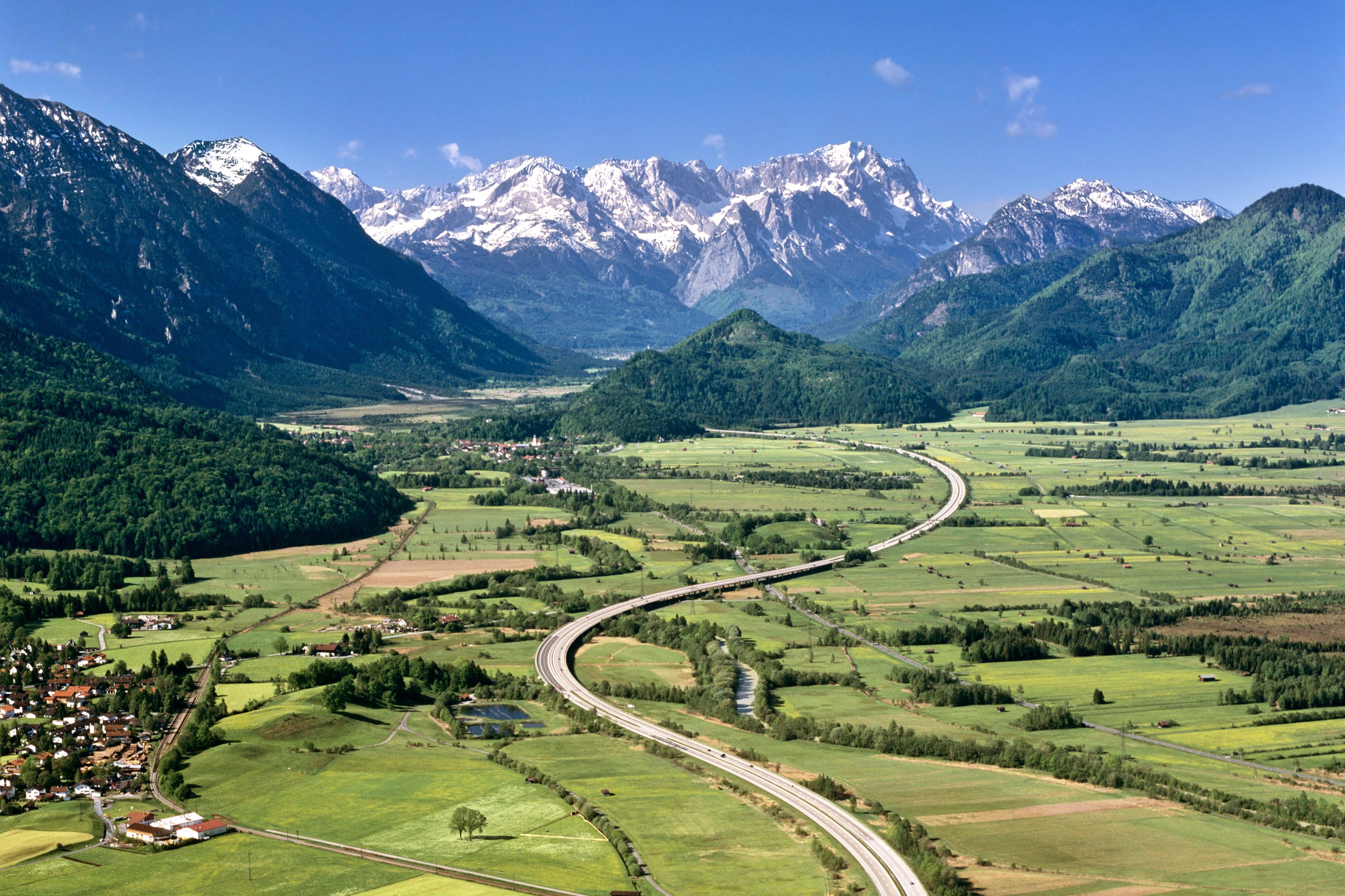 Autobahn Stormer
If you're just after a daytrip with some high-speed thrills – certain sections of Germany's autobahn network are famed for having no speed limit – then head due south from Munich to Garmisch-Partenkirchen in the Bavarian Alps, taking the A-95 Autobahn. The 55-mile journey should take just over an hour, and it's well worth a stop-off in this charming twin-towned resort to enjoy a little skiing or just wander around enjoying the Alpine vibes. Bear in mind that many stretches of the autobahn network, especially those near urban areas where congestion can build up, carry a posted limit of 130 km/h (80 mph). These are vigorously policed by speed cameras, so drive carefully.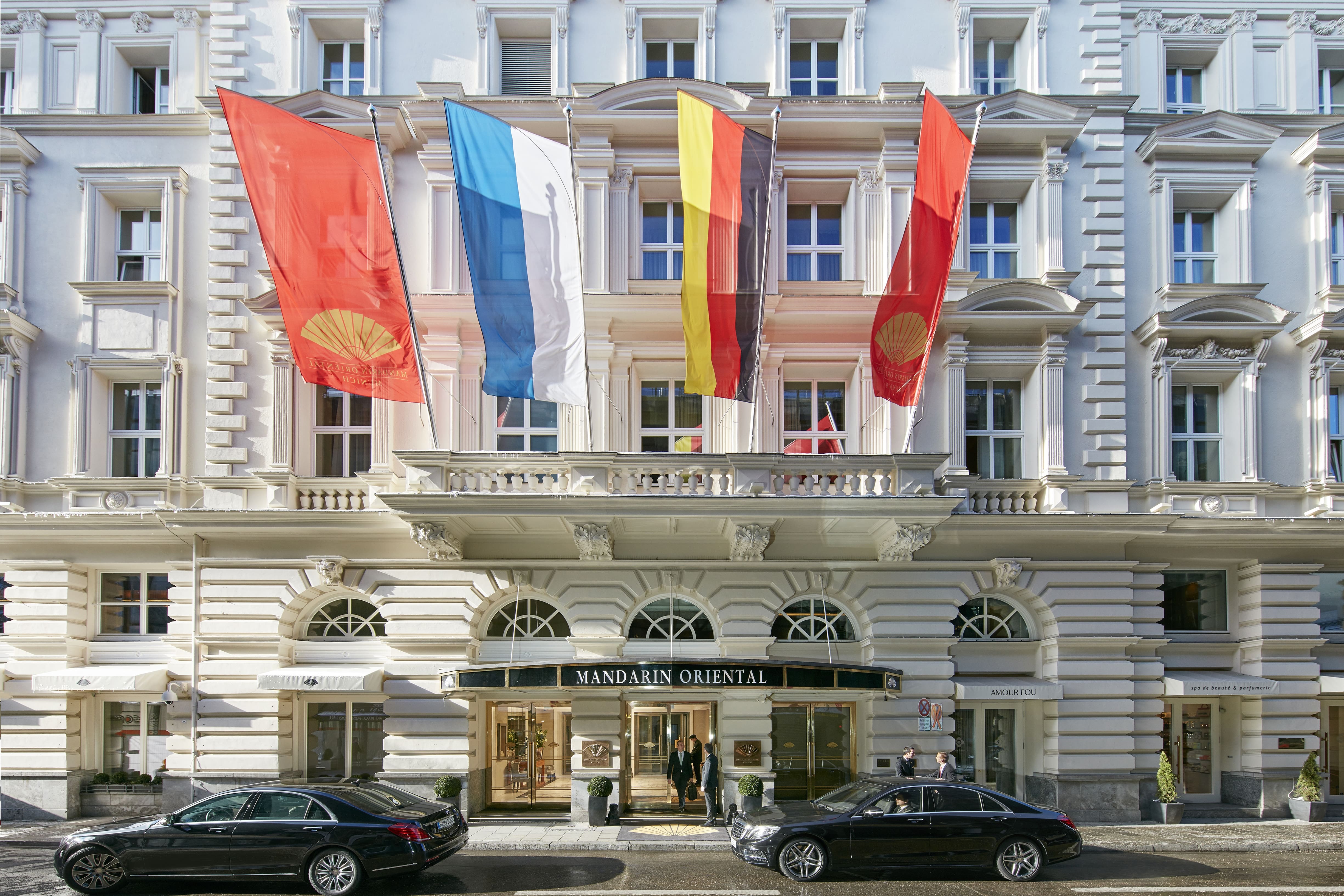 Come Stay with Us
Mandarin Oriental Munich
Neuturmstrasse 1 , Munich 80331, Germany
+49 (89) 290 980