Paris
Design details of The Parisian Apartment
A home from home grand enough for an entire family, or an entourage, The Parisian Apartment at Mandarin Oriental, Paris, is a super-sized yet homely apartment that takes up much of the hotel's sixth floor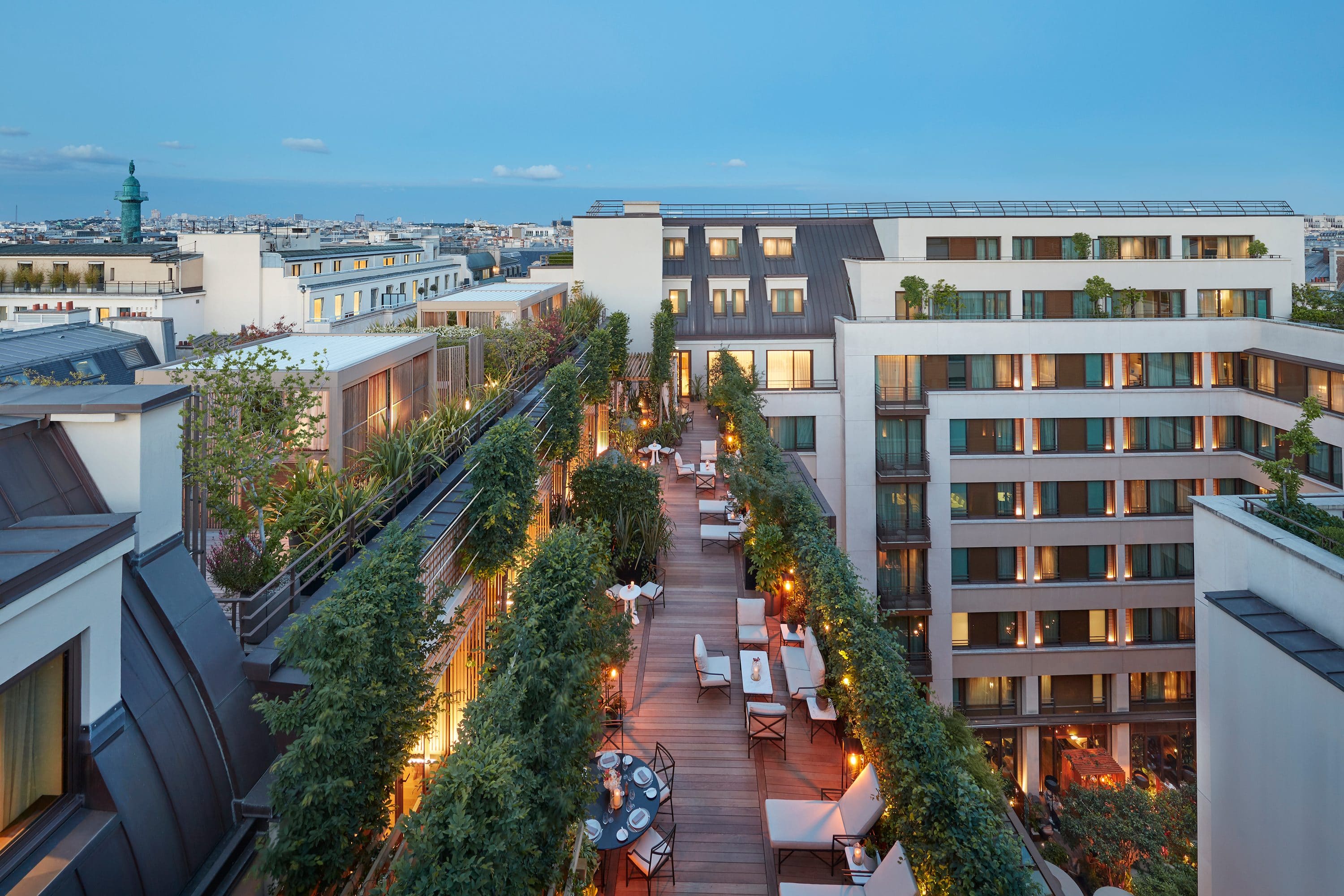 The suite
High above the boutiques and cafés of the 1st arrondissement, the four luxurious bedrooms all have en suites, there are two living rooms, a dining room and kitchen, and most notably a vast, 230-square-metre terrace – planted with magnolia, Japanese maple and a jasmine-draped pergola. The design melds Haussmann-era neoclassical motifs and Art Deco influences with contemporary Parisian style, and feels more like a lived-in home than an impersonal hotel suite. Dorothée Boissier, who leads the interior architecture firm Gilles & Boissier with her husband, Patrick Gilles, explains: "We wanted to design the kind of apartment that says, I am a Parisian, I've put my flat together over many years, and now I am offering it to friends to stay here and make themselves at home."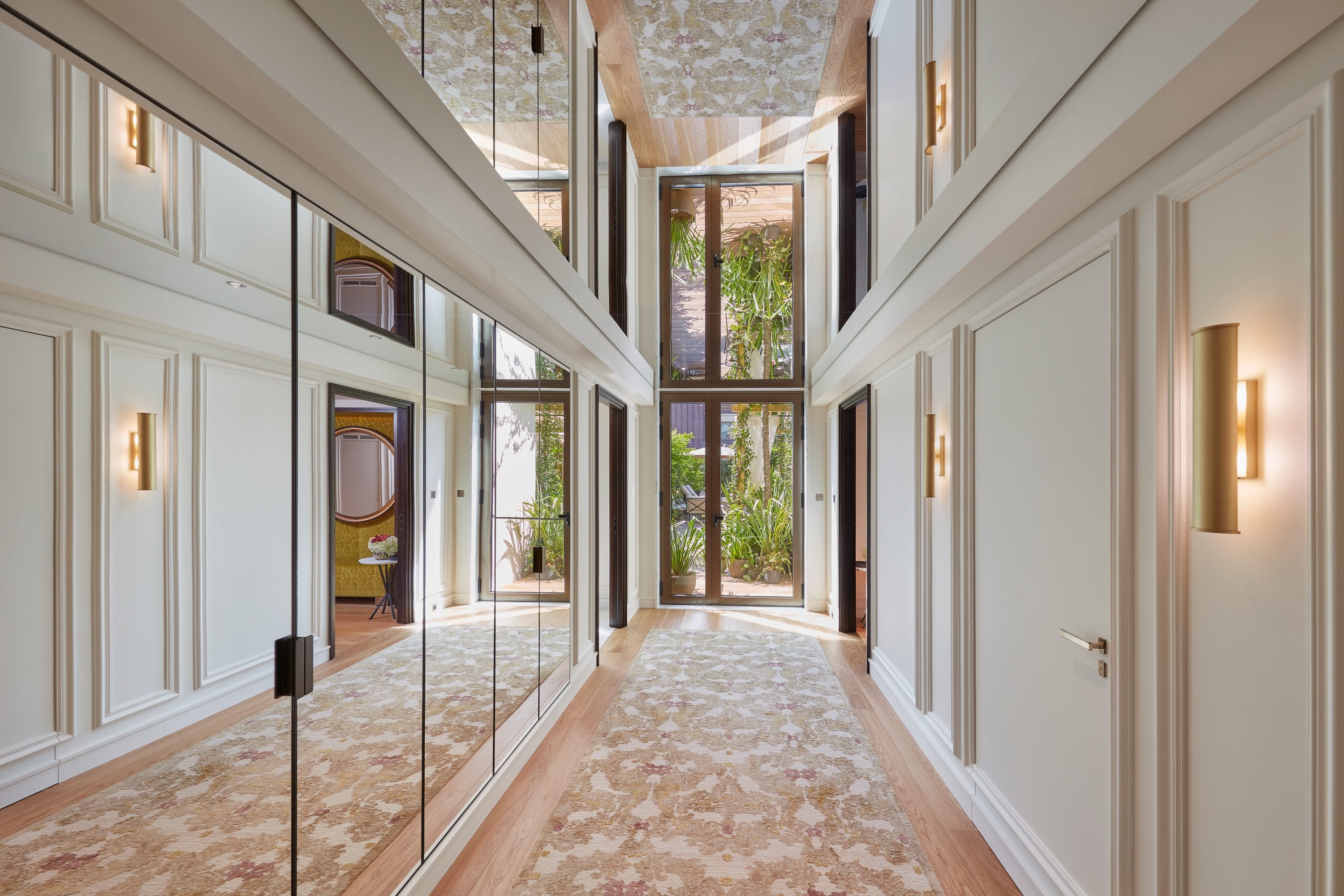 Entrance hall
There's a liberated feel to the apartment because we had the freedom to use a wide range of different materials," says Boissier. "It's a contemporary offering, even if it's rooted in a French back story." The abundance of natural light that floods into the Parisian Apartment is amplified by clever use of mirrors in the hall, where Art Deco wall lamps and a carpet handmade in Nepal announce the blending of design themes that characterises this highly contemporary project.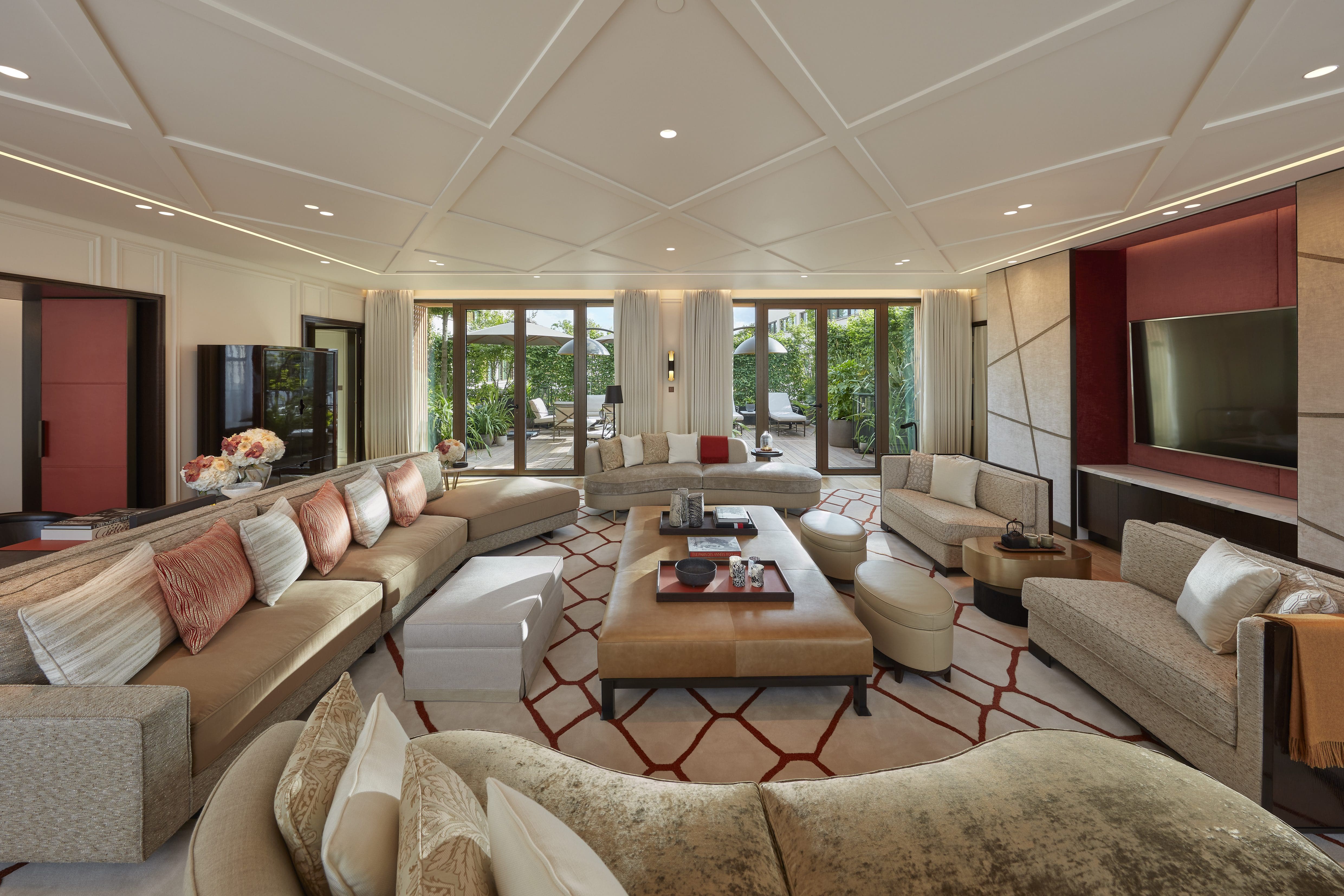 Living room
The understated palette and cocooning fabrics used in the living room give a cosy aspect to the 70-square-metre space, and complement the soothing green views out to the private terrace. The Berber-style woollen rug was a bespoke commission; the more 1930s-style motifs include the coffered ceiling and the Art Deco armchairs in patinated oak. "There is a sense of generosity here, of invitation," says Boissier. "I would describe the materials as snug-feeling and comfortable."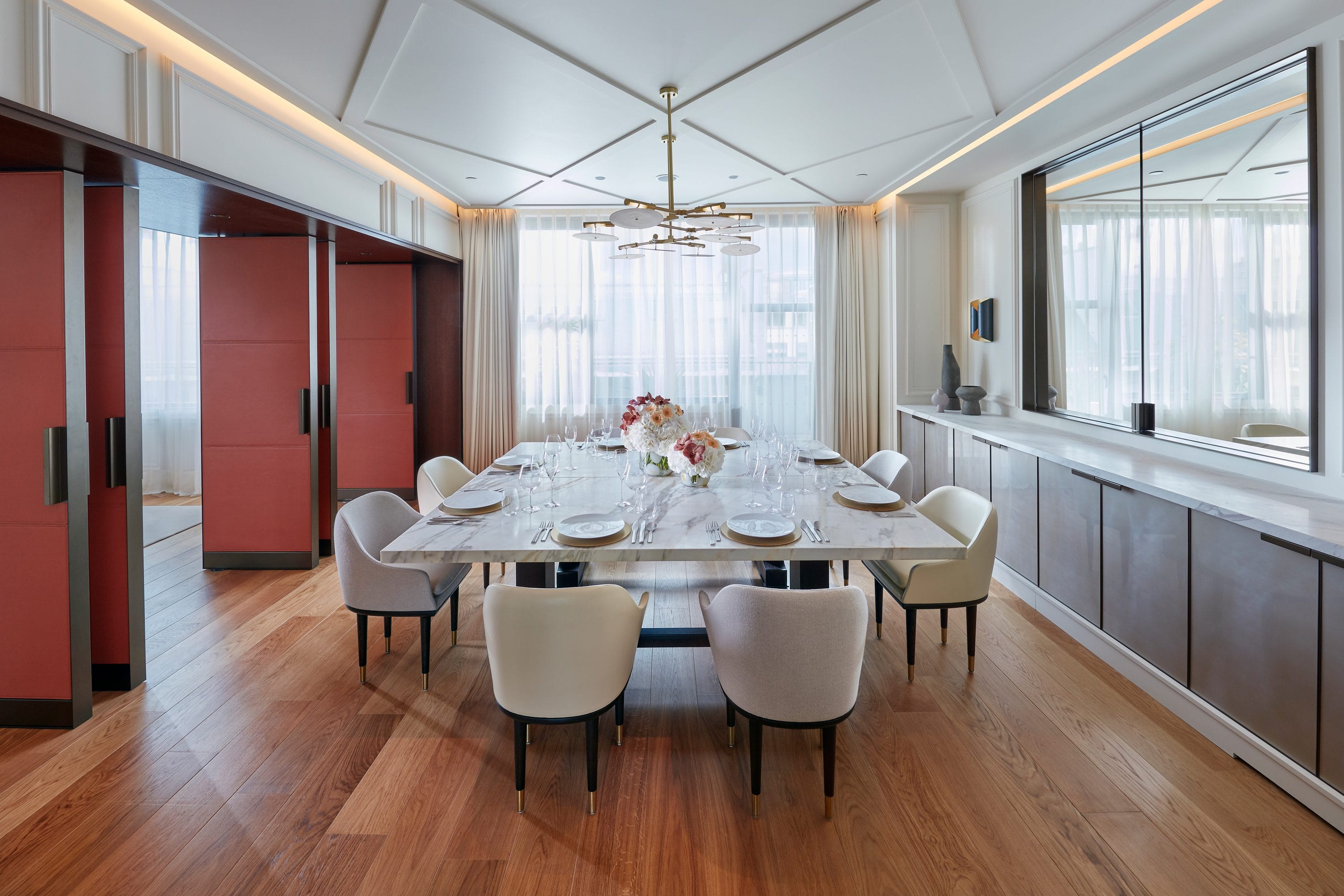 Dining room
Thierry Marx's multi-sensory, super-technical cooking at Sur Mesure, his futuristically designed restaurant on the hotel's ground floor, has earned him two Michelin stars. One of the highlights of a stay in the Parisian Apartment is lunch or dinner prepared by Marx himself in the apartment's own kitchen, where up to eight guests can be seated around the grand marble table in the clean-lined, light-filled dining room. The sumptuous leather-panelled doors that open onto the living room are reminiscent of antique Chinese panels, evoking previous generations of Parisian aristocracy and their design obsessions.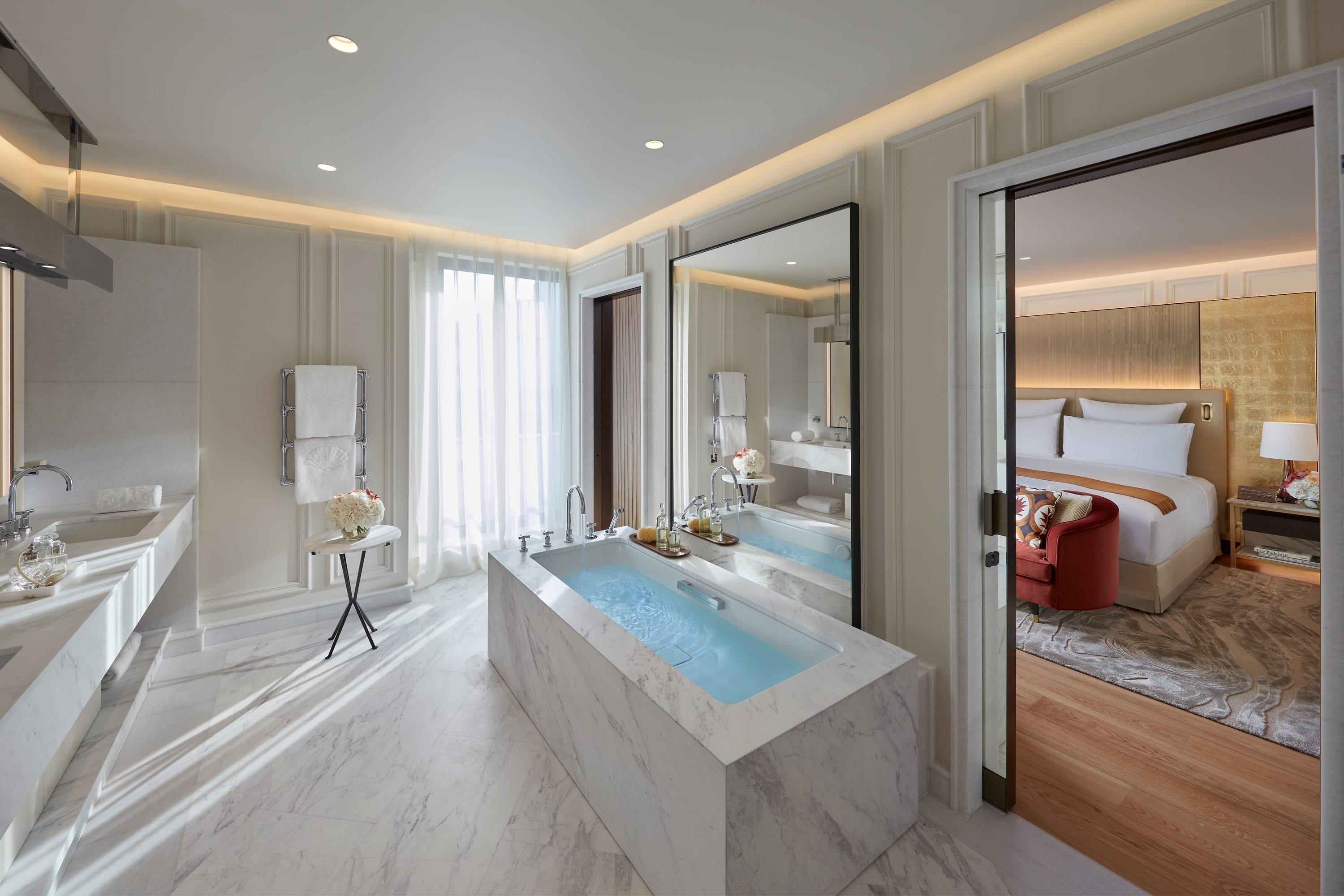 Bathroom
An opulent bathroom seems even more important in Paris, somehow. Sliding doors throughout the apartment give guests a choice between privacy and communication: the master bedroom connects with a separate dressing area, as well as a soothingly understated marble-clad bathroom with monolithic bathtub hewn from a single block of Italian white marble.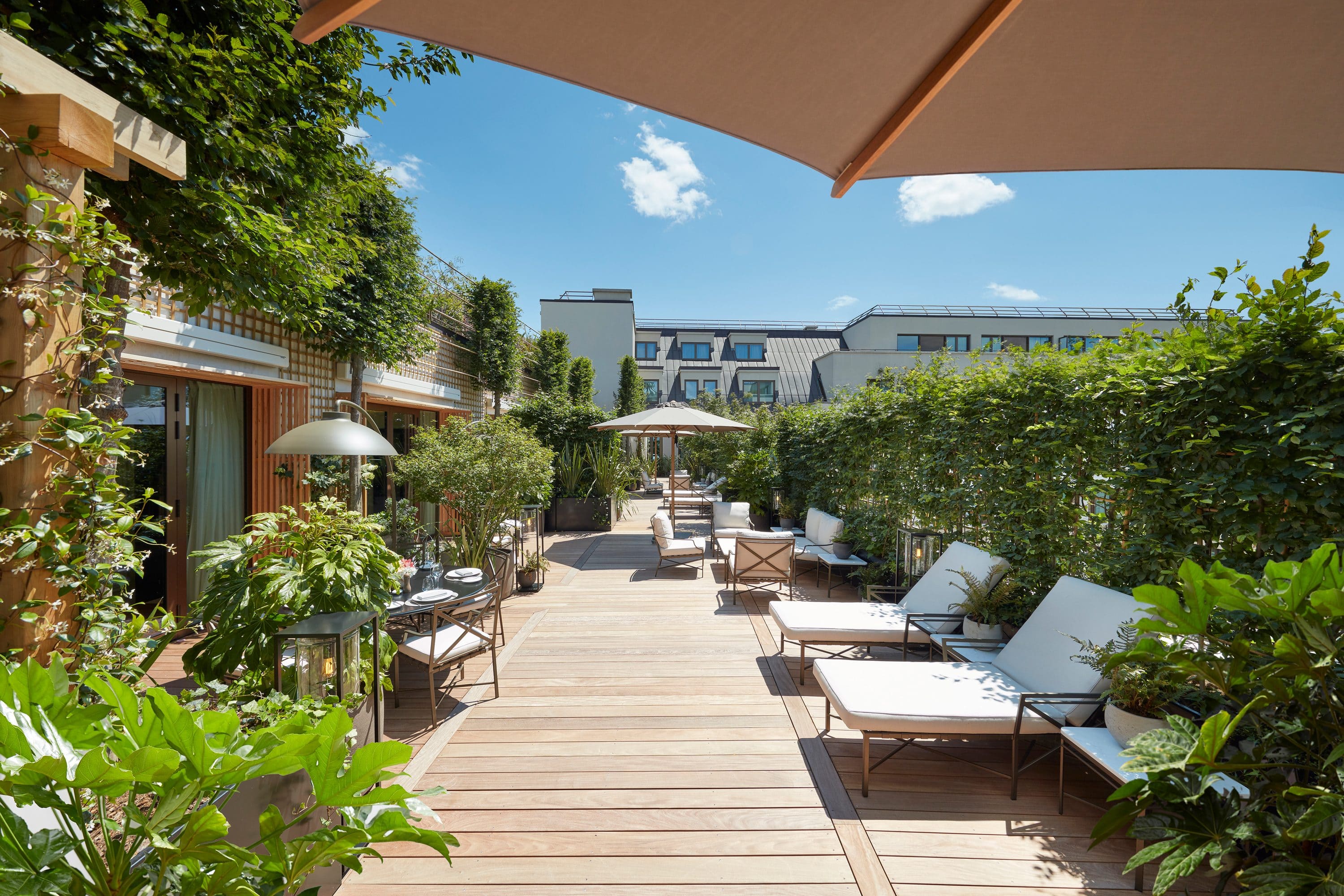 The terrace
Christophe Gautrand & Associés, who also created the hotel's rooftop kitchen garden, were given carte blanche to create a lush outdoor space for the apartment. "We aimed to give this unique terrace a truly Parisian identity," says Christophe Gautrand. "More than 200-square-metres on the Rue St-Honoré is really exceptional." With the Tuileries Gardens a few minutes' walk from the hotel, he took a manicured, classical look as his point of departure. The result is a series of verdant spaces, replete with privacy-guarding wall of trees, that can be enjoyed either in its entirety, or just one section at a time. The decking is constructed in sustainable Brazilian walnut, the ingenious wheeled copper planters have camellia motifs, and there are copper lamps and terracotta pots among the ferns, climbing hydrangeas and hornbeams, which give the enormous terrace the feel of an inviting city garden.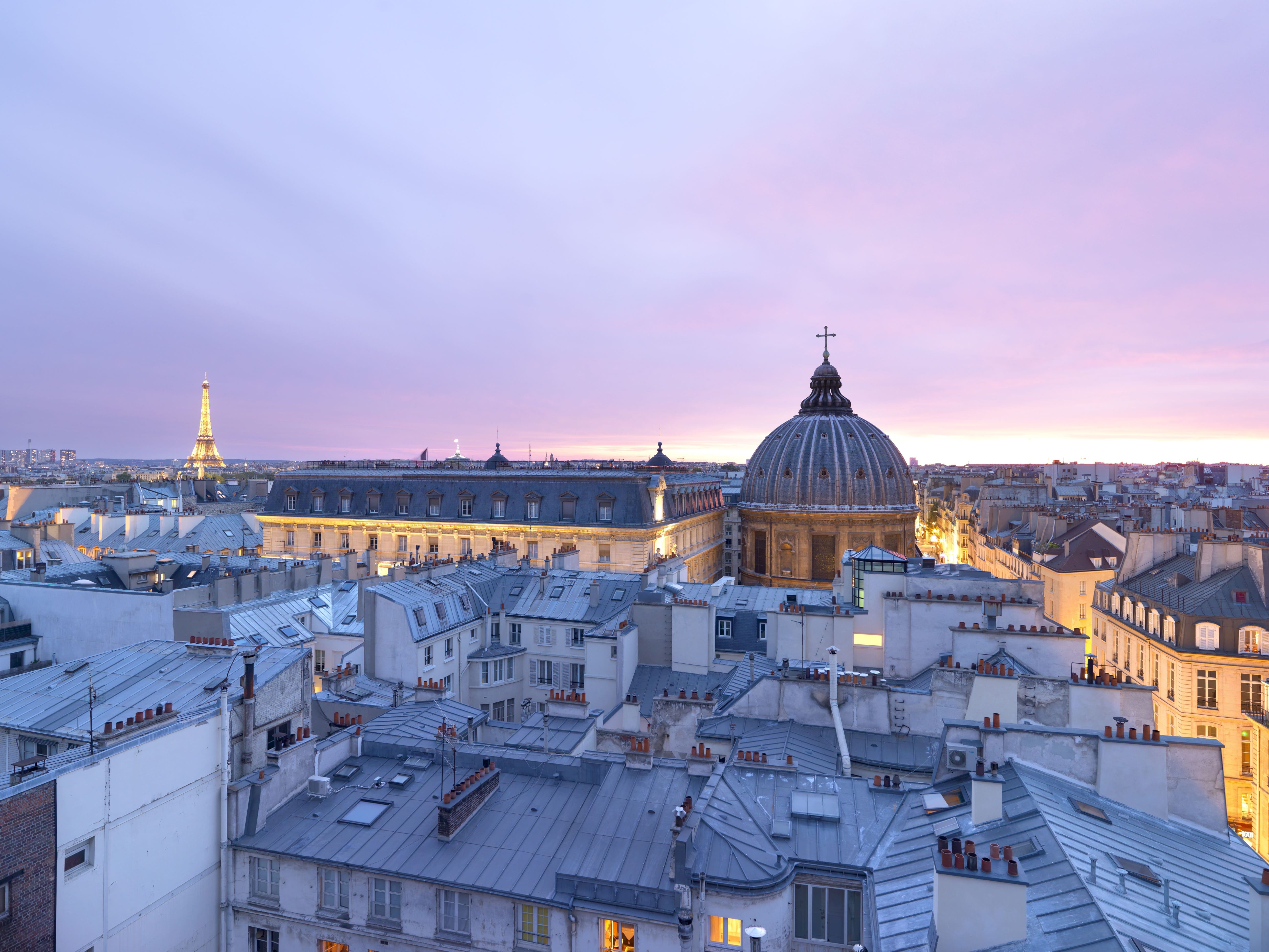 Come Stay with Us
Mandarin Oriental Paris
251 Rue Saint-Honoré , Paris 75001, France
+33 (0)1 70 98 78 88