Shanghai
The tech-lover's guide to Shanghai
With its growing base of media and entertainment companies, as well as sky-high ambitions for the future, Shanghai is already on track to becoming one of the world's most impressive technology hubs. To channel your inner geek, here's where to eat, drink, learn and play with the techerati on your next visit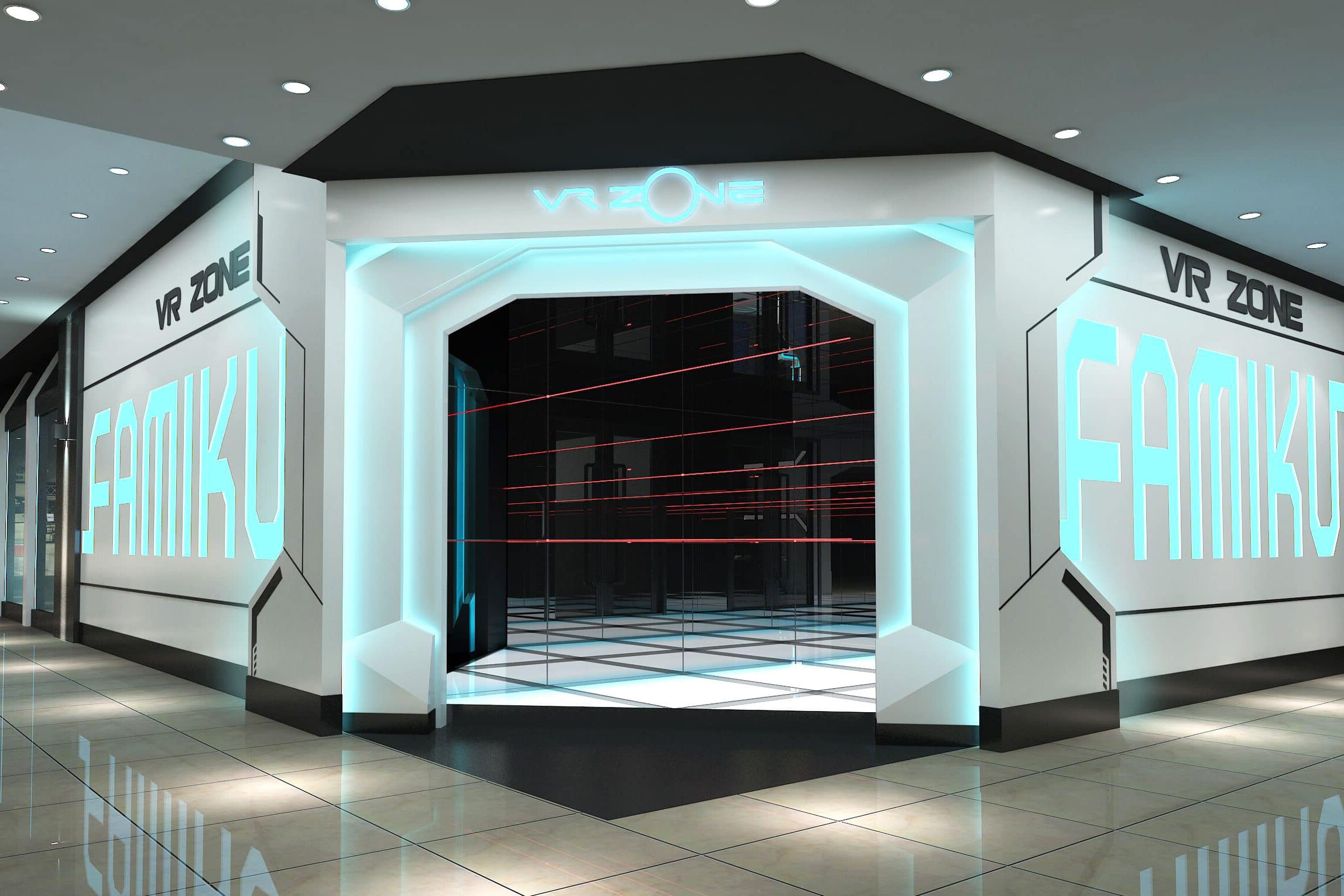 Where to play
Shanghai is home to at least 25 virtual reality arcades, with more opening every month. From haunted house simulations to zombie games and nature 'walks', there's something for every type of virtual adventurer. The huge Famiku (pictured above) is on the top floor of a shopping mall in Qibao, west Shanghai, and has 30 different interactive arcade game machines, which feature headsets by Oculus, among others. There are armchairs for amusement park 'rides', toy revolvers for shooter games, and seats equipped with handles for tank driving simulations. Look out for the Mount Everest game, which encourages users to walk along a rickety rope bridge between two snow-covered cliffs. The in-helmet graphics provide the atmosphere and scenery, while a little physical magic (an assistant working a fan and shaking the ladder) turns it into a fully immersive experience.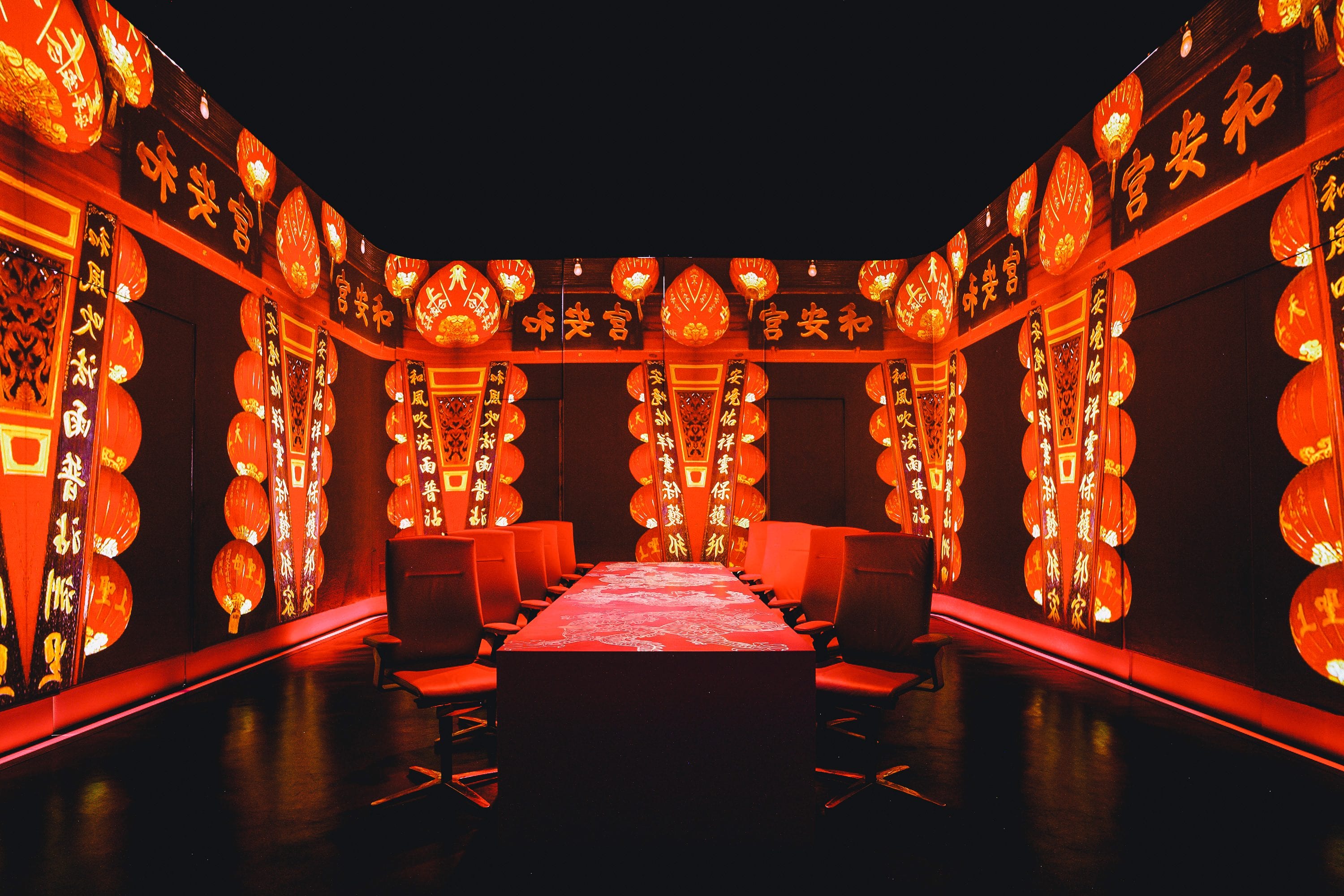 Where to eat
For one of the most hi-tech dining experiences in Shanghai, visit Ultraviolet (pictured above) on the outskirts of the city. In a seemingly anonymous, windowless bunker, the restaurant pairs a 20-course 'avant-garde' menu with lights, sounds, music, scents and projections, to enhance the dining experience. Blank walls become moving canvases, set to music. With room for just ten diners nightly, advance booking is key. For something a little more low-key, try – as odd as this might sound – Pizza Hut's concept restaurant, ph+, in the basement of the Shanghai Tower. Here, an R2-D2-esque robot will greet you, lead you to your table and take your order. Naturally, kids love it.
Where to drink
Yes, it's another chain restaurant, but the state-of-the-art Starbucks Roastery (pictured above) is well worth a look. Claiming to be the "first fully immersive multi-sensory coffee experience in Asia", the two-storey, 30,000sq ft building is practically a coffee-themed amusement park, with three coffee bars offering multiple brewing methods and a 3-D printed tea bar. An AR experience is accessible through an app, where customers can unlock virtual badges and win prizes. The gimmicks are good but the coffee is better: the Roastery serves some of the rarest, small-lot coffees in the world, including from China's Yunnan Province.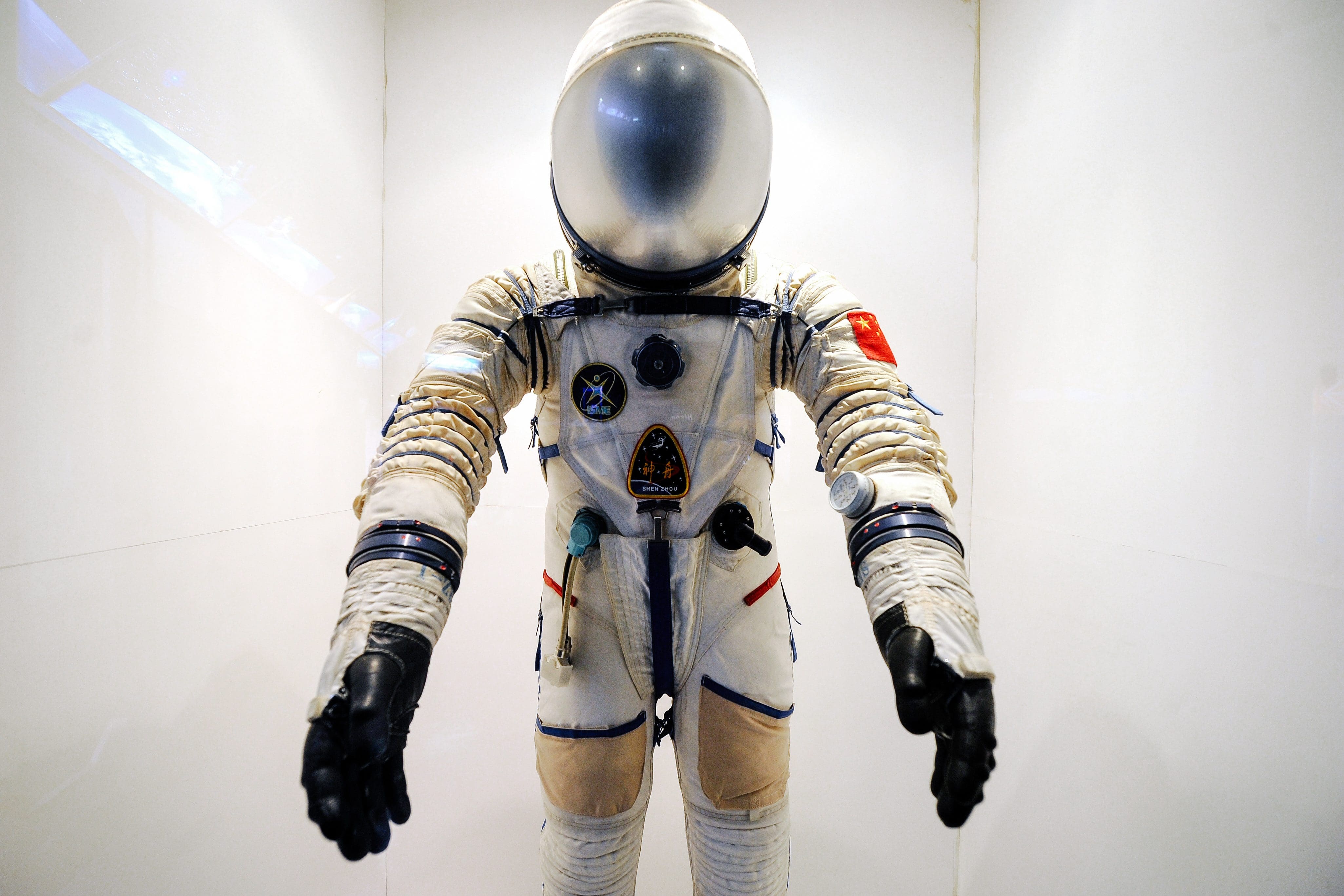 Where to learn
Discover why the Shanghai Science and Technology Museum (pictured above), close to Century Park, is one of China's most visited modern museums. There are 14 interactive, multimedia exhibits, including World of Robots and Human and Health, plus Spectrum of Life, which replicates in detail the scenery and wildlife of Yunnan Province. The museum also has three cinema screens – two of which are IMAX – which show documentaries and the occasional big feature. In fact, the theatres are the largest science education cinemas in Asia. Shanghai is also home to China's first 3-D Printing Cultural Museum. The six-storey building in the Wisdom Bay Industrial Park of Baoshan displays a huge collection of 3-D printing tech, from printed nylon furniture, to printed ceramics and printed jewellery. There's also a 3-D sky garden and children's activity centre.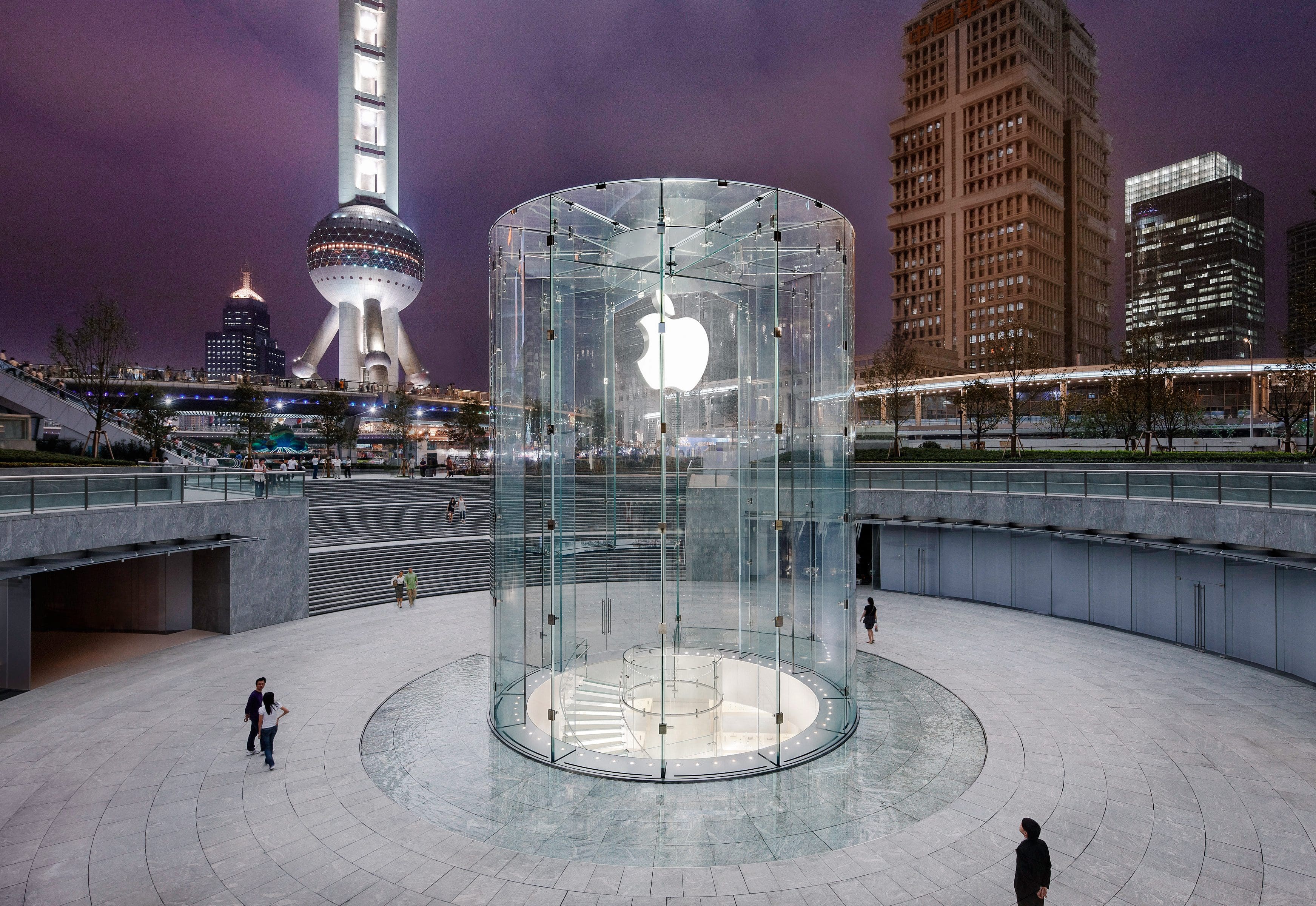 Where to shop
While Shanghai has plenty of cheap-and-cheerful electronic markets, for top quality camera shopping, visit Xing Guang Photography Equipment Centre (pictured above) in Luwan district. This six-floor market has everything you could need to take the perfect shot, whether you're a novice or certified pro, from cameras and lenses to accessories. All the big brand names arrive here first, and it also provides quick and easy repair services for broken equipment. For a touch of architecture appreciation alongside your shopping, visit the Apple flagship store in Pudong. It's easy to find: look out for the giant glass cylinder that sits above ground – the retail space is tucked below a sprawling stone courtyard.
Where to stay fit
Give your usual workout a boost with some hi-tech kit. The 24-hour gym at Mandarin Oriental, Pudong Shanghai (pictured above) uses cutting-edge body composition analysis to measure your vital stats, including muscle-to-fat ratio, before creating a personalised fitness routine to help you shape up. Other state-of-the-art equipment includes a virtual personal trainer, Mayafit, which offers customisable programmes for cardio, strength and yoga.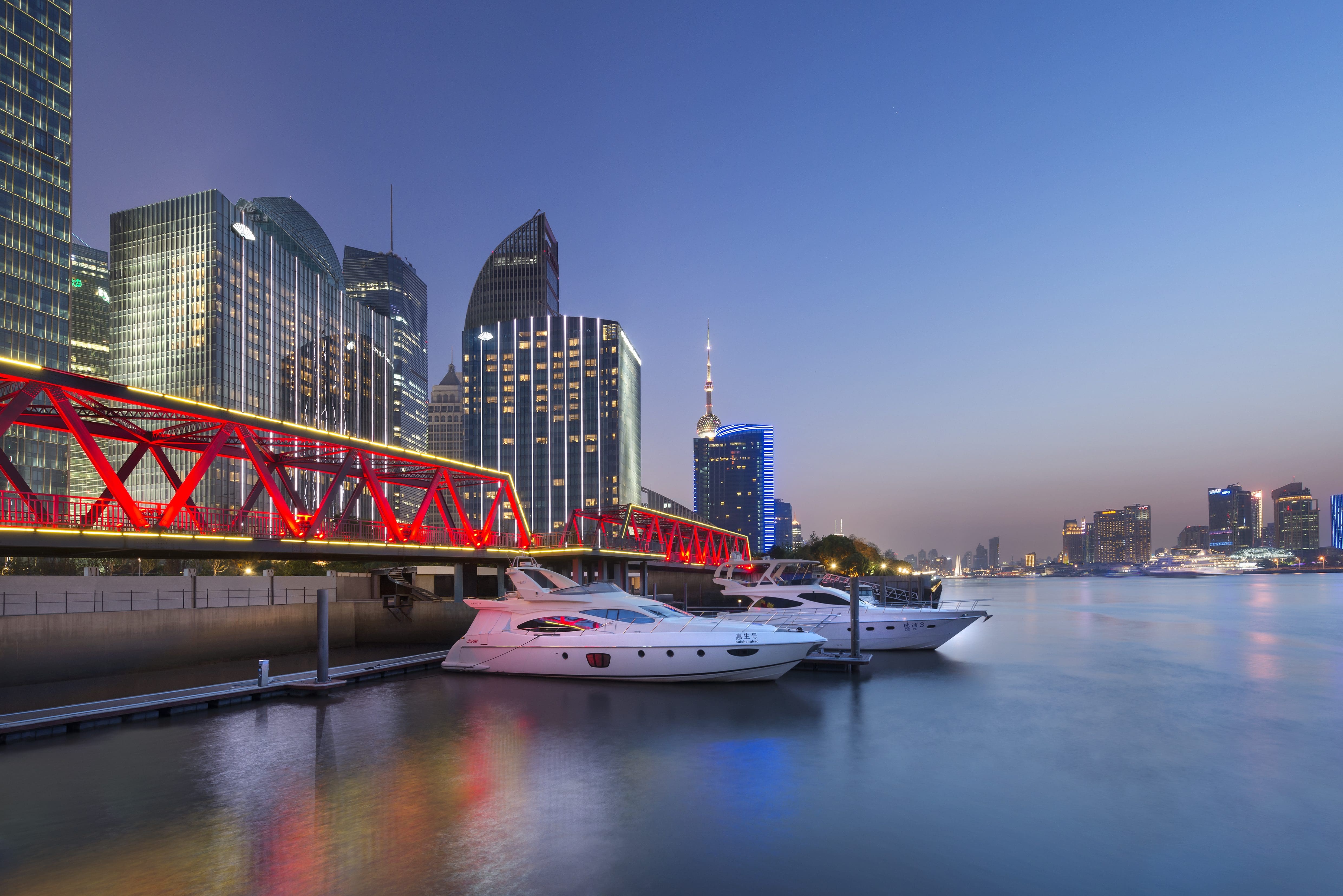 Come Stay with Us
Mandarin Oriental Shanghai
111 Pudong Road (S) , Pudong Shanghai 200120, China
+86 (21) 2082 9888