Washington, D.C.
Smithsonian museums: an insider's guide
Few museums conjure up the notion of 'fabulous and free of charge', quite like the Smithsonian's. An important part of America's cultural identity, today the Smithsonian Institution is comprised of 19 world-class museums, gardens, galleries, and even a zoo, all together housing more than 150 million objects. The majority of the museums are located on or around the National Mall, a ten-minute stroll from Mandarin Oriental, Washington D.C. Originally conceived by founder James Smithson as "an establishment for the increase and diffusion of knowledge", it's safe to say that his goals were met, and then some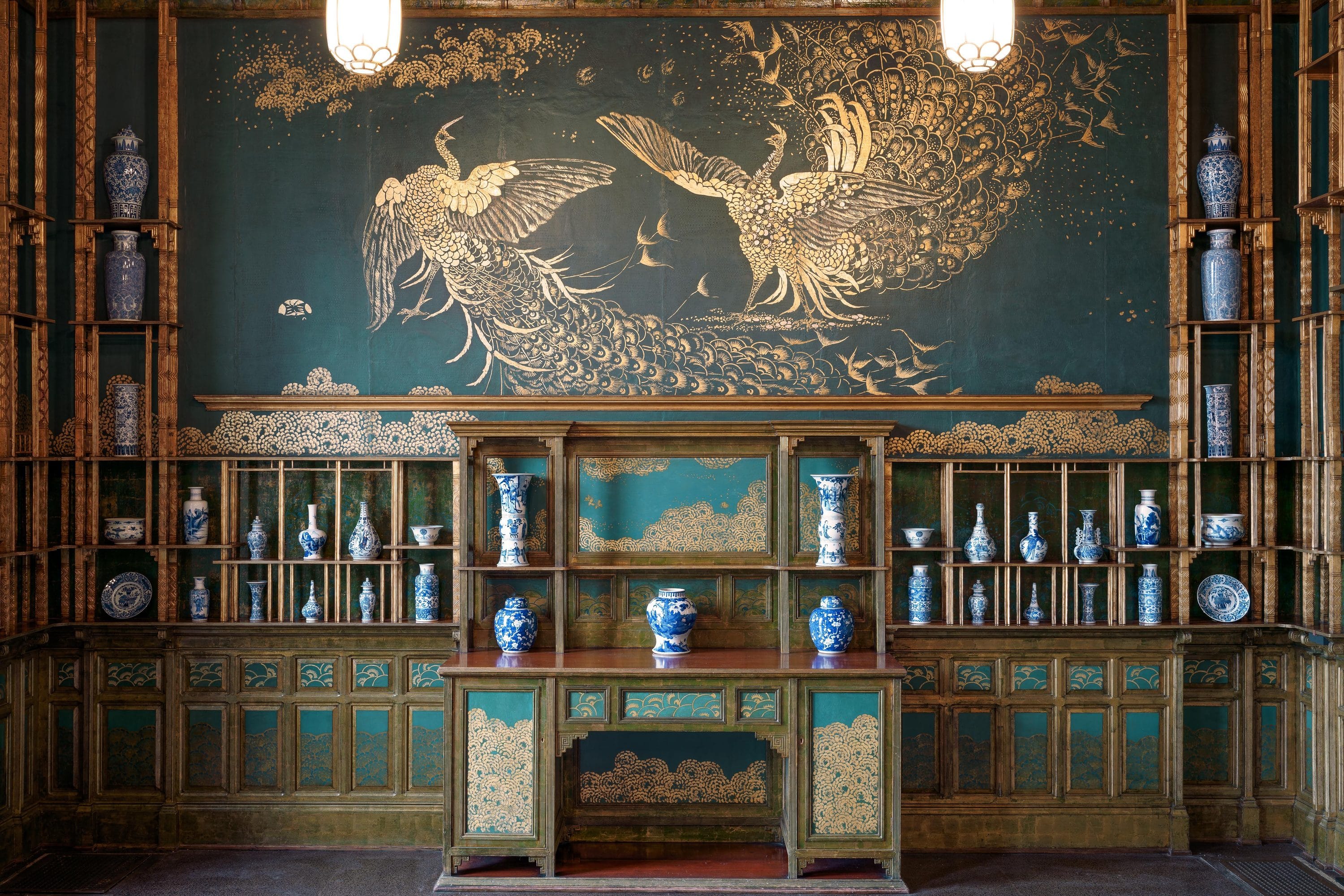 Freer Gallery of Art
One of the Freer's most elegant­ spaces is the Peacock Room, the origins of which are more soap opera than day at the museum. Created in 1876 by James McNeill Whistler for his patron Frederick Leyland, the artist wanted to match the blue-and-white Chinese porcelains of the Kangxi era that filled Leyland's dining room and redecorate it to echo peacock plumage. Leyland's feathers were ruffled, declaring the price and the plumage all too much. The two men fought, Whistler lost his patron and went bankrupt. Finally, his vision was executed as the museum reinstalled the room as Whistler intended, adding more than 100 new porcelains. Proof that there's never too much of a good thing.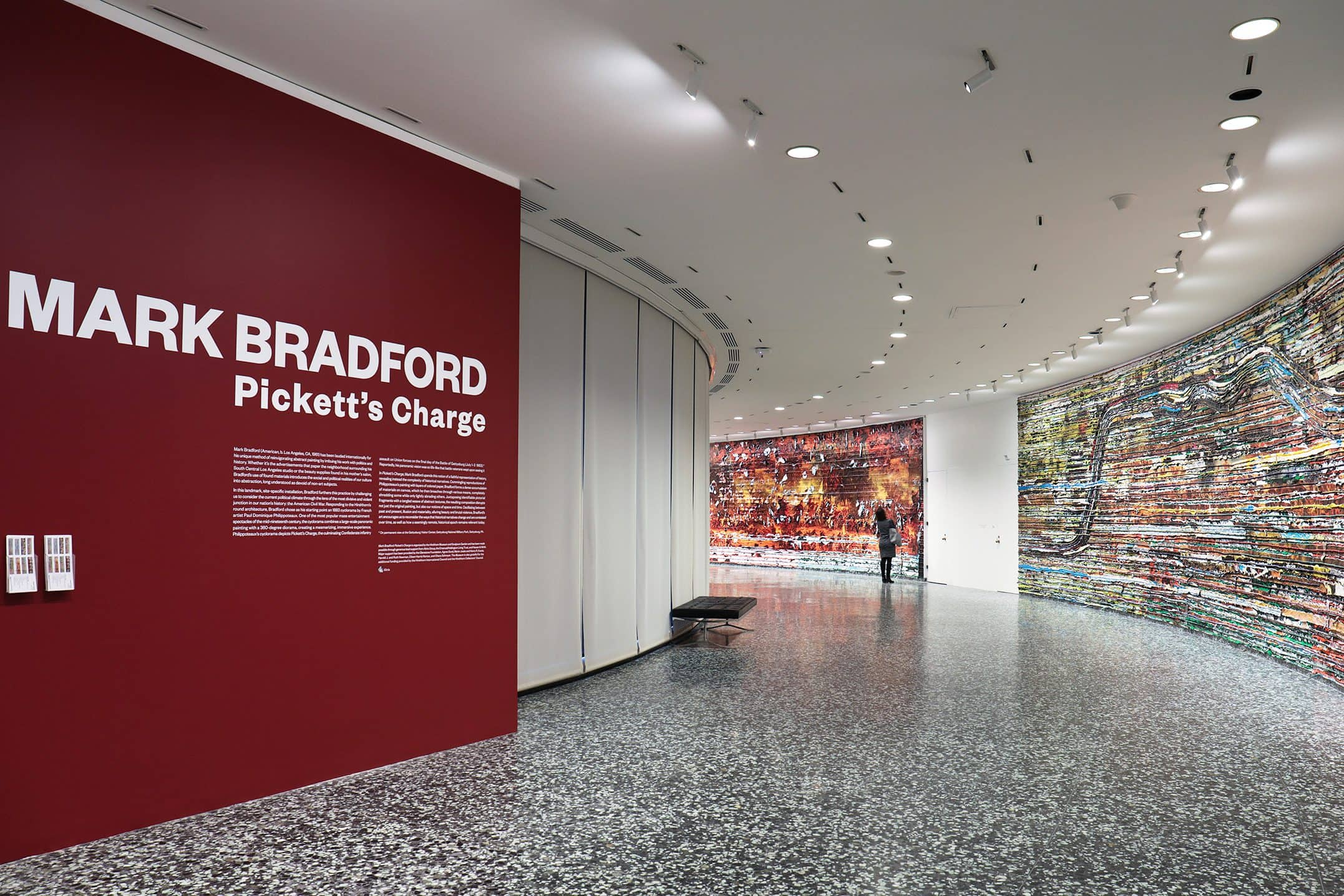 Hirshhorn Museum and Sculpture Garden
The Hirshhorn's unique round shape was a source of inspiration for Mark Bradford's Pickett's Charge, an installation here that gives a 360°-view of Civil War history. Spanning nearly 400 feet, the monumental work depicts the final charge of the Battle of Gettysburg. The weaving together of past and present is certainly worth turning in circles for.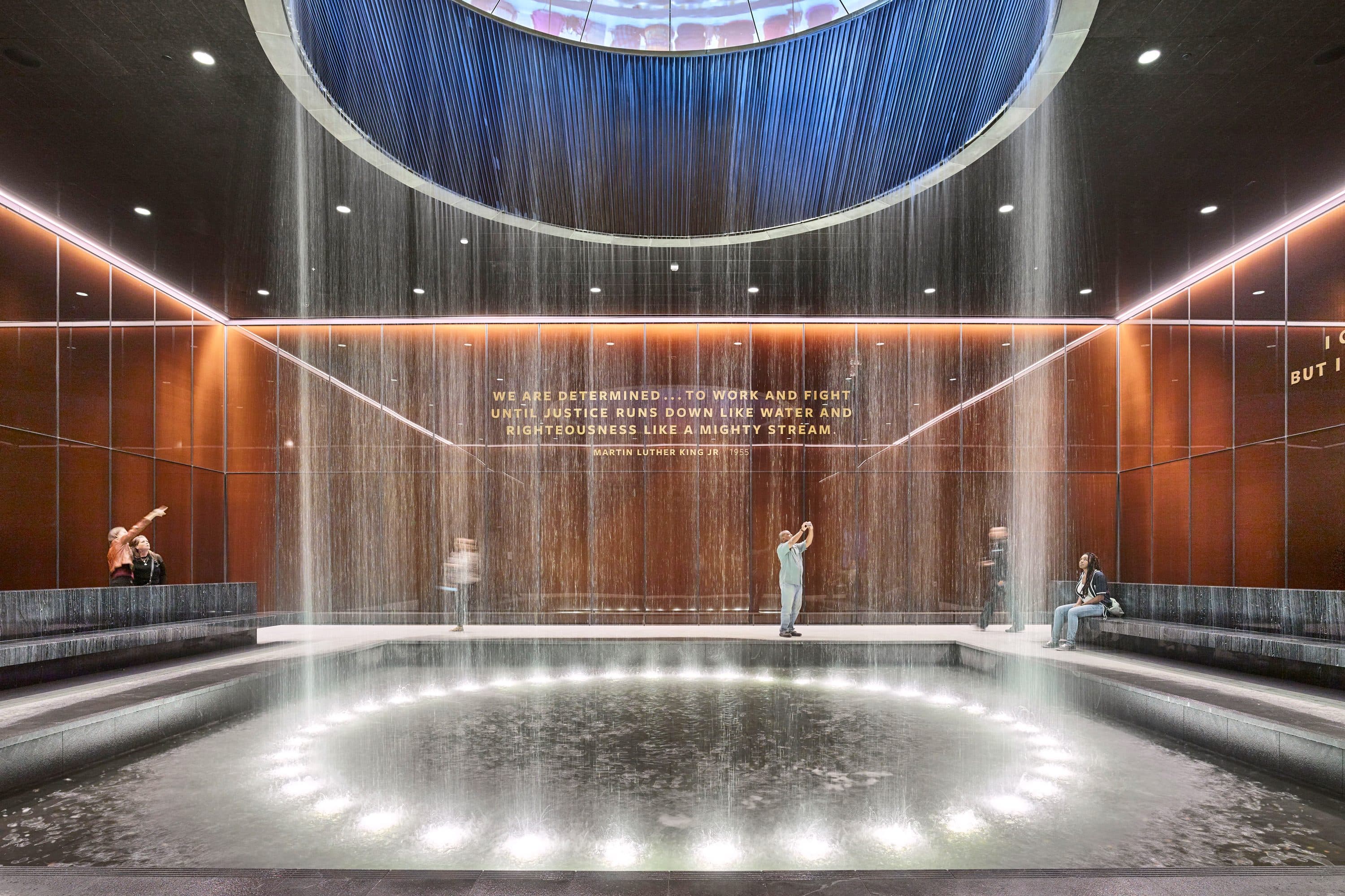 National Museum of African American History and Culture
Many an emerald frock has made a splash on the silver screen, but with its ermine collar, the green velvet dress designed by Helen Rose and worn by American actress, singer, dancer and civil rights leader Lena Horne in the movie Stormy Weather (1943) is one of the most memorable. See this – and many other brilliant artefacts – on display at the National Museum of African American History and Culture. Don't miss the museum's Contemplative Court. The peaceful area dominated by a metallic glass waterfall is a place to pause and reflect after you exit this thought-provoking space.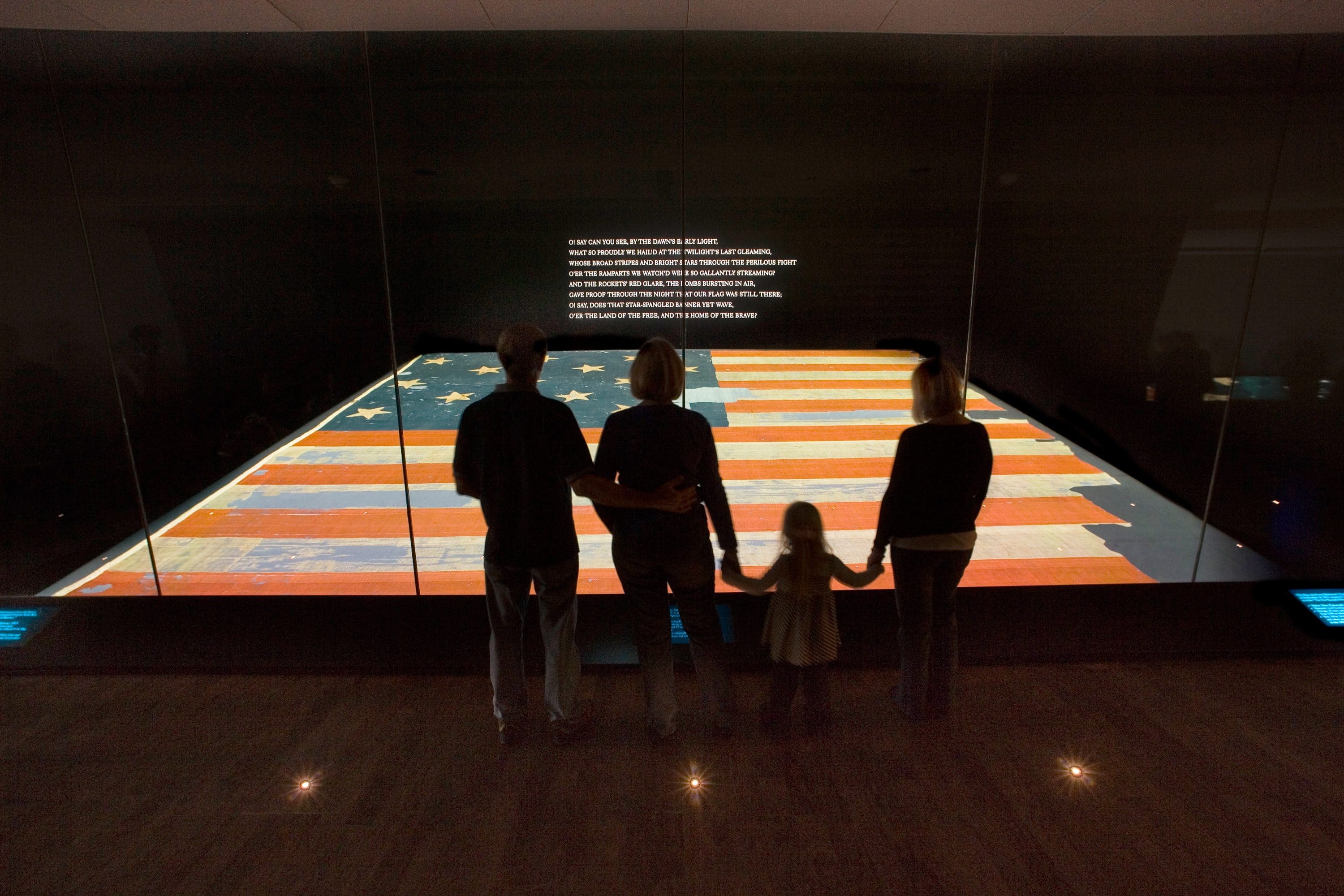 National Museum of American History
Restored and dramatically displayed in low light, the American flag now known as the Star-Spangled Banner is one-fourth the size of a basketball court – and you can see it in person at National Musuem of American History. Made by flagmaker Mary Pickersgill, it was raised over Fort McHenry on the morning of 14 September 1814, to signal US victory over the British in the Battle of Baltimore, a sight that inspired Francis Scott Key to write the American national anthem. Time for more? Julia Child's kitchen is here and items including her blowtorches and custom-made extra high counter tops (Julia was 6ft 2in) have all been preserved.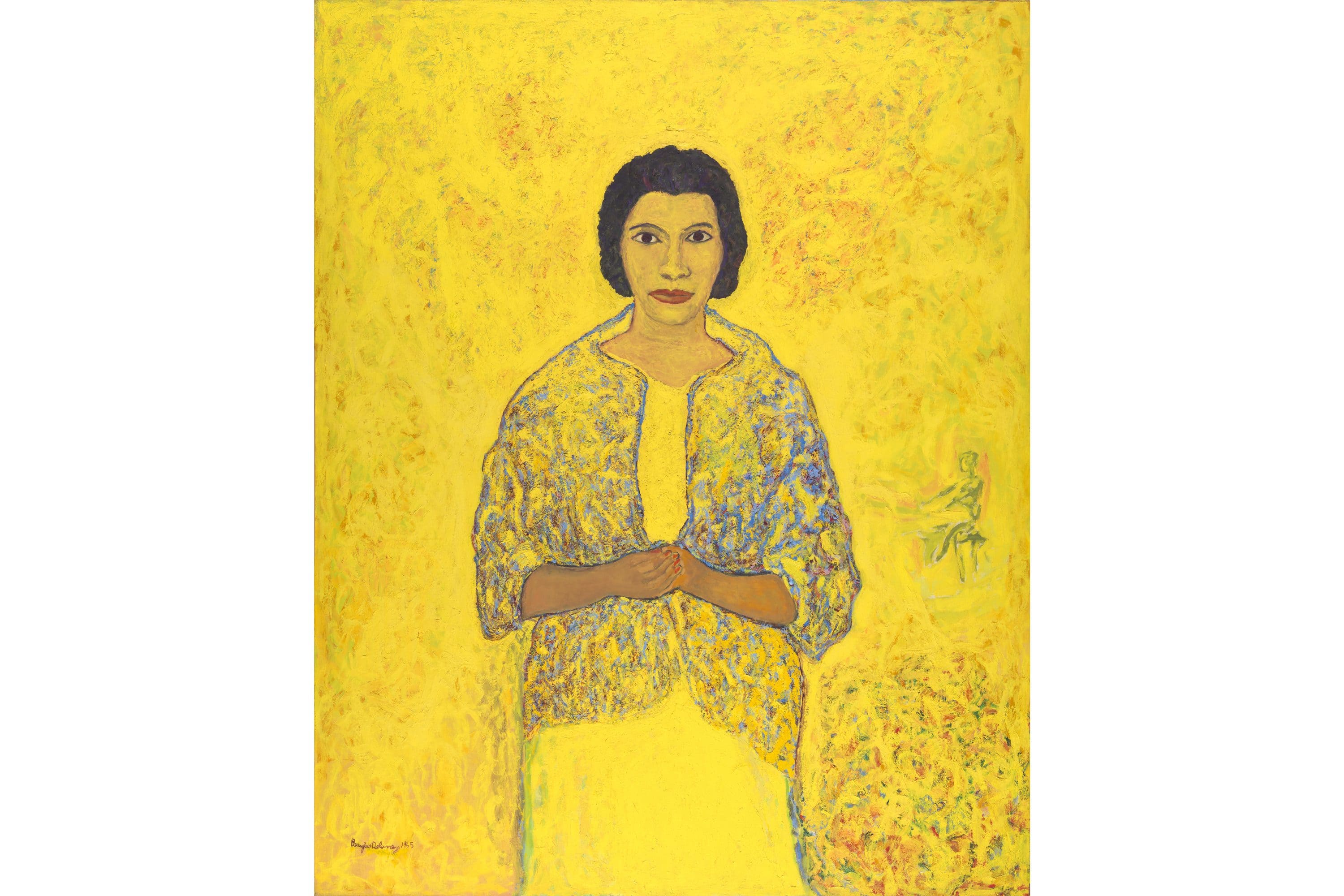 National Portrait Gallery
In 1939, famed contralto Marian Anderson performed on the steps of the Lincoln Memorial after segregationist policies barred her from theatres across Washington. Now, Anderson is the subject of One Life: Marian Anderson (pictured above), at the National Portrait Gallery a display of objects that help tell her lesser-known life story. The centrepiece is an oil on canvas by Harlem Renaissance painter Beauford Delaney. Elsewhere, some of the museum's most popular works include portraits of Barack and Michelle Obama.
Come Stay with Us
Mandarin Oriental Washington, D.C.
1330 Maryland Avenue SW , Washington, D.C. 20024, United States of America
+1 (202) 554 8588