Worldwide
Mandarin Oriental colleagues' festive holiday memories
Mandarin Oriental colleagues share some of the festive moments they'll never forget, from meeting a celebrity while dressed as Santa to telling a guest that she shall go to the ball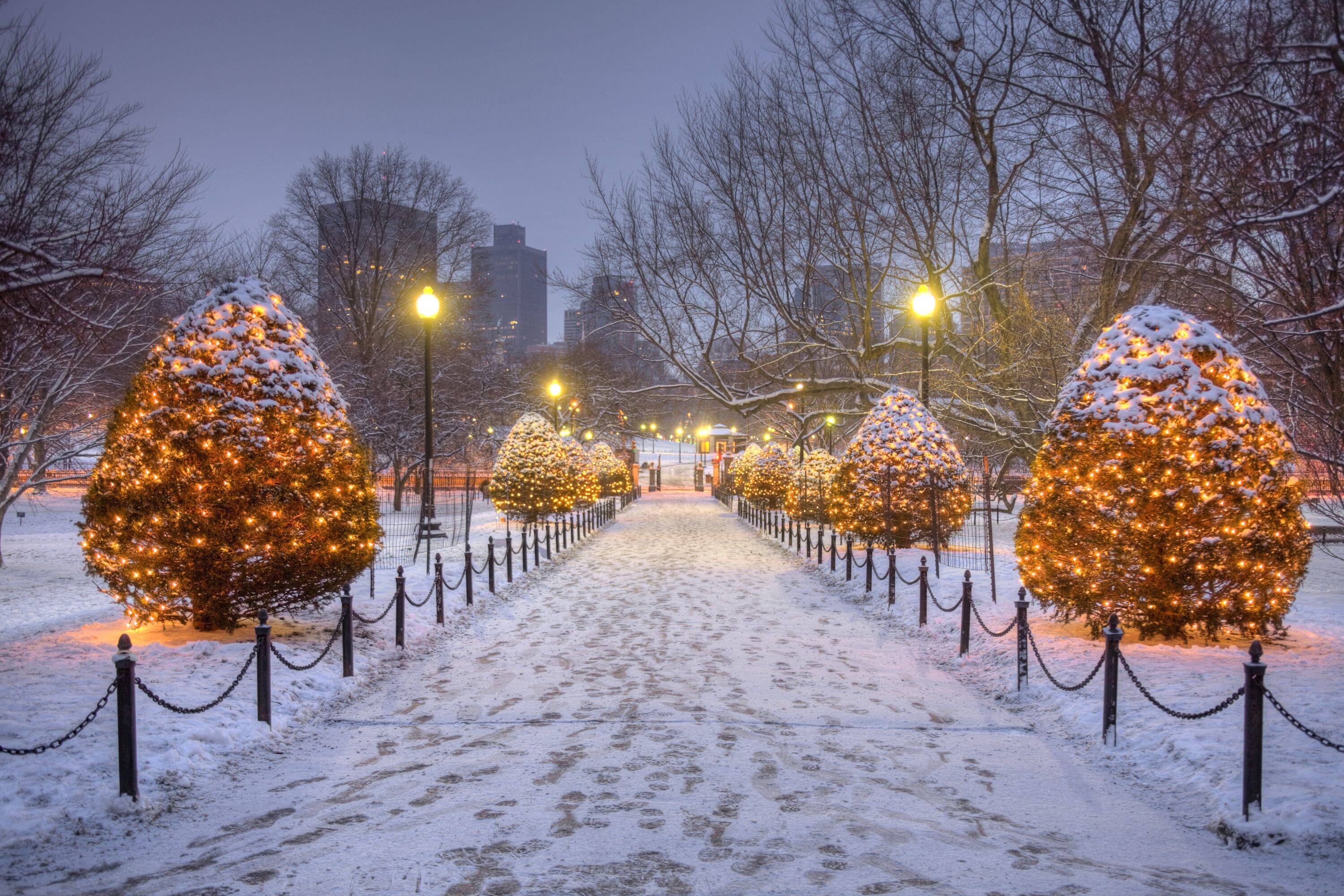 The Christmas when… Santa met a fellow celebrity
Among my many responsibilities at Mandarin Oriental, Boston, I always enjoy taking part in the holiday festivities – particularly when I get to be Santa for holiday hotel happenings. On one particular weekend, we had not only a lobby full of happy holidaymakers, but also the imminent arrival of a celebrity guest for our Royal Suite. Between ho-ho-hos and holiday photos, the celebrity's agent alerted me that the 'rock star ramp' of our private entrance should be prepared for the arrival of our guest. We were pleased to inform him that we were ready… but that I was still dressed as Santa. Together with my assistant in elf costume, we greeted the celebrity guest at our private guest entrance, much to his delight and that of his Instagram followers.
Brett Collins, Director of Guest Relations at Mandarin Oriental, Boston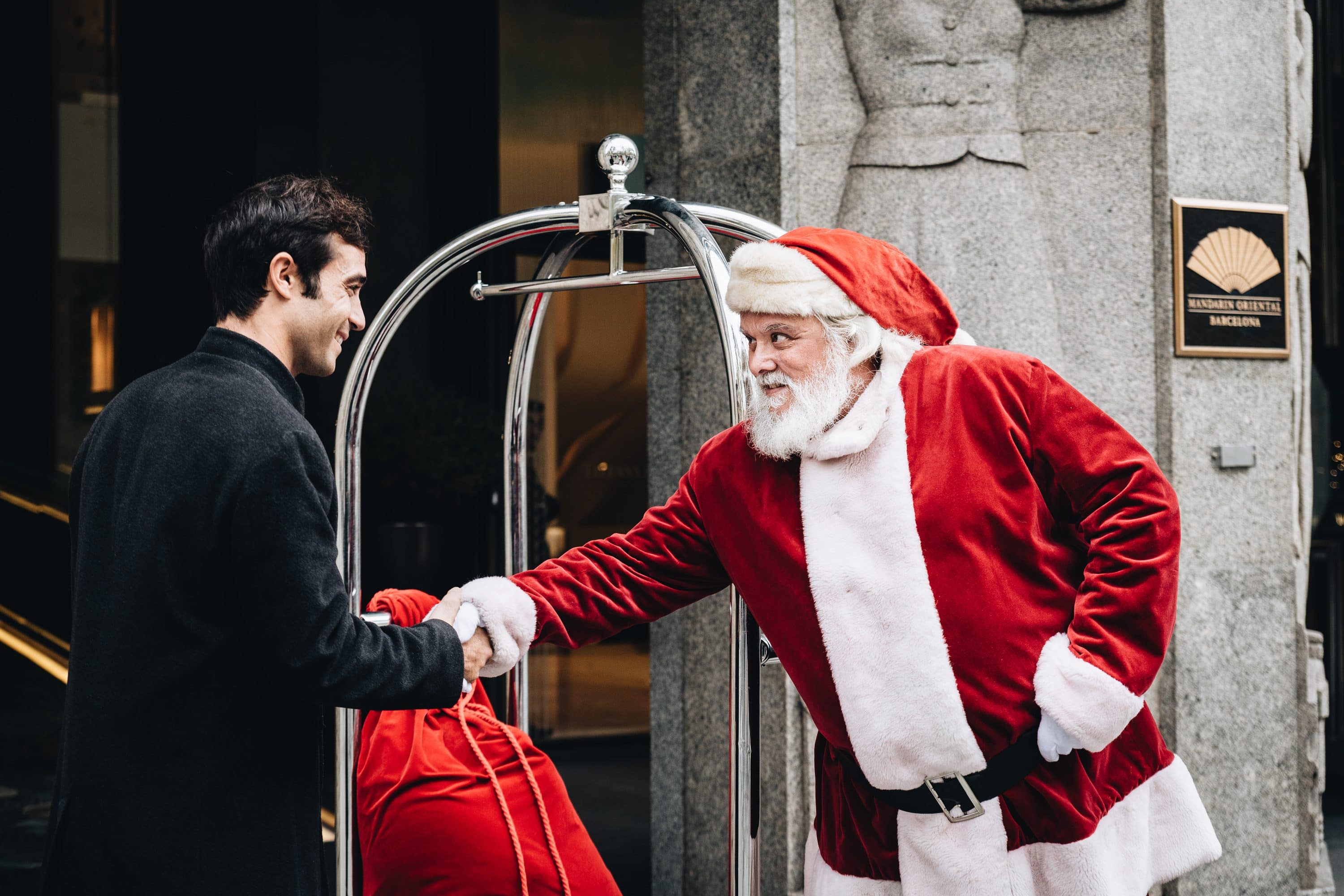 The Christmas when… I became Santa's helper
We are always so excited to welcome Santa to Mandarin Oriental, Barcelona. As Santa's personal assistant during this time, I deliver all the new children's letters to him every morning and help him with the presents. This year is special, as his office is next to our Christmas Market in the Mimosa Garden. That means that any passing children can see Santa reading his letters and preparing everything for the big night. It's so rewarding to see all the children's faces when they meet Santa and feel that Christmas magic.
Jaime Jiménez, Butler at Mandarin Oriental, Barcelona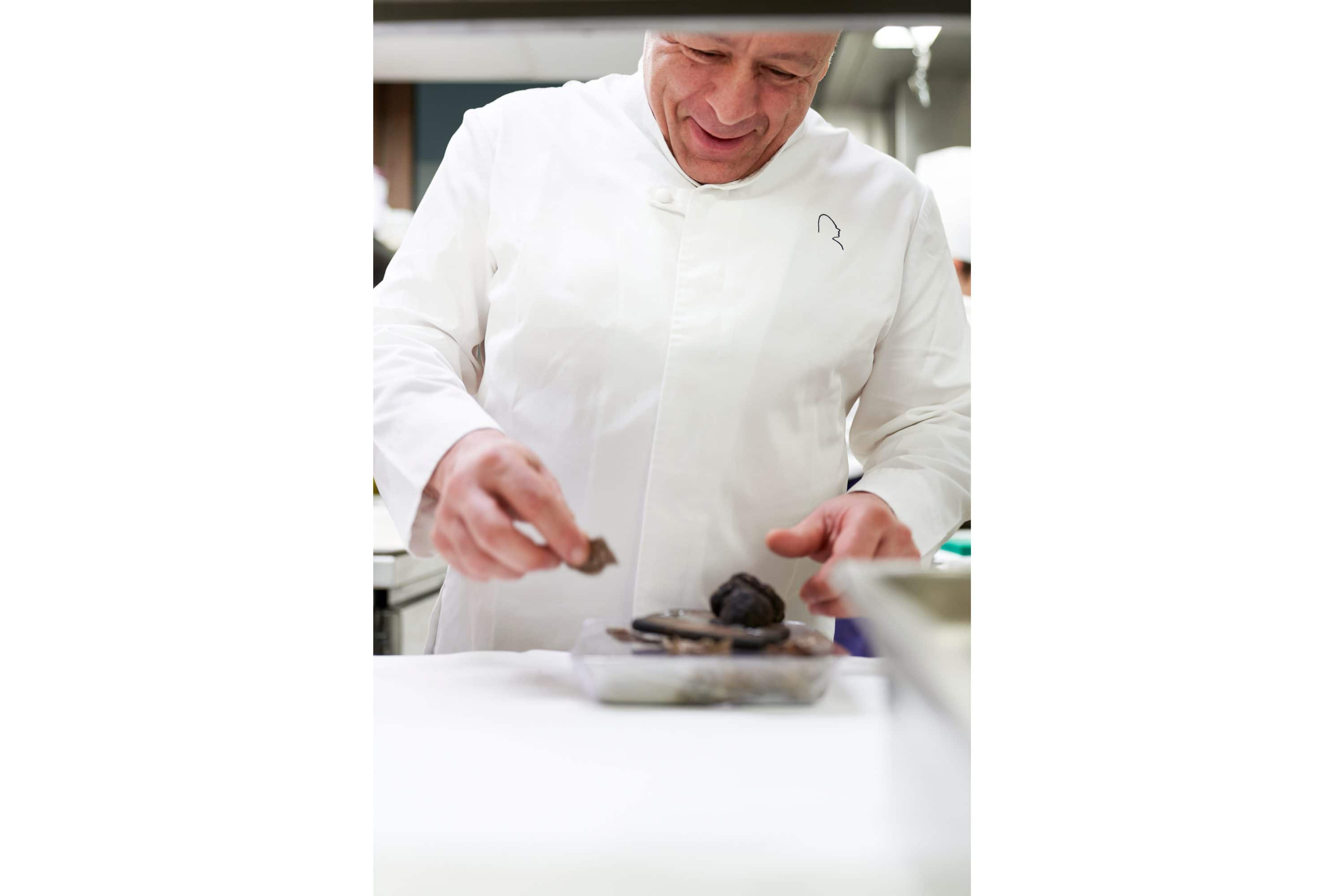 The New Year's Eve when… we started a tradition
The first time that I was on duty for New Year's Eve at Mandarin Oriental, Paris, I was surprised to see chef Thierry Marx leaving his kitchen and going to the garden, where he sounded a huge gong for the 12 strokes of midnight. But this celebration is a tradition that he never misses. It pays tribute to the Oriental heritage of Mandarin Oriental: in ancient China, the gong was used to mark the beginning or the end of an important event. I always enjoy seeing the excitement of our guests as the midnight moment arrives, and their surprise see our head chef sounding the gong.
Hélène Bezier, F&B Supervisor at Mandarin Oriental, Paris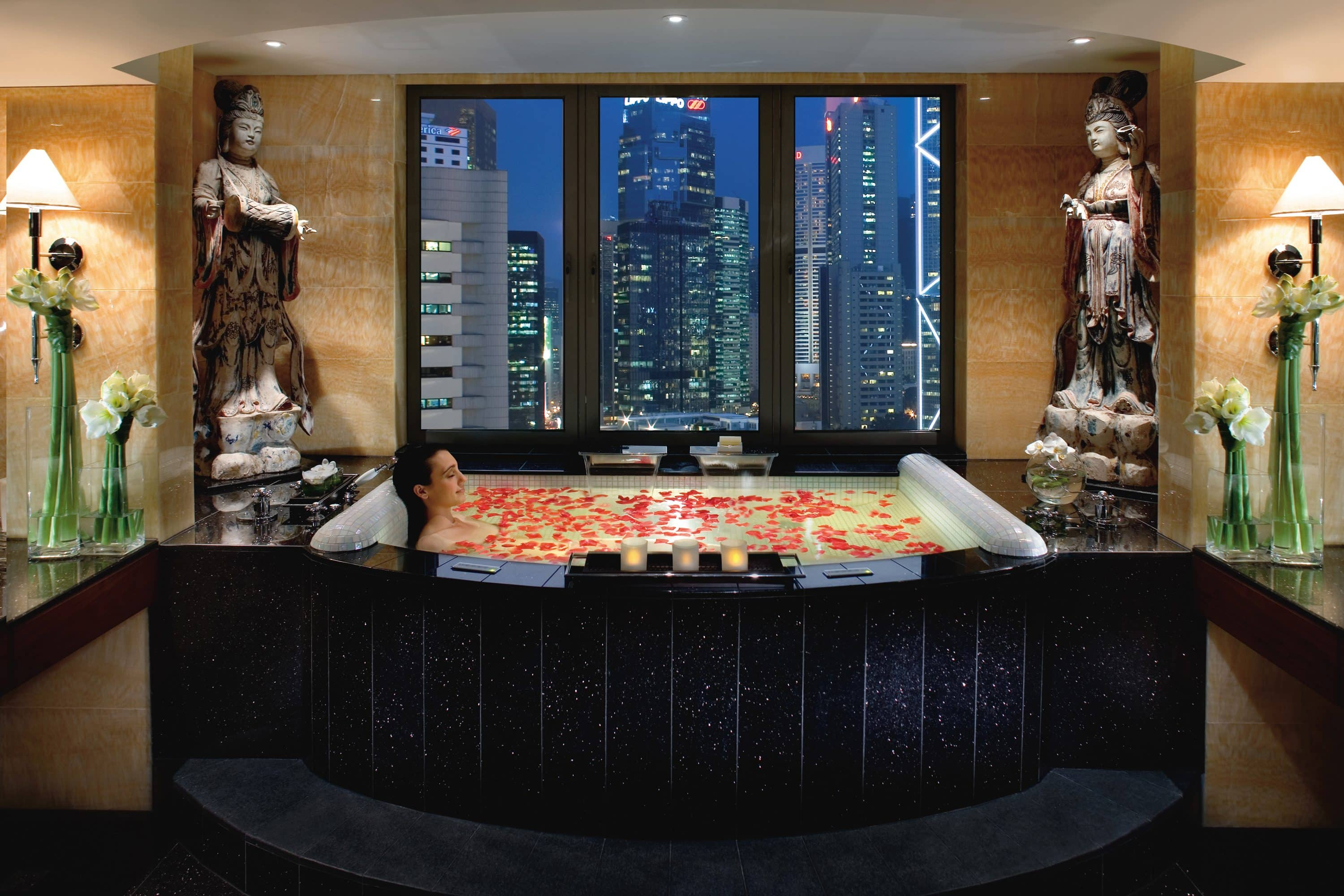 The New Year's Eve when… I was a fairy godmother
One New Year's Eve morning at Mandarin Oriental, Hong Kong, some guests had booked the presidential Mandarin Suite at short notice. They had been invited to a New Year's Eve party, and our female guest asked for our help to get prepared. The Mandarin Salon was fully booked, so I arranged for her to have an in-suite facial, manicure and pedicure – a colleague even willingly came in on her day off to make sure that was possible. Our guest didn't have a party dress with her, so I took notes on her fashion preferences and sizing and spoke with the personal shopping team at Lane Crawford, and had a choice of stylish outfits delivered to the suite. At the same time, I was also trying to book hair and make-up stylists. By 5pm a wardrobe from Lane Crawford arrived, by 6pm the make-up artist arrived, by 7pm the hair stylists came, and by 8pm our delighted guest was ready to go to her party to ring in the New Year. It had all worked out perfectly, and it was such a pleasure to create that moment for our guest.
Indira Pun, Director of Concierge and Guest Experience at Mandarin Oriental, Hong Kong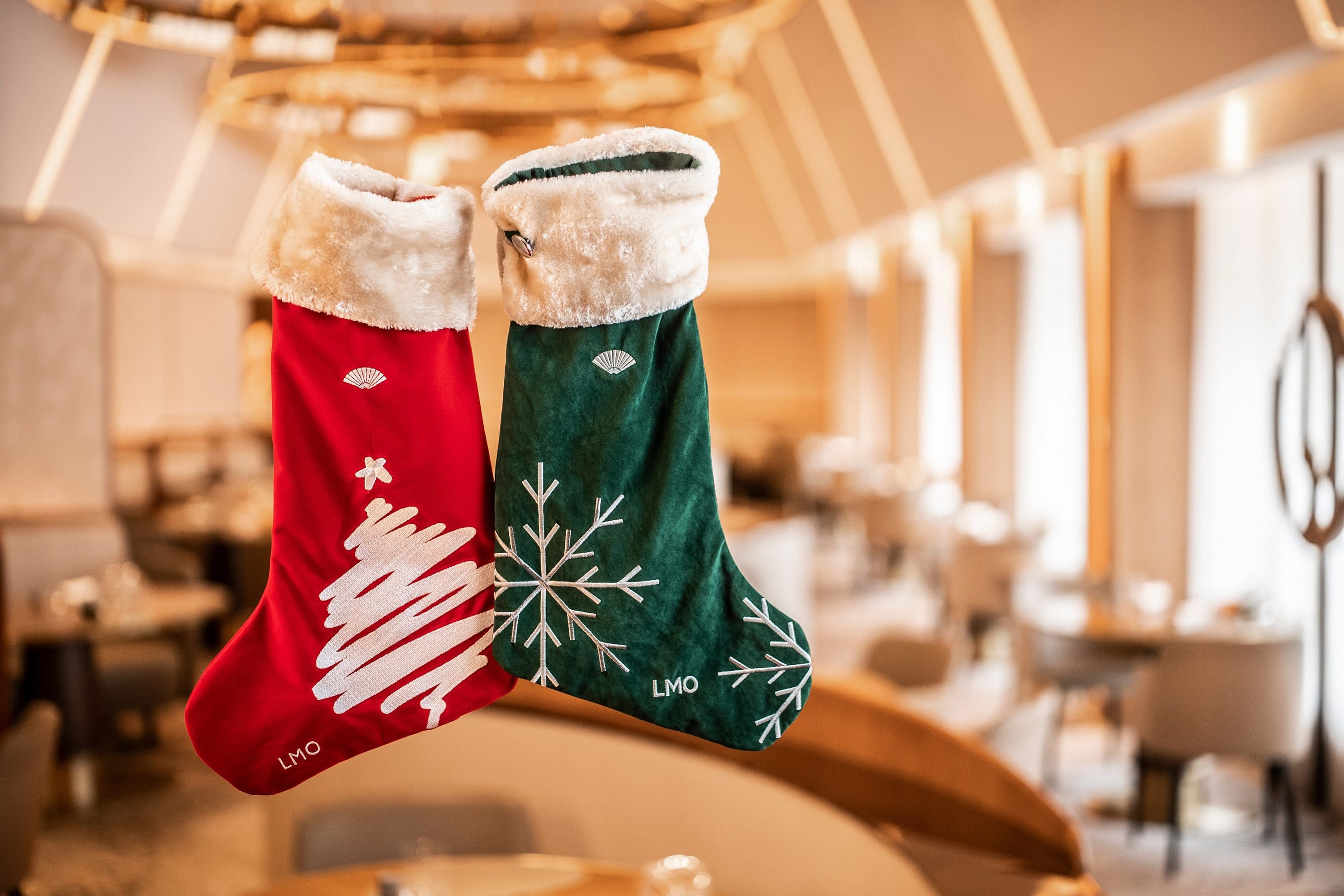 The Christmas when… I felt the festive spirit
When I had just joined the team at The Landmark Mandarin Oriental, Hong Kong and I didn't yet know many colleagues at the hotel, it was also the first Christmas that I didn't leave Hong Kong to travel to see family. I was assigned to help decorate some Christmas trees and rooms in different locations around the hotel. It turned out to be the ideal way to get to know some of my new colleagues. It was such a warm welcome and a home-like atmosphere decorating the rooms together and getting to meet fellow colleagues. It really created the Christmas spirit for me, and I felt more at home in the hotel. After that, I recognised more faces.
Janina Pilgrim, Assistant Manager at Amber at The Landmark Mandarin Oriental, Hong Kong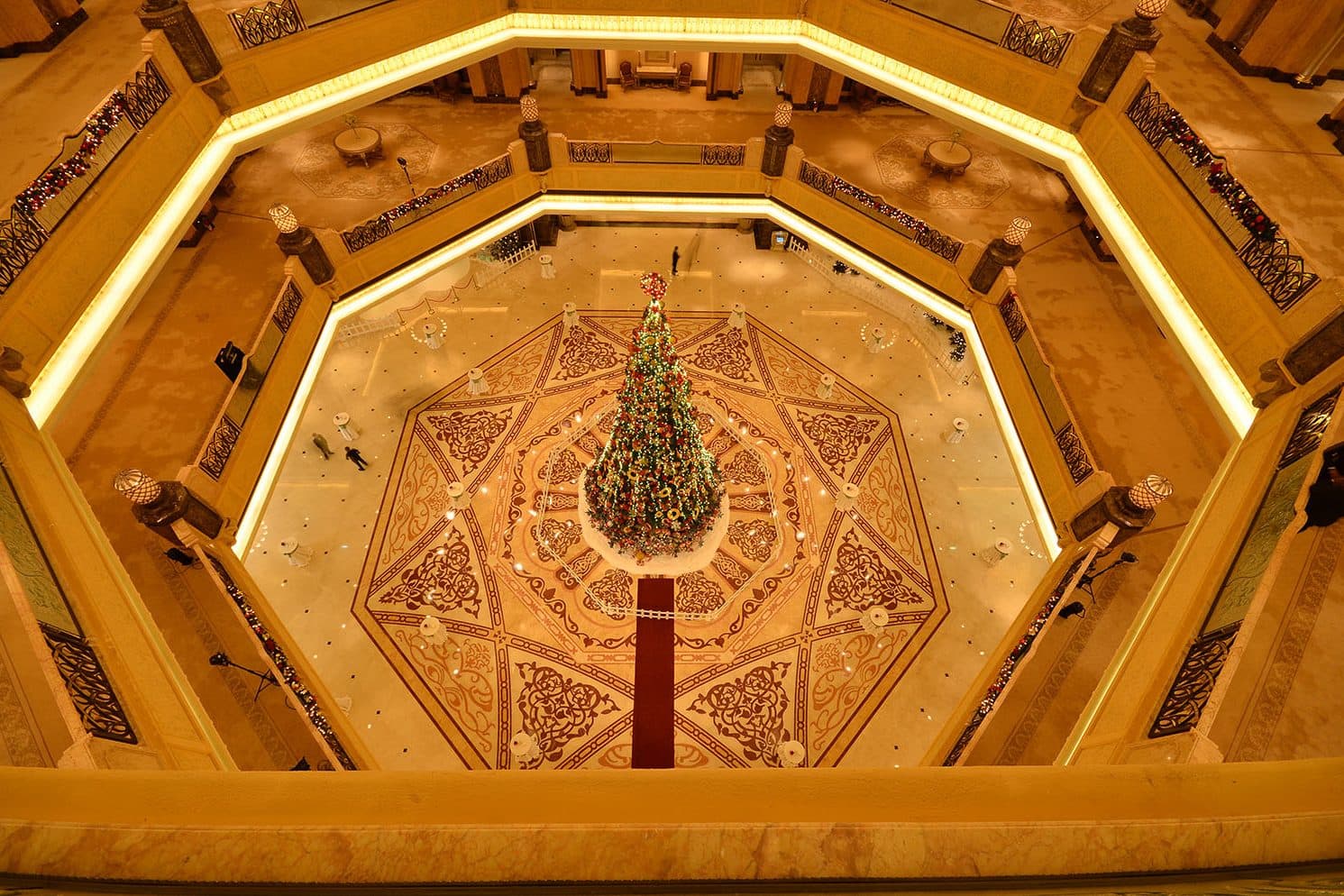 The New Year's Eve when… we went big
Last New Year's Eve, we had a gala dinner at Emirates Palace [LINK: https://www.mandarinoriental.com/abu-dhabi/emirates-palace/luxury-hotel] with the theme of 'Around the World'. It was a big challenge for the culinary teams in terms of set-up and logistics, making sure everything went off without a hitch. We had to start preparations on 28 December by building 32 gazebos, with the help of the engineering team. We had 20 chefs working together to make sure everything got done and the guests had an incredible time. Right after the gala has finished, we had to transfer all the gazebos to a different location for the Near Year's Day brunch. Even though it was a challenge, it was the most enjoyable festive time at the hotel I ever experienced. It showed me that that, with great teamwork, we can achieve anything.
Philip Gomes, Executive Sous Chef at Emirates Palace