Worldwide
A moment with… Peter Blake
Referred to as the 'Godfather of Pop Art', Sir Peter Blake is best known for creating the iconic cover sleeve for The Beatles' album Sgt Pepper's Lonely Hearts Club Band. His works, which reflect a fascination with popular culture, and his lifelong enthusiasm for collecting unusual objects. As well as being a Celebrity Fan of Mandarin Oriental, to mark the refurbishment in 2017 of Mandarin Oriental Hyde Park, London, Sir Peter created his largest ever piece Our Fans – a collage of 100 of the most celebrated patrons of the hotel, which covered the entire façade during its multi-million pound restoration. Sir Peter became a Royal Academician in 1981 and a CBE in 1963. In 2002, he was knighted for his services to art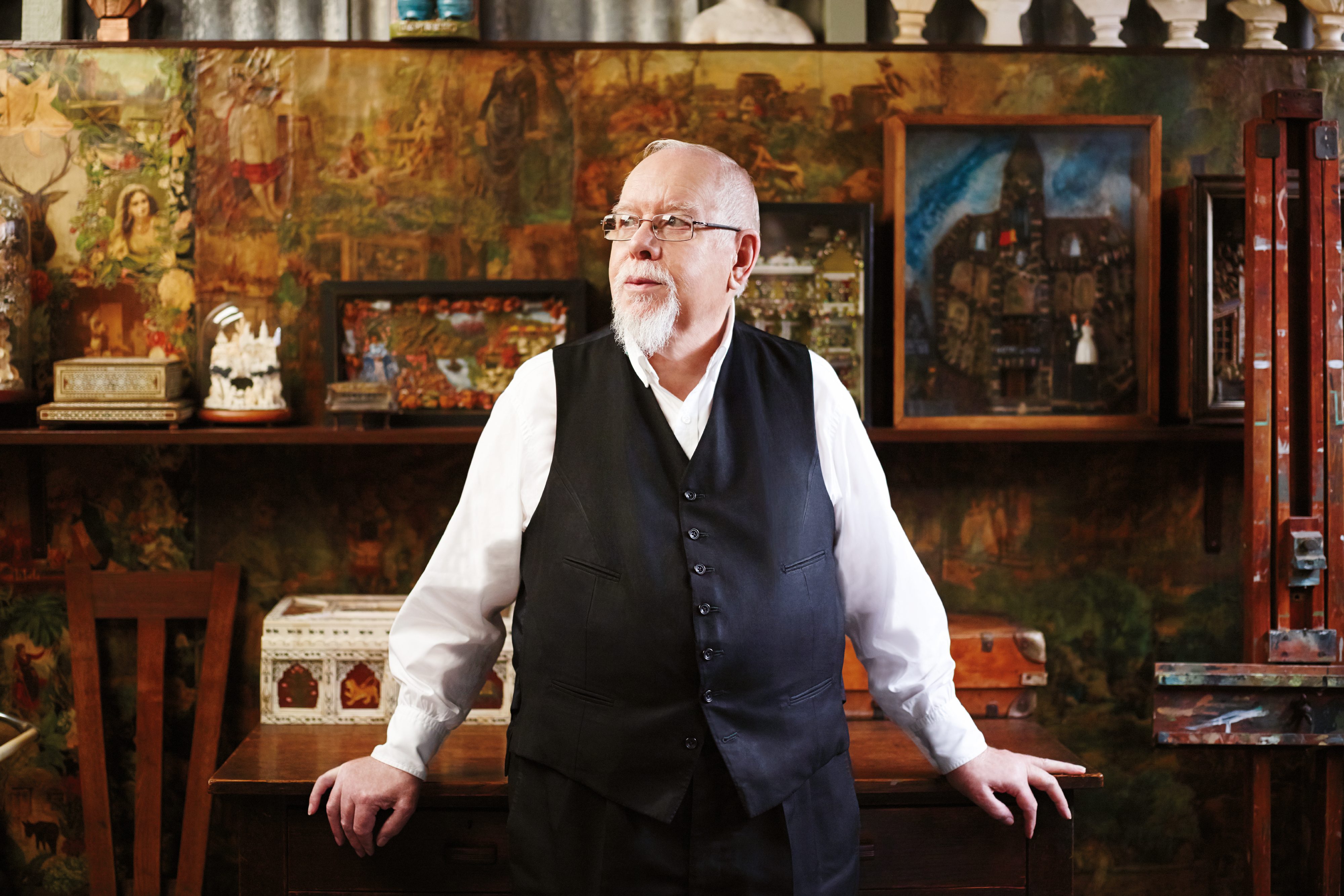 The collecting probably started because…
I was evacuated, aged seven, at the beginning of WWII and I was away from my family for the whole war. Everyone had to compromise and one of the compromises was that children didn't get toys. When I came back home, there was a little junk shop that I went into and I think the collecting literally started that day. Probably what I am doing is recreating that missing childhood. My studio is full of toys – far too many.
I think making art is…
Arranging things. Part of my work process is to get collections of things together and make art from them. For instance, there's a sculptural piece called The Surrealist Shows Snow White His Garden and the whole garden is made from things I spent years collecting from beaches. Bits of driftwood, bits of dried sea woods, stones... all that material became a sculpture.
I didn't know what a collage was…
Until I shared a flat with a painter called Dick Smith. He had a girlfriend whose uncle and aunt knew Kurt Schwitters, who was the master of collage. Dick explained Kurt's process by which he'd make art. If he was walking down the street he'd pick up a piece of wood or a bus ticket or whatever and make art from that. That was an incredible revelation and informed what I did from then on.
Some of my earliest collages were…
About crowds of people and the circus. You would get a crowd looking at a particular act, which I would then invent. It became the way of making the 1967 Sgt Pepper's Lonely Hearts Club Band album – I arranged a crowd looking at The Beatles. It went on from there to all kinds of collages about crowds.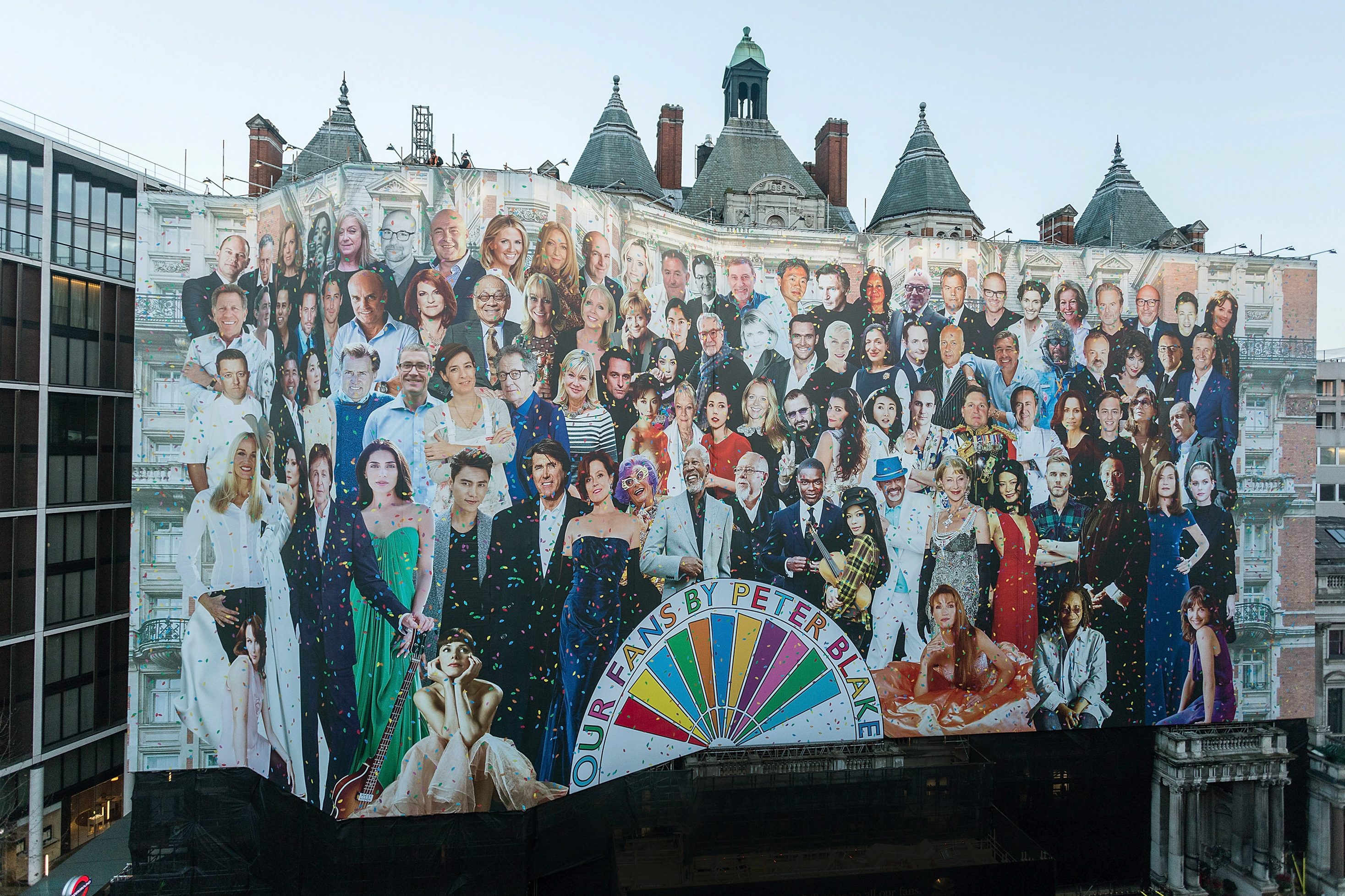 The artwork…
Our Fans (pictured above) is a crowd of people – actors, musicians, dancers, designers – who all happen to be fans of Mandarin Oriental. The motifs are people who are fans, and fans themselves. The fan is the symbol of the hotel group, so what I did was combine the two.
The Mandarin Orientals I'd like to visit are...
Barcelona. I haven't been to the city since 1957, when I went to watch a handful of bullfights. Also, I'd like to stay at Mandarin Oriental, Paris. Both are great destinations and I'd like to tick them off my list. I've only visited Mandarin Oriental Hyde Park, London where I ate in Heston Blumenthal's restaurant, Dinner, but I'm a big fan of the Mandarin Oriental Group.