Doha
A concierge's guide to Doha
A founding member of the Qatar branch of Les Clefs d'Or (the prestigious international concierge association), Randy Villanueva Santos is the Chief Concierge at Mandarin Oriental, Doha and has lived in the Middle East for close to three decades. As a point of pride, he won't recommend anything to guests unless he's experienced it himself – from the perfect dhow cruise to deciding which are the best shops in the labyrinthine Souq Waqif
An introduction to Doha
Visiting Souq Waqif is the must-do I recommend to first-time visitors to Doha. It's a complete sensory overload. It houses myriad shops offering everything from spices and seasonal delicacies, such as fresh dates and nuts, to perfumes, ornate jewellery, clothes and craft objects. It feels like another world in there; you might pass falcons and camels, and you can have your picture taken with the mounted Heritage police officers in 1940s uniforms. Listen out for spontaneous live music performances from men playing the habbān, the Arabian equivalent of bagpipes.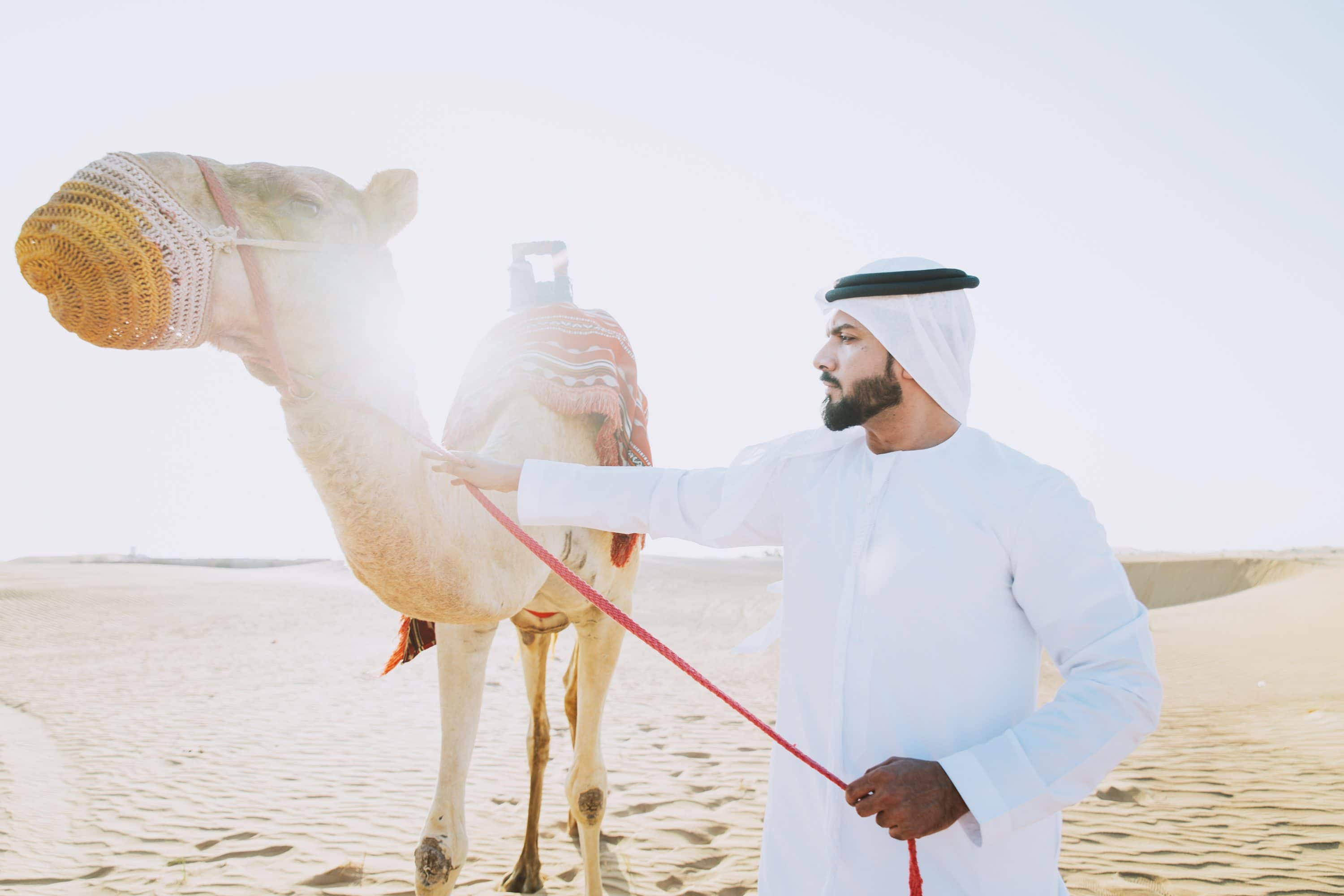 Desert adventure sports
The first time I went sandboarding in the dunes surrounding Doha it truly blew my mind, so if outdoor pursuits are what guests are looking for I'm happy to organise this for them. For an extra-special day in the desert, you can spend an afternoon sandboarding and going out on quad bikes, then taking mint tea and a rest in a Bedouin tent, before taking a slower form of transport, a camel, and heading to the coast for an evening dip in the Arabian sea.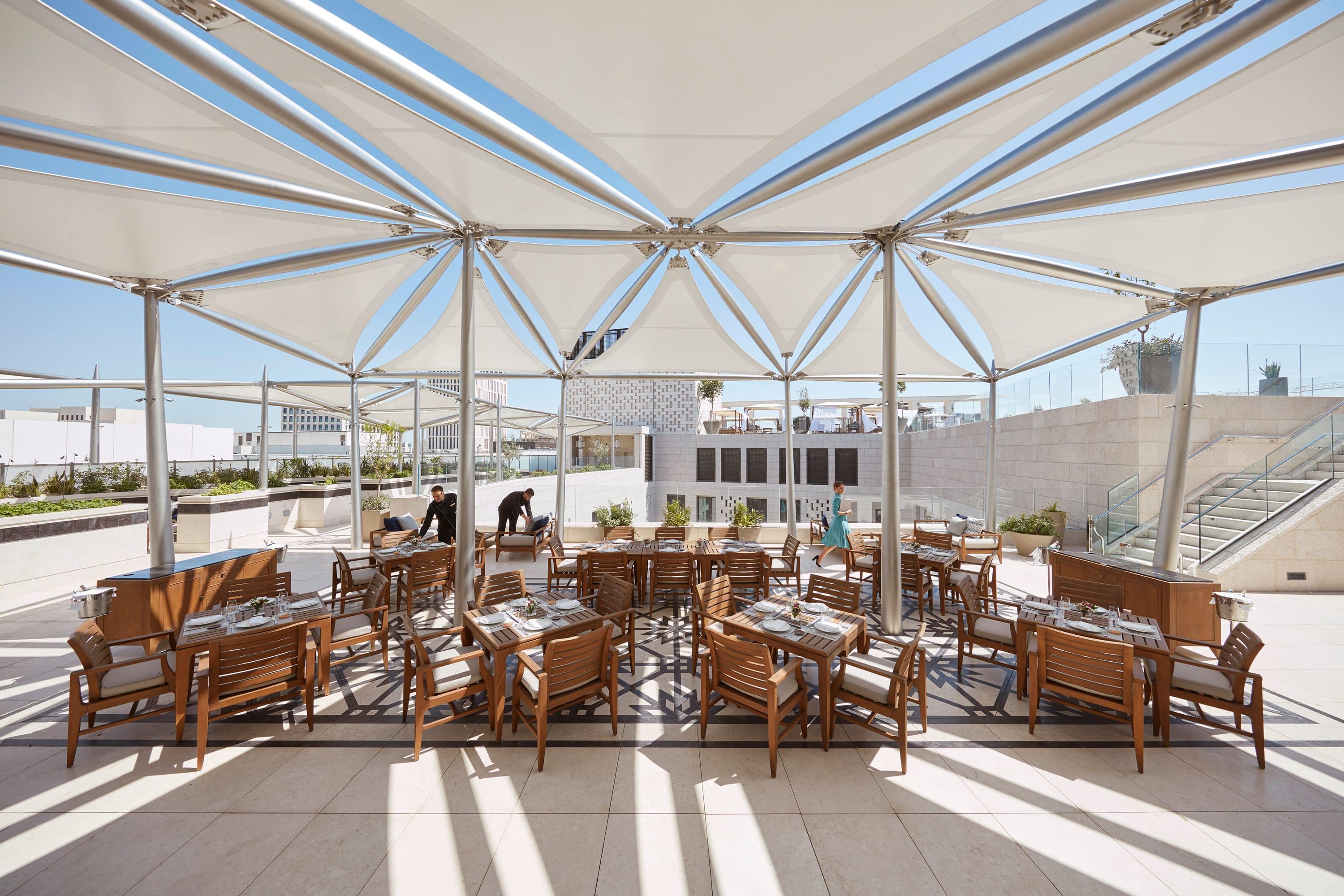 Doha's best restaurants
It's fair to say that Mosaic is unmatched in Doha for its sheer culinary scope. It has nine different speciality open kitchens, covering the full range of east-meets-west food, a culinary journey inspired by the historic Silk Route. The Arabic Grill, Japanese Sushi & Sashimi and Tandoori Oven are the highlights for me. And the panoramic views of Barahat Msheireb Square, the Corniche and West Bay are a wonderful diversion while you eat. My second favourite food joint is the more humble Sukar Pasha in the Katara Cultural Village. Here you can dine in a private tent on some of the finest Turkish food this side of Istanbul. The grilled meats are exceptional.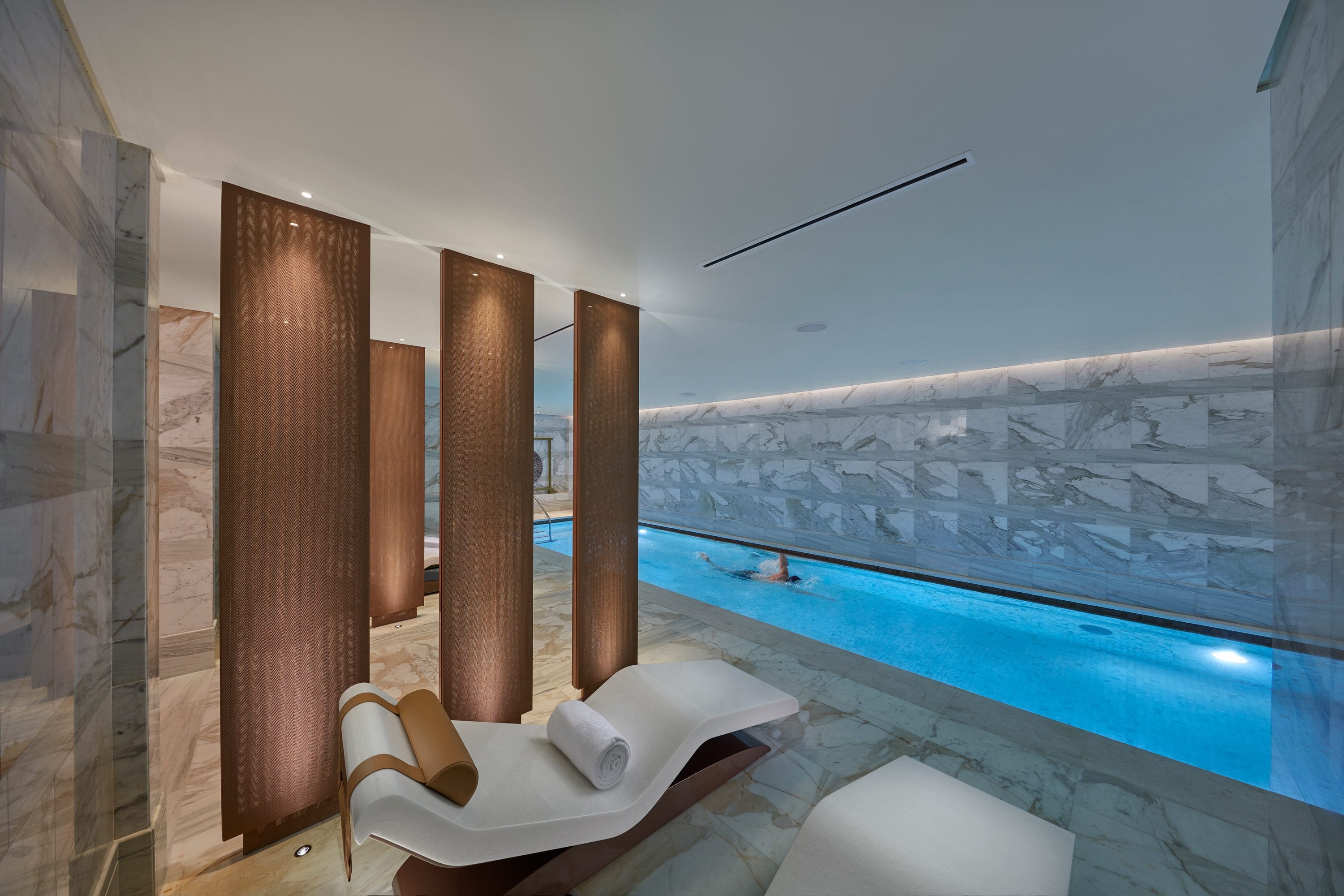 Doha for couples
I heartily recommend taking a stroll along the Doha Corniche, the waterfront promenade that extends seven kilometres along Doha Bay. Naturally, you don't have to walk the whole length. You stop and catch a traditional dhow boat for a cruise towards the West Bay and enjoy an unsurpassed view of the Doha skyline. Dock at Al Mourjan, the Lebanese restaurant in West Bay that sits right on the water, for wonderful mezze and drinks. Within the hotel, a must-do is The Spa at Mandarin Oriental, Doha. Come for a swim and steam, and a treatment or two.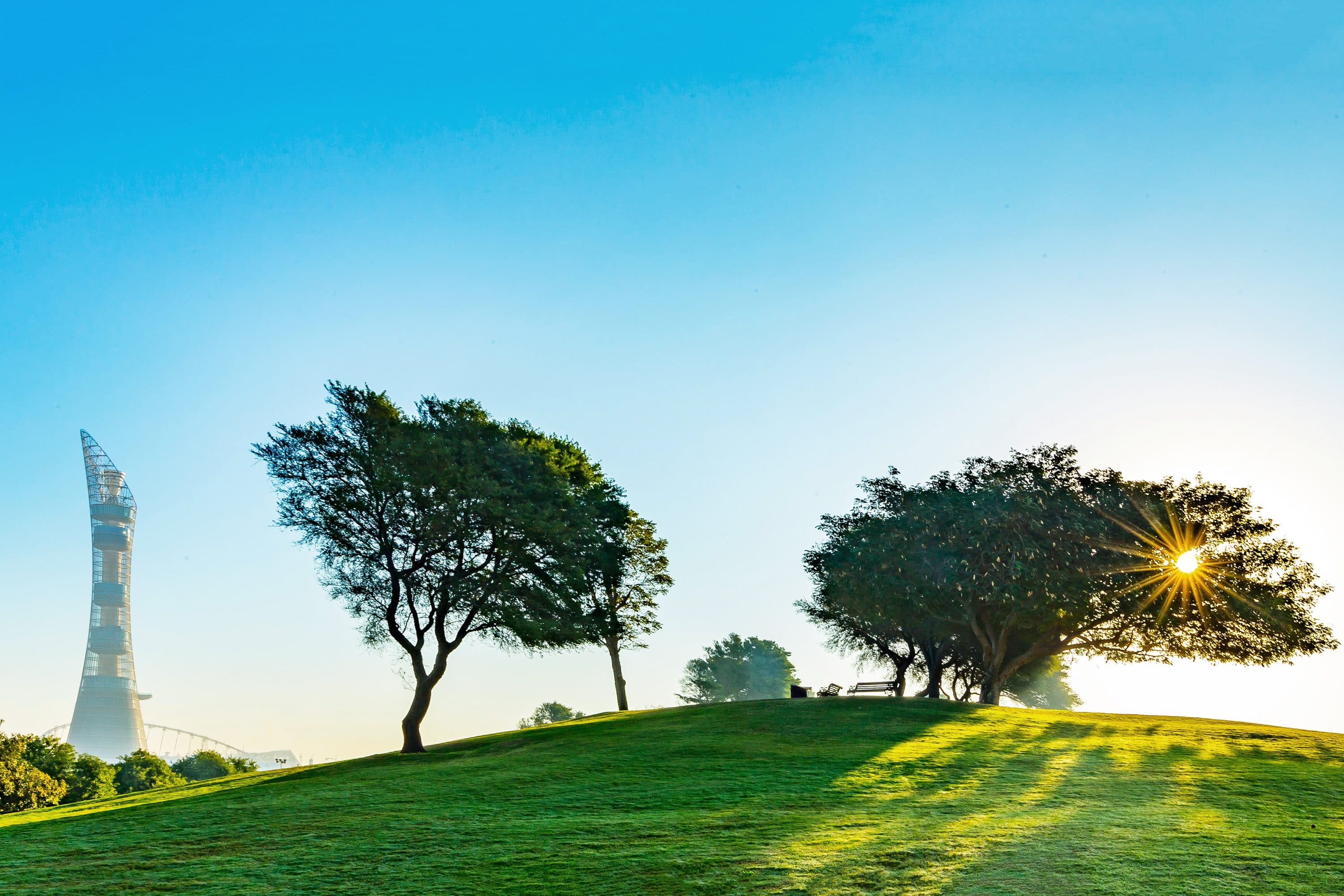 Unexpected green spaces
Al Bidda Park next to the National Theatre (well worth a visit to catch a show) is popular with skaters, dog owners and kids and has an incredible playground. Aspire Park behind the Villaggio Mall is one of the largest green spaces in the Gulf nations with rivers, a lake, rare trees, grand fountains and a huge running track around the park itself. Both locations are perfect escapes from the business of the city, but like all the best parks they are social hubs of their own, too.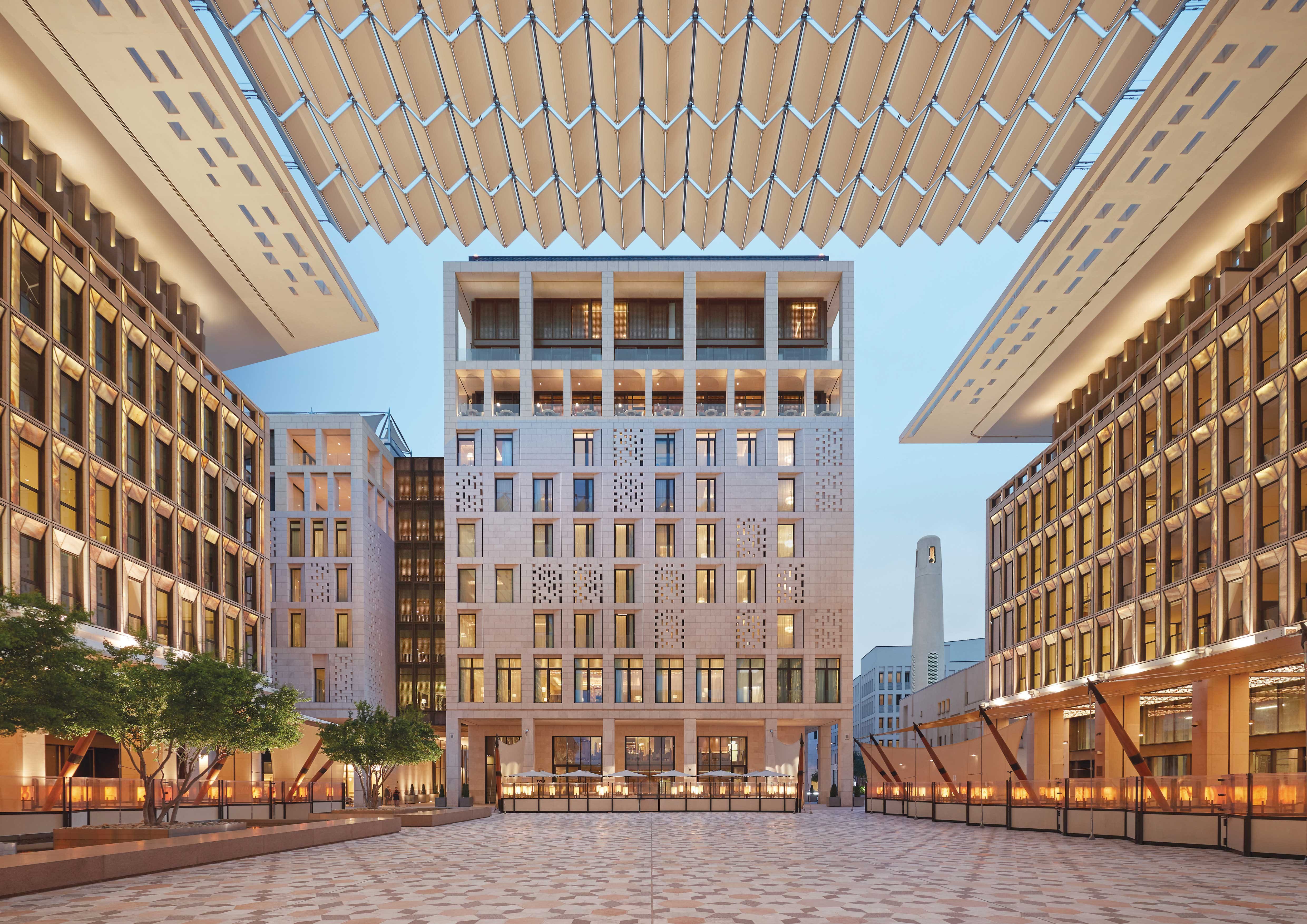 Come Stay with Us
Mandarin Oriental Doha
Barahat Msheireb Street, Msheireb Downtown Doha , Doha PO Box 23643,, Qatar
+974 4008 8888