Jakarta
A concierge's guide to Jakarta
Eka Dewi Suciany is a Concierge Executive at Mandarin Oriental, Jakarta and has been working at the hotel since 2017. Born in South Tangerang, she has lived in Jakarta for the past 26 years. Here, she shares some of her advice for making the most of your time in Jakarta
The must-dos
Kota Tua (Jakarta's Old Town) gives a glimpse of the city's colonial past. Make sure you stop for a drink at local institution, Café Batavia, a traditional, white tablecloth café in a colonial building that was once the HQ of the Dutch East India Company. I also recommend that first-time visitors see Sunda Kelapa Harbour; while picturesque, it is still very much a working harbour, where the day's catch is hauled in.
Meanwhile, in Menteng, close to Mandarin Oriental, Jakarta, you will find Jalan Surabaya, with its row of vintage and antique shops, which have been here since the 1970s. You can shop here for everything from ornate wood carvings to vinyl records; just don't forget to haggle. The towering National Monument, in the centre of Merdeka Square, is the most famous landmark in Jakarta. It's a beloved symbol of in Indonesia independence, which was declared in 1945 after years of Dutch colonial rule. The main draw is a trip to the observation deck at the top, which affords 360-° views across the city.
Other landmarks not to miss include the vast Istiqlal Mosque (pictured above) and the neogothic cathedral, Gereja Katedral Jakarta. Both buildings offer a glimpse of Jakarta. You could say it's like the Taj Mahal standing opposite La Sagrada Familia.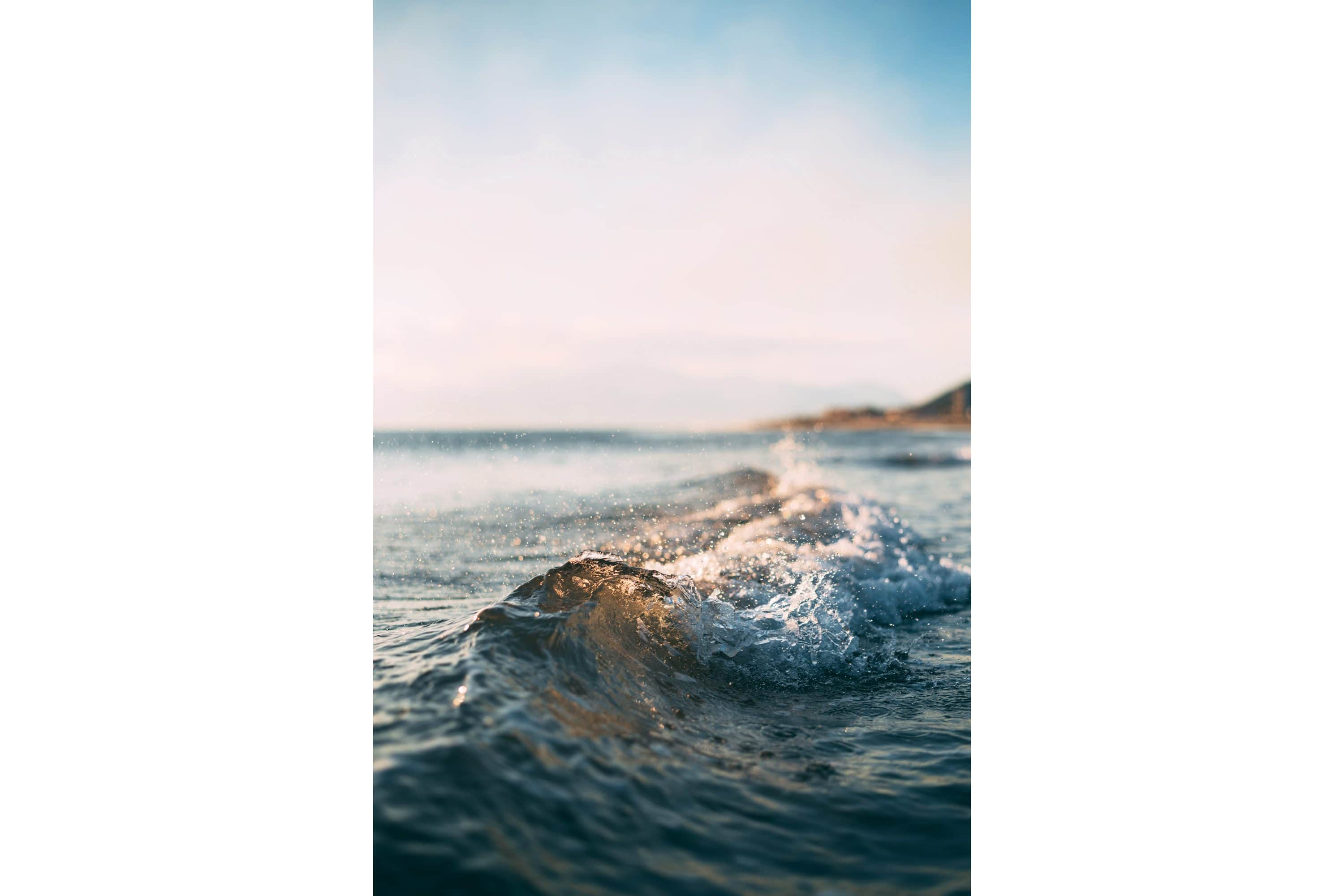 Day-trip inspiration
Putra Island and Sepa Island, both part of the Thousand Islands, which is also known as Kepulauan Seribu, are just one hour and 20 minutes by boat from Ancol Marina. This group of islands is known for its gorgeous beaches, coves and inlets, with the best way to enjoy them a boat tour to hop between them. Among the most notable is Pulau Macan. For a quick getaway, guests can ask us here at Mandarin Oriental, Jakarta to arrange a private boat trip. Once on the island, you can swim, snorkel, paddle a canoe or enjoy dinner with a view of the sunset.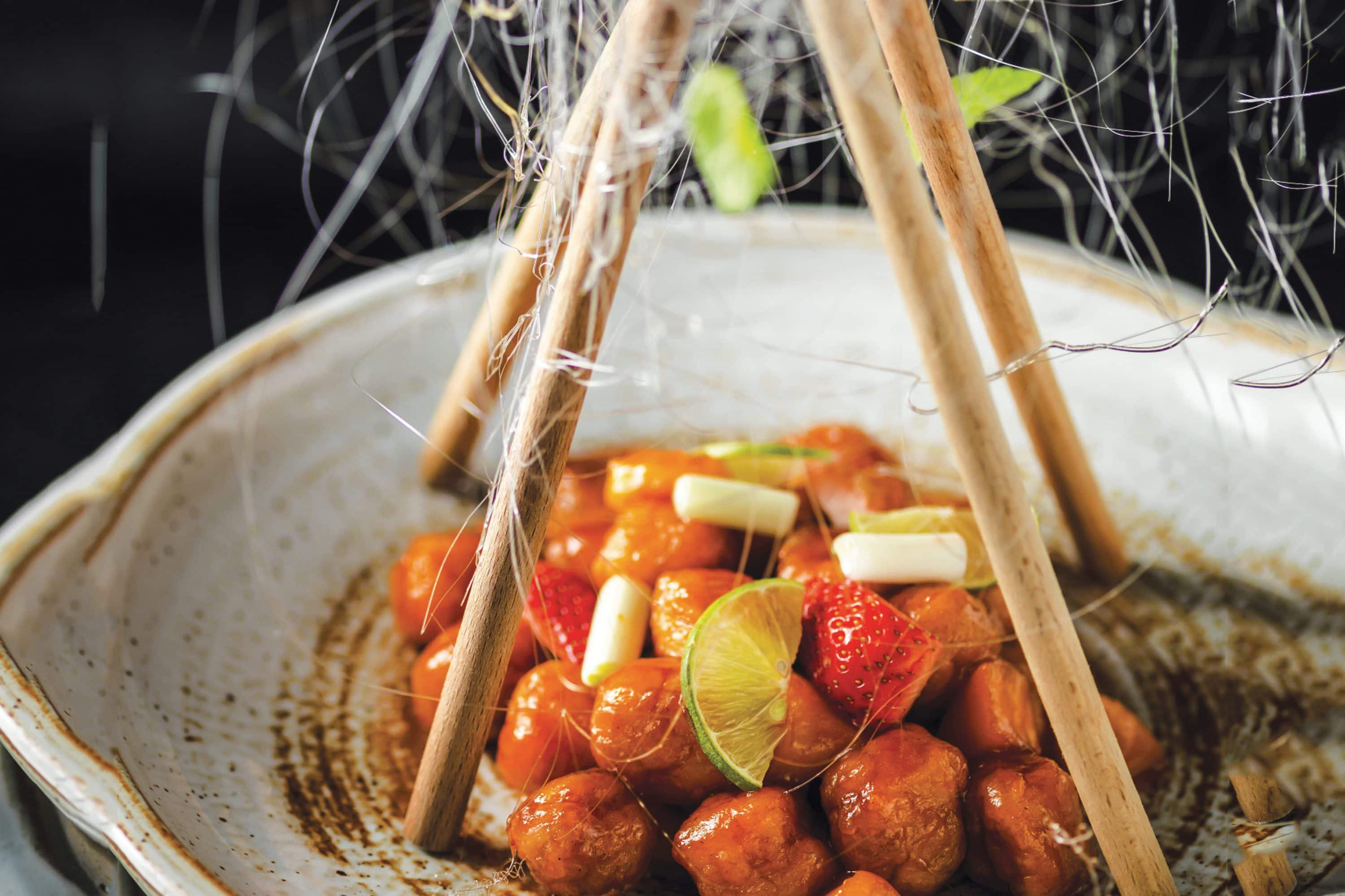 The best restaurants
There's a modern twist to the Cantonese fine dining at Li Feng. The menu was created in collaboration with Chef Fei of the Michelin-starred restaurant Jiang at Mandarin Oriental, Guangzhou.
Beyond the hotel­ though it's only a couple of minutes' walk to ­Kaum, an award-winning, highly stylish Indonesian restaurant serving dishes from around the Archipelago. Seribu Rasa is a restaurant with an enviable setting in a striking colonial-style house where you will find Peranakan-style cuisine as well as dishes from around the region. Meanwhile, Bistecca Jakarta is an Italian-style steak restaurant whose signature dish is a Bistecca alla Fiorentina – a thick cut, chargrilled T-bone steak to share, prepared in Tuscan style. For drinks your options include Skye, which has stunning city views and, of course, MO Bar. Try the Ice Campur Colada, a cocktail inspired by the Indonesian dessert.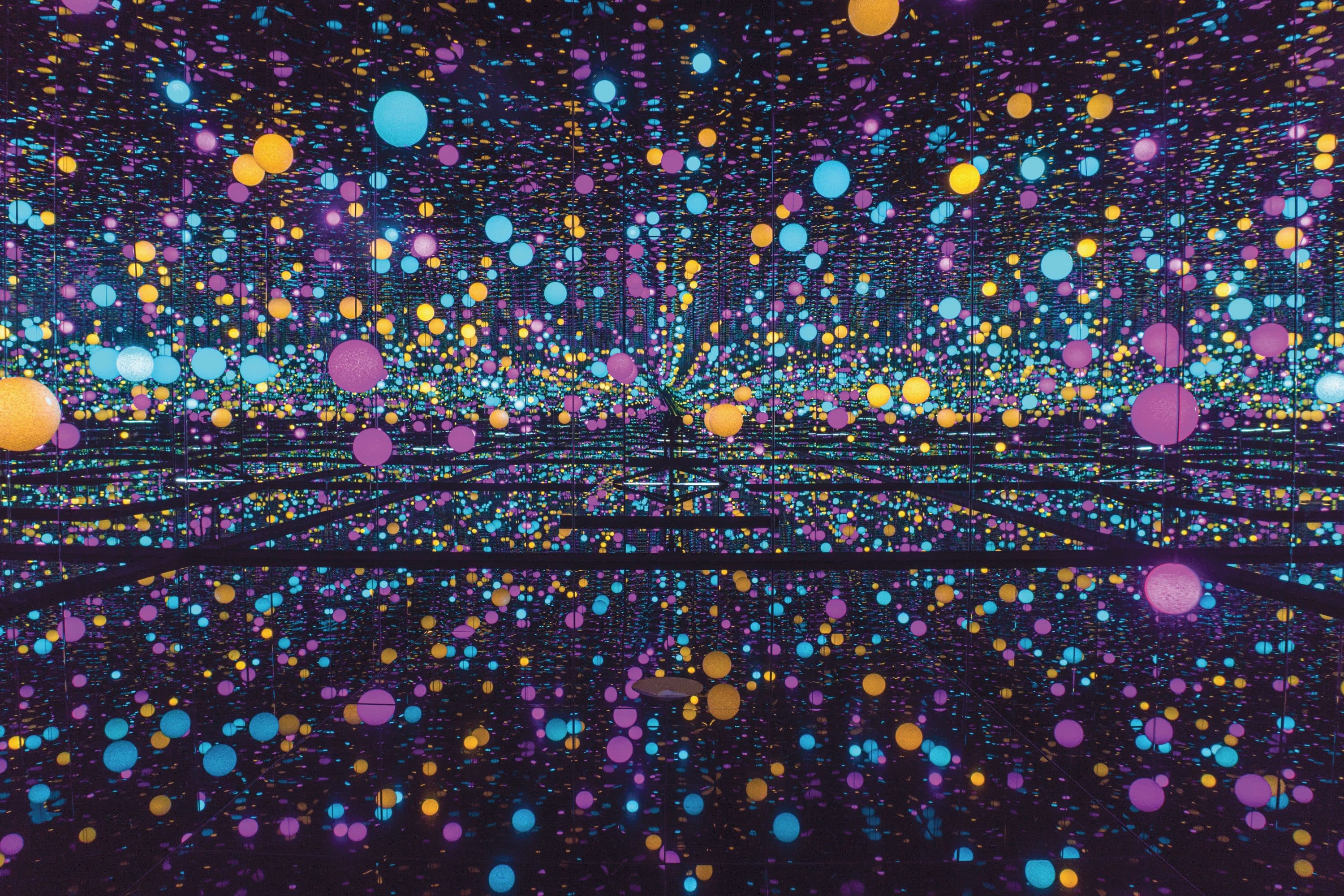 Museums and galleries
The impressive Museum MACAN opened in 2017 and is the first modern and contemporary art museum in Indonesia. Among its significant works is the crowd-pleasing Infinity Mirrored Room, a spectacular, immersive installation from the world's biggest-selling female artist, Japan's Yayoi Kusama. Another big hitter is the National Museum, in Jalan Medan Merdeka Barat, which has a wide remit to showcase the geological and cultural history of the country. Open since 1868, the museum is a historical gem in its own right.
Take a trip to Fatahila Square, in the centre of the Old Town, and you're well-placed to visit several museums: the Jakarta History Museum, with a collection of curios from pre-history up until 1945. Nearby, you'll also find the Museum of Fine Art and Ceramics.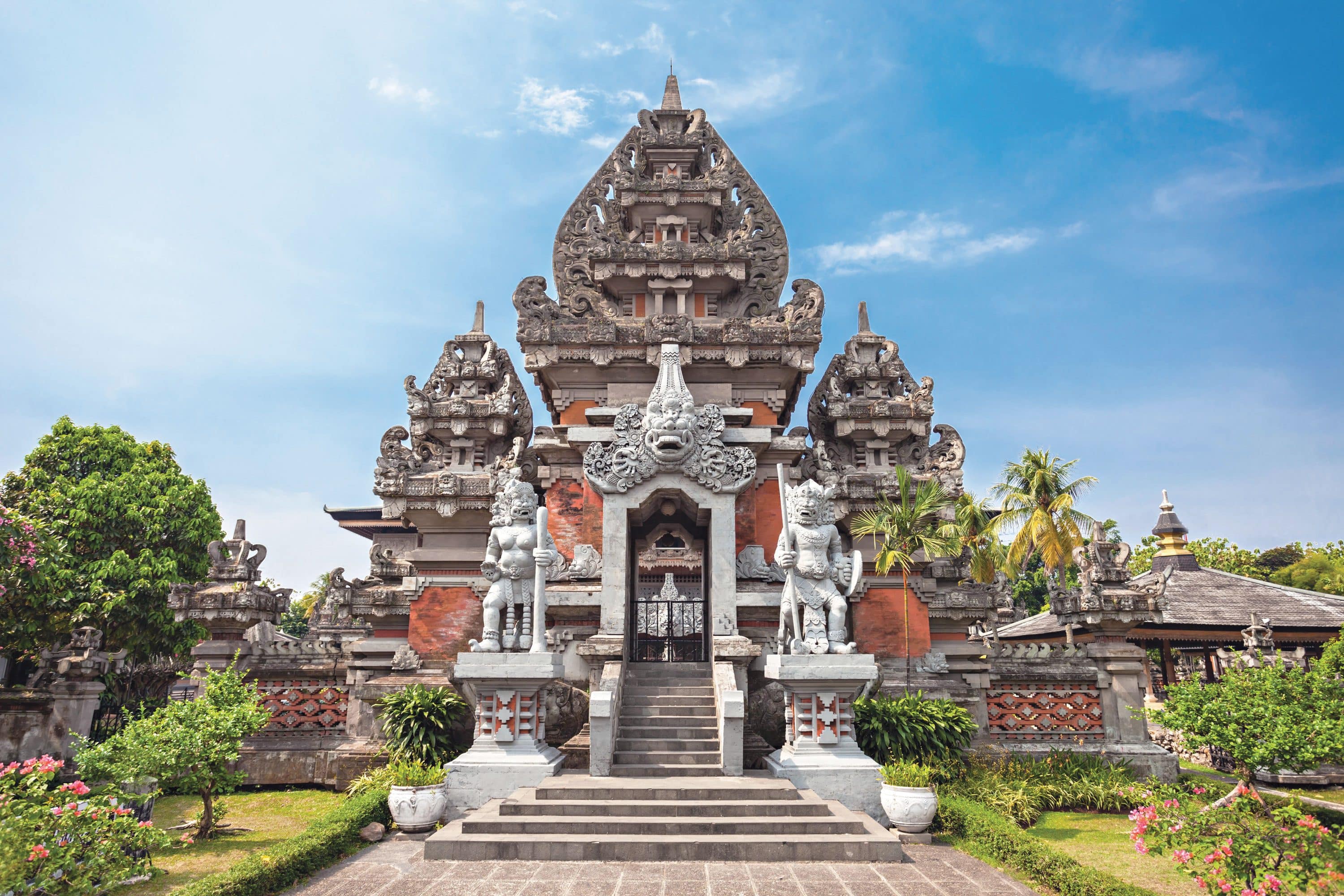 Family outings
The Puppet Museum, also close to Fatahila Square, is a fantastic place to discover Indonesia's tradition of Javan wayang shadow puppetry. But the best known family-friendly outing here must be to Taman Mini Indonesia Indah (pictured above), a cultural attraction like no other. As well as showcasing aspects of daily life in all 34 Indonesian provinces, it includes a well-known version of the archipelago in miniature. Cable cars and an Imax theatre (all at full size) add to the appeal.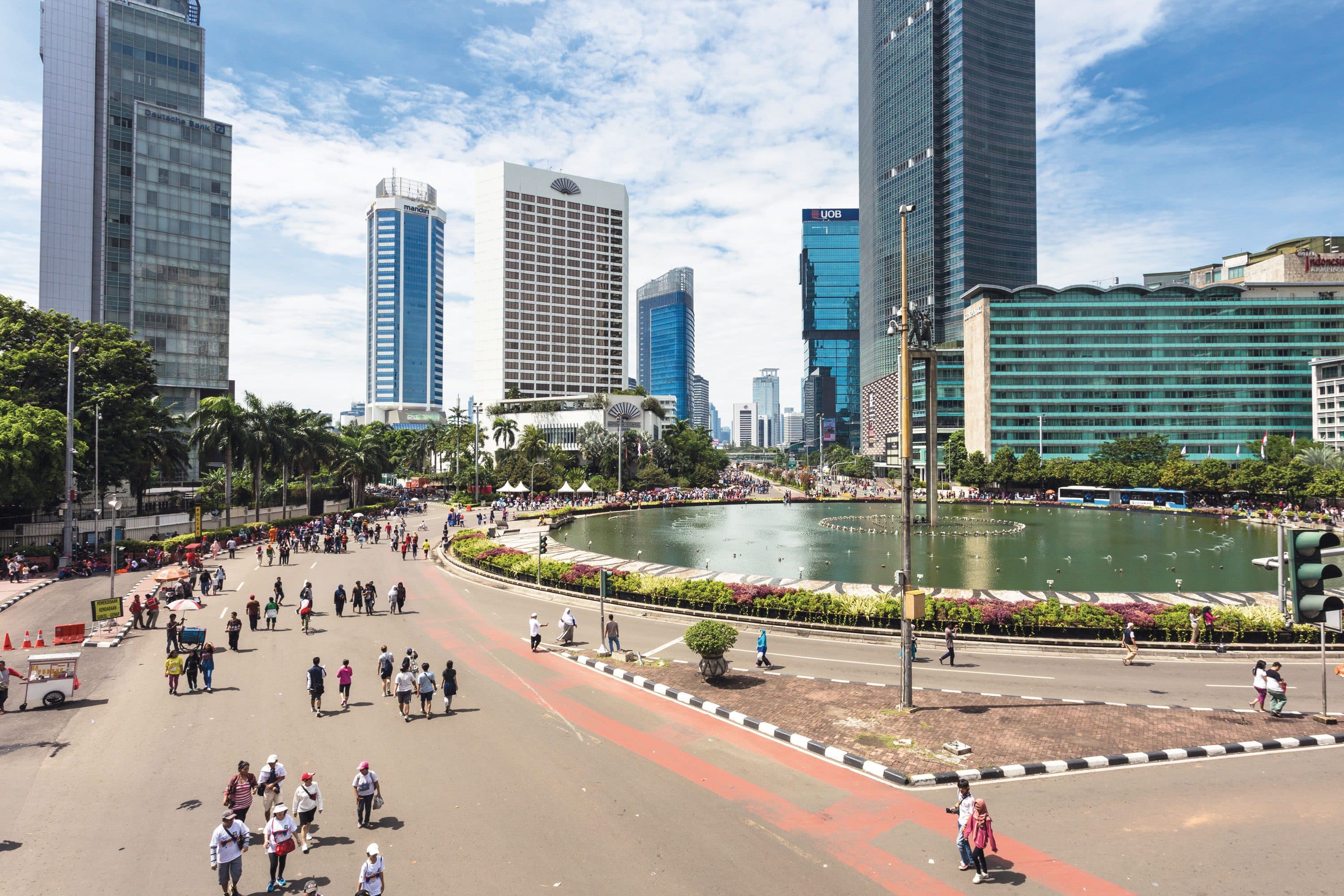 And finally…
Every week, 'Sunday Car Free Day' sees the streets in front of our hotel, and the area that stretches down Jalan Thamrin and Jalan Sudirman, become pedestrian zones from early 6am to 11am. You can join the local residents in taking advantage of the chance to stroll around sampling the local street food from vendors who pop up here.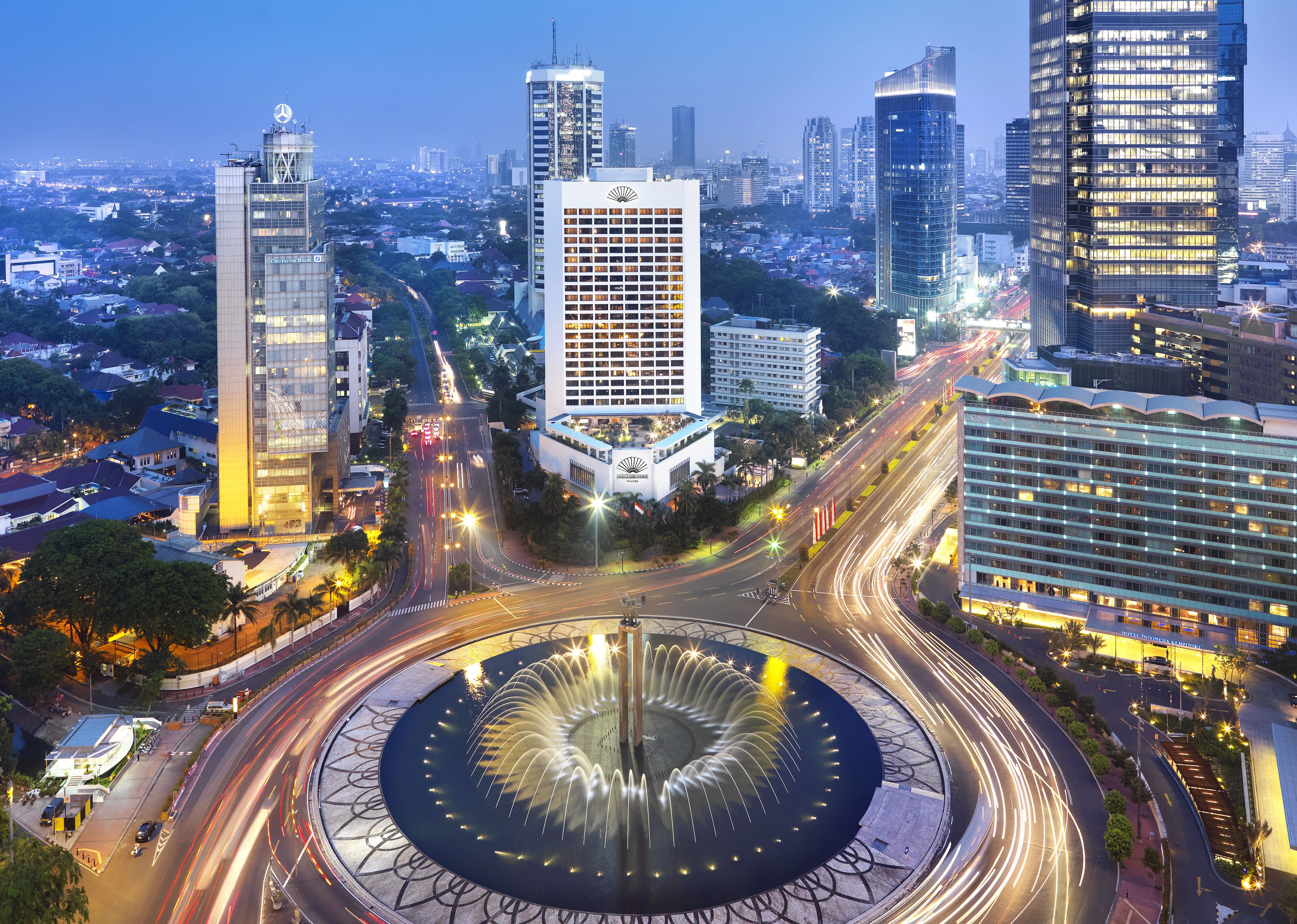 Come Stay with Us
Mandarin Oriental Jakarta
Jalan M.H. Thamrin PO BOX 3392, Jakarta 10310, Indonesia
+62 (21) 2993 8888