Worldwide
Seven rooms with incredible views
For even the most seasoned traveller, a hotel room with a great view is one you never forget. Bringing the destination into your private sanctuary in a uniquely intimate way, it's the perfect scene-setter for your stay, whether for business or pleasure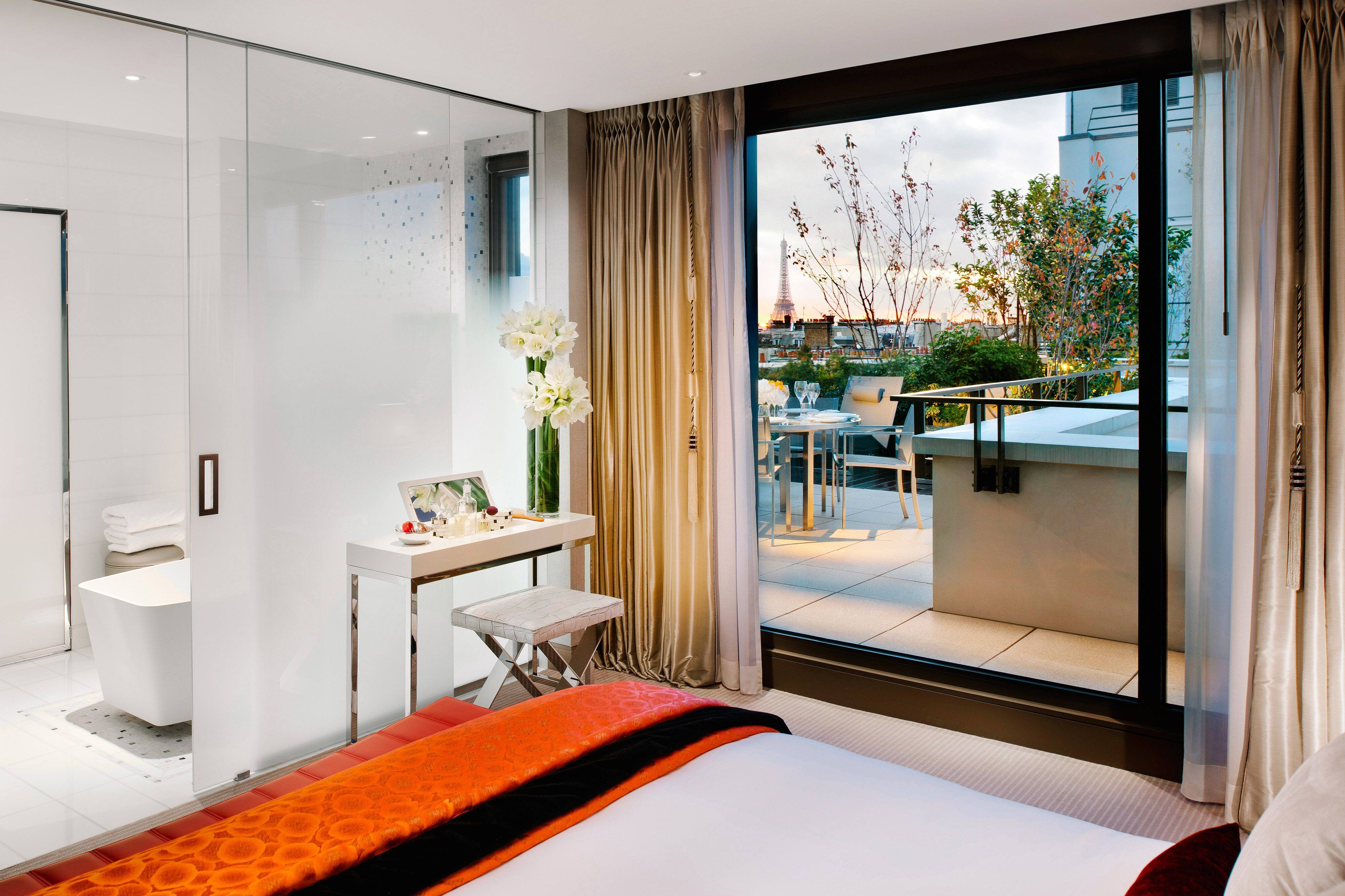 Dame chic
Mandarin Oriental, Paris
It may sit at the heart of one of the city's most decadent shopping streets – rue Saint-Honoré - but there's an understated luxury about Mandarin Oriental, Paris that permeates everything, including the hotel's top (7th) floor Panoramic Suites (pictured above). These pretty one-bedroom suites have south-west facing terraces ideal for dusk sundowners as you gaze across the rooftops watching the light fade over the Eiffel Tower, Les Invalides and Le Grand Palais.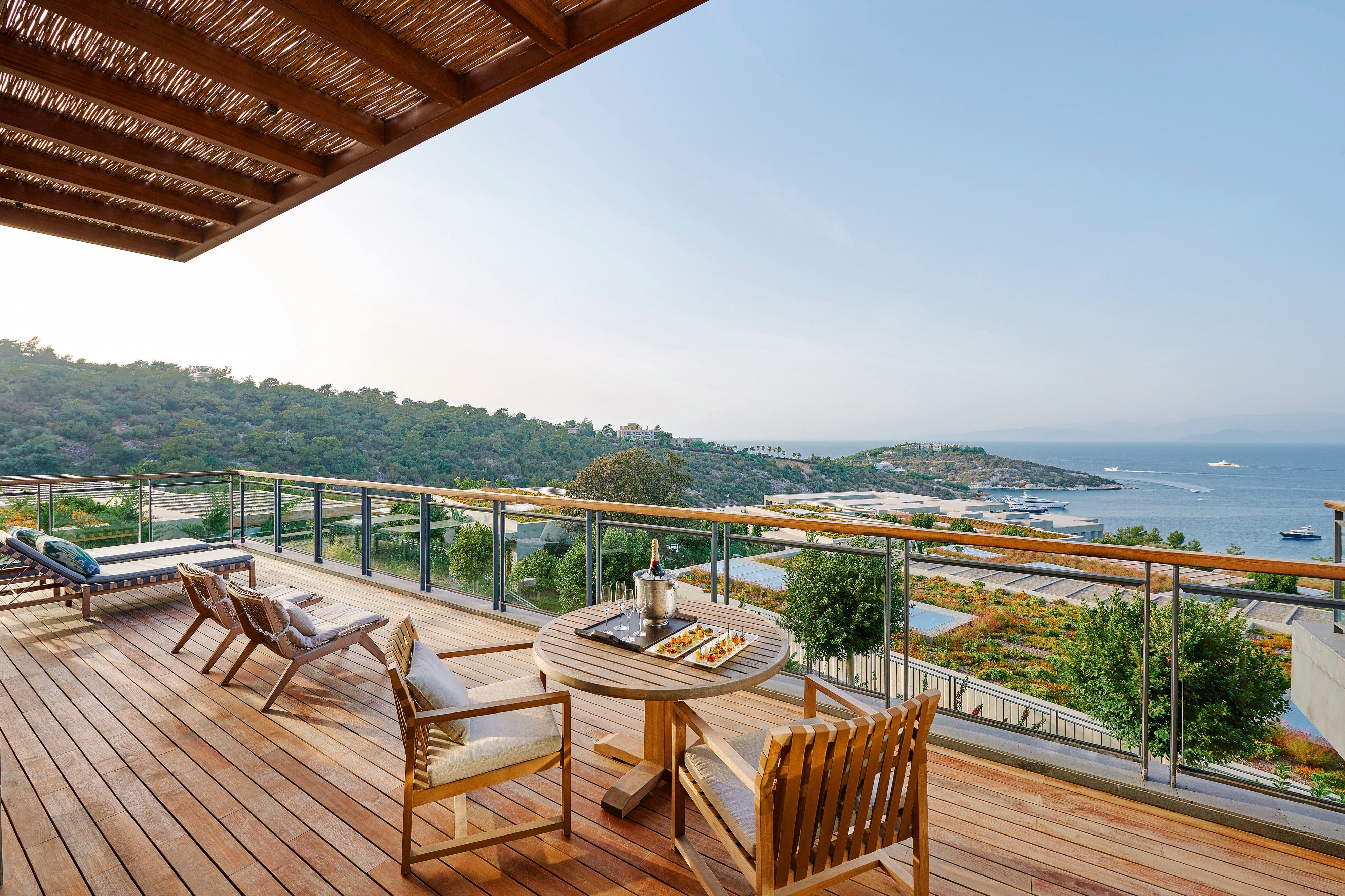 Beachfront beauty
Mandarin Oriental, Bodrum
The waters of the Aegean Sea are famously turquoise - most people want to leap straight in. On a glorious stretch of Turkey's northern Aegean Coast, Mandarin Oriental, Bodrum wraps around its own private beach at Paradise Bay. The Aegean Suite (pictured above) offers a front row seat on it all, with the olive, pine and bougainvillea-smothered little headland to the left a reminder of what a ruggedly wild spot it is. Sliding doors in both bedroom and bathroom open out onto one long, wide balcony and you can survey it all from the comfort of the strategically placed freestanding tub.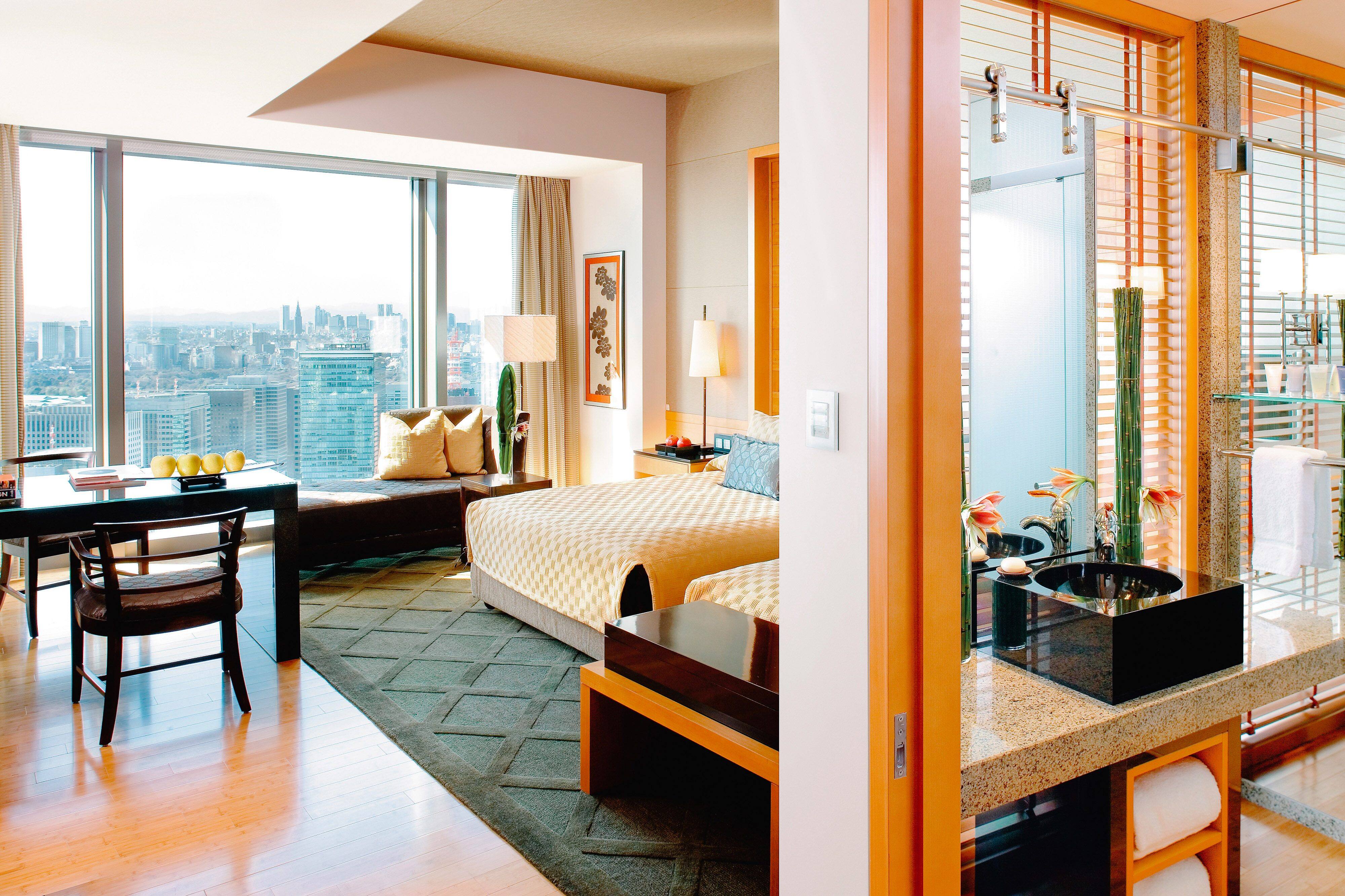 Urban retreat
Mandarin Oriental, Tokyo
At 634 meters, Tokyo Skytree is the world's tallest tower. While it's fun whisking to its upper Observation Deck which sits at 450 metres, you don't get to appreciate the futuristic beauty of the tower itself. Much better to book a sleek, east-facing Deluxe Premier Room (pictured above) at Mandarin Oriental, Tokyo, which inhabit floors 30 to 36 of the 38-story Nihonbashi Mitsui Tower, from which to view it fully.  Bedrooms are sleek, contemporary Japanese the vast windows overlooking the city.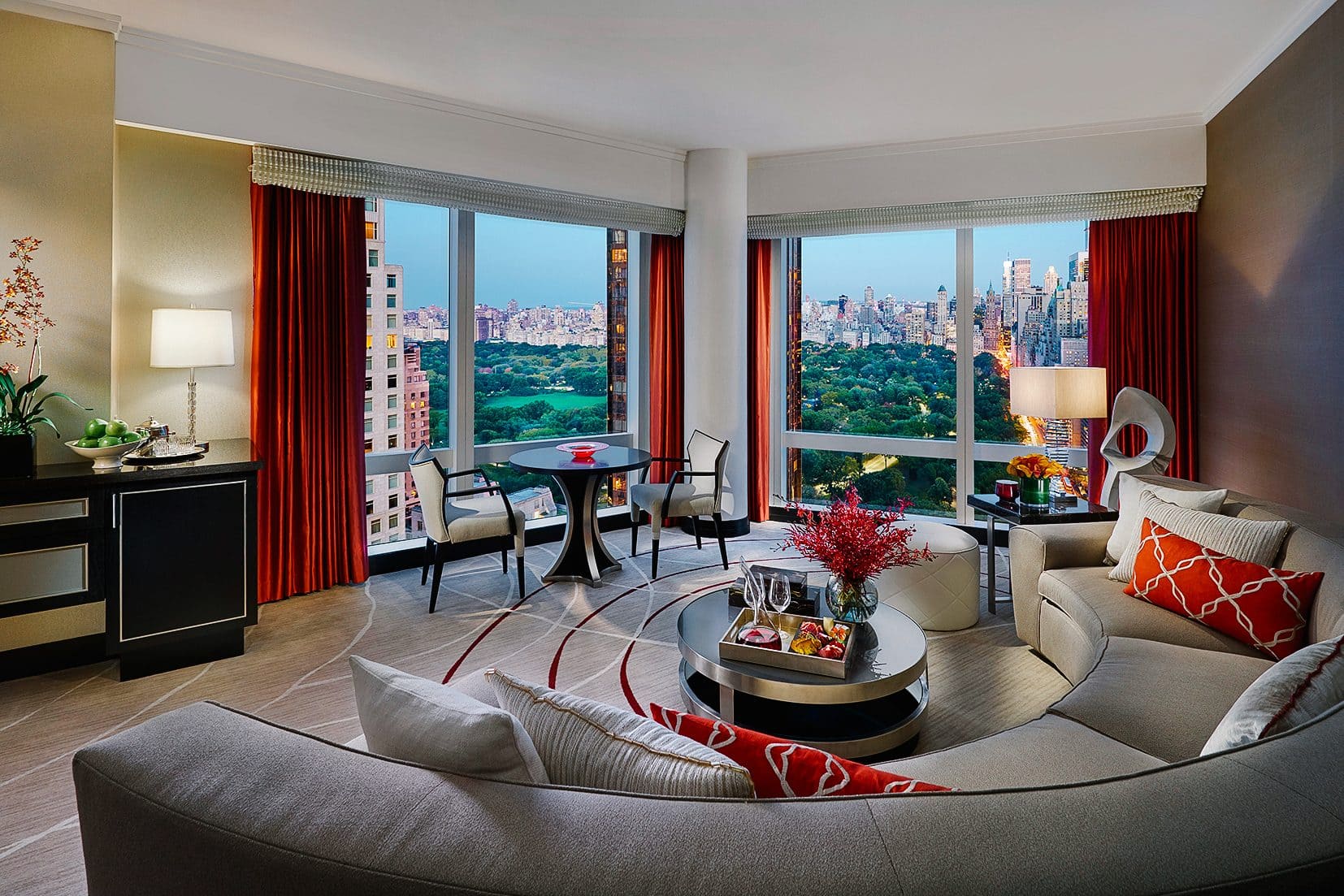 City slicker
Mandarin Oriental, New York
Right on Columbus Circle, overlooking Central Park, you would not expect Mandarin Oriental, New York to feel quite so serene. Book into one of the Asian art-filled Central Park View Suites (pictured above) on floors 38-54 (all end in the number 16) and take up residence on the enormous Art Deco-influenced crescent-shaped sofa in your private drawing room. Running up the northeast corner of the hotel, these rooms are perfect for watching day turn to energetic night in the city and the sun rise over Central Park.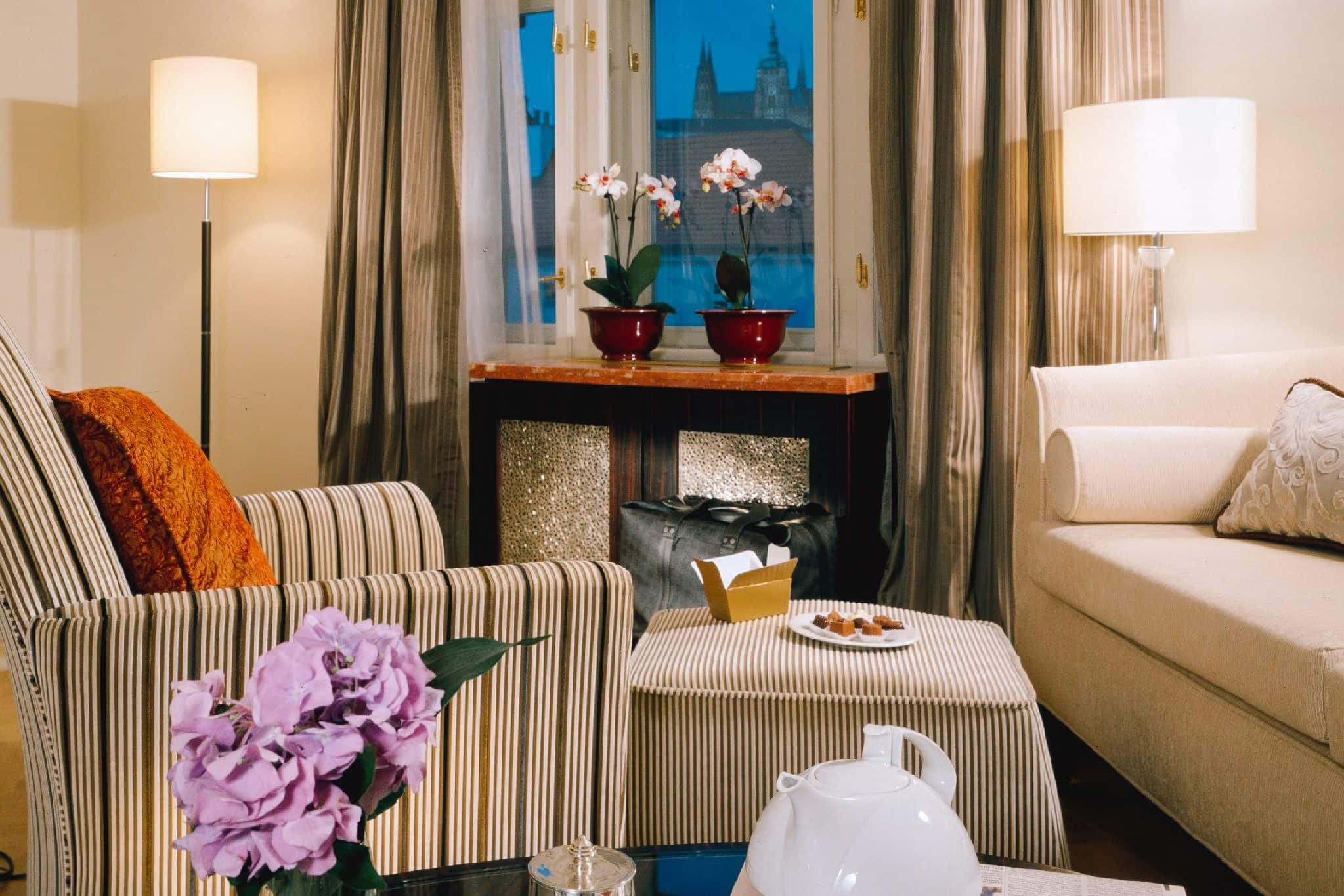 Hotel with history
Mandarin Oriental, Prague
Tucked away in the Mala Strana district, Mandarin Oriental, Prague is spread across several historic buildings spanning Baroque to Renaissance and even including a subterranean Gothic chapel. With their vaulted ceilings and parquet floors, the two Premier Castle View Rooms (506 and 507) in the Baroque Wing (pictured above) are about as atmospherically 'Prague' as it gets and looks out across the city's cobbled streets and tiled rooftops to Prague Castle.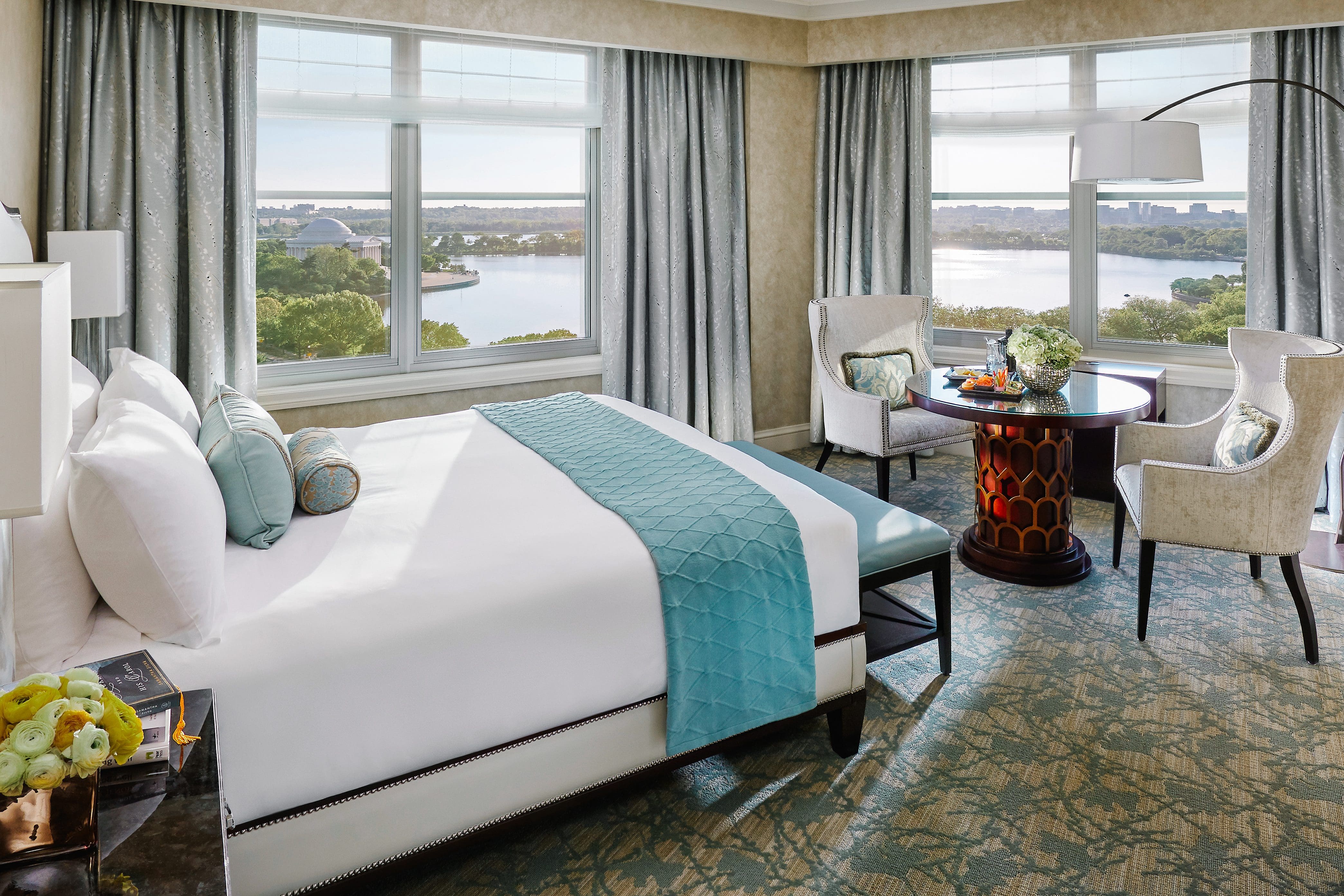 The Statesman
Mandarin Oriental, Washington, D.C
On a quiet street a 15-minute walk from the White House, close to the city's revitalised Southwest Waterfront, there is something inimitably relaxing about the perfectly Feng Shui'd Mandarin Oriental, Washington, D.C. Especially when staying in one of 12 corner Club Premier Water View rooms (pictured above), which overlook the Jefferson Memorial, modelled on the Pantheon in Rome and strikingly illuminated at night. This in turn overlooks the city's Tidal Basin, fringed by cherry trees heavy with blossom in Spring.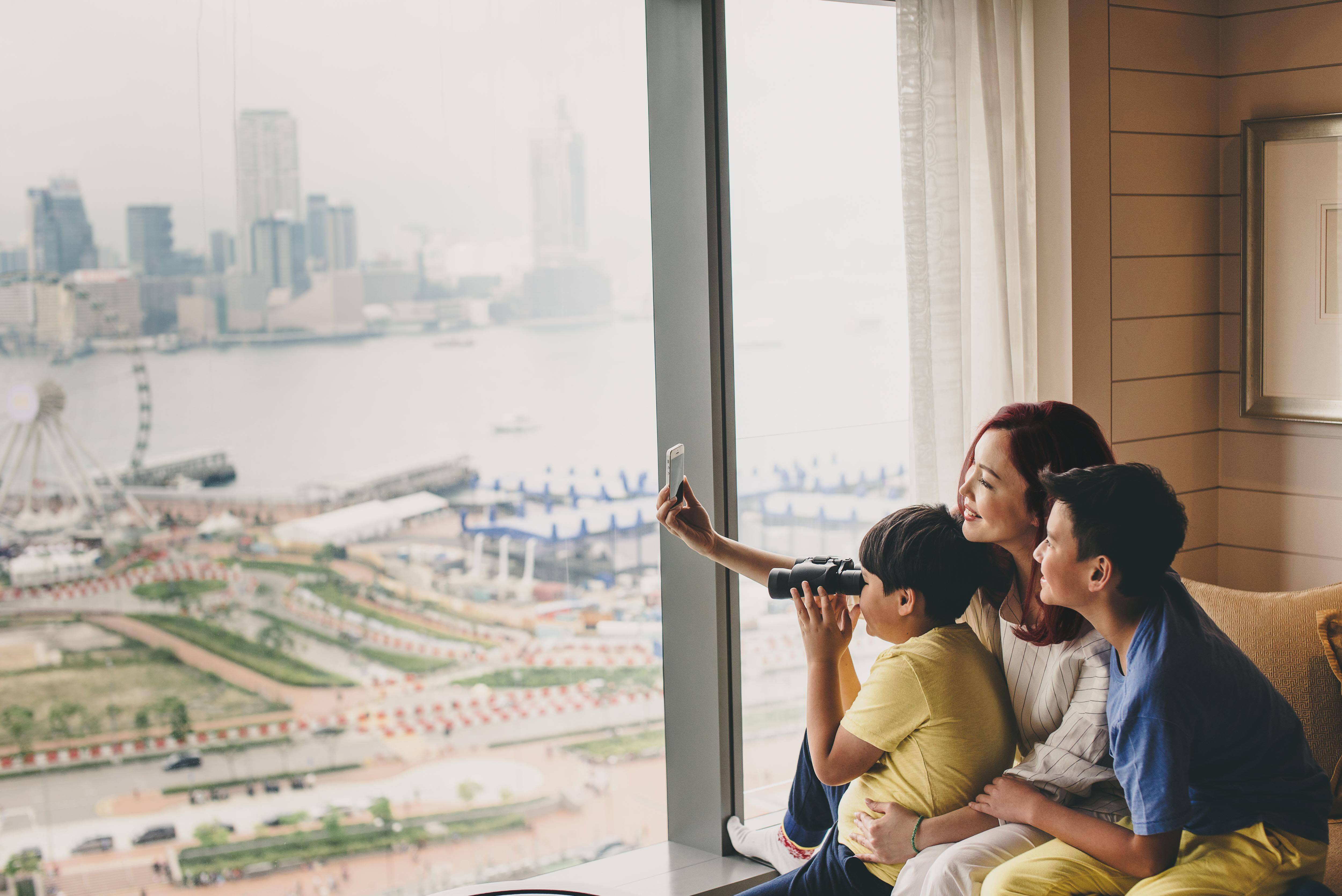 The Trailblazer
Mandarin Oriental, Hong Kong
Say 'Hong Kong views' and one tends to think of its iconic harbour but at Mandarin Oriental, Hong Kong – the original Mandarin Oriental hotel - on Hong Kong Island, there are other things to look at. Check into a walnut-panelled Statue Square View Room (pictured above) – ask for one on at least the 12th floor - and while you can see the harbour off to your left, you're overlooking 19th Century Statue Square (spot the one remaining statue – of Sir Thomas Jackson, 1st Baronet), Hong Kong Club and Old Supreme Court Building.