Worldwide
Seven of the best hotel suites in the world
What does it take for a hotel suite to be one of a kind? The character and style of a Mandarin Oriental suite is likely influenced by its location and surrounding views – be these of a Caribbean beach or Swiss mountains – as well as local traditions of architecture and interior design. A considered palette of textures, quality materials and tonally harmonious colours subtly enhances your sense of wellbeing and comfort. And all that is before you get to the 'wow-factor' stuff, from a landscaped terrace to a media room. Here are seven suites that have been making waves and winning awards from the get-go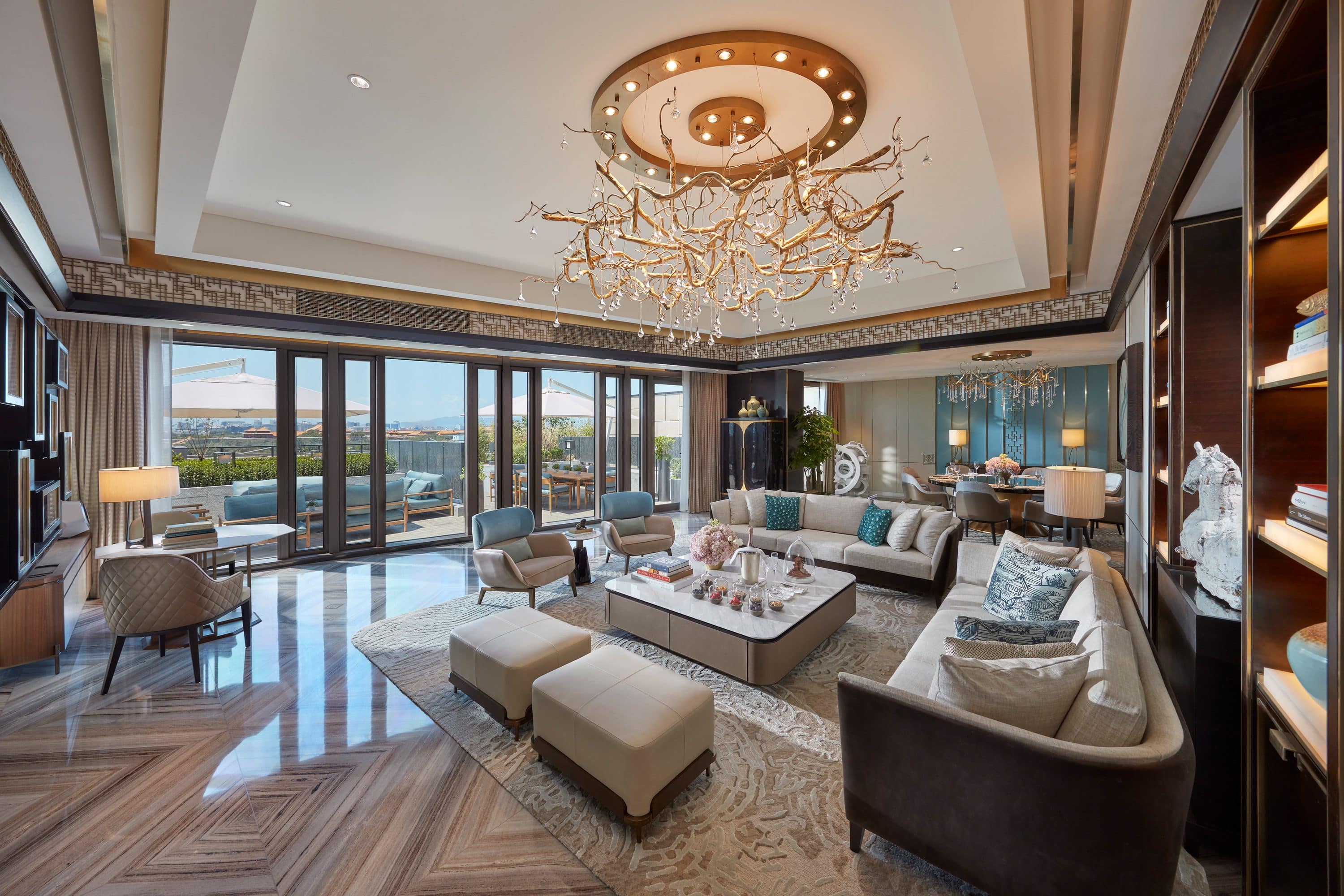 Presidential Suite, Beijing
With a 300-square-metre private terrace, this vast suite at Mandarin Oriental Wangfujing, Beijing is a seamless indoor-outdoor haven, conducive to ultra-glam entertaining. Embracing its Beijing location, the Presidential Suite takes its inspiration from an imperial prince's courtyard mansion – apt, given the expansive views of the Forbidden City. Interior design practice Hirsch Bedner Associates masterminded the elegant ivory and powder-blue interior.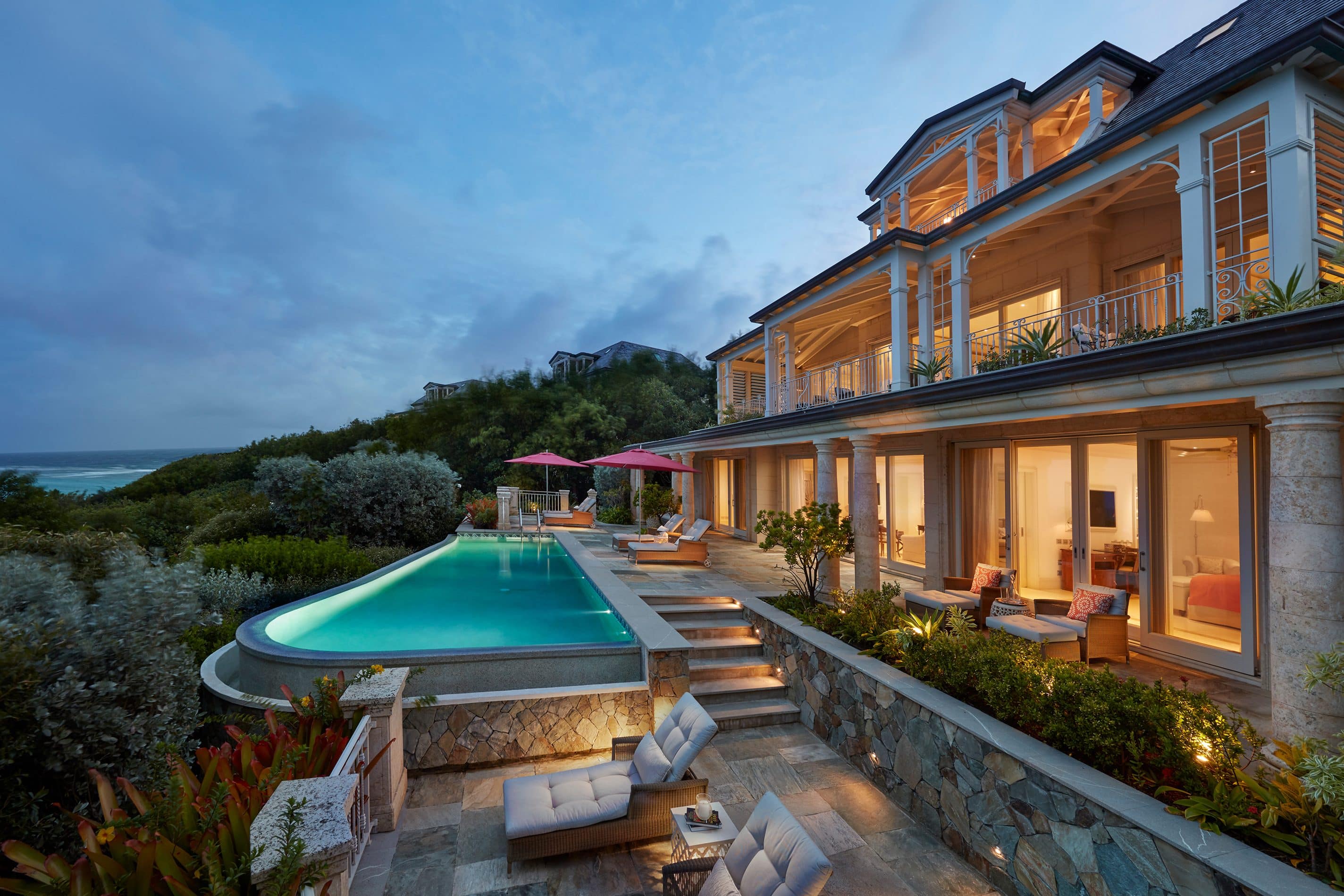 Lagoon Villa, Canouan
The three-storey, neocolonial style Lagoon Villa at Mandarin Oriental, Canouan is your private retreat on this remote island in St Vincent and the Grenadines. When not enjoying unspoilt views of Godahl beach or luxuriating in the infinity pool, guests can gather in the sociable villa with its spacious lounge and dining area – and a full-kitchen service.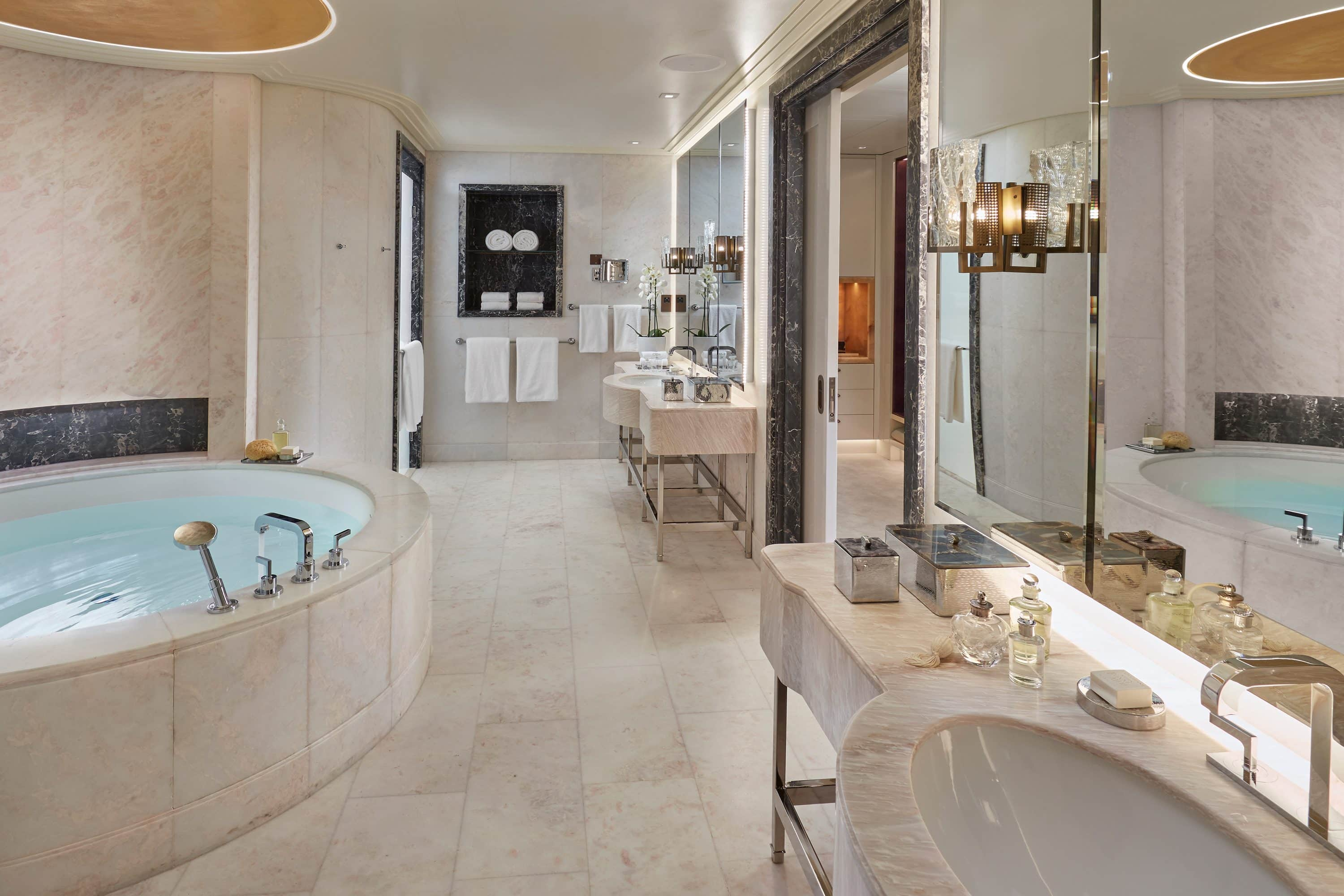 Baraha View Suite, Doha
Designed by the internationally renowned David Collins Studio, the Baraha View Suite at Mandarin Oriental, Doha fuses authentic local touches with an almost theatrical sense of glamour. Nodding to traditional Qatari mansions, it has traditional wooden doors, ceilings adorned with gilt decoration, mosaic tiles inspired by Qatari woven baskets and bathrooms lined with exquisite Italian marble.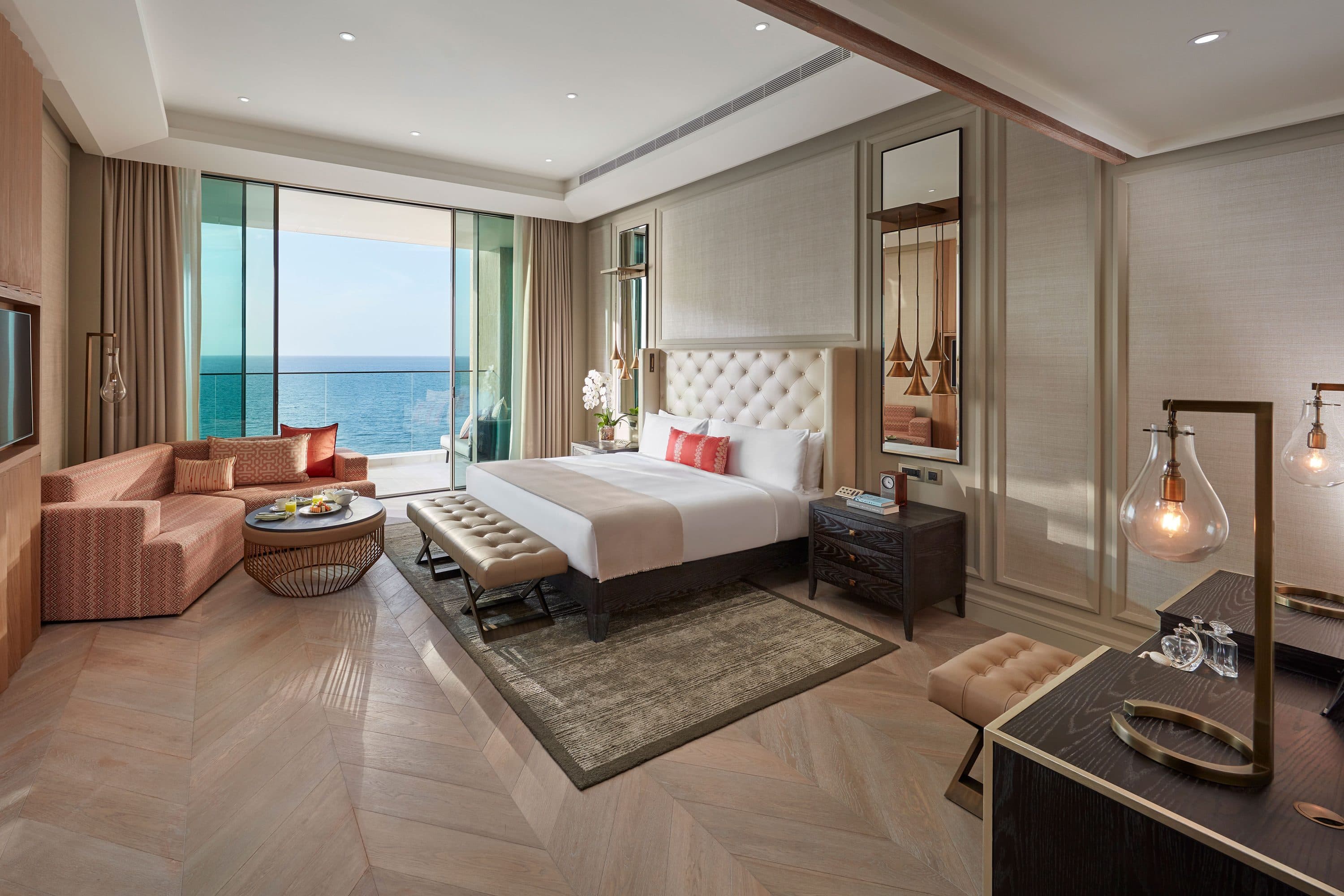 Two-Bedroom Suite with Terrace, Dubai
Luxe yet understated, this suite exudes tranquillity. There is a considered palette of materials, including lacquer, mother-of-pearl and warm oak. Guests here at Mandarin Oriental Jumeira, Dubai also have a valet box for the discreet delivery of fresh laundry and newspapers.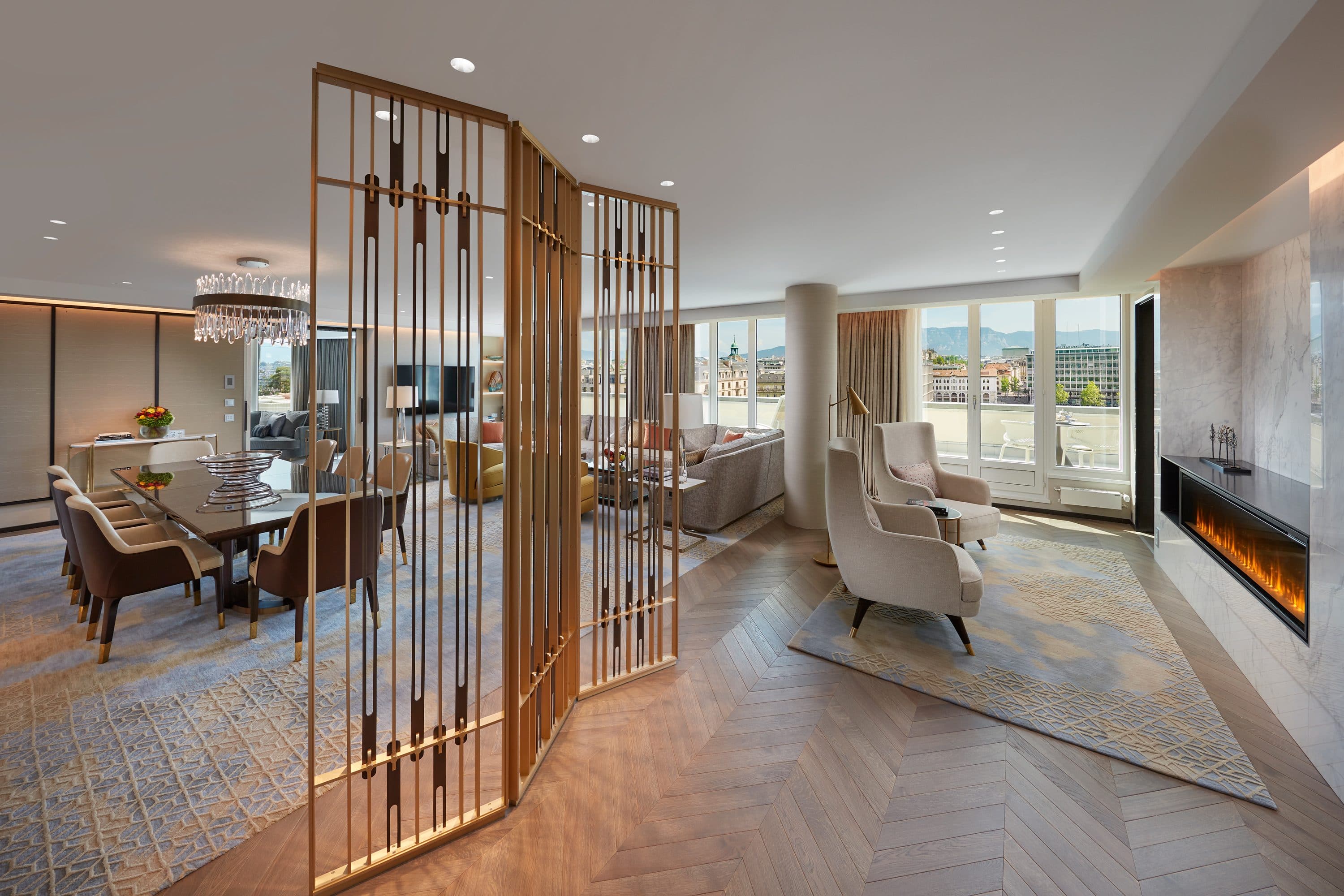 Royal Penthouse, Geneva
Guests of the Royal Penthouse at Mandarin Oriental, Geneva will feel instantly elated on its expansive terrace affording panoramic vistas of snow-capped mountains, Geneva's Old Town and the Rhône. Inside, a contemporary, open-plan interior encompasses a master bedroom, a living area with a cosy fireside nook and a state-of-the-art entertainment room.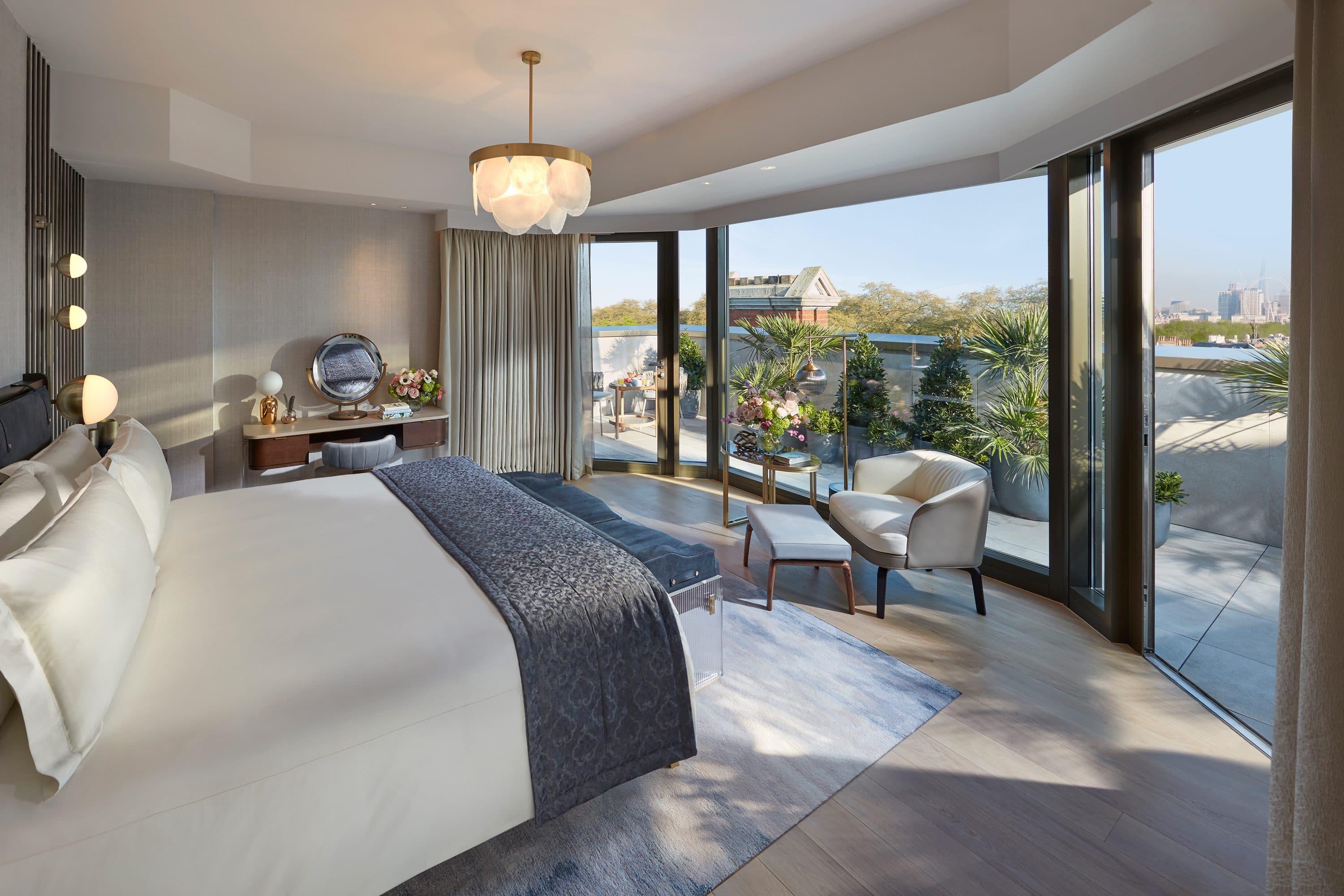 Mandarin Oriental Penthouse, London
With its own mini-library, two master bedrooms, three bathrooms, a balcony with sweeping views of Hyde Park, and a chandelier-lit dining table for entertaining, the eponymous Mandarin Oriental Penthouse is a heavyweight contender for the status of London's and indeed the world's most luxurious suites. It is the crowning glory atop the fully refurbished Mandarin Oriental Hyde Park, London.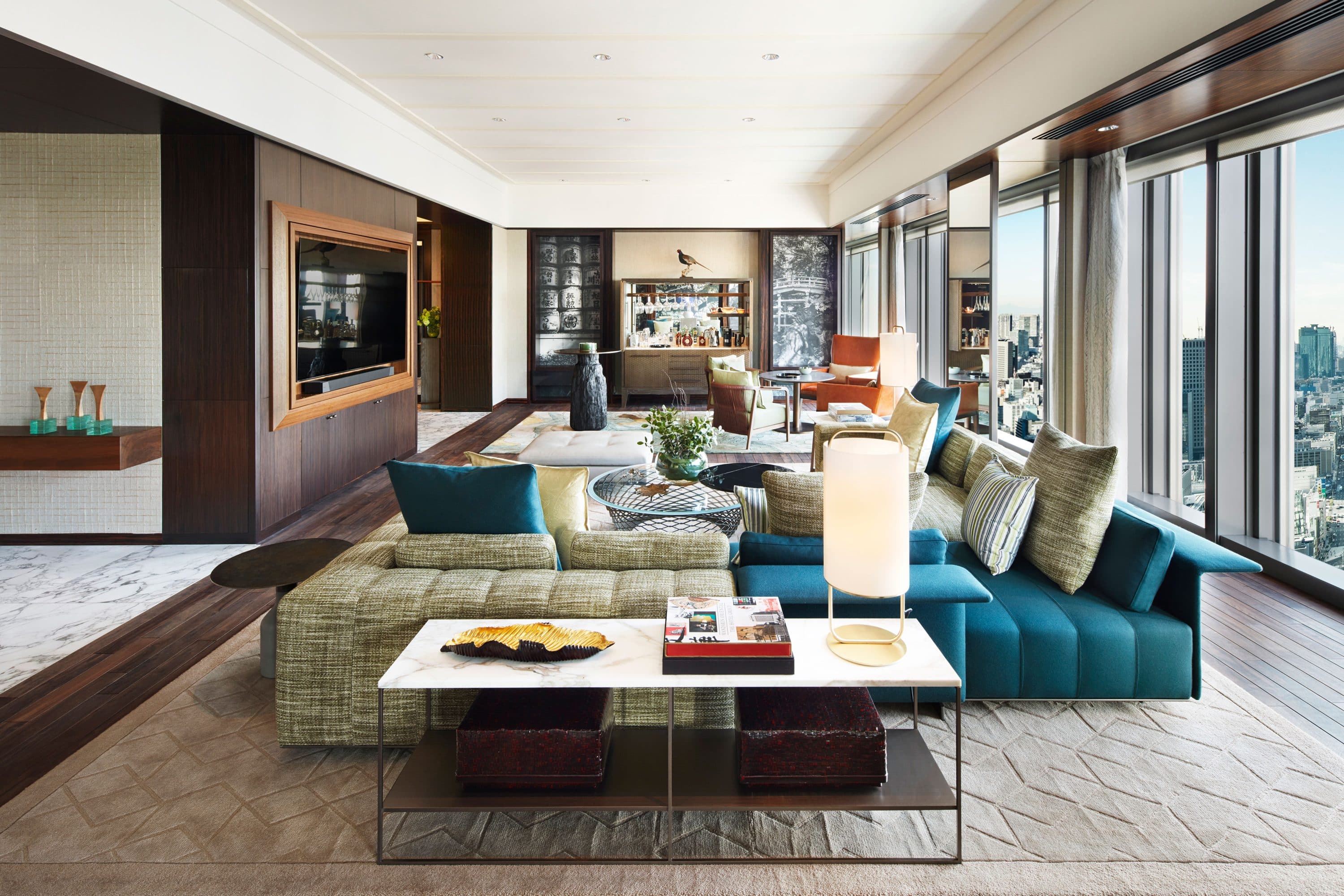 Presidential Suite, Tokyo
Along with the hotel's other guest rooms, the Presidential Suite at Mandarin Oriental, Tokyo underwent a major renovation in 2019. This refurbishment celebrates Japan's heritage of fine craftsmanship and love of nature – with furnishings referencing woodlands and the changing seasons – and state-of-the-art technology in the form of Internet Protocol Television (IPTV). We'd expect nothing less.